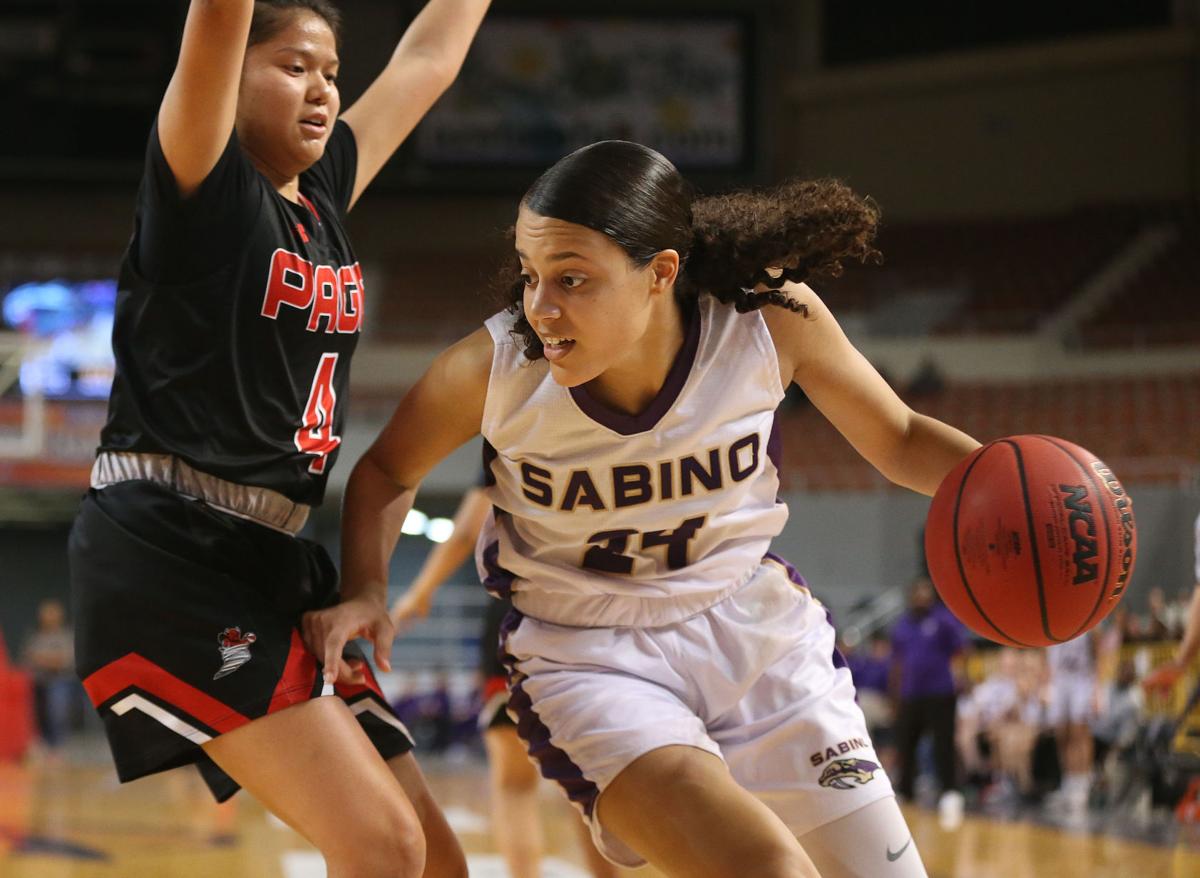 When Kiya Dorroh woke up Friday morning, she knew it was time to make the biggest decision of her life — or as she called it, "rip off the Band-Aid."
That decision finally became public on Saturday afternoon, when Dorroh — one of Southern Arizona's top college basketball prospects since she entered high school — committed to the University of Missouri. 
"It was really unplanned. I woke up and I was like, 'You know what? Let's do it," the Sabino star said. 
Dorroh chose the Tigers over Nebraska, North Carolina, Texas and Vanderbilt. Mizzou went 9-22 overall and 5-11 in Southeastern Conference play this season, missing the NCAA Tournament for the first time since 2015. The Tigers are coached by Robin Pingeton, who just finished her 10th season. 
"We try to tell our kids 'Don't get caught up in the name on the jersey. Just because it says UConn or Duke doesn't mean it's going to be the best experience for you. You have to find what fits for you,'" said Sabino head coach Jaamal Rhodes. "If it's Missouri, it's Missouri. If it was somewhere else, it's somewhere else. It's based on the relationship she's built with the coaching staff." 
The relationship with Mizzou's staff and Pingeton was one of the primary components to her commitment despite the Tigers' rebuilding season. 
"I have a really good relationship with the coach at Missouri and that just made me like them a lot more over everybody else. (Pingeton) has been recruiting me for a very long time and she's always stuck through it and I've always had a good relationship with her," Dorroh said. 
The 6-foot Dorroh was listed by ESPN.com as a four-star recruit, the seventh-best wing in the country, and the No. 54 overall player in the Class of 2021.
Growing up in Tucson, she never thought her basketball career would take her to Columbia, Missouri — let alone net her a scholarship to a high-major program. Dorroh wrote on Twitter that "it's been a long process," noting that she got her first college offer — from UT-Rio Grande Valley — as a sixth-grader. 
"I didn't even think I'd play college basketball until, obviously, recruiting started happening, but I never planned for Missouri," she said. "I just had a really good gut feeling for it."
After Dorroh received a scholarship offer from Mizzou, she visited the campus twice in under two years and was ready to commit after her first trip. 
"She was ready to commit several times prior to yesterday especially after her first visit there. We told her to hold off and let the process be. See what's out there, because she was so young, we wanted to make sure it was the right choice. That was her 13th offer at the time," said Kiya's mother, Kristin Dorroh. "She had 24 offers before she closed her recruitment down. 
"There were many choices from great programs, but I think she felt it in her heart originally and it continued to be there as she explored other options so I think she woke up and was like 'Hey, I'm ready to end this recruiting process.'" 
Once Kiya saw the UM campus and Mizzou Arena, she said she enjoyed "the vibe it gave off." Oh, and the weather. 
"I like how it's colder there, because me being from Arizona, there's no snow or anything so I really like how there's snow," Dorroh said. "It feels really homey to me."
Dorroh admitted that her decision came with a little doubt. 
"You can never be 100% sure, because I haven't attended Missouri yet so there's going to be some doubts — 'What's going to happen?' — because I've never been through this before, but the relationships are big," she said. "If you have trust in that person, then they will make the decision easier and help you out a lot. The relationship with the head coach is really, really important." 
As a junior, Dorroh averaged 15.9 points, 5.7 rebounds and 4.3 steals per game for Sabino, which won the Class 3A state championship game. Following the season, she was named the Class 3A South Offensive Player of the Year. 
Up next for Dorroh: One more season at Sabino before joining a Mizzou team that saw two of its top three scorers as freshmen, guard Aijha Blackwell and forward Hayley Frank. By the time Dorroh plays at Mizzou in the 2021-22 season, the freshman stars will be go-to veterans to help her mold into the college game. 
"They have some good freshmen this year so I'll have good leadership, but I'll also have freedom to grow and do what I have to do," Dorroh said. 
"I'm excited to see how this all works out."