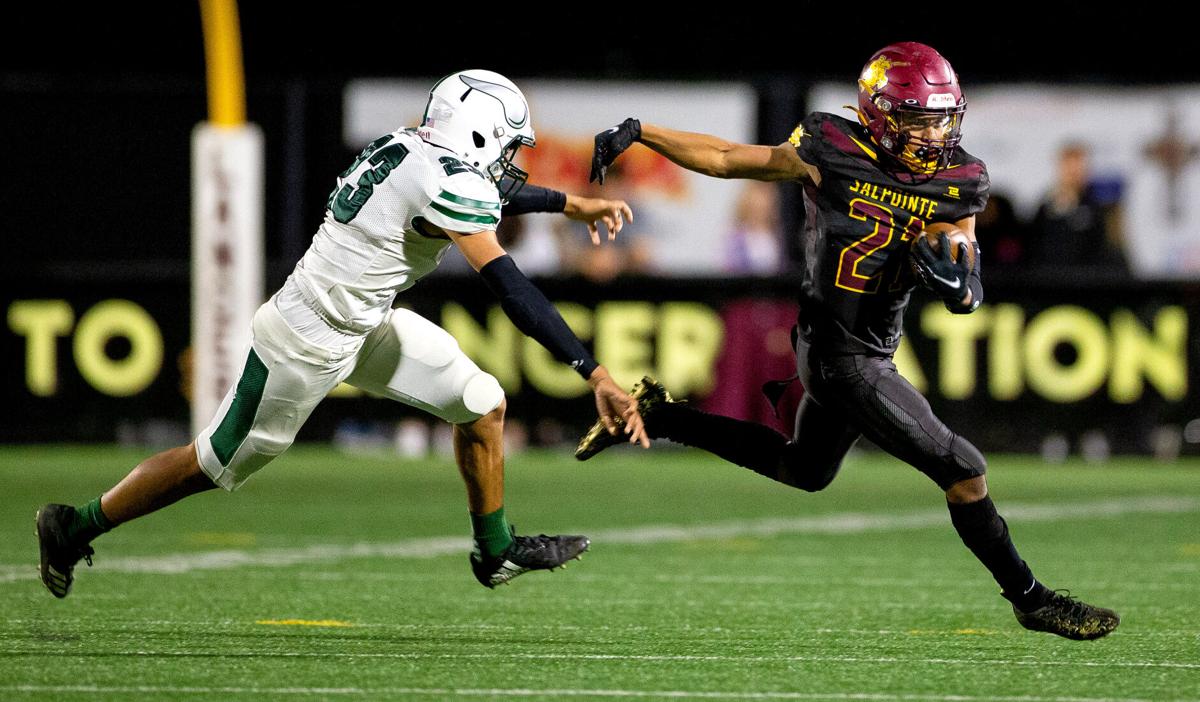 Despite a somewhat nerve-wracking second quarter, the Salpointe Catholic High School football rolled into the state quarterfinals.
On Friday night, second-seeded Salpointe beat 15th-seeded Phoenix Sunnyslope 63-24 in the first round of the Class 5A state tournament.
"I'm really, really proud of the kids," said Salpointe coach Eric Rogers. "We had an unbelievable week of practice, we worked out tails off and we came out and just came out and played really, really well."
Salpointe hosts No. 7 seed Scottsdale Notre Dame Prep next Friday in the quarterfinals.
Salpointe jumped out to a 7-0 lead after a 49-yard touchdown run by senior running back Anthony Wilhite.
"I was really pumped up from the start, I was trying to pump everyone else up," Wilhite said. "My run was amazing but (senior quarterback) Treyson's (Bourguet) block literally set the whole tone for the rest of the game. I just feel like we all connected today, we came very close and dominated."
It's Salpointe's sixth straight postseason appearance but first trip to the 5A playoffs since 2010. The Lancers went to the first two Open Division tournaments, but this year missed out on the eight-team field.
Wilhite ran for 197 yards on 21 carries, scoring three times. Bourguet passed for 189 yards and two touchdowns, going 13 for 19 with no picks.
Salpointe junior defensive back Jaxson Greene scored on a 60-yard pick-six to put the Lancers up 35-3.
Sunnyslope (6-5) struck back though with a pair of plays from sophomore Luke Moga. He caught a 74-yard touchdown reception and then threw a 50-yard touchdown to senior Sam Woznicki.
Moga caught four passes for 132 yards. Sunnyslope senior quarterback Tanner Daoust was 15 for 30 for 261 yards with two touchdowns and two interceptions.
The Lancers outscored the Vikings 28-7 in the second half though to pull away.
Salpointe has notched six straight wins since a 28-21 loss to Phoenix Pinnacle on Oct. 8
Notre Dame Prep beat No. 10 Glendale Apollo 56-21 in the first round. The Saints ended the regular season by beating 5A's top seed — Scottsdale Horizon — by a 31-28 count.
Rogers said the Saints and Lancers have a lot of similarities.
"i have a tremendous amount of respect for Notre Dame Prep," Rogers said. "I mean that's a heck of a program, phenomenal coaching staff, their kids play hard."
Photos: Salpointe Catholic wins first round 5A playoffs against Phoenix Sunnyslope
Phoenix Sunnyslope at Salpointe Catholic
Phoenix Sunnyslope at Salpointe Catholic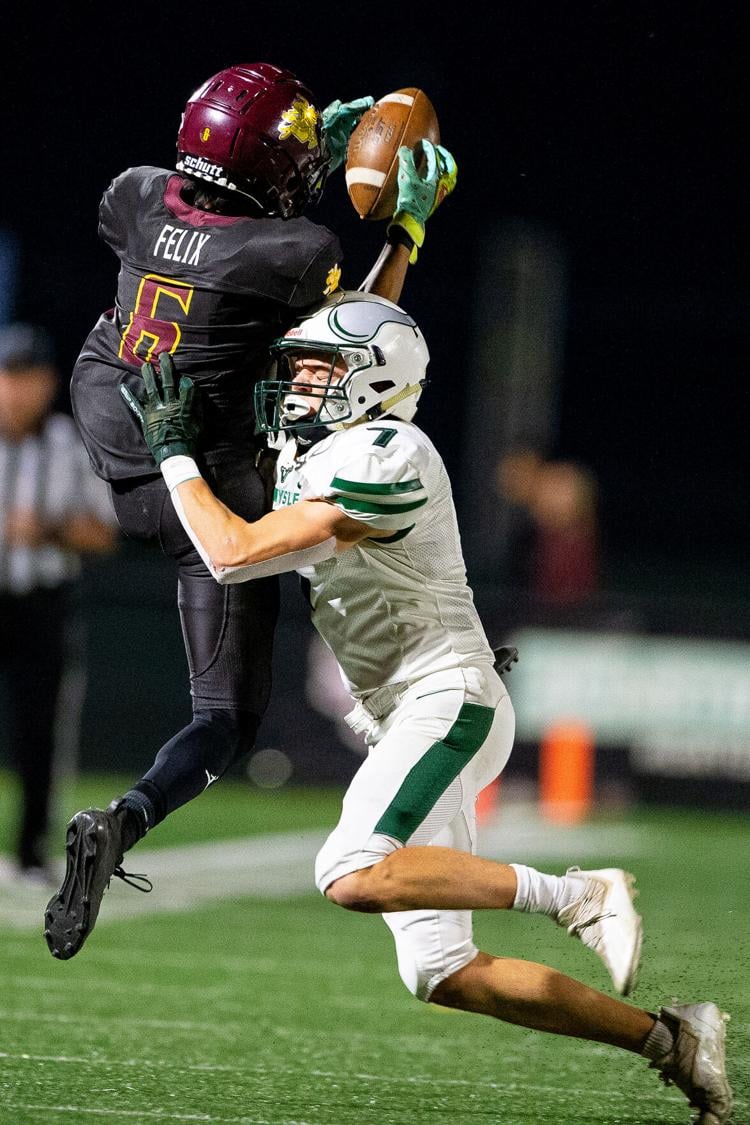 Phoenix Sunnyslope at Salpointe Catholic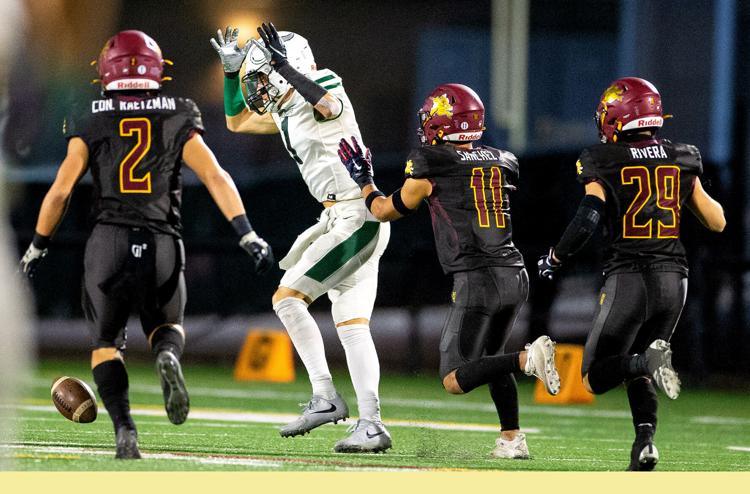 Phoenix Sunnyslope at Salpointe Catholic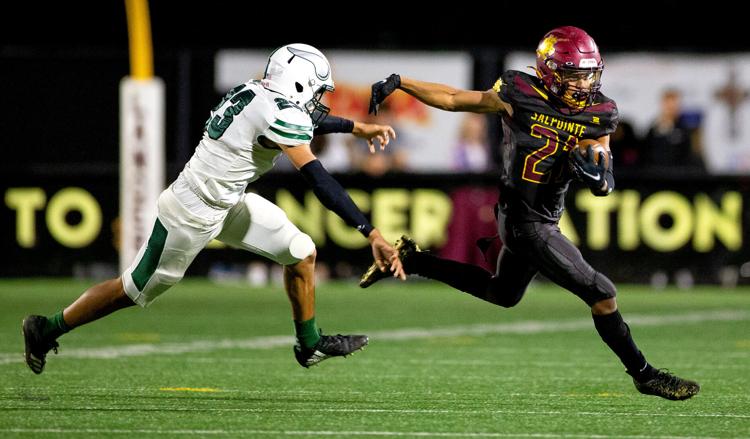 Phoenix Sunnyslope at Salpointe Catholic

Phoenix Sunnyslope at Salpointe Catholic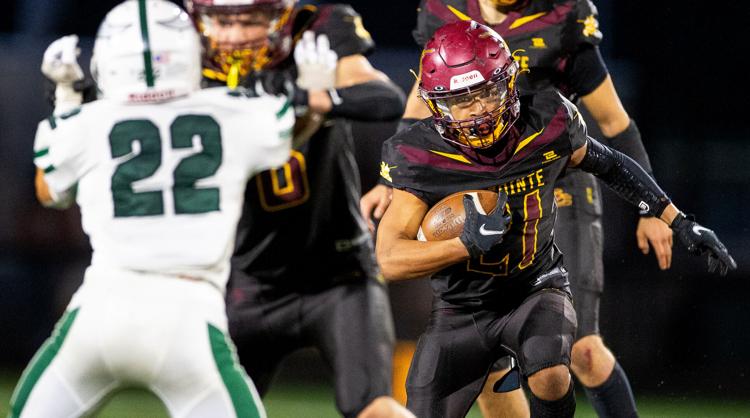 Phoenix Sunnyslope at Salpointe Catholic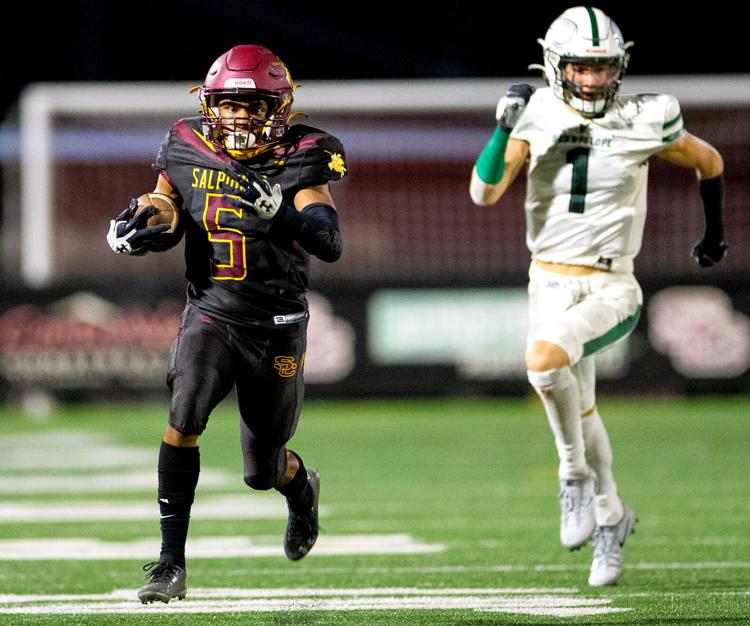 Phoenix Sunnyslope at Salpointe Catholic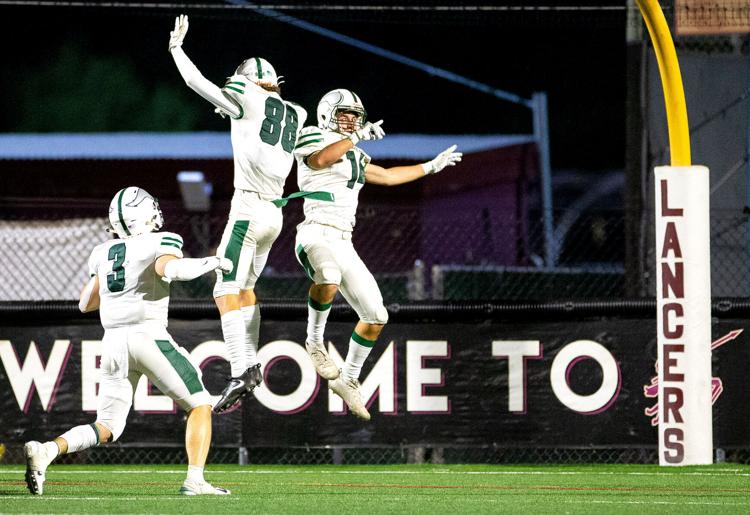 Phoenix Sunnyslope at Salpointe Catholic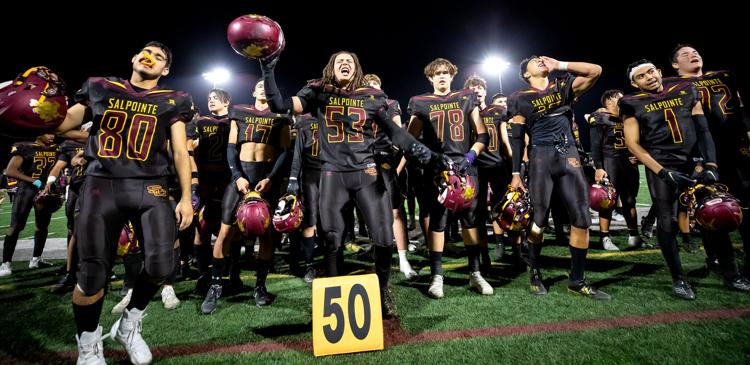 No. 2 Salpointe Catholic vs No. 15 Phoenix Sunnyslope