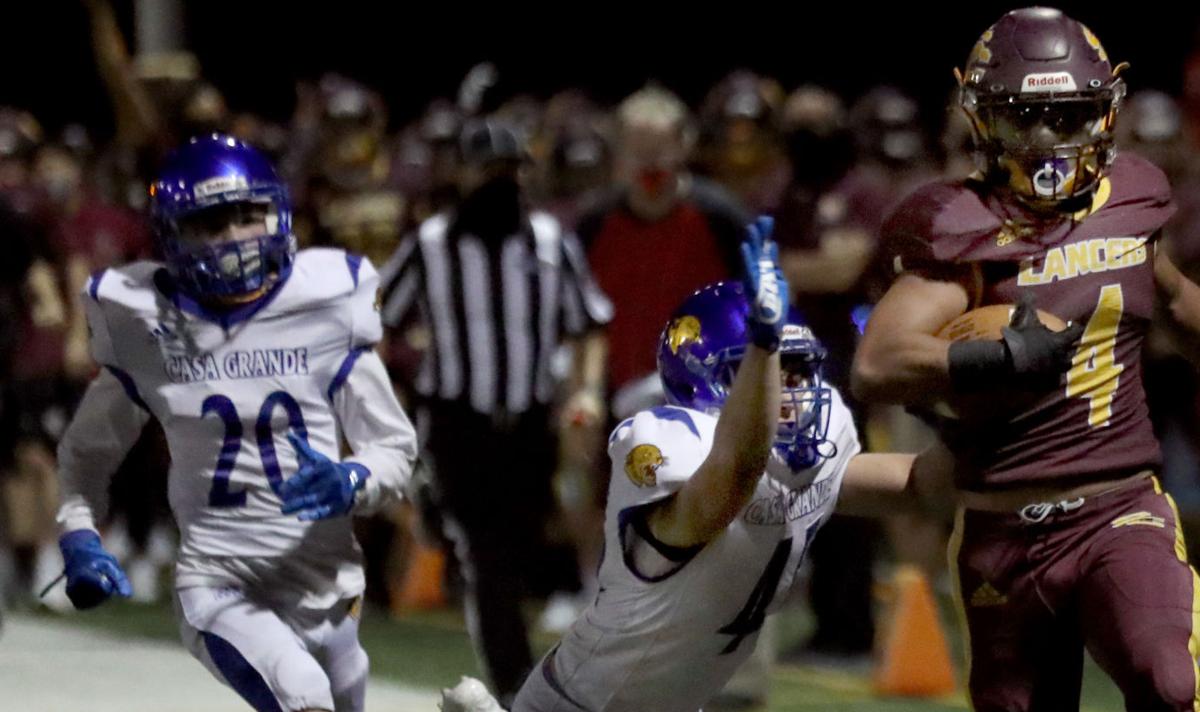 From getting the lights to turn on to holding off a pesky Casa Grande team, everything was an adventure for Salpointe Catholic as it opened its football season Friday with a 29-21 victory at home.
Unlike last year's Lancers, often "Bijan (Robinson) or Bust," this year's opening win came on the back of countless key contributors. Robinson's protégé, running back David Cordero, had the signature moment, scooping a low throw from Treyson Bourguet inches from the turf on fourth-and-8 from around midfield.
Cordero scampered across the first-down mark, and a few plays later Salpointe punched in a 1-yard touchdown to take a 29-14 lead.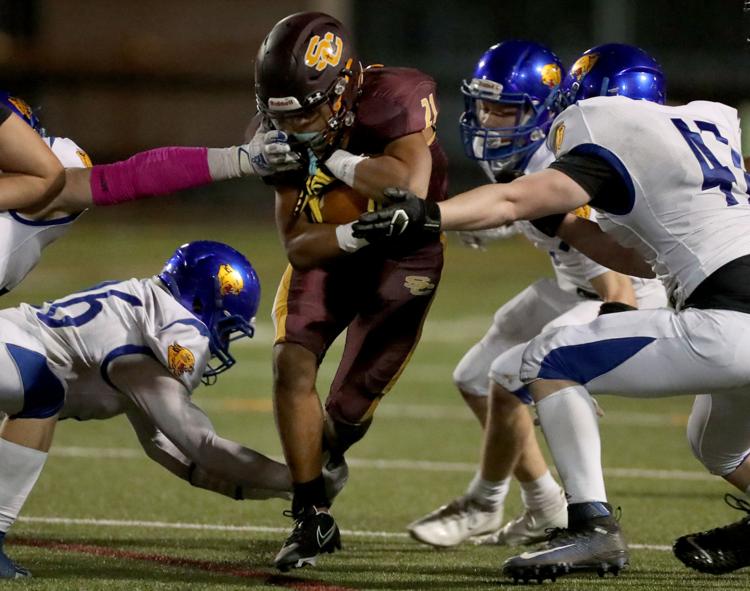 Already with a lead and his defense playing well, the decision to go for it was a curious one from new coach Eric Rogers with about four minutes left in the third quarter. But the message to his new team was unmistakable.
"We believe in these guys, that they're going to make plays," Rogers said. "We're going to keep giving them opportunities to make plays."
While Bourguet, an Arizona commit, provided some awe-inspiring moments, including a 35-yard touchdown pass in the corner of the end zone to receiver Elijah Barclay, he also seemed out of sync with his receivers, perhaps due to chaotic offseason due to COVID-19. He finished 7 of 10 for 94 yards with one touchdown.
That put the offensive workload on the shoulders of Cordero and running back Anthony Wilhite. They each had their moments, as Cordero ran for 115 yards on 14 carries and Wilhite added 51 on nine rushes.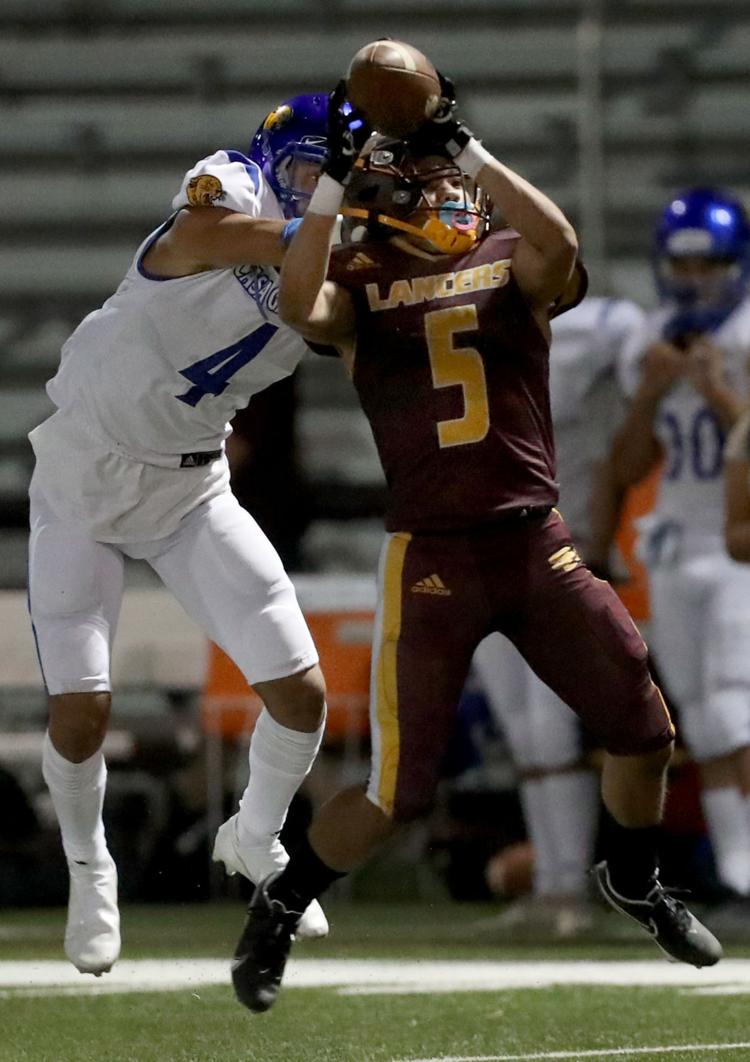 "Those two are phenomenal running backs," Rogers said. "Bijan is obviously Bijan, but those two have worked their tails off. They're going to be great all year long, and we're going to keep using them."
Cornerback Kamden Gambrell gave Salpointe its first lead, 14-7, with a 35-yard interception return for a touchdown early in the second quarter, but Salpointe was never able to pull away. That might be a sign of things to come as Rogers hopes to get the most out of this gritty edition of the Lancers.
"We're going to have some more, I promise you," Rogers said. "We're going to be in football games."