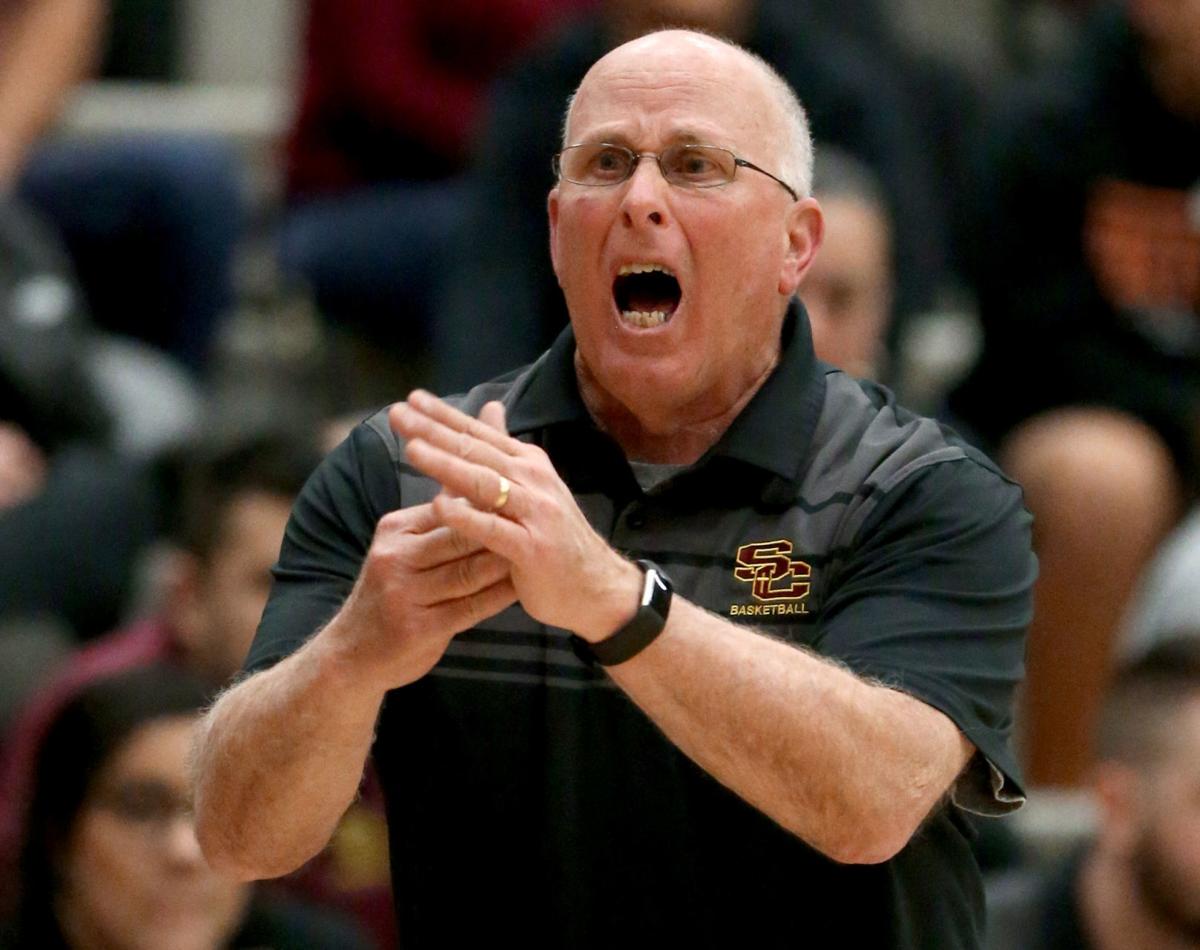 The holiday season proved to be a busy yet successful one for a number of Tucson-area basketball teams. Salpointe Catholic, Sierra Vista Buena and Catalina Foothills all distinguished themselves with good performances.
Buena captured the Central Arizona Holiday Classic (CAHC) while both Salpointe and Catalina Foothills played well against tough competitors, particularly those from outside the state.
Catalina Foothills rebounded from an opening-game 66-45 loss to the eventual Rancho Mirage (California) Holiday Invitational champion, Mount Si, to place third overall, having lost the opportunity to finish higher due to losing a tiebreaker.
Heading into Monday night's game against San Leandro, Falcons coach Doug D'Amore spoke about the experience for his team in playing well-coached, athletic, hard-nosed teams.
"I am hoping we have finally learned how to compete each possession and created a foundation of being mentally tough heading into the second half of our season," he said.
The final game 64-44 victory was an offensive outpouring, considering the Falcons had been held to 45 points or less in their first three games, winning the second and third games, 45-42 versus De La Salle and 43-41 against Capital Christian.
The De La Salle victory was a significant turnaround from the opening-game blowout as the Spartans had beaten Mount Si earlier in the year.
Paced by four players in double figures — Trace Comeau (15 points), Will Menaugh (14 points, eight blocks), Cody Blumenthal (12 points, six assists) and Ben Pinckney (11 points) — the Falcons maintained a 12- to 20-point lead throughout the Monday game.
Buena's road to the CAHC title was a little less difficult but required winning back-to-back games Saturday, including a tight 52-49 victory over Tempe Marcos de Niza, highlighted by a late steal by Jovany Featherston and two free throws by Issiah Baugh with seven seconds left in the game.
In other games, the Colts defeated Douglas 71-57, Vista Grande 58-54 and set a school defensive record with a 58-9 win over Apache Junction.
In one of its tougher games this season, Salpointe trailed Phoenix Sunnyslope by as much as eight points in the second half of its Monday night game. However, the Lancers turned the game around with an 18-0 run to take a 10-point lead, on route to 56-49 victory over the Phoenix squad. The Lancers' win extended their perfect record to 13-0.
As was the case in all four games in Phoenix, seniors Grant Weitman and Evan Nelson paced the winners. They had 19 and 14 points, respectively, on Monday.
Nelson had 26 points in an earlier 55-47 win over Perry Pumas, while Weitman led the Lancers with 24 points in a 66-63 win over Brophy College Prep and 19 points in a 56-54 win over St. Patrick-Vincent out of California. Nelson added 17 in the two-point victory.
Coach Jim Reynolds attributed the turnaround in the Sunnyslope win to good defense and clutch free-throw shooting as the No. 1 Tucson squad made 17 of 21 attempts from the free-throw line while limiting Sunnyslope to seven of 10 attempts.
The coach said all three games "played down to the wire. ... We have hung in there playing against huge size at 6-11, 6-11 and 6-10."