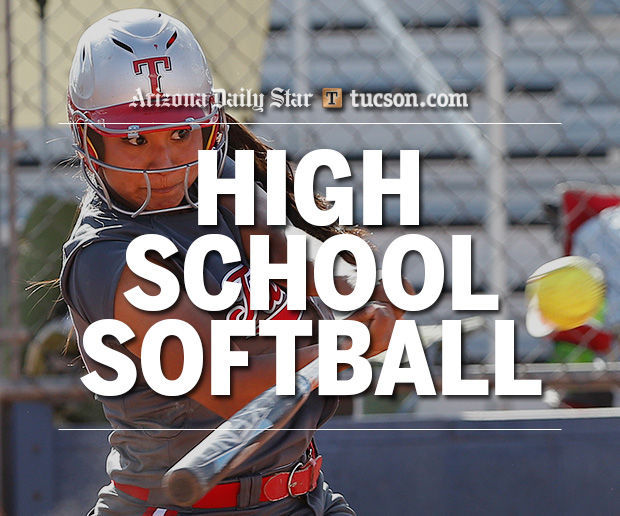 After the Arizona Interscholastic Association's first softball rankings came out Wednesday morning, it's clear that Tucson-area softball programs haven't gone anywhere – especially in Division II
Eleven local squads are ranked in the top 25, led by top-ranked Ironwood Ridge.
The Nighthawks have won five straight games and have outscored opponents 188-60 in 22 games season. Despite a loss to No. 2 Canyon del Oro in the championship game of the Dorado Classic last month, I-Ridge could could separate themselves from the pack with regular season matchups against No. 4 Salpointe Catholic, No. 17 Cienega and a season-finale with CDO.
No. 5 Sahuaro and No. 8 Sunnyside als landed in the top 10 of the division.
Catalina Foothills, which has already surpassed its win total from last season, is the lone Southern Arizona team ranked in the top 10 of Division II. With wins over Tucson High, Sahuarita, Rincon/University and Sunnyside, the Falcons appear poised for a postseason run. Empire, last season's state champion, is ranked No. 12.
Pueblo, Division IV's top-ranked team, has dwarfed both last season's win total and runs scored with a month left in the regular season. No. 5 Pusch Ridge Christian sport a young-slugging offense and a deep-rotation that could continue to boost the Lions ranking throughout the remainder of the season.
San Manuel, last year's Division IV state runner-up, is a senior-laden squad, which have the ability to put one of the state's top pitchers in the circle in senior Lyana Waddell.
Here's a look at Southern Arizona softball teams ranked in the top 25 of each division:
DIVISION II
4. Salpointe Catholic, 7-1
13. Rincon/University, 5-2
18. Sierra Vista Buena, 4-4
DIVISION III
8. Catalina Foothills, 6-2
DIVISION IV
5. Pusch Ridge Christian, 6-0
DIVISION V
8. Academy of Tucson, 8-1