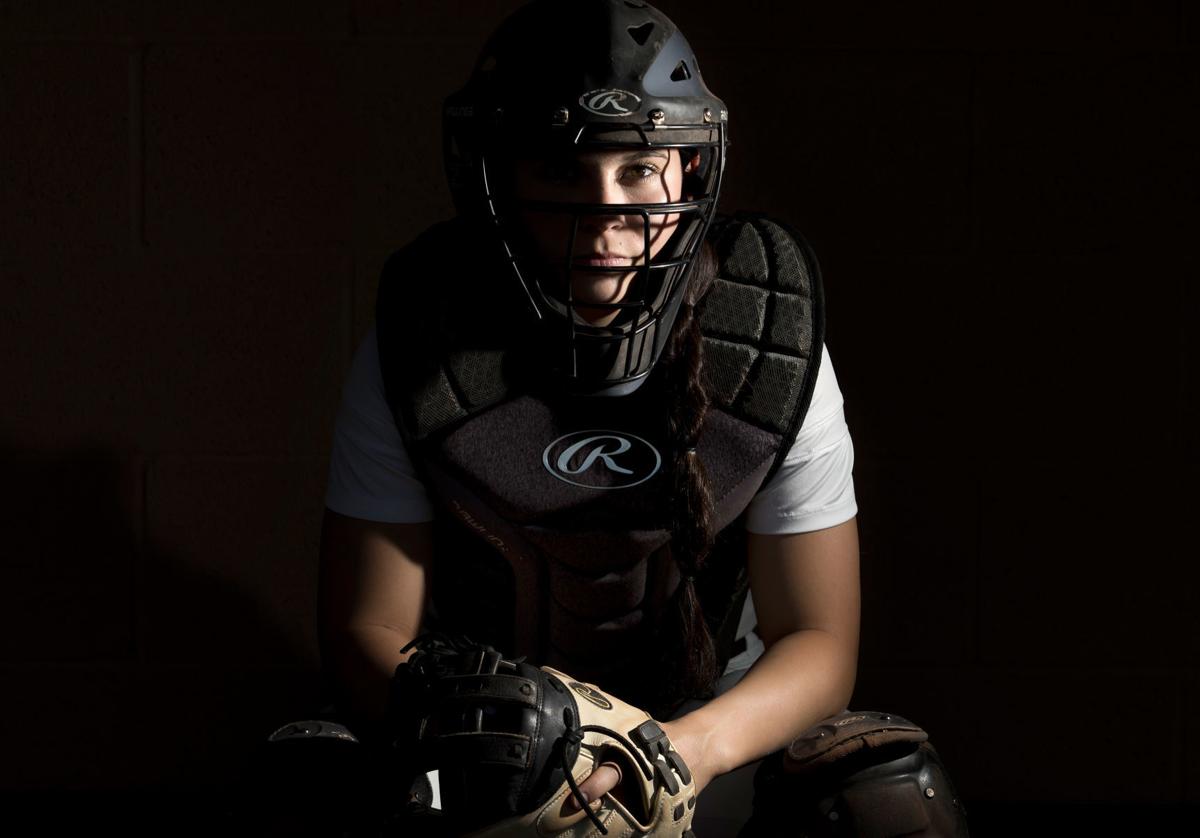 The Star is profiling Southern Arizona high school athletes whose seasons were cut short by the coronavirus pandemic. Each high school was asked to nominate an exceptional spring sport athlete who exemplifies greatness on and off the field, court or track.
On Feb. 28, 2019, Salpointe junior Anjolee Aguilar-Beaucage was still coming off the high of helping lead her softball team to a state championship the spring before.
At the start of the game — the Lancers' regular-season opener — Aguilar-Beaucage ran out of the dugout and took her position at second base, where she'd spent the previous two seasons.
At the start of the fourth inning, coach Amy Rocha asked Aguilar-Beaucage to move behind the plate and play catcher.
"Without hesitation, Anj smiled and said, 'Of course, Coach,'" Rocha said. "The next day we bought her gear and she wore it every day as she led her team to Hillenbrand (Stadium) for another state title in 2019."
While she didn't get the chance to make it a three-peat, Aguilar-Beaucage will be taking her talents — and her winning attitude — to Grand Canyon University in the fall, where she's hoping to make a return to the middle infield.
"It was very overwhelming at first, but catching ended up being fun. It was a different experience and I liked that I was able to help out the team," said Aguilar-Beaucage, who before last February hadn't caught a softball game since she was 12. "It was fun though, just being able to lead the team from a different position and have a different view of everything."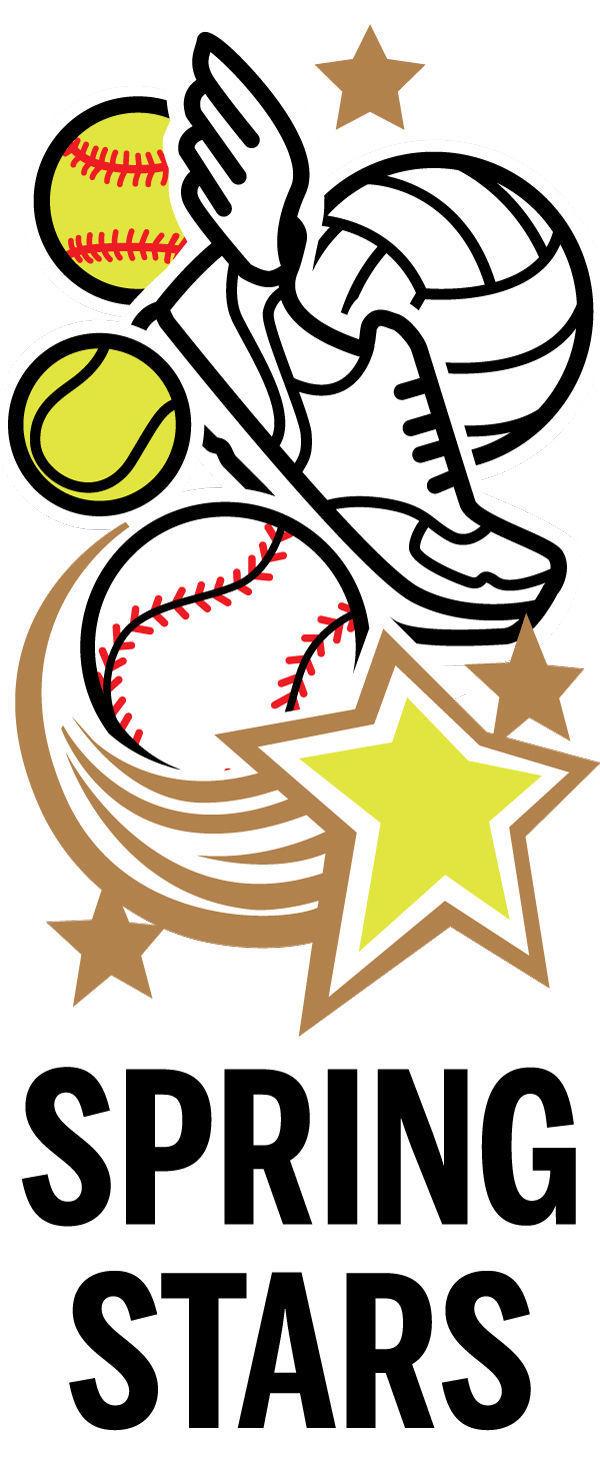 While she's looking forward to taking the field for GCU, although she's not so thrilled about the increase in temperatures that come with life in Tempe.
"The only thing that (stinks) is the turf in the outfield and on the actual field," Aguilar-Beaucage said. "They have to turn on cannons that shoot out water to make the field not as hot."
Aguilar-Beaucage will be taking a pre-med track while at GCU, but is not close to naming a specialty, saying she was told that she wouldn't know what she wanted to do until she really go into her education.
"GCU has scored a gem," Rocha sai. "Anjolee defines what Salpointe softball is all about...a player that puts the team first and is willing to do whatever it takes to compete everyday on the field for a state championship."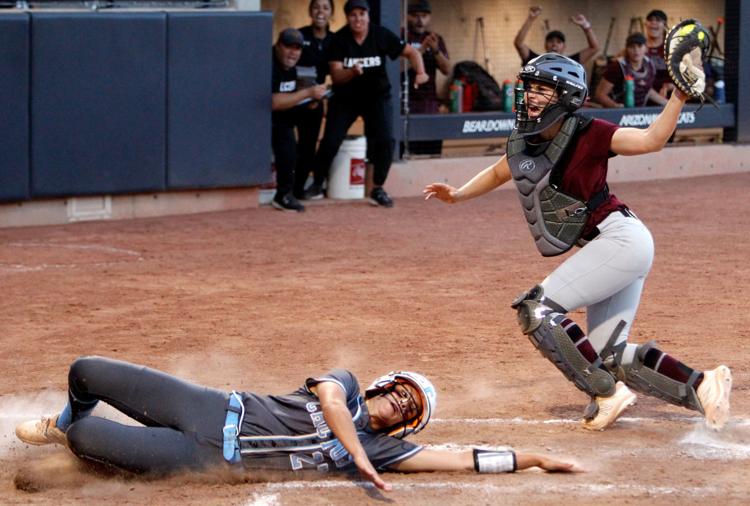 Aguilar-Beaucage's mother, Tina, is a member of the All-Time Academic All-Big Ten Softball Team at Ohio State.
Her aunt, Marcie Aguilar, played for University of Arizona softball coach Mike Candrea's first NCAA title team in 1991. Aguilar-Beaucage's older sister, Briana, played at GCU until March, when her senior season was called off.
With their spring seasons completed early and both Aguilar-Beaucage sisters at home for most of the spring, they turned to each other to help keep their games sharp.
"I've been working out a lot and doing some hitting," Aguilar-Beaucage said. "I throw with my sister outside and go on walks with my cousins."
And despite the fond memories she has from her two state championship runs, Aguilar-Beaucage said that her favorite times in high school were also some of the simplest.
"I loved going to all the other sports games and being there cheering on my friends and in the student section," Aguilar-Beaucage said. "I miss them coming to support me at my games and state. The atmosphere and energy of the fans, and the adrenaline."
Like most of Southern Arizona's softball players, Aguilar-Beaucage is hopeful for one last club season before heading north. With tournaments postponed until June, the leagues have taken a wait-and-see approach.
"Our nationals are at the end of July, so we're hoping we can still go to that," Aguilar-Beaucage said.
But if that doesn't happen, she still has plenty left that she's looking forward to.
"I can't wait to see my friends and go to practice and be with a team, and not just practicing on my own," Aguilar-Beaucage said.
Spring Stars: Some of Southern Arizona's best high school athletes, 2019-2020
Rachael Fox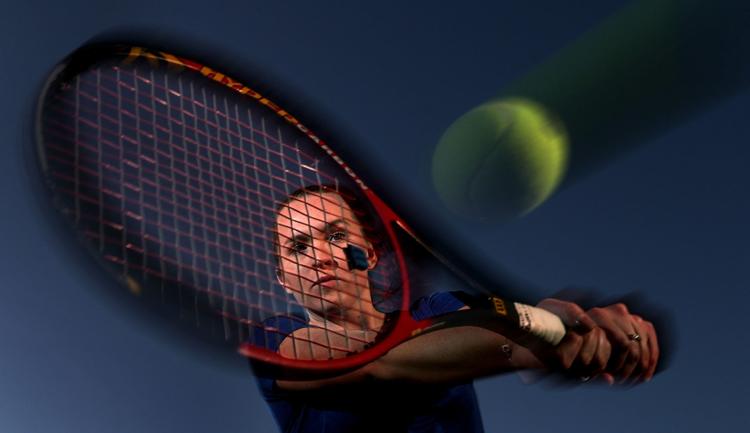 Dakota Crabtree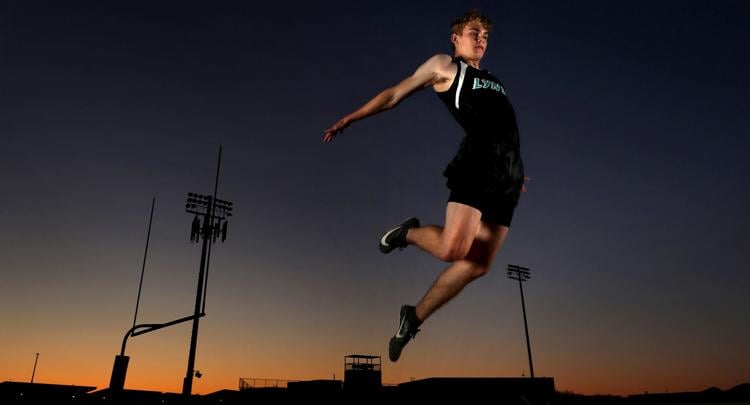 Leo and Ivan Villa

Isabel Cordova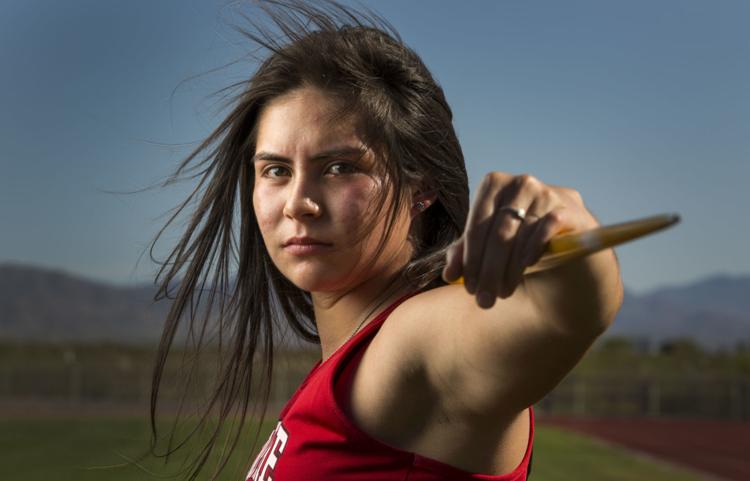 Refugio "Kito" Del Cid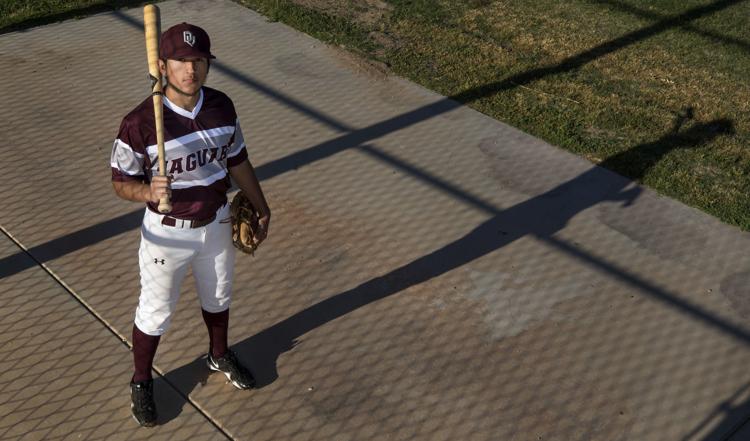 Cheyenne Hudson and Laneya Wright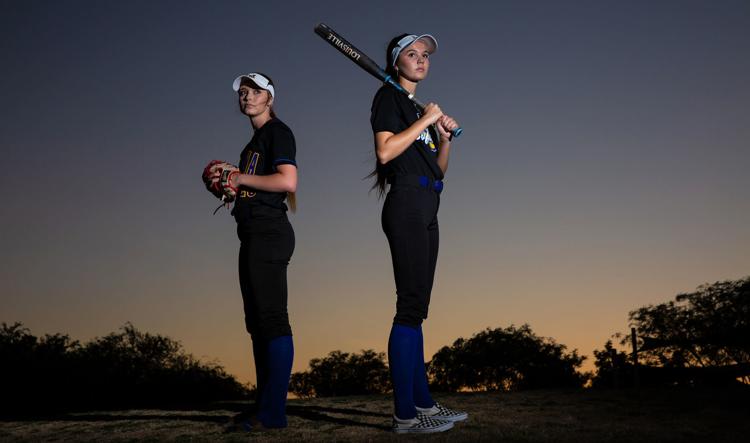 Ethan Lee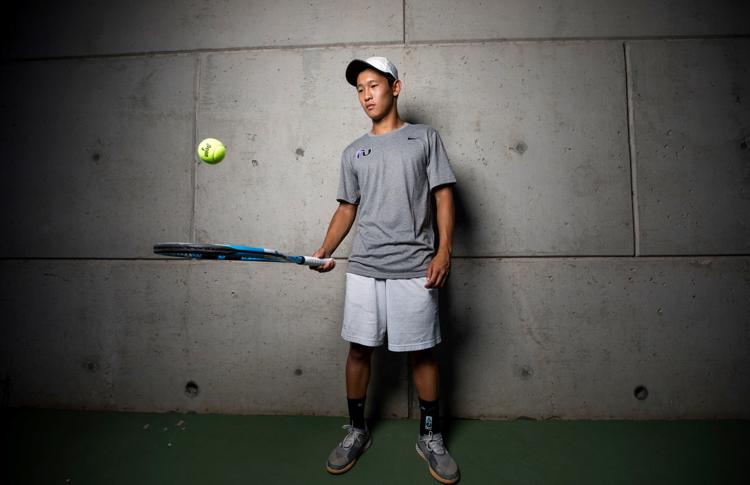 Kaitlyn Rendon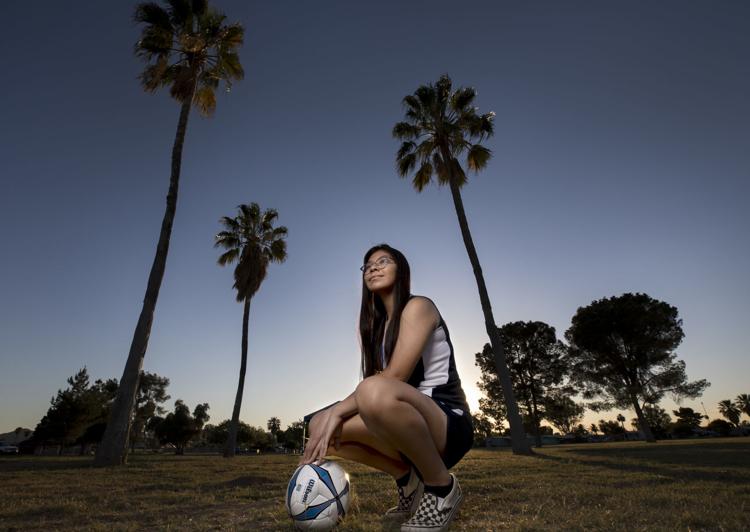 Preston Gibbons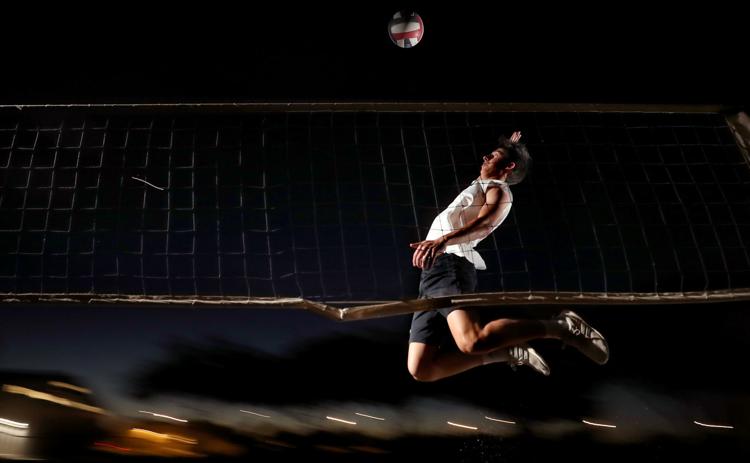 Alyssa Lopez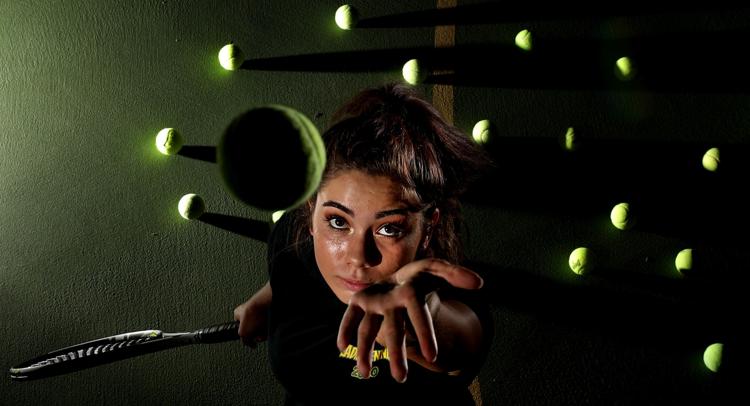 Kristiana Watson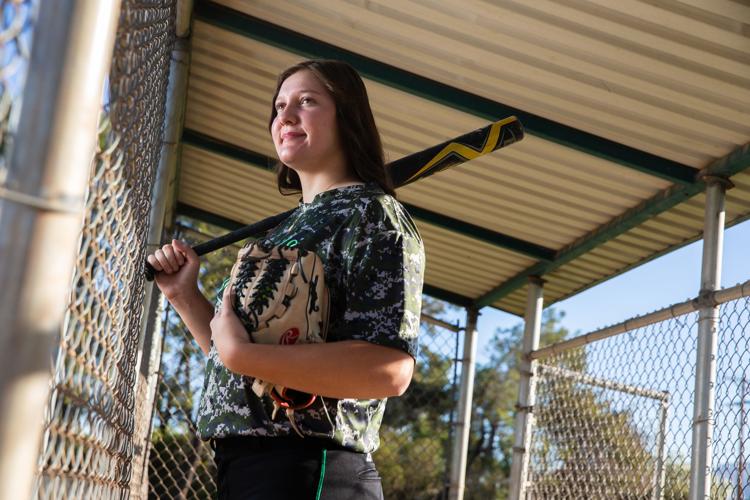 Jesse Avina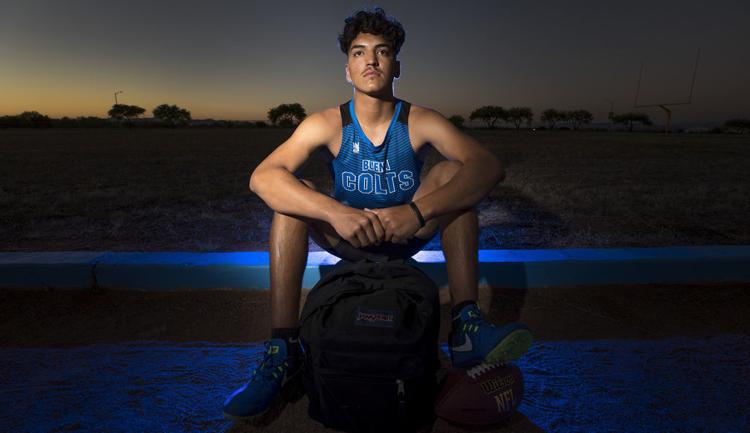 Amya Legarra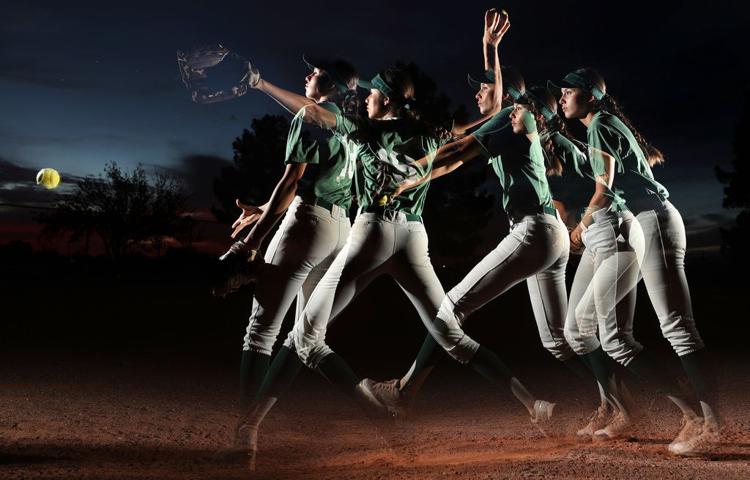 Candice Pocase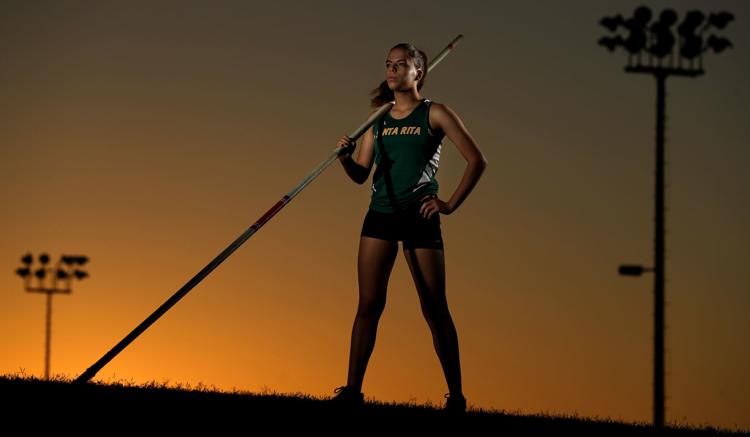 Emily Flowers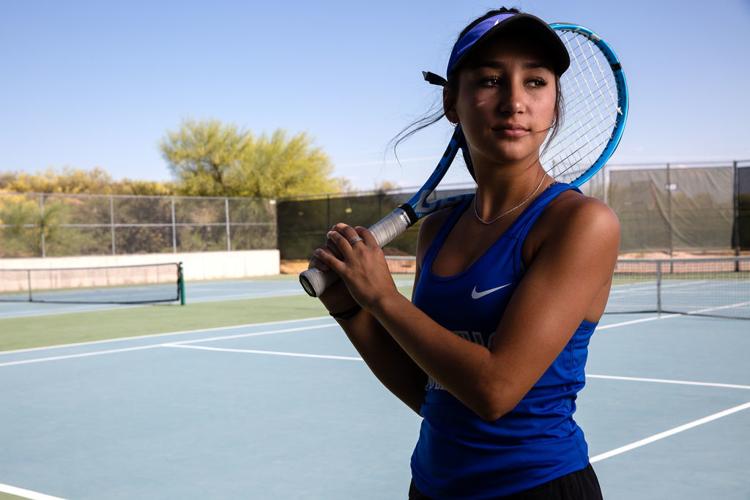 Briana Garcilazo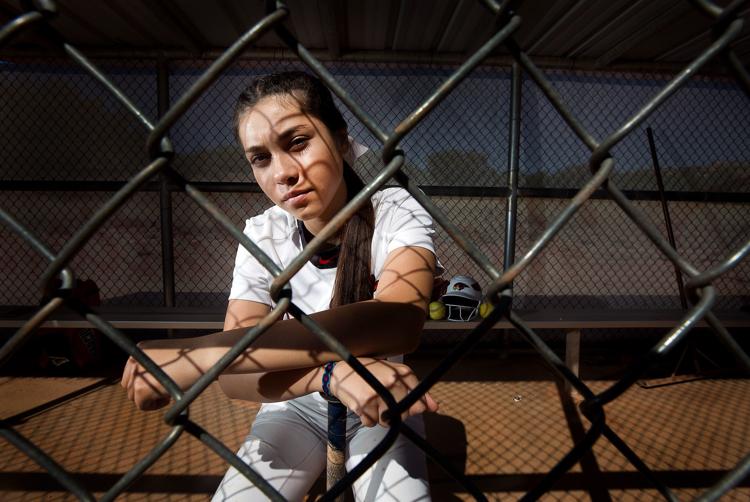 Leo Felix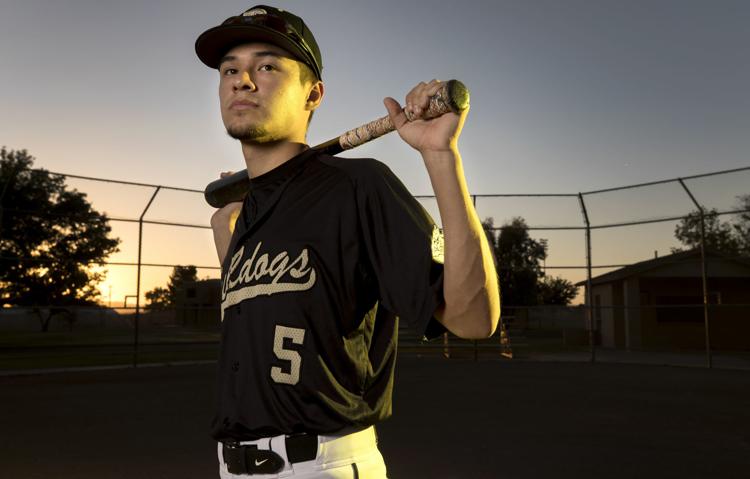 Abigail Russell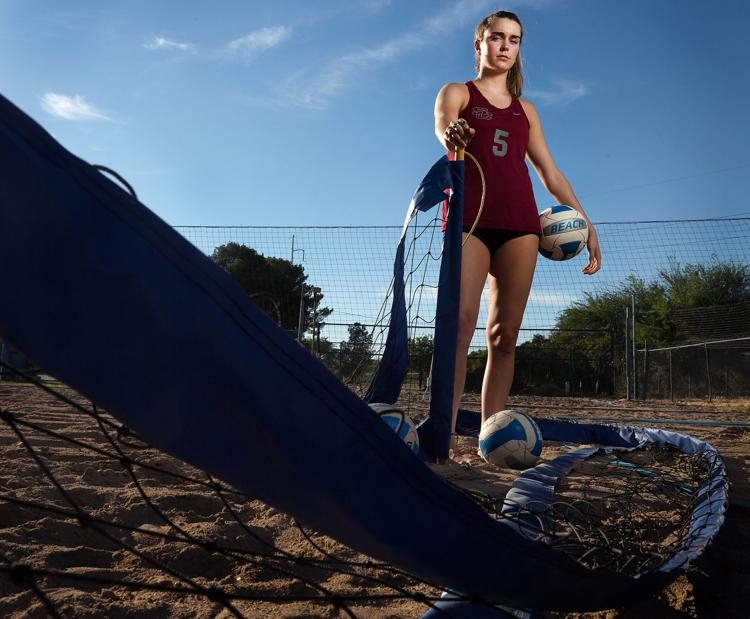 061321-tuc-spt-springstars-p4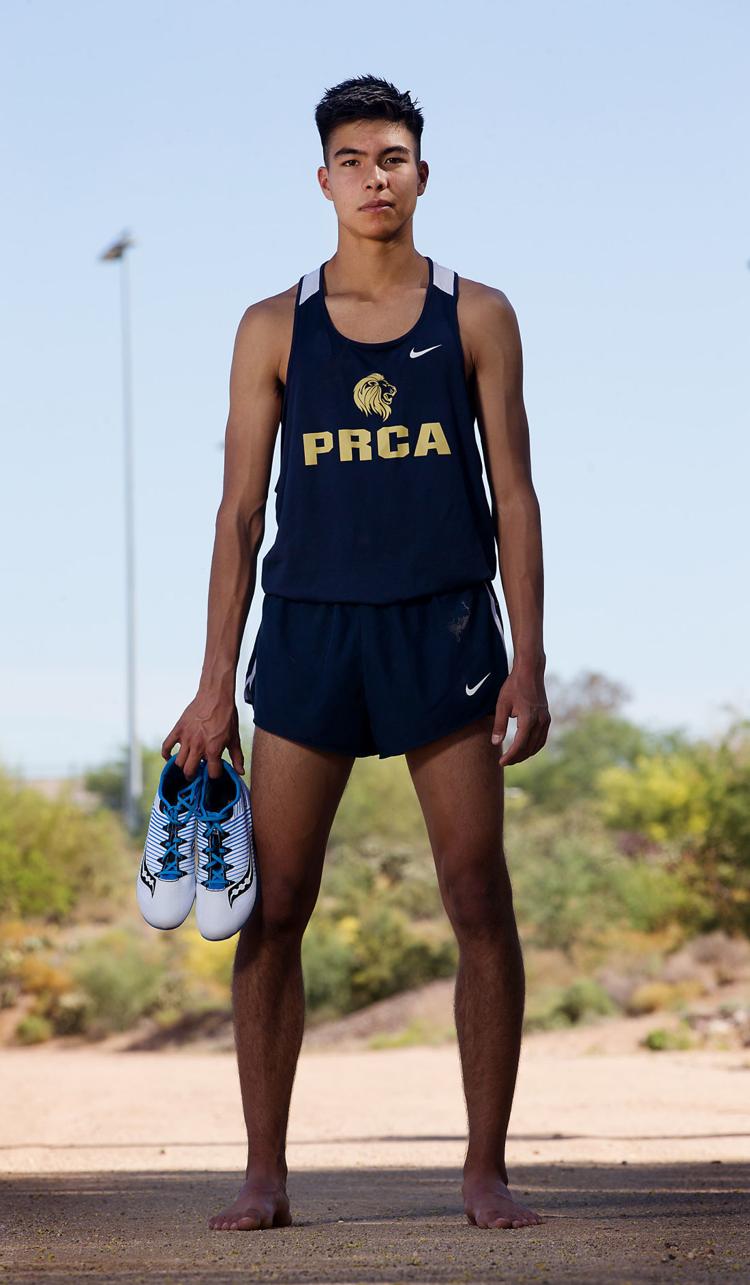 Anjolee Aguilar-Beaucage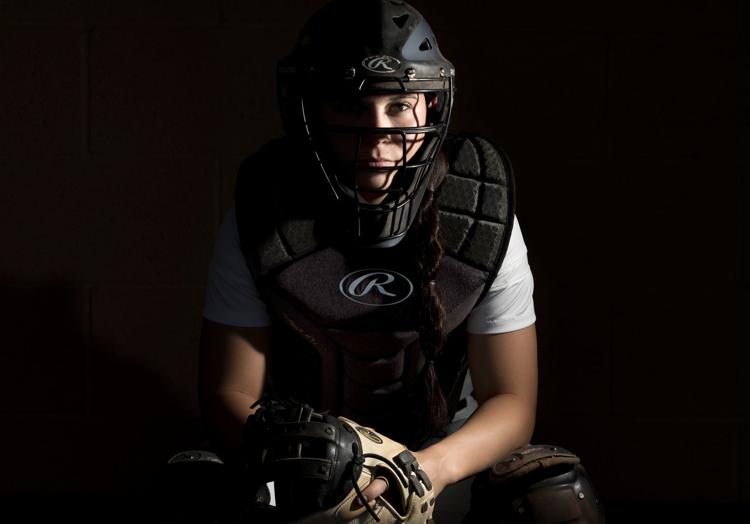 Ryan Zuniga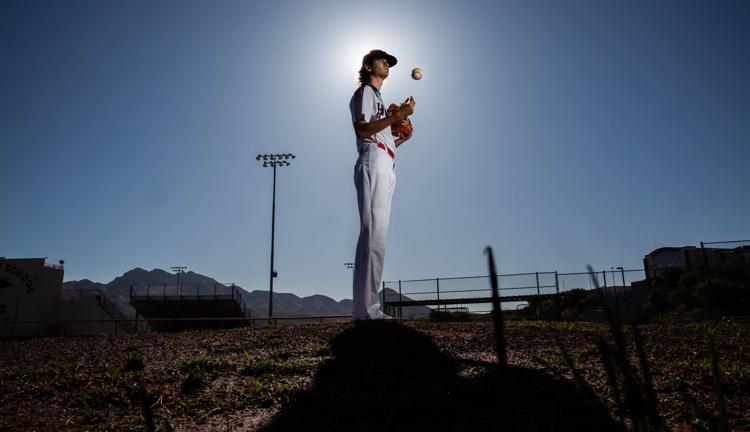 Shelby Thompson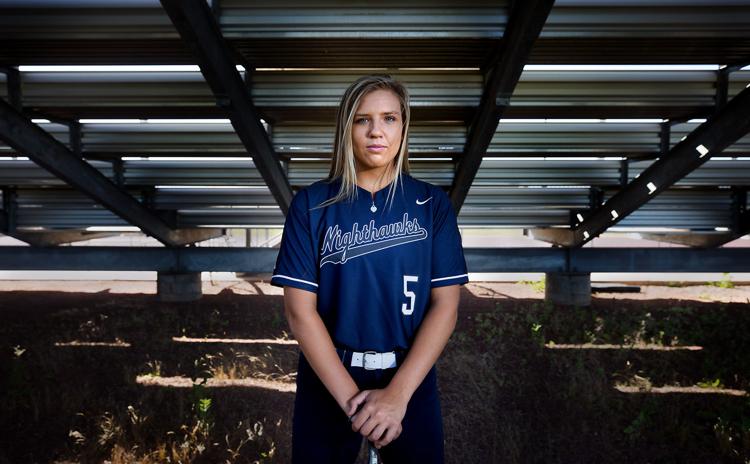 Gabrianna Gonzalez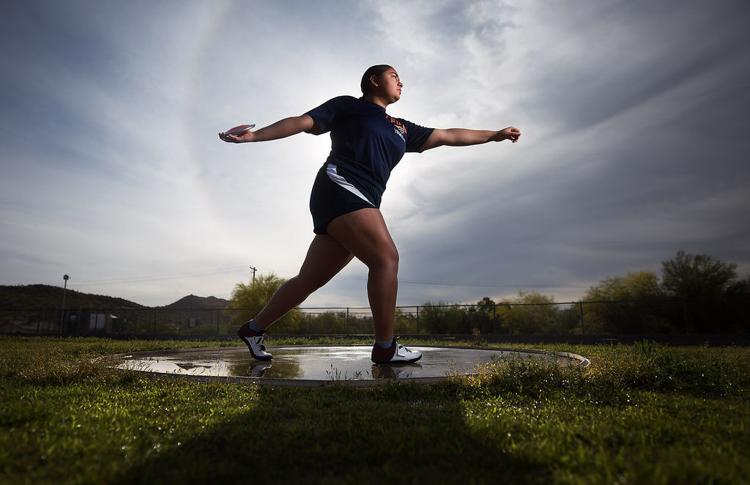 061321-tuc-spt-springstars-p7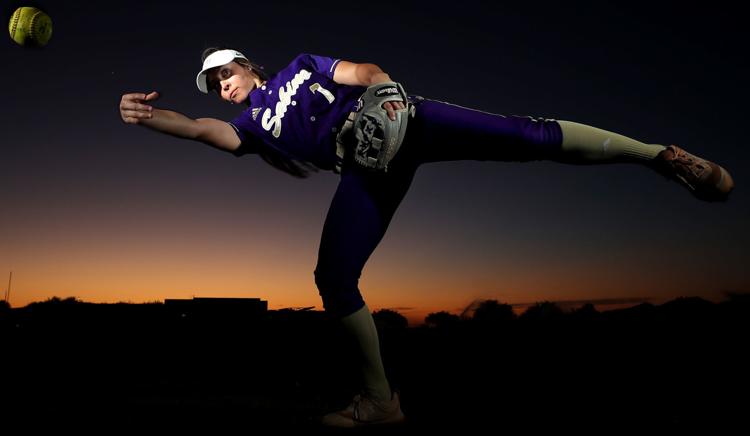 Bryan Cruz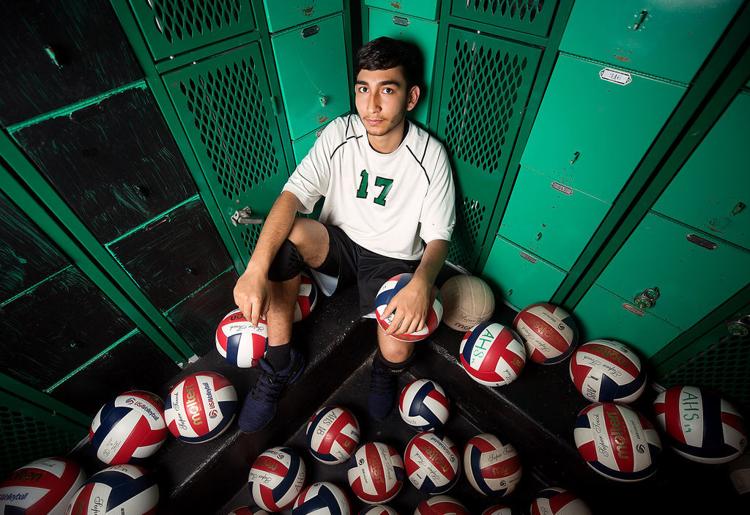 Angel Addleman
Blaise Biringer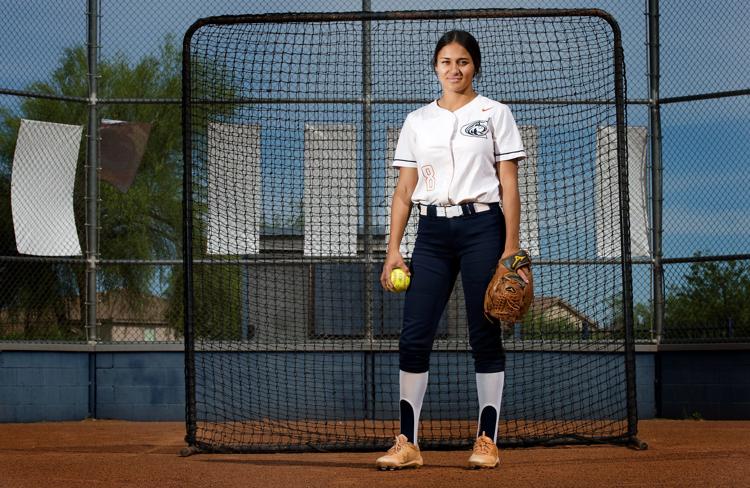 Cameron Fimbres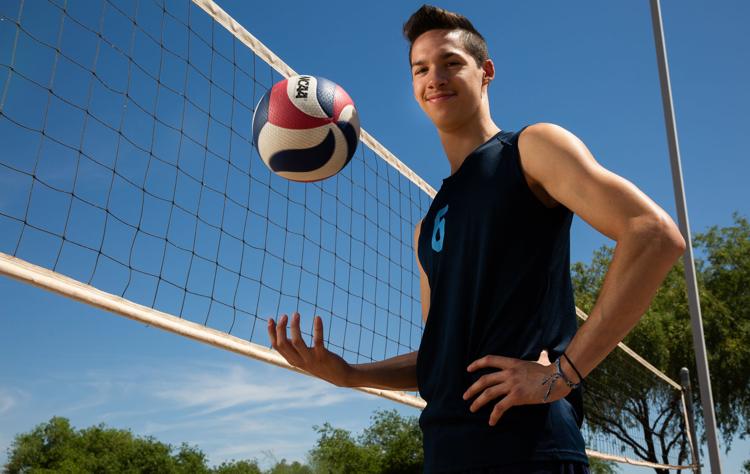 Gerardo Grijalva