Sabino High School senior second baseman Sydney Gray scooped up a grounder Saturday and flipped it to freshman shortstop Jesamin Aguilar, who fired to first.
A routine double play, the sequence was symbolic, a passing of the program's torch at the end of a memorable career.
Gray, one of the stars of last year's state championship squad, isn't sure about her immediate future on the diamond. The Nebraska commit, along with two other Sabino seniors, held a pair of yellow flowers and tried their best not to cry at the end of Saturday's Badger Classic at Empire High School.
The Sabercats lost 5-0, but their thoughts were onto Monday's AIA executive meeting, where their season will most likely be postponed, and ultimately ended, due to the spread of COVID-19.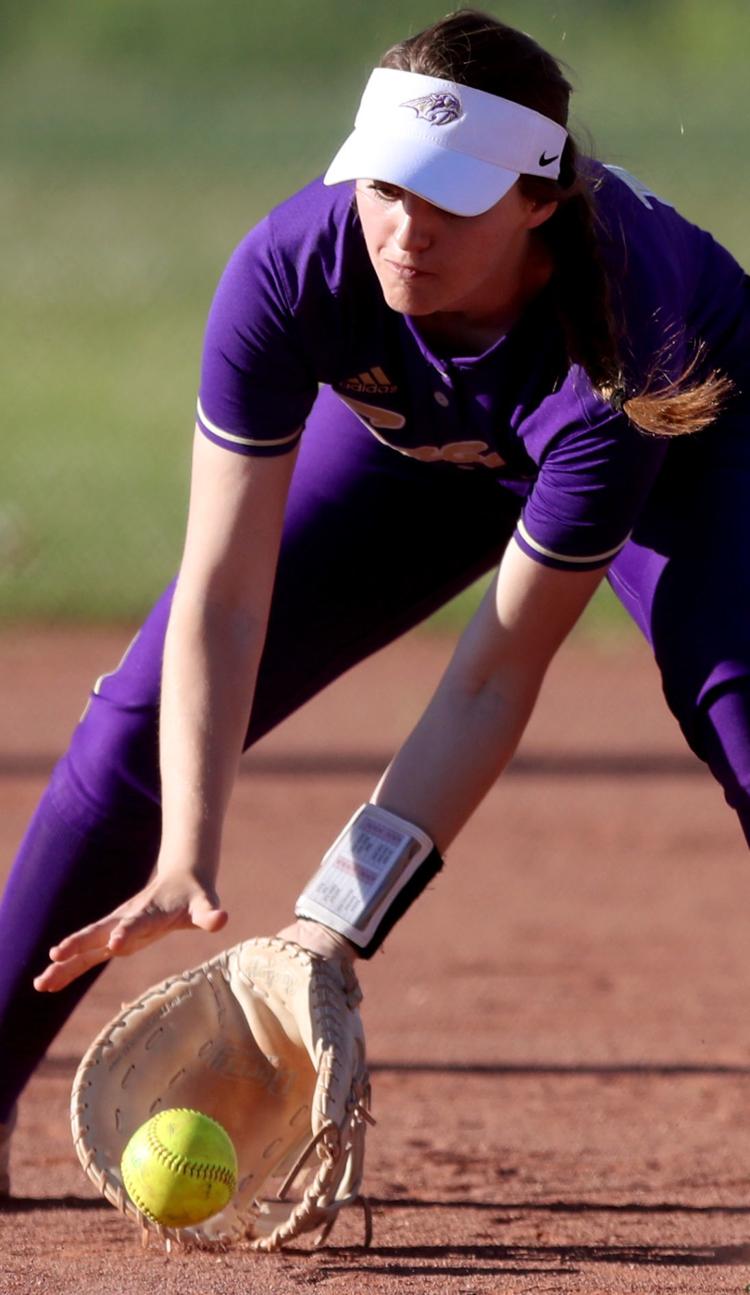 If it was Gray's final game of her high school career — one in which she batted around .500 in 91 games — coach Vanessa Arandules felt the senior had plenty to be proud of.
Over the last four years, Sabino touted a 67-28-1 record, and even more importantly, Gray steadied this inexperienced group as it went through the turbulent waters of a rebuild.
"She covers all aspects of what you would want as a student athlete," Arandules said. "She strives to be better. She's a competitor and carries her team on her shoulder. Overall, she's a great kid, from her grades to her character, how she carries herself on good and bad days. She's a big part of this team."
The Sabercats committed five fielding errors Saturday, leading to just one of sophomore pitcher Riley Neilsen's five runs being earned.
The tall righty showed some nerves in the first inning, bouncing a pitch in front of home plate that skipped off the catcher and over the metal backstop. She settled down, striking out three batters over the next two innings.
"She did amazing," Gray said. "She looked really good. Unfortunately, we had some defensive errors, but she kept us in the game."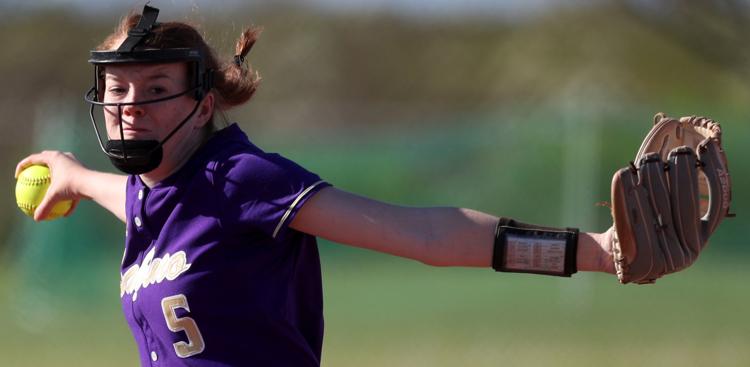 Aguilar and junior Ilianna Armijo ripped singles, but Sabino never broke through to make it competitive after a rough three-run third inning. Still, there were bright spots just like there had been all season for a team featuring nine freshmen and five sophomores. Arandules knows their development is going to take time and wishes for a little more of it before the season shuts down.
"We all know it's coming," Arandules said. "I don't think our girls are ready for that yet. We have a young class and they're eager. I try to keep my composure as a coach because I know a lot of girls are wondering what's going to happen."
But even though things haven't gone according to plan this spring, the seniors, particularly the level-headed leader Gray, can leave Sabino knowing they made their mark both in past seasons and for the future ahead.
"Honestly, I have no idea right now," Gray said. "I've never gone, in my whole life, without playing softball every week. It's kind of crazy. We'll see what happens on Monday, but yeah, who knows?"
Get in the game with our Prep Sports Newsletter
Sent weekly directly to your inbox!