Salpointe Catholic is again the last Tucson team remaining in the high school football playoffs.
The Lancers could stick around even longer.
Second-seeded Salpointe will host third-seeded Goodyear Desert Edge at on Friday night, with the winner advancing to next week's Class 5A state championship game at Sun Devil Stadium in Tempe. The Lancers advanced to the semifinals by holding off Scottsdale Notre Dame Prep 45-42 last week.
The Lancers are led by Treyson Bourguet, a three-year starting quarterback who has thrown for 1,783 yards and 27 touchdowns against just three interceptions as a senior. The 5A Southern Region player of the year is viewed as Southern Arizona's top quarterback prospect and one of the best undecided players in the state.
Of course, the Lancers are about more than just stellar quarterback play. The following five position groups have contributed in a major way for the Lancers: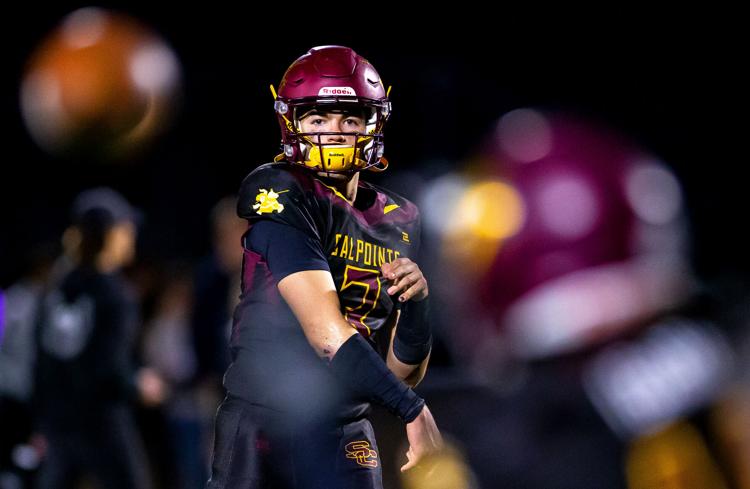 Offensive line
Key players: Luis Cordova (left tackle); Luis Arellano (left guard); Carlos Gonzalez (center); Joseph Desoto (right guard); Lorenzo Mele (right tackle).
How they impact the Lancers: Salpointe again boasts one of the top rushing attacks in Southern Arizona, and the Lancers' offensive line unit has paved the way for 2,576 rushing yards in 12 games this year.
He said it: "They're the anchor and the ones we rely on the most. We have to win the trenches every week, and they're the most physical group on our football team. … They've done a great job being physical and creating holes. They pull, they do a lot — and they move people. It's amazing to watch them work." — Salpointe coach Eric Rogers
Defensive line
Key players: Jace Springer (defensive end); Damian Coley (nose tackle); Elijah Rushing (defensive end).
How they impact the Lancers: Defensive linemen are the unsung heroes of Salpointe's 3-3-5 defensive scheme, in part because they take on more double-teams than four-man fronts. Despite the added attention, the 6-foot-5-inch, 214-pound Rushing — who holds college offers from Arizona, Washington, Arizona State and Utah — ranks second on the team with 67 tackles. Salpointe's defensive line trio has also combined for 15 sacks this season.
He said it: "They're very fundamentally sound and very physical. We rely on them to take on double-teams, so they can free up our linebackers and safeties to come down hill and make tackles." — Rogers
Linebackers
Key players: Conner Raetzman; Joey Sumlin; Davian Miranda Carrasco
How they impact the Lancers: Sumlin, the son of former Arizona head coach Kevin Sumlin, leads the Lancers with 76 tackles, while Carrasco (50) and Raetzman (43) are fifth and sixth.
He said it: "They have tenacity, they're tough and they've all played banged up at one point or another. Every one of them has gone through some sort of injury and they played through it, so their toughness, leadership, communication and how they play the game — just fast and physical." — Rogers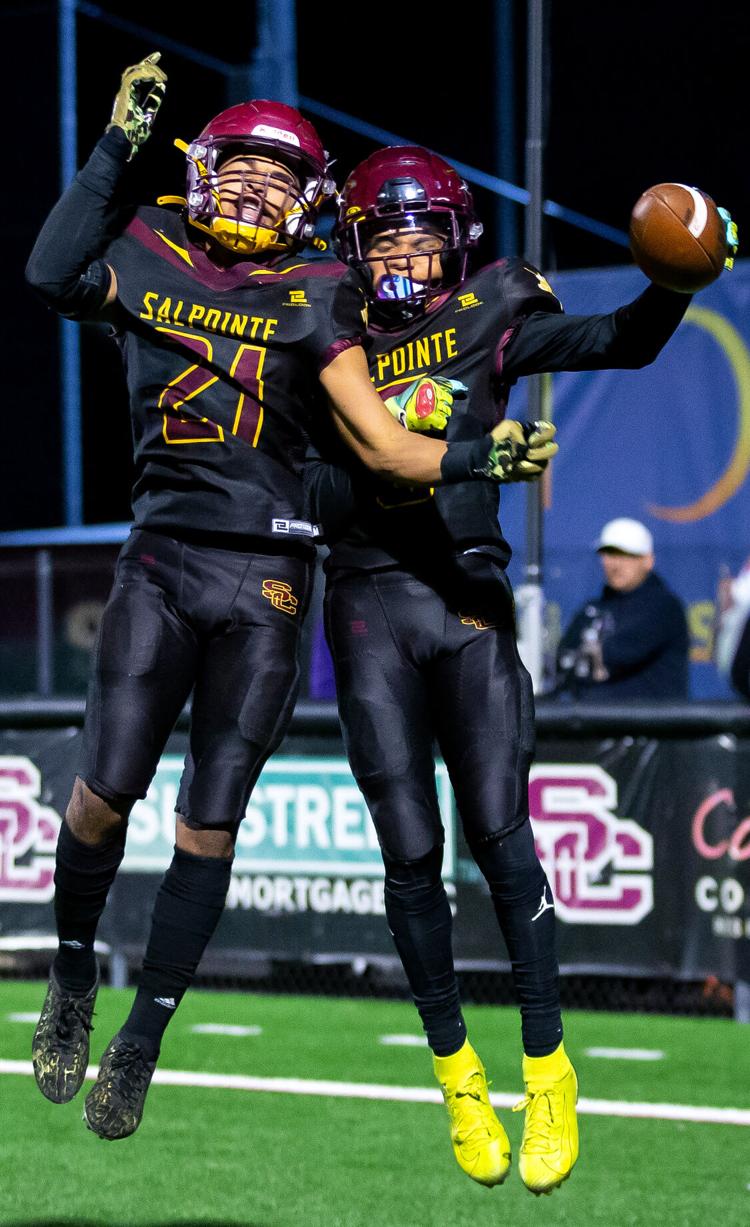 Running backs
Key players: Anthony Wilhite; Dailan Goodman; Elias Roberts
How they impact the Lancers: Wilhite has rushed for 1,305 rushing yards and 18 touchdowns during his final high school season, becoming the latest star running back in a program that produced current Texas star Bijan Robinson and Hawaii's David Cordero.
He said it: "They all come in and work so hard. They're the hardest workers on our football team. They just grind and it all comes to fruition on Friday night. … They're not afraid to run you over, but they're also going to make you miss." — Rogers
Special teams
Starters: Carson Fiske (kickoff); Owen Lynch (place kicker/punter); Frank Naughton (long snapper).
How they impact the Lancers: Fiske has 37 touchbacks on 64 kickoffs this season. As for Lynch, the punter-kicker specialist is averaging 42.2 yards per punt.
He said it: "There have been games this year where we played against really good football teams with great returners, and most of our kickoffs are touchbacks, so it neutralizes the game and doesn't give the other team that chance to make that big play. … You have to be fundamentally sound on special teams. All three of those guys have done a tremendous job." — Rogers
Contact sports producer Justin Spears at 573-4312 or jspears@tucson.com. On Twitter: @JustinESports