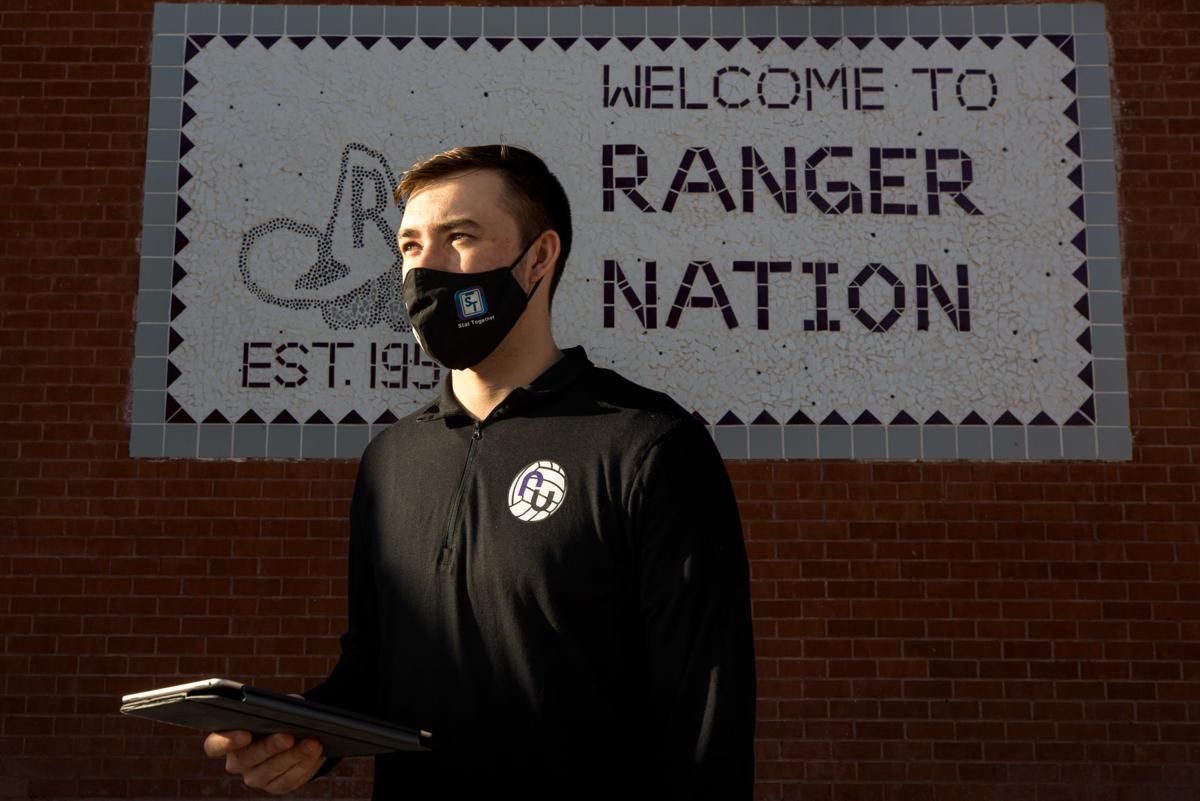 Andrew Adair was coaching at a girls volleyball tournament a few years ago when the idea hit him.
Adair, a JV volleyball coach at Rincon/University High School, was sick of keeping stats by hand. He downloaded one of the available stat-keeping apps, but didn't like it.
"He looked at it and said, 'This isn't good. I can make this 10 times better,'" said Stephen Huff, Rincon/University's varsity coach. "That's where it started."
Adair, then in the final year of his computer science program at the University of Arizona, began to develop Stat Together. The app allows coaches to keep stats in real time, upload them to MaxPreps.com and live-stream games to parents and fans.
In part because of the COVID-19 pandemic, Stat Together has developed a large following in Tucson. It's currently free for iPhones and iPads, and will be made available for Android devices later this week.
"Any team or person that works for the school can go up and set a video camera up, but the fact that he has a live scoreboard" is important, Huff said. "Some parents might not even understand how statistics work, even in volleyball, but they love to be involved."
Adair, 24, was a volleyball standout during his time at Catalina Foothills High School, graduating in 2014. He joined the UA's club volleyball team and was named captain for his senior season.
That same year, he began helping coach the girls team at Rincon/University. While Adair said he loves many aspects of coaching, the time that went into recording and uploading stats to MaxPreps was not one of them.
"Traditionally, stats are taken with pen and paper, then you add them up and type them in for 14 different girls on the team. That was really where the idea came from. Just to be able to do (it all in one step) and save an hour," Adair said. "But I didn't really like any of the apps out there, and I thought I could make one of these."
Rincon/University began using Adair's app last fall, with great results. In November 2019, Adair put Stat Together in the app store.
"I have other friends who coach in Tucson as well, so I sent it out to them to do a test run," Adair said. "All throughout the boys season, other teams started to use it, and we got good feedback."
Between high school, club teams and a few small colleges, more than 200 teams signed up in time for the boys volleyball season last spring.
"But then COVID hit," he said, "and everything got canceled."
Adair used the downtime to improve upon the app. Stat Together now livestreams games, giving parents an opportunity to watch their kids play in gyms that have been rendered empty because of the virus.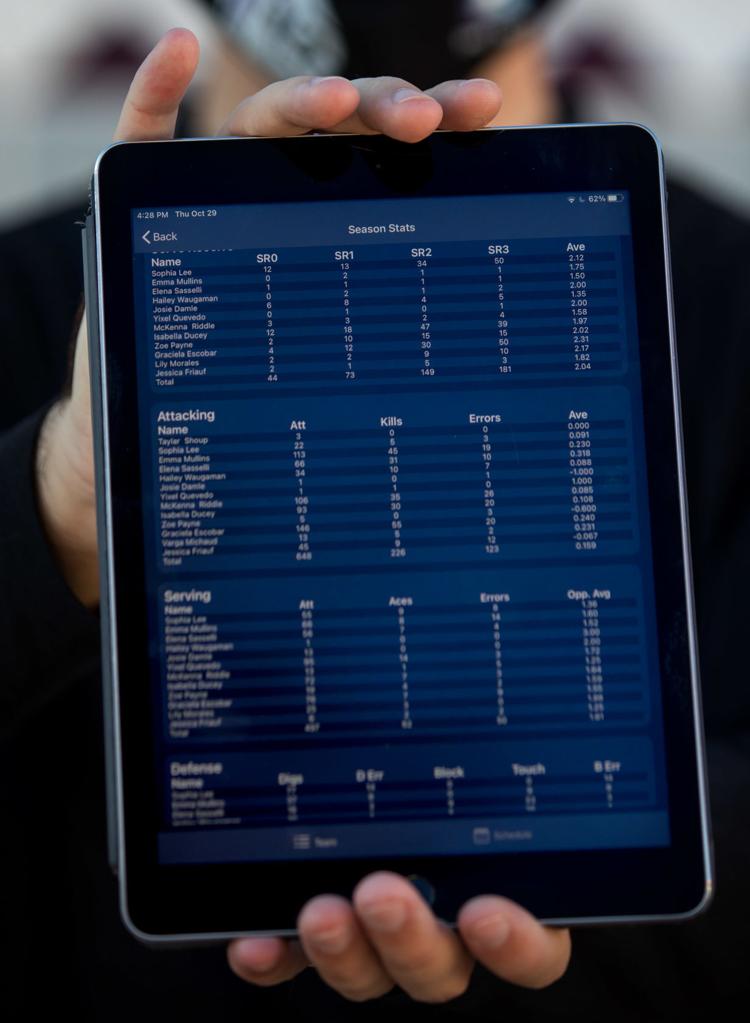 The streaming version of Stat Together is free. Adair makes money off a separate app that's used to take and export stats. Stat Together also lets teams add fans who can see players' stats in real-time, which Adair says is "super cool."
Huff said that without Adair on Rincon's staff, he probably wouldn't have been able to offer parents a way to watch their kids' games.
"Parents want to see their kids play and be successful," Huff said. "This … idea gives parents a chance to do that when times are uncertain."
Rincon/University played its first game of the season against Tucson High. Huff said he told the Badgers' coaches about Stat Together and they loved it, signing up the next day.
With the traditional method of stat-taking, parents aren't able to see what the coaches and managers are writing down. Stat Together is helpful for Huff during the game in a way that paper stats never were.
"He breaks down every little thing that I don't see when I'm coaching and have to worry about 10 or 20 other things," Huff said, adding that breaking down the stats midgame allows him to focus on strategy and ways to help the team improve.
"I'm a full believer in it," Huff added. "And since he's coaching for me right now, I can let him know things that I want and he tries to put them in there and make it better."
Adair will dive back into Stat Together once the girls volleyball season ends. Starting in December, Stat Together will be able to track and live-stream basketball games.
"Right now, I'm just focused on getting through basketball," Adair said. "There's a lot of new code that goes into it. It's definitely my full-time job right now."
Get in the game with our Prep Sports Newsletter
Sent weekly directly to your inbox!