There was no way Tucson High was going to walk off Gridley Field without a win.
After everything the it had gone through — losing its home field because of a monsoon and then having its return to The Grid postponed because of a monsoon — it was time for some football.
And the Badgers capitalized, beating Pueblo 30-12 on Saturday night.
"It felt great. As y'all saw, there was a lot of people out here," Tucson quarterback Jesus Montano said. "It felt good to have everyone and the energy back again. And it's fun to play. Last year was a bit of a drag, but now everyone's amped up. We're ready to go."
Both coaches said the delays Friday night and eventual change of game time to Saturday didn't have any effect on their teams.
"I don't think it was a struggle," Pueblo coach Brandon Sanders said. "I think you have to give them their due — they played hard. Them having a game ahead of us kind of helped as far as intensity and what we need. I don't think our guys pushed that intensity enough."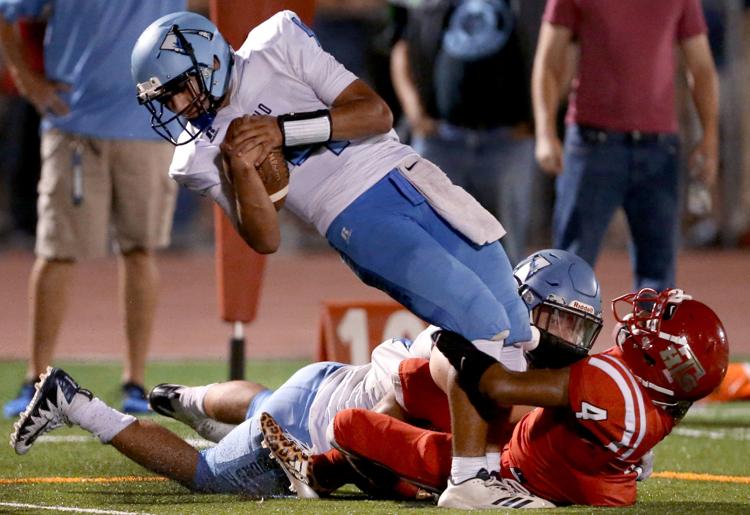 Tucson converted on their opening drive to score the first touchdown of the night thanks to a quarterback keeper by Montano.
Each of the next three possessions were stopped, two on punts and one turnover on downs, but Pueblo eventually responded by recovering a Tucson fumble, which Julian Lopez ran in. However, the Badgers blocked the extra point to keep the advantage, 7-6.
The Badgers added to the score at the start of the second quarter on a 37-yard carry by Gary Love.
The Tucson defense stopped the Warriors again, but the THS offense struggled to move the ball and were forced to take a field goal.
Just before entering the half, Tucson lost possession on an interception with 17.7 seconds left on the 23-yard line. But then Tucson's Isaac Ruiz got a key sack on the next play to force a fumble, which Wyatt Campos recovered and ran in to end the half at 23-6.
"All I can say is, I went out there and did what I had to do for my team," Ruiz said. "I thought we were having a quiet game for us, and I just tried to get it nice and energized. Luckily, I was able to get that sack and force a fumble, and then Wyatt was able to get the touchdown."
Each team scored once more in the second half, although Pueblo's two-point conversion was stopped.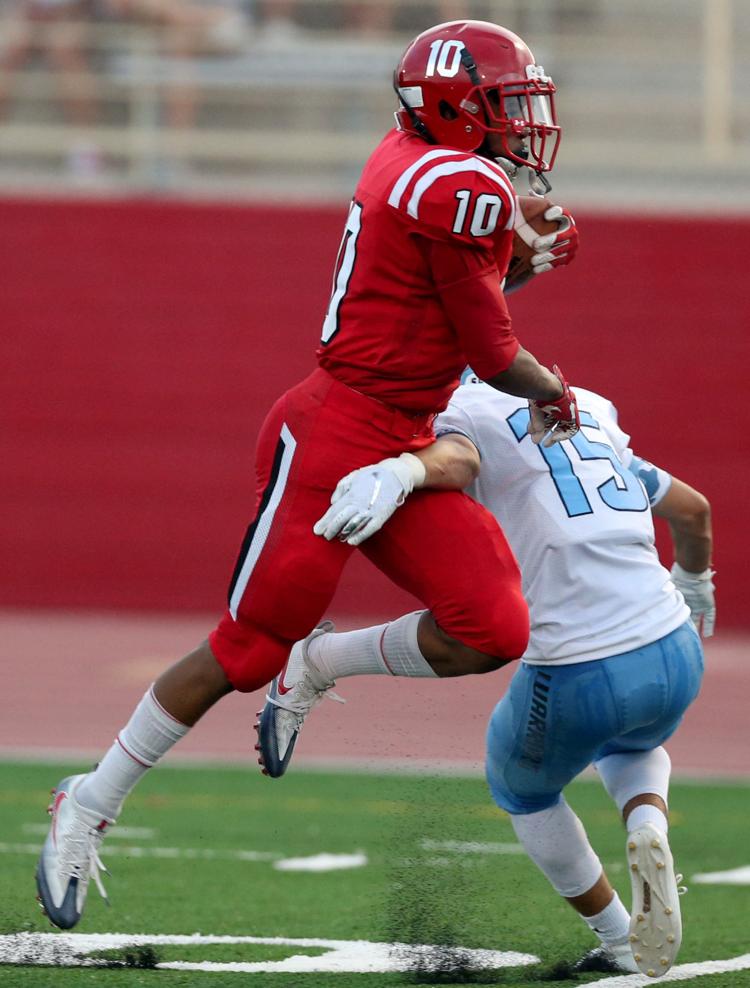 Tucson coach Justin Argraves said the defense helped keep the game in check and helped the Badgers secure the win.
"I think our defensive line, they did a tremendous job last week and then they carried it into this week," Argraves said. "It's one of the better lines that I think I've had here in Tucson High. The entire defense — they play lights out."
For Pueblo, Marcelino Vega led the offense with 43 yards on two receptions and one interception. In rushing, Ruben Rivera went 10 for 30, Josh Garcia finished 6 for 23 and Julian Lopez went 3 for 18.
For Tucson, Montano completed 9 of 19 for 133 yards, had one interception and one fumble. He also rushed 55 yards on 15 carries, and scored once.
Love finished with 117 yards and a touchdowns on 18 carries. Campos had 56 yards on three receptions.
The Warriors (0-1) open at home against Casa Grande and Tucson (2-0) will continue their season at Alhambra, both on Aug. 31.