GLENDALE — Salpointe Catholic took the two-and-a-half-hour trip to Glendale Cactus for a meeting of two Class 4A teams that were both still 3-0.
Salpointe won 41-15 on the road to improve to 4-0.
 Junior running back Bijan Robinson has been a key to Salpointe's success, and Friday was no different. He hinted at the game he would have early, running in an eight-yard touchdown just six plays in on the opening drive. 
In the second quarter, he turned a simple screen play into a 56 yard touchdown. It was his only reception of the night.
"It was a quick play that we called," Robinson said.
It was the first play of the drive after Salpointe's defense forced a three-and-out, and Bene was looking to exploit Cactus on the unusual playcall. 
"You're trying to get Bijan in space," Bene said. "He's really a great workhorse, but people load up on him, so then we spread him out in space and try to get a one-on-one matchup, and it worked out."
He finished the night with 202 yards on the ground and three touchdowns. The game plan revolved around him: he had 20 carries, while the rest of the team combined for 10 carries and five receptions. Lathan Ransom had a 26-yard touchdown of his own.
It also helped that the team picked up two touchdowns on defense: Ray Figueroa and Luke Regina each snagged a fumble recovery for a touchdown.
With starting quarterback Conner Cordts on the sideline with an ankle injury, Cactus rotated in playcallers. Seniors Garrett Monroe and Zaach Cullop traded snaps based off play call. In general, Cullop rushed more, while Monroe took a bit more to the air.
The two themselves connected on a 24-yard touchdown pass from Monroe to Cullop in the first quarter.
Still, the unusual plan for Cactus tripped them up a few times. 
On first-and-10 from its own 10, Cactus lined up for the first play of the drive following Robinson's 56-yard touchdown. The snap was high, and Figueroa pounced, recovering it in the end zone for Salpointe's first defensive touchdown of the night. 
Cactus' special teams helped keep the game close for awhile, with a successful two-point conversion and later blocking a Salpointe point-after attempt. 
Cordts doesn't have an exact timeline for his return, but Ortiz thinks it'll be a few weeks. He's improvising until then, and while he was impressed with how Monroe and Cullop adapted, he understands it's a temporary fix. 
"They battled. I think we showed the state that we can compete at the top level," Ortiz said. "When we get our injuries back, we're going to be a deadly team."
The one advantage is that it gave the Cactus offense a fresh look for Salpointe. Bene and Salpointe weren't sure who they would see at quarterback as they prepared last week. 
"It's difficult," Bene said. "They have some wonderful athletes, so it's tough to game plan, because they can add that wildcat package where you have some speed. They did a nice job with getting numbers, and it was a nice little scheme by Coach Ortiz."
In the second quarter, Salpointe strung together Robinson's 56-yard touchdown with the fumble recovery in the end zone to jump to a 21-7 lead.
"I thought the tide was obviously turning, but then we missed a blocking assignment that lead to that fumble," Bene said.
"So it was disappointing, and it's the little things, the details that separate the good teams from the great teams. ... You just always work on the details, but I think we have a really solid, solid foundation." 
Salpointe (4-0) hosts Tucson High next week. Cactus (3-1) travels to Buckeye Youngker.
Tucson Salpointe at Glendale Cactus high school football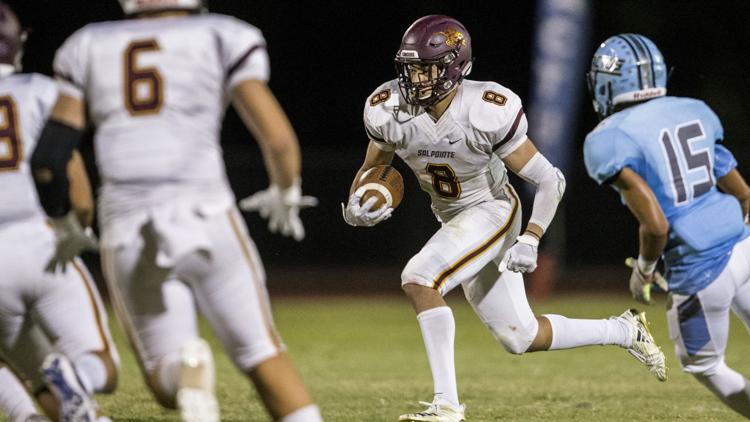 Tucson Salpointe at Glendale Cactus high school football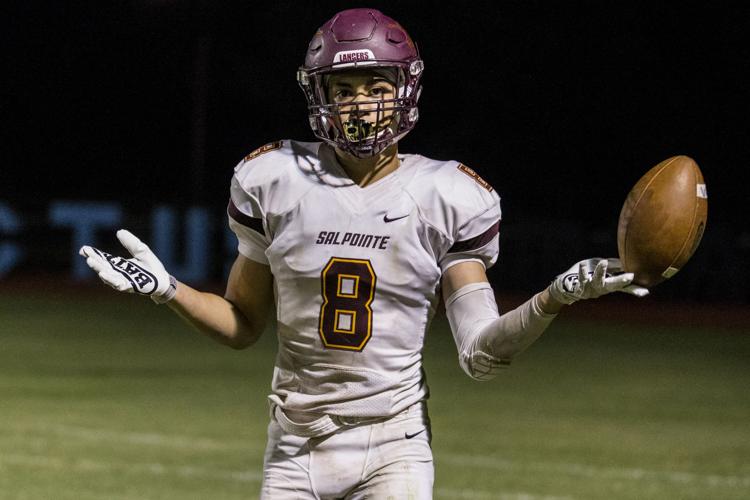 Tucson Salpointe at Glendale Cactus high school football
Tucson Salpointe at Glendale Cactus high school football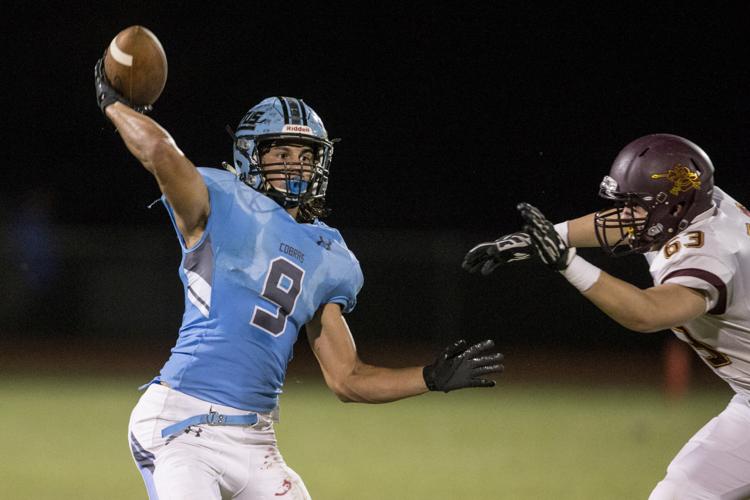 Tucson Salpointe at Glendale Cactus high school football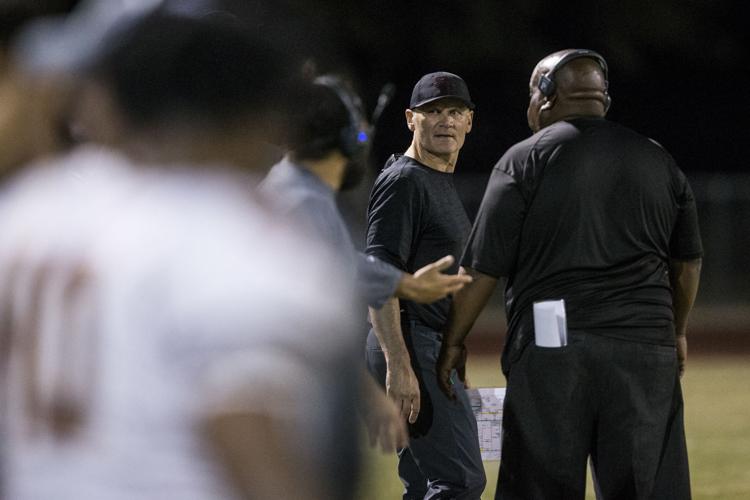 Tucson Salpointe at Glendale Cactus high school football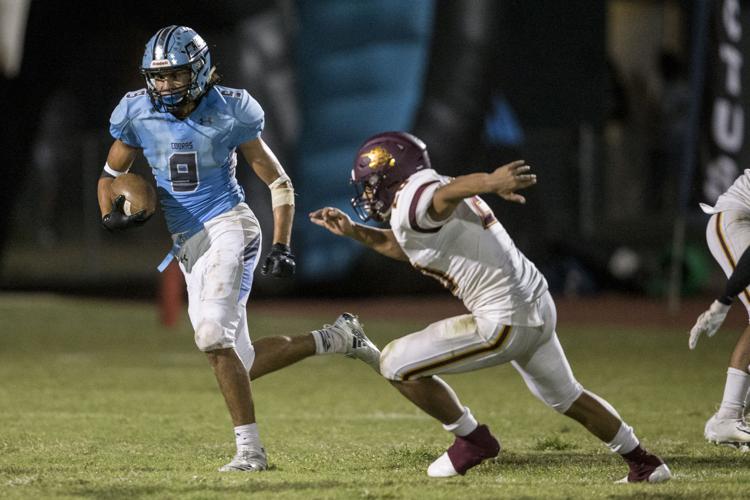 Tucson Salpointe at Glendale Cactus high school football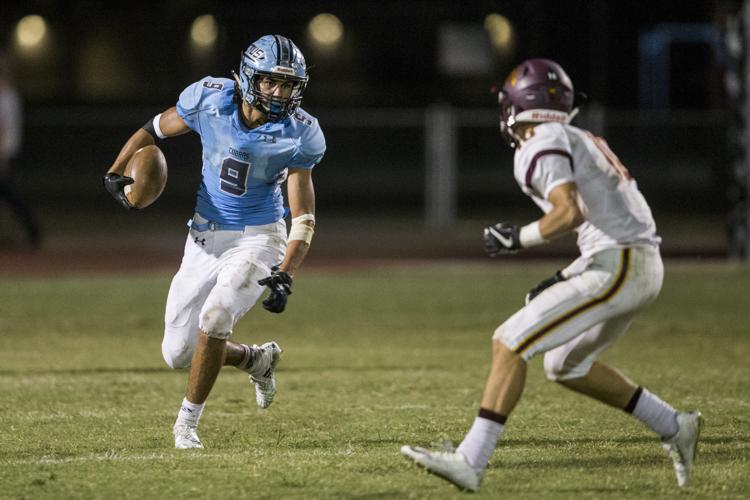 Tucson Salpointe at Glendale Cactus high school football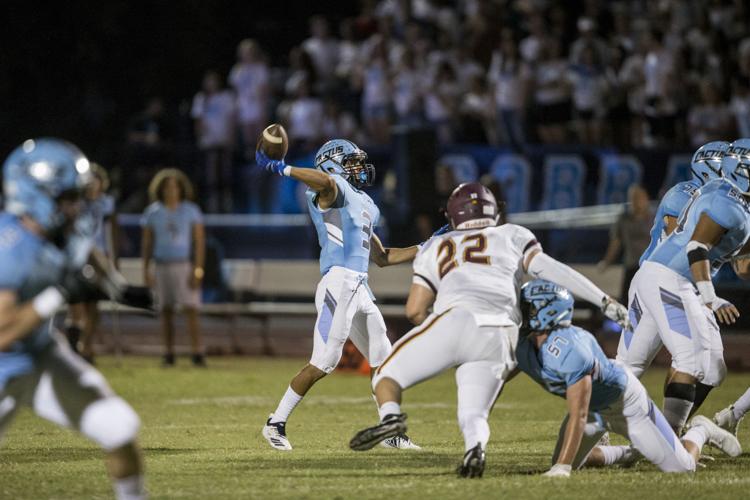 Tucson Salpointe at Glendale Cactus high school football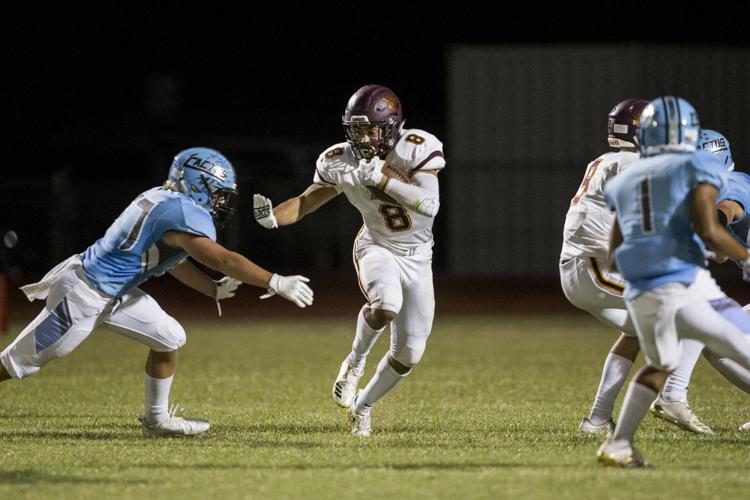 Tucson Salpointe at Glendale Cactus high school football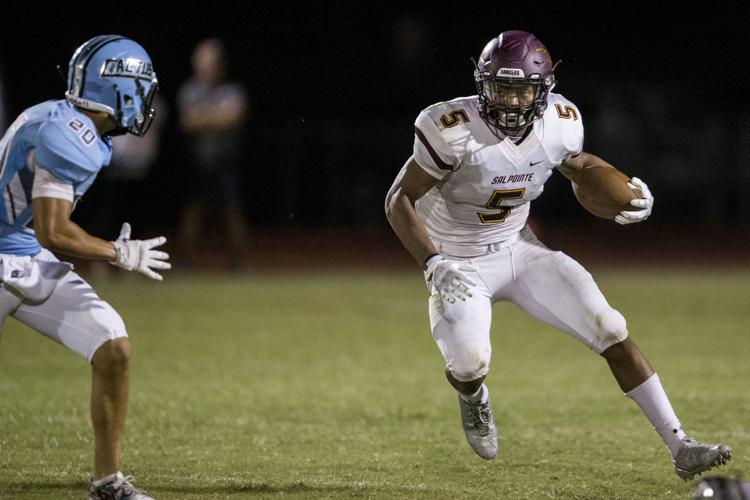 Tucson Salpointe at Glendale Cactus high school football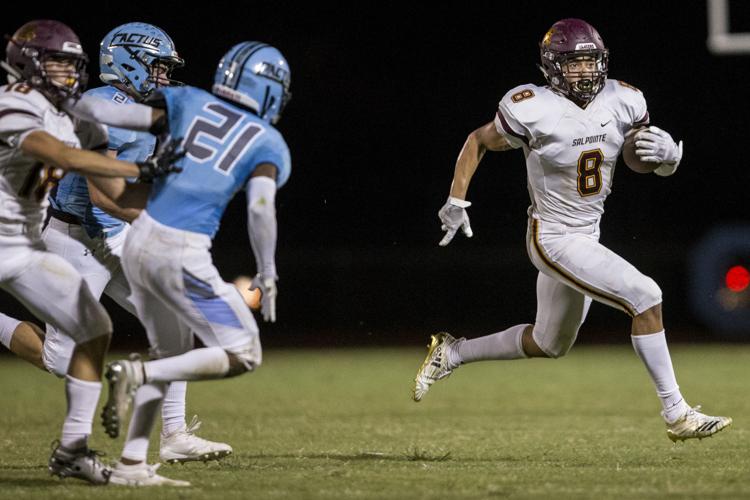 Tucson Salpointe at Glendale Cactus high school football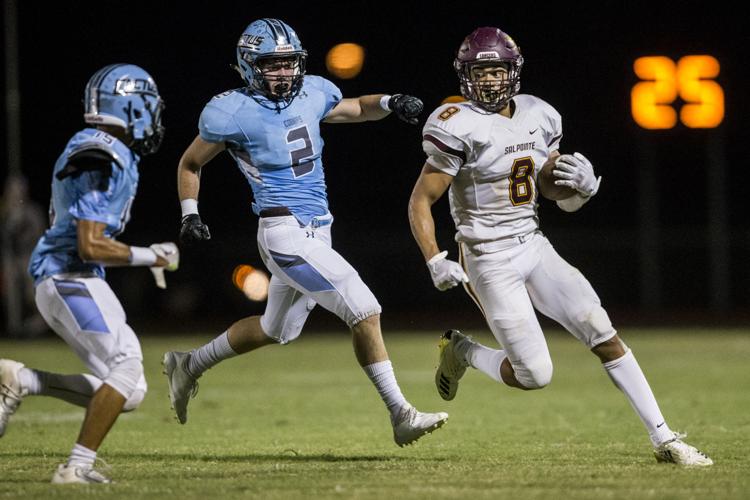 Tucson Salpointe at Glendale Cactus high school football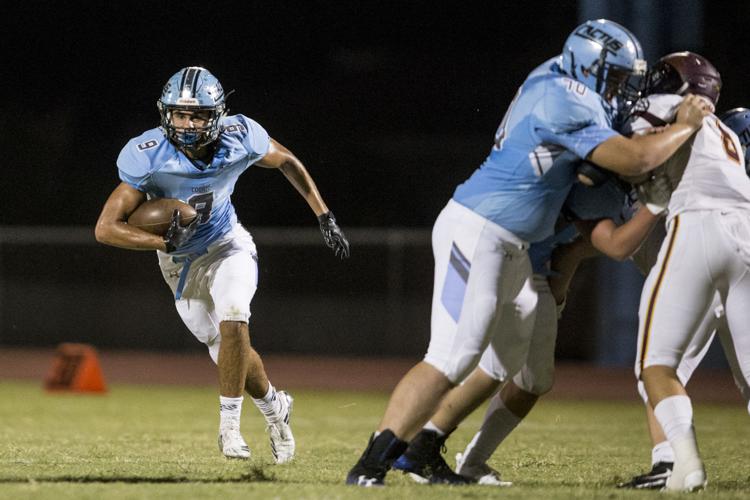 Tucson Salpointe at Glendale Cactus high school football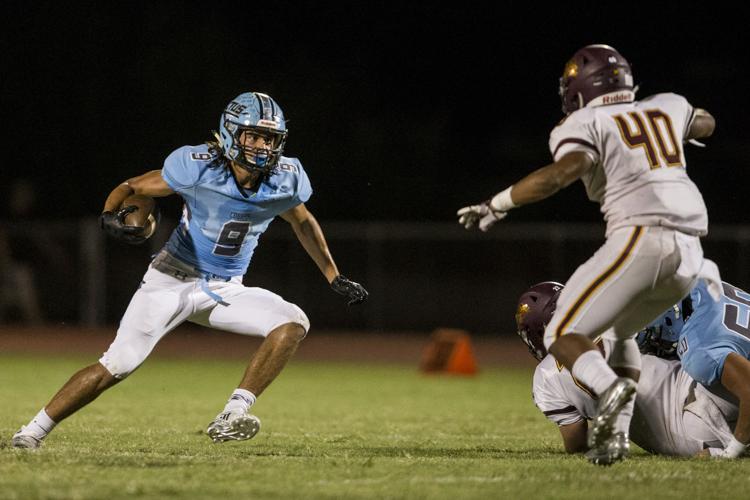 Tucson Salpointe at Glendale Cactus high school football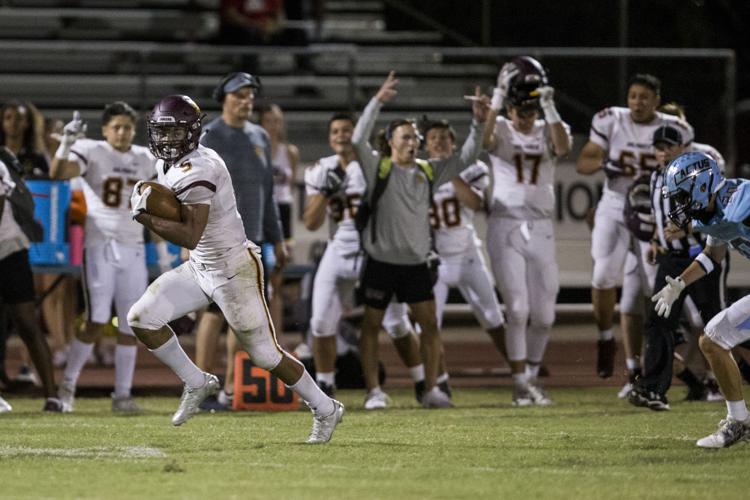 Tucson Salpointe at Glendale Cactus high school football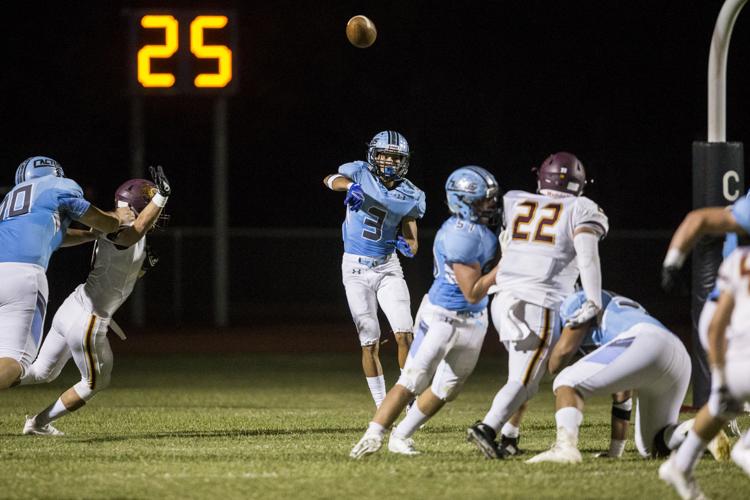 Tucson Salpointe at Glendale Cactus high school football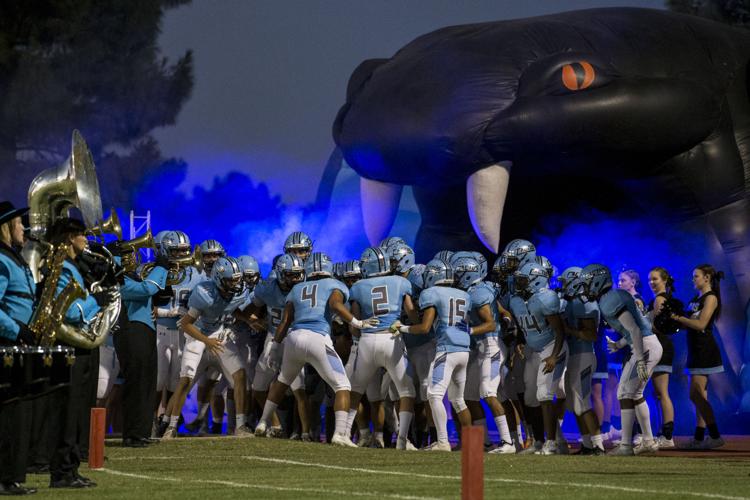 Tucson Salpointe at Glendale Cactus high school football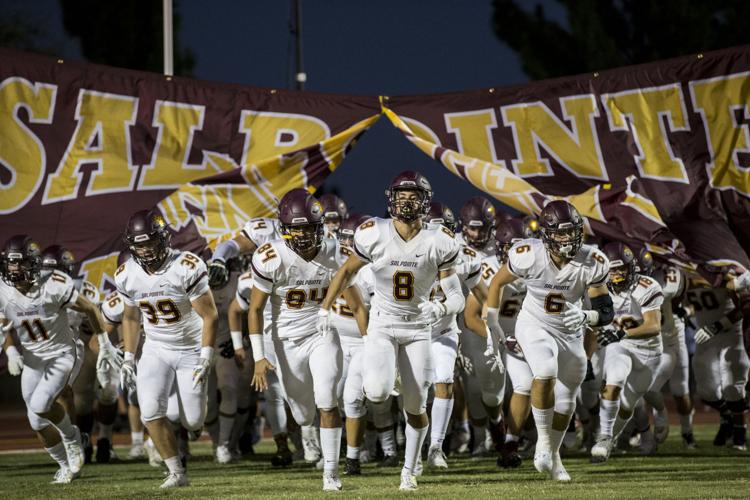 Tucson Salpointe at Glendale Cactus high school football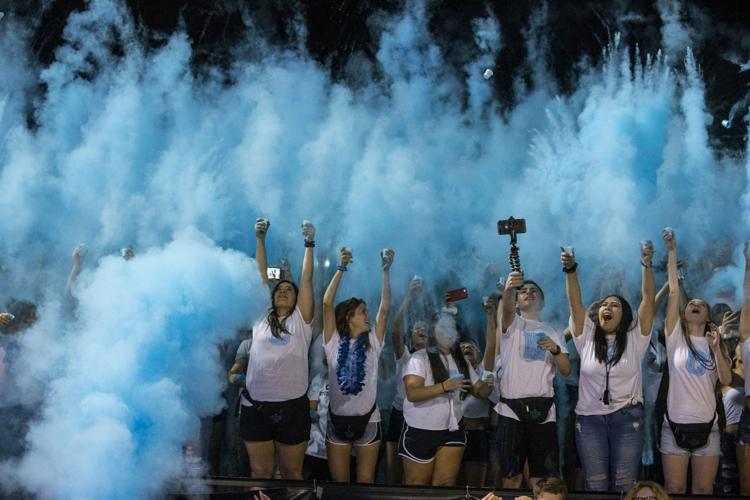 Tucson Salpointe at Glendale Cactus high school football