In the final game of the regular season, Cienega did something it hadn't done in three years: lose at home.
Last week's 20-17 defeat by Ironwood Ridge was the first ugly night in Vail since Oct. 9, 2015. It also marked Cienega's first loss to a Southern Arizona team in three years.
"It was a tough one for all of us," quarterback Luis Morales said. "It was tough for the entire organization, being such a powerhouse that we were. But we're ready to look past it and now we're just focusing on the next week."
But even with such an uncharacteristic loss, the Bobcats finished the regular season 8-2 and earned the No. 8 seed in the Class 5A state playoffs. Cienega will host No. 9 seed Marana in the first round Friday, the latest chapter in what's turned into one of Southern Arizona's fiercest rivalries.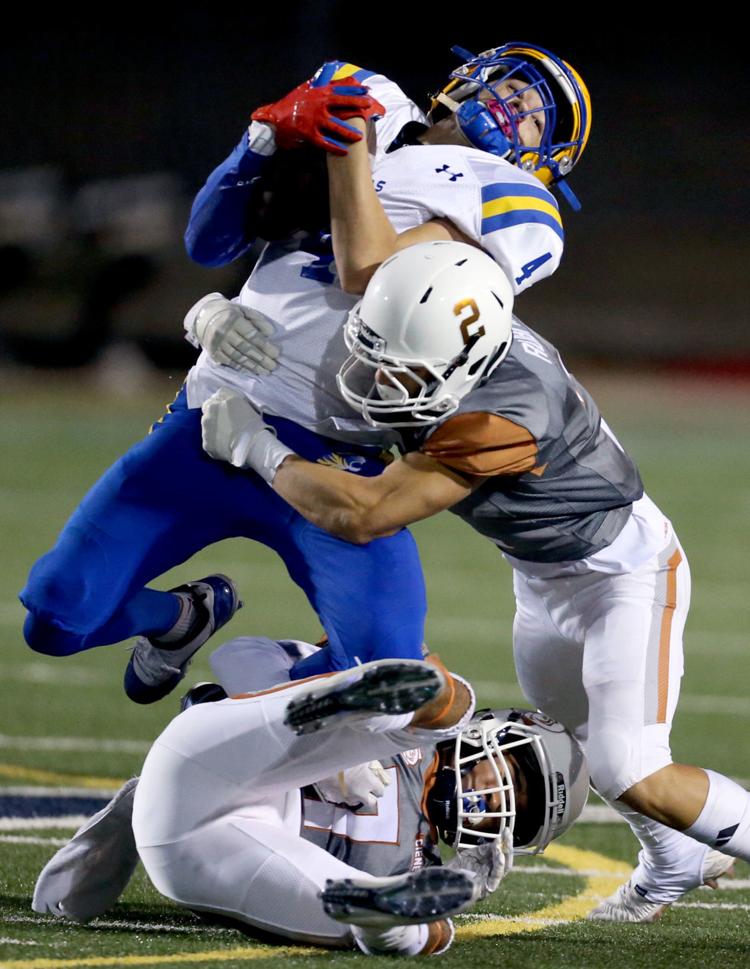 The teams played twice last year — once in the regular season and once in the playoffs — and met earlier this season.
Cienega beat Marana 44-28 when they met earlier this year. The Bobcats won 57-50 in the season opener last year and 38-35 in the state quarterfinals.
Bobcats senior Diego Rivas is expecting a dogfight on Friday.
"We're going to expect a lot from them, but they've got to expect a lot from us, also," Rivas said.
And they're expecting to see a lot of Trenton Bourguet.
Marana's starting quarterback suffered a concussion the week before the regular-season matchup with Cienega, and was limited in the game. Bourguet's younger brother, Treyson, played against the Bobcats and had some success.
Now, Cienega is expecting to see the Trenton that's given them a hard time in close games. Bourguet is the Class 5A Southern passing leader with 2,085 yards; he leads the region with 2,541 total yards.
Cienega coach Pat Nugent said his team will make some adjustments based on its last game against Marana.
"I'm sure they'll counter with a few different looks themselves, but we feel good," Nugent said. "If we've beaten them a few times, there's no reason why we can't go out and do it again the next time. It'll be a tough game, we know that, but we're glad we're at home."
As for the last week's home loss, Rivas said he's excited to start a new streak.
"We realized that we have to work hard and every game we need to fight. We'll never know the outcome until we play all four quarters," Rivas said. "Right now, we're 0-0. It's a new start for us right now."