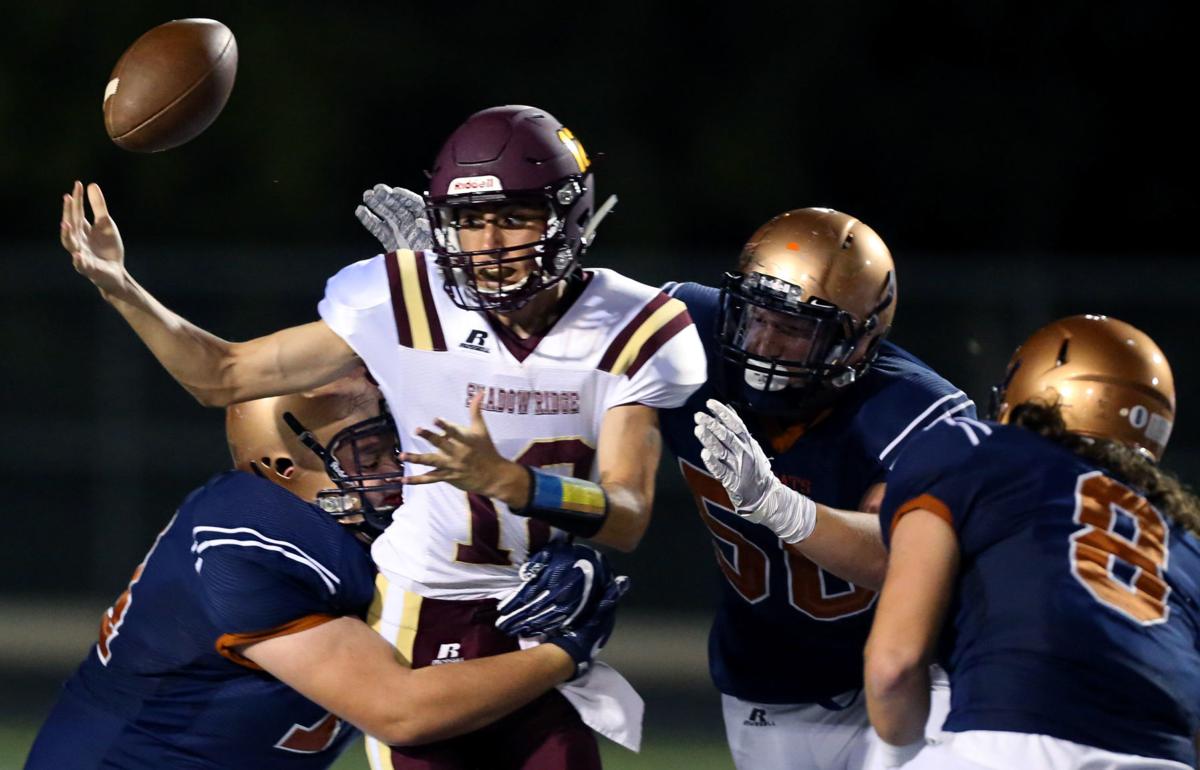 The rundown: Schlagel is a 6-foot-3, 270-pound sophomore at Cienega High School.
Who he is: Very few Cienega underclassmen — yet alone freshmen — climb their way up to a prominent role on the varsity. Schlagel not only appeared in 12 games on the varsity in 2017, but he frequently rotated in for the Bobcats during the latter part of the season as a defensive tackle. Schlagel left the Bobcats' state semifinal game against Scottsdale Notre Dame Prep with an ankle injury, but is healthy and hungry for another season.
Schlagel is still learning the finer points of his position as a sophomore, but he's penciled in as Cienega's starting left tackle. Coach Pat Nugent also has plans to utilize Schlagel as a defensive tackle. Schlagel has the size and build to be a Pac-12-caliber lineman, but the one part of his game that he worked on the most is footwork. He has worked all summer to improve his foot speed for when he pairs up against quicker defensive ends.
Schlagel's biggest test will come in Week 3, when Cienega travels to Peoria to battle defending state champion Centennial.
Proof he's good: The last Cienega lineman to play significant snaps as a freshman on varsity was Bryce Fontana, a former two-way standout now entering his second season at Scottsdale Community College. Before Fontana? Not a single Bobcat started on the offensive or defensive line as a freshman.
Some of the best players in the program who have gone on to play Division I football started their varsity careers as either a sophomore or a junior. Schlagel started his varsity career the fall after he left middle school.
He said it: "We didn't expect anything out of him last year and he was really good. He's gotten leaner, he's gotten more athletic and stronger. Hunter Schlagel is going to be a kid around Tucson for the next three years and he's going to have a big name in this town, because he is going to be a really good football player. We didn't play him too much on offense last year; he was more of a defensive player, but he will be a two-way player for us this year. He will be hard to keep off the field, and he's going to be a dominant force down the road." — Nugent