The Bourguet brothers from Marana threatened to spoil Cienega's homecoming. But three turnovers in the first half hindered the visiting Tigers, who fell 44-28 in a battle between two Southern Arizona football Titans.
The Bobcats extended their winning streak to five games Friday night. Cienega's sole loss came early in the season against Peoria Centennial.
Cienega coach Pat Nugent knew Trenton Bourguet would be a tough opponent, but the Bobcats limited Southern Arizona's top quarterback to one touchdown pass in the first half. Bourguet completed 14 of 23 passes for 230 yards, caught two passes for 21 yards and rushed 10 times for 43 yards.
Bourguet's brothers had big nights, too. Freshman Treyson Bourguet completed 6 of 10 passes for 94 yards, and junior Coben Bourguet — one of Marana's top receivers — caught seven balls for 90 yards.
"Marana has come so far in their program and Trenton Bourguet is one of the best quarterbacks I've seen in Tucson for a long time," Nugent said. "We've had this circled for a long time. We knew Marana was going to be a big game for us."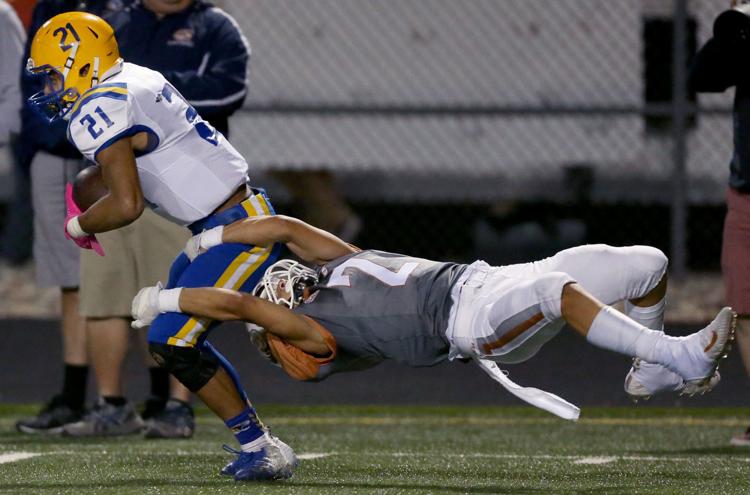 Cienega connected on a field goal on its first possession, and made it 10-0 on a 54-yard touchdown run by Geo Owens.
Later in the half, Cienega's running back Thomas Webb Jr. was ejected after he attempted to kick a Marana defender. Nugent called it "a terrible mental mistake by Thomas to get caught into a bad situation and respond to it … but we've got a complete team this year."
Webb had moved the ball to the 1-yard line, but the penalty pushed the Bobcats back and they had to settle for a field goal on fourth down.
Marana responded on its next drive with a Trenton Bourguet-to-Coben Bourguet touchdown pass, but Cienega's Terrell Hayward returned the ensuing kickoff 81 yards for a touchdown.
After another field goal, Cienega led 23-7 at the half.
"The kids played their hearts out," Marana coach Louie Ramirez said. "We had our chances, but at the end of the day, we have to execute when we have to execute."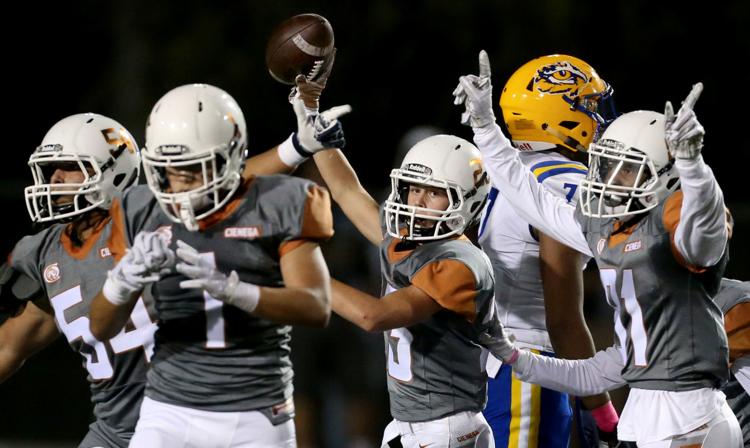 Cienega added another score in the third quarter on a reception by Hayward before Marana came back to life.
Ramirez inserted the youngest Bourguet brother, Treyson, at quarterback. It worked — he connected with Tariq Jordan for a 91-yard touchdown. Marana recovered a fumble on the ensuing kickoff and turned it into another touchdown, this time on a Treyson Bourguet pass to Trenton Bourguet. Like that, Cienega's lead was cut to 30-22.
"He's got a strong arm," Ramirez said of Treyson Bourguet. "I knew he could make things happen."
But Cienega found a way to score twice more and put the game away.
Jordan finished with 155 yards on five receptions and Alonzo Loree added 36 yards on 11 receptions for Marana.
Cienega quarterback Luis Morales completed 10 of 12 passes for 177 yards. Hayward finished with 148 yards on five receptions and Owens had 125 yards on nine carries. Defensive back Chris Burroughs intercepted a pass and recovered two fumbles.
Cienega (7-1) will travel to Nogales next week, while Marana (5-3) will host Sunnyside.