Collection: Catalina High School's top 10 football players of all time
Catalina's best football players in school history. 
Top 10 Trojans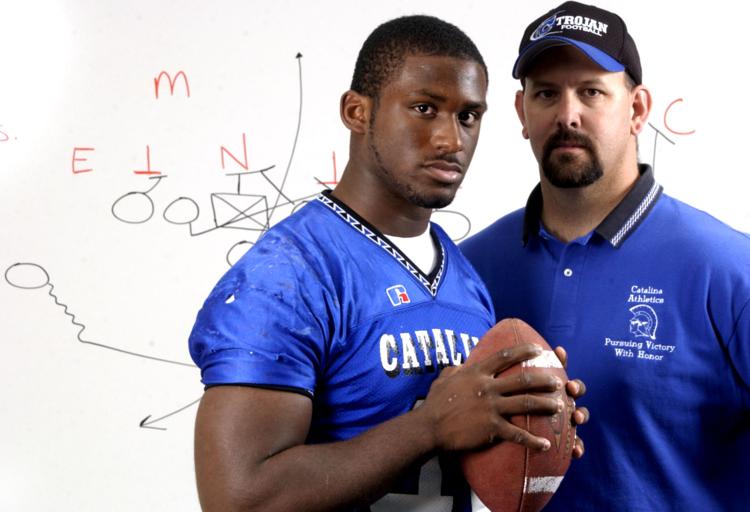 The high school football season is just over two months away and the Star is counting down the days with a Top 10 all-time list for each program in Southern Arizona. 
Last week, Amphitheater and Sierra Vista Buena started off the countdown. Up next: Catalina. 
10. Darrian McIver, QB/DB, 2010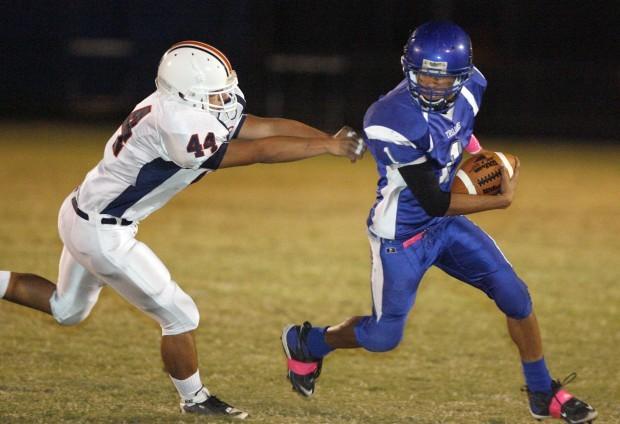 As a do-it-all contributor over three seasons with the Trojans, McIver made the switch from wide receiver to signal caller after his sophomore year, quarterbacking the Trojans to their only playoff appearance in 2009 as a junior. Also a starting defensive back, McIver intercepted six passes his senior year.
9. James Eichberger, RB, 2007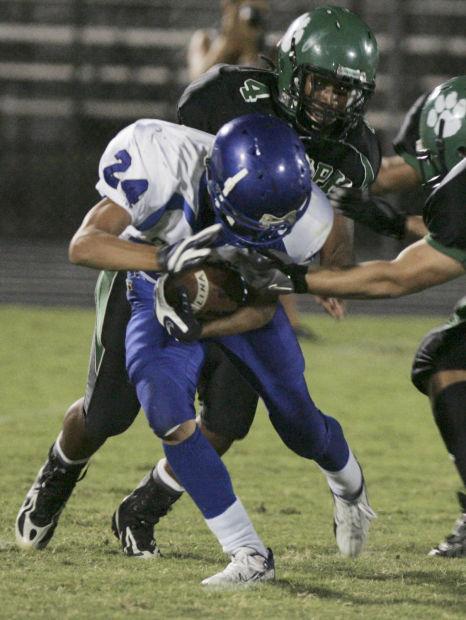 Eichberger rushed over 100 yards six times his senior season as the Gila region's Player of the Year in 2007. He finished with 774 yards and 8 touchdowns on 146 carries.
A six-time state champion on the track, Eichberger earned a scholarship to run at Arizona where he had a productive NCAA career, and emerged as a two-time All-American, Indoor in 2011, Outdoor in 2012, also earning All-Pac-10 honors in 2011.
8. Chuck Cole, WR/DB, 2002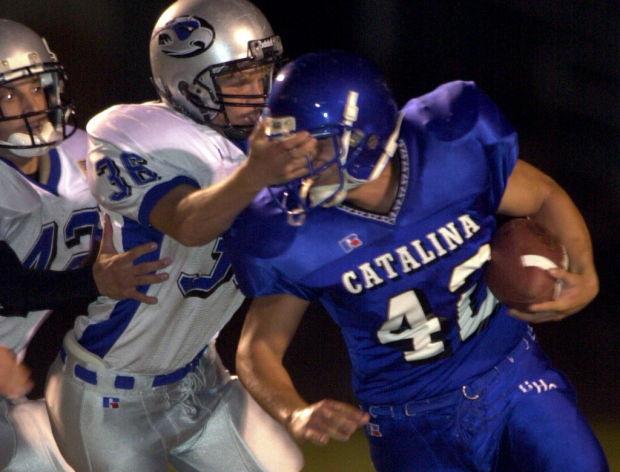 Cole was named first team 4A in 2002 after recording 36 tackles and eight interceptions as a senior. Also serving as punter and wide receiver, Cole was a main contributor in helping lead the Trojans to their first winning season (7-4) since 1989.
7. Ray Morales, RB, 2009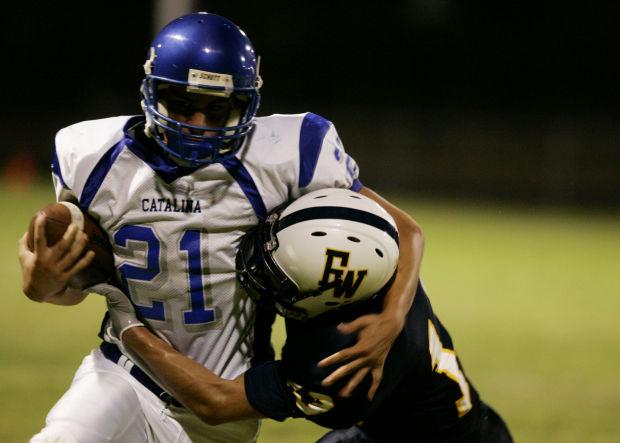 Morales ran for 1,320 yards and 17 touchdowns his senior season, leading the Trojans to their first ever playoff appearance in 2009. He also set the school's single-game rushing record with 312 yards against Rio Rico.
6. Pablo Henriquez, RB, 1998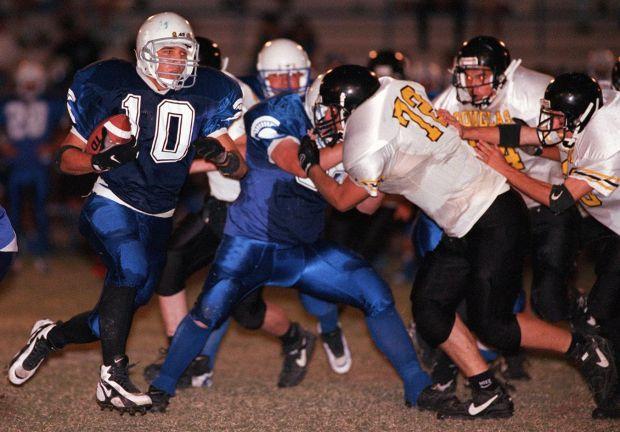 Henriquez averaged 122.8 yards per game, and led the city in rushing as a senior in 1998, setting Catalina's single-game and single-season rushing records, with marks of 240 and 1,228 yards respectively. Finishing the year with 17 touchdowns, Henriquez earned a scholarship to Arizona.
5. Phillip Pickett, RB/LB, 2002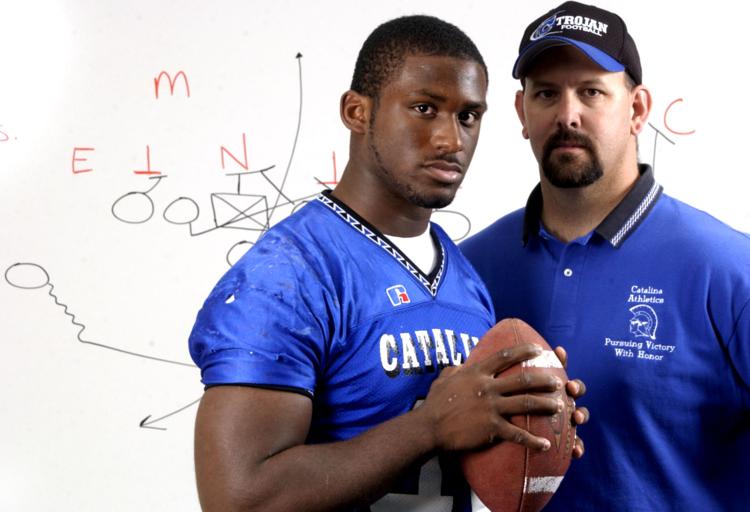 Pickett ran for 1740 yards and 17 touchdowns his senior year, breaking school records for rushing yards in a season and the single-game record, when he ran for 302 yards against Douglas. That same year, the 2002 Arizona Daily Star's Southern Arizona Player of the Year also recorded 71 tackles as a linebacker. 
4. Aaron Butler, WR, 2001
Butler was an All-State selection as a senior in 2001, returning six kickoffs for touchdowns. Butler was also lethal as a wide receiver with 520 yards and six touchdowns on 20 receptions. After two seasons at Pima, Butler accepted a scholarship to Arizona, redshirting in 2004, before taking on a reserve role as a wide out for the Wildcats in 2005.
3. Steve Budinger, LB/DL, 1976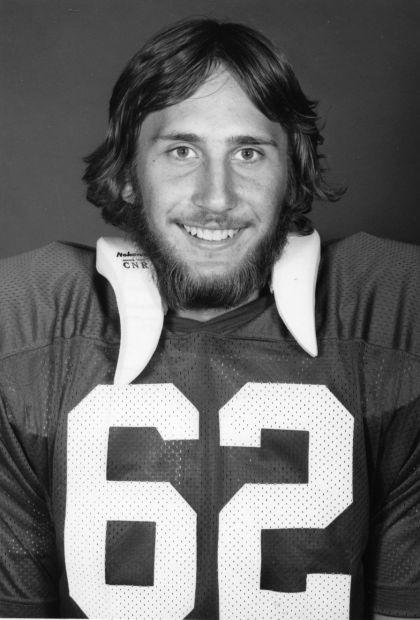 A Tucson standout in the mid-70s, Budinger accepted a scholarship to play at Stanford, where he lettered as a freshman. His sophomore year as a Cardinal, Budinger recorded 142 total tackles and five interceptions.
2. John Svob, QB, 1966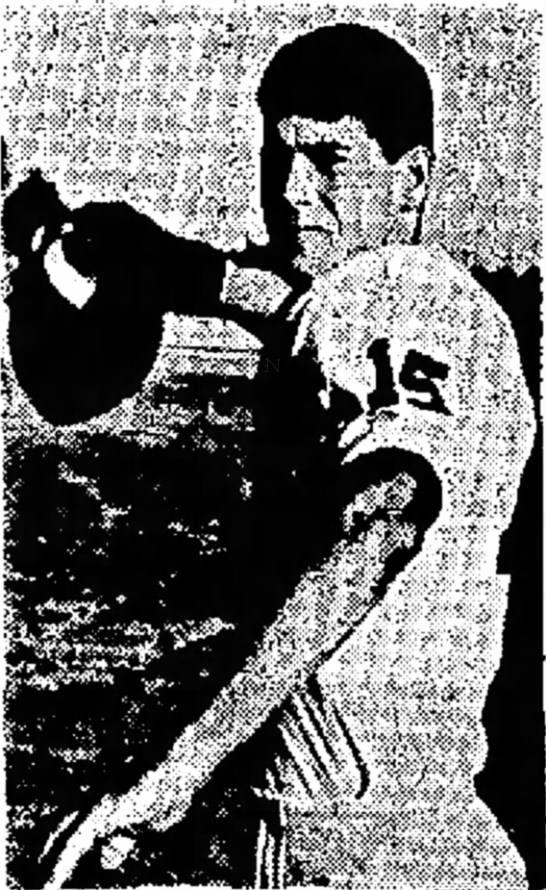 Svob was named to the All-Arizona first team as a senior in 1966 after setting two all-time city records with 14 touchdown passes and 1,426 yards of total offense. He could very well be considered Catalina's best quarterback in the school's early years but the Trojans also had Steve Carstens, who led the city in passing in 1973 and 1974.
1. Richard Griffith, TE/DL, 1987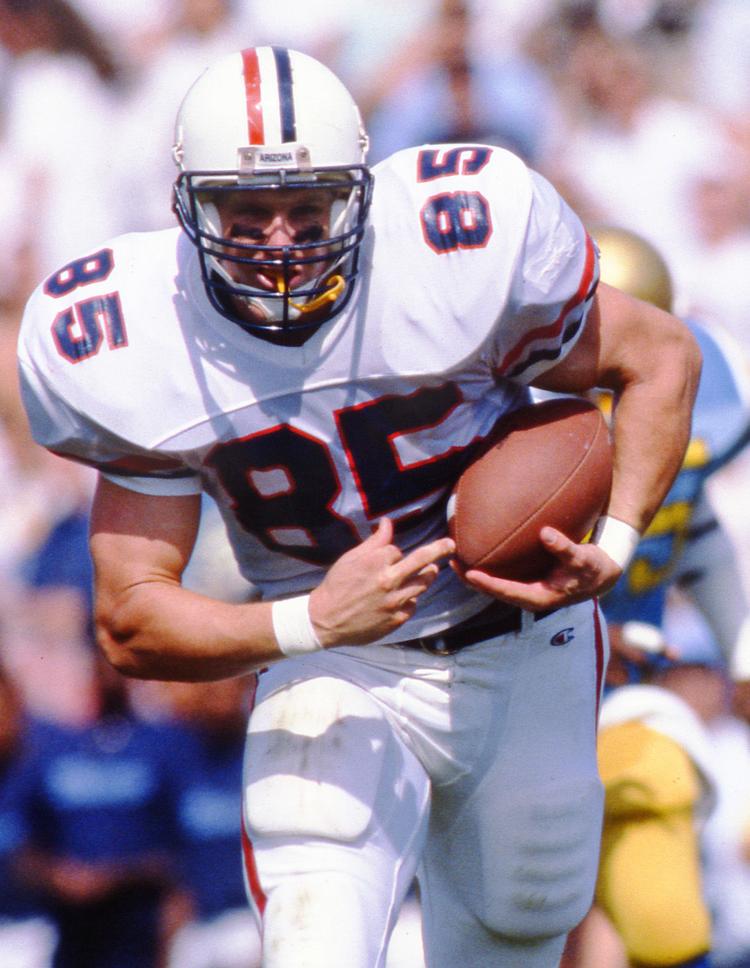 Griffith was named the Brian Murray Award winner in 1987, honored as Arizona's best high school lineman for his work as a defensive tackle, recording 109 tackles and 9 sacks his senior year.
On offense, the 6-foot-5-inch, 220-pound Griffith caught 25 passes for 255 yards and three touchdowns, earning second team 3A tight end honors in 1987, along with a scholarship to Arizona, where he was named a Sporting News freshman All-American in 1989.
Despite being used mainly as a blocker, Griffith caught 26 passes in 40 starts over four years at Arizona, earning Pac-10 honorable mention as a senior, eventually making his way to the NFL where he was selected by the New England Patriots in the fifth round of the 1993 NFL draft. Griffith spent five years with the Jacksonville Jaguars, starting a career high 15 games in 1995. He last played in 2000.