Collection: Cienega High School's top 10 football players of all time
The Star counts down the top 10 players in Cienega history. 
The Top Bobcats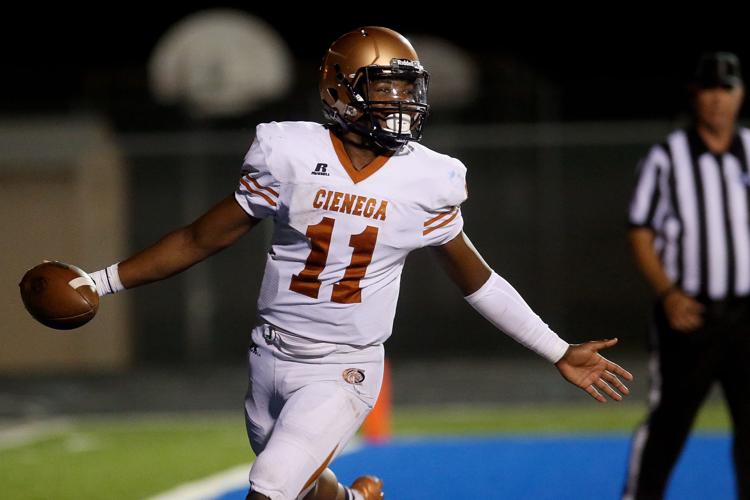 The high school football season is just around the corner and the Star is counting down the days with a top 10 all-time list for each program in Southern Arizona.
Amphitheater, Sierra Vista Buena, CDO, Catalina, Catalina Foothills and Cholla started off the countdown. Up next: the Cienega Bobcats.
10. Zach Davila, OL/DL, 2007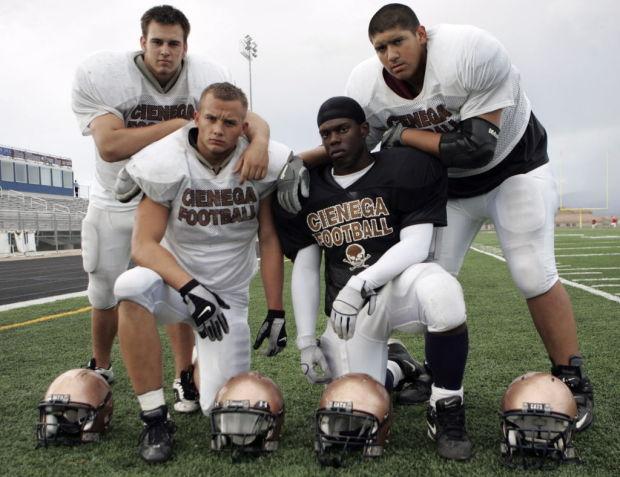 Davila, far right, was a three-year starter and one of the top linemen to come out of Cienega. He earned a football scholarship to Utah, but multiple knee injuries eventually put an untimely end to his career. Davila is now the head coach at Rio Rico. 
9. Manny Vera, RB/Returner, 2011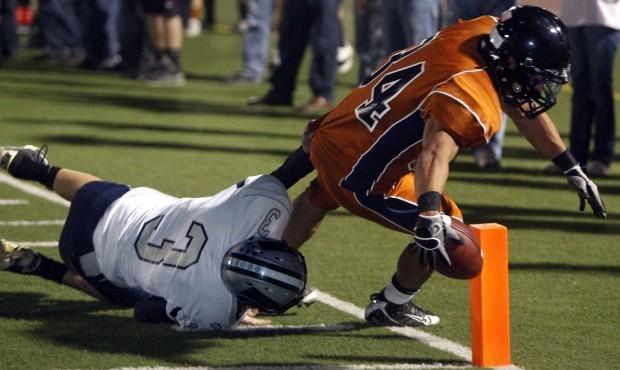 While Vera rushed for a single-game 5A state record 407 yards with Sunnyside as a junior, his biggest accomplishment came his senior year after he transferred to Cienega and helped lead the Bobcats to their first state championship appearance. He also set the single-season school records for rushing touchdowns (31) and yards (2,017).
8. Bryce Burnett, WR, 2006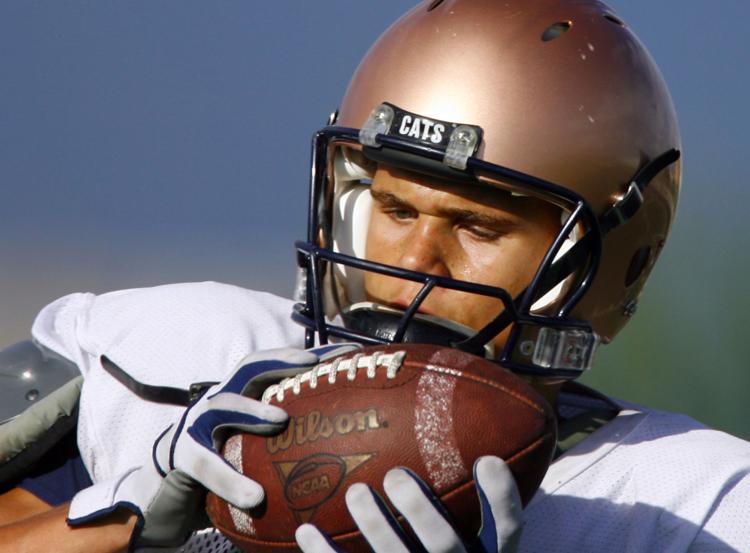 Burnett started two seasons at wide receiver and finished with a school-record 1,847 receiving yards. He had more than 100 yards in six games and caught 15 touchdowns. 
7. Jordan Mills, QB, 2010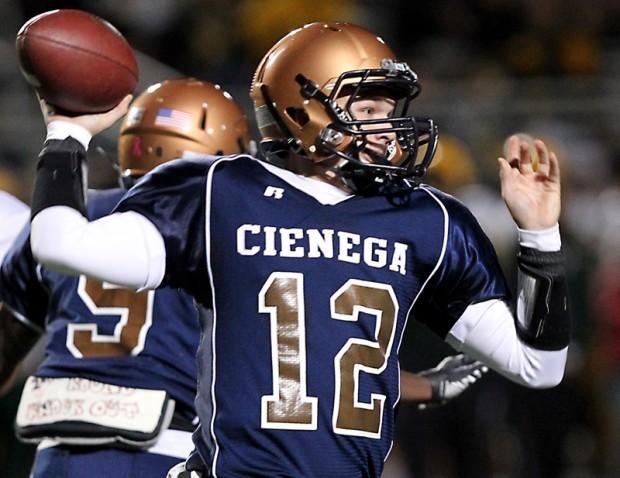 Alongside running back Willie Willis, Mills ran one of the most prolific offenses Southern Arizona has seen in the last 10 years. The two-year starter threw for 1,952 yards as a junior and school-record 2,474 yards as a senior. Mills holds the Bobcats' career records with 4,510 passing yards, 53 touchdown passes and 297 completions.
6. Willie Willis, RB, 2010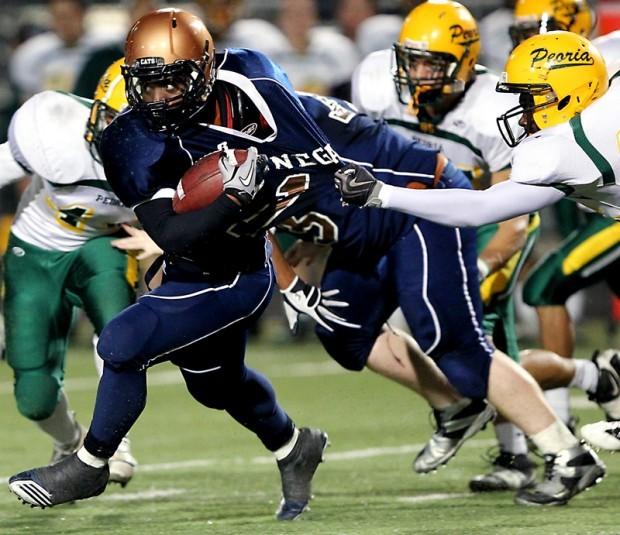 In two seasons with Cienega after transferring from Hawaii, Willis rushed for more than 3,000 yards and 49 total touchdowns. He was a first-team All-Southern Arizona selection twice and led his team to the state semifinals in 2009 and 2010.
5. Seth Mejias-Brean, QB, 2008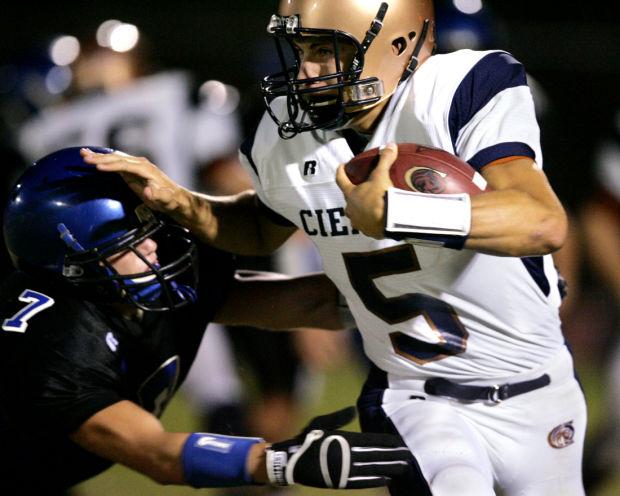 Before winning a national championship with the UA baseball team and being drafted by the Cincinnati Reds, Mejias-Brean set the bar high for future Cienega quarterbacks. As a senior, he accounted for 17 passing and 13 rushing touchdowns and a school-record 2,751 total yards to receive first-team All-Southern Arizona honors. The two-year starter holds the school's career record for total yards with 5,145.
4. Edgar Poe, WR, 2011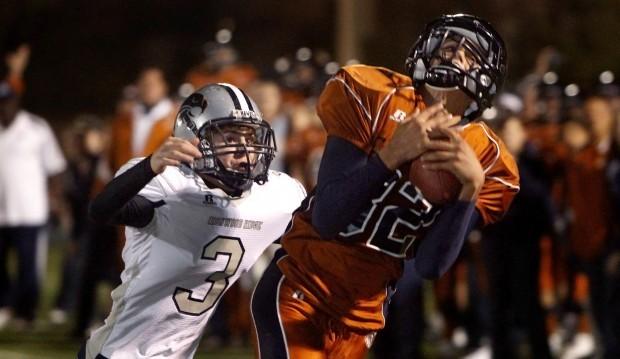 Poe, a two-year starter at Cienega who now plays for Army, was also a big factor in his school's trip to the state finals two years ago. He holds the school record for career touchdown catches with 22, with the most memorable one his 33-yard go-ahead score in final minutes the Division II state semifinals that season.
3. Jamarye Joiner, QB, 2017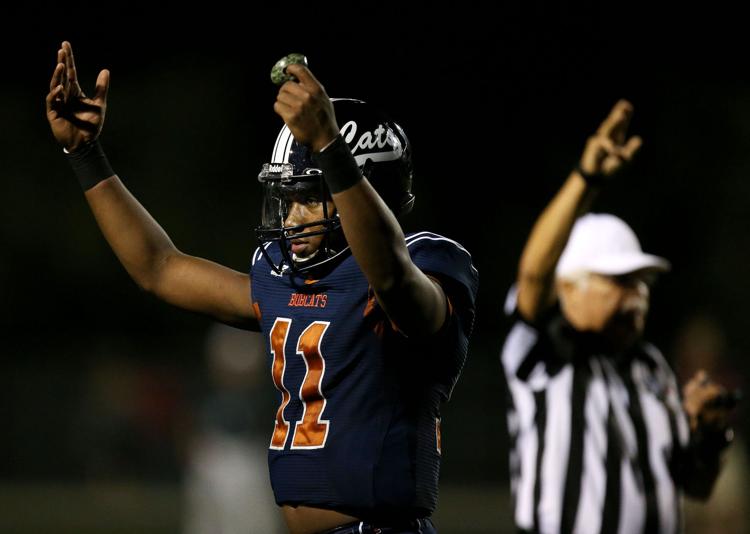 Jamarye Joiner is arguably the greatest quarterback in Cienega football history. After transferring from Salpointe Catholic, Joiner led the Bobcats to back-to-back final four appearances as the No. 1 seed in the 5A bracket. Mills was the only other quarterback to lead the Bobcats to two consecutive semfinals appearances. While Joiner established his presence in 2016, he did most of his damage as a senior. In 2017, Joiner threw for 2,196 yards and rushed for 1,399 yards. Not to mention he was responsible for 44 touchdowns with only seven interceptions. Now Joiner looks to compete for UA's starting quarterback role when Khalil Tate finishes his career in Tucson. 
2. Daniel Gonzales, RB/LB, 2011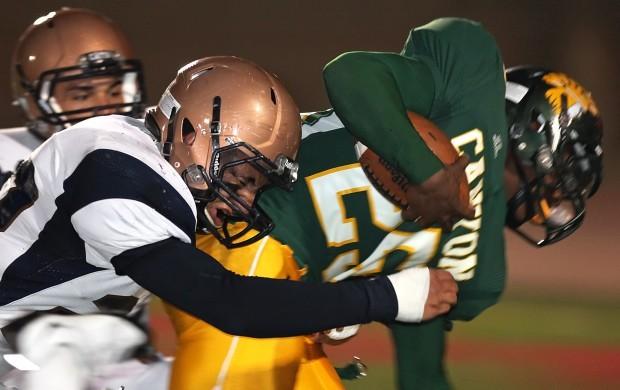 When Cienega coach Nemer Hassey mentions Gonzales, he notes that he thinks UA missed out on a gem of a player. Gonzales still holds the school records for career (252) and season (139) total tackles and as a senior in 2011, helped Cienega make its first state championship appearance. Gonzales went on to have a prosperous career at Navy, recording 175 tackles and was named the Midshipmen's defensive captain in 2016.
1. Brandon Lopez, RB/LB, 2003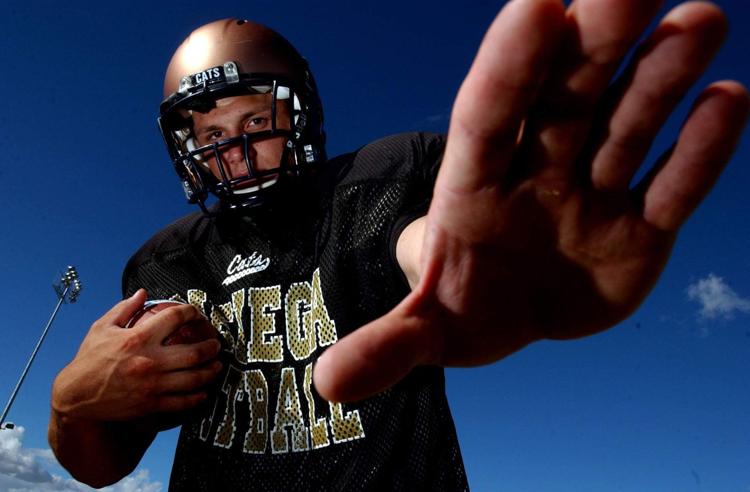 Lopez was a two-way starter at running back and linebacker and helped put Cienega on the map by rushing for 4,342 yards and scoring 55 touchdowns over three seasons. The 6-foot-1, 225-pound standout totaled 3,196 rushing yards and 42 scores in his final two seasons and still holds the school records for career rushing yards, carries, touchdowns and points. He received first-team All-State and All-Southern Arizona honors as a senior and went on to play for the UA.