Collection: Flowing Wells High School's top 10 football players of all time
A look at the best Caballeros in history. 
Top Cabs
The high school football season is just around the corner and the Star is counting down the days with a top 10 all-time list for each program in Southern Arizona.
Amphitheater, Sierra Vista Buena, CDO, Catalina, Catalina Foothills, Cholla, Cienega, Douglas, Desert View and Empire started off the countdown. Up next: the Flowing Wells Caballeros.
10. Rich Thomas, WR, 1973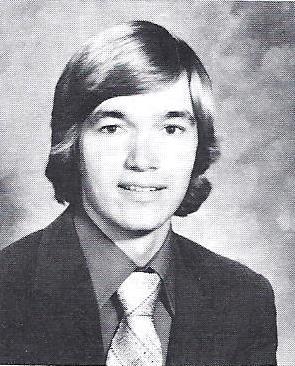 According to Bill Betterton of the Arizona Daily Star, the 6-foot Rich Thomas wasn't even considering football as a sophomore in 1971 until coach Larry Hart recruited him mid-season to come out and play. Thomas went on to be an All-State wide receiver in both seasons he started and was a crucial piece in the Caballeros back-to-back state runner-up teams in 1972 and 1973.
9. Jay Jenkins, ATH, 1992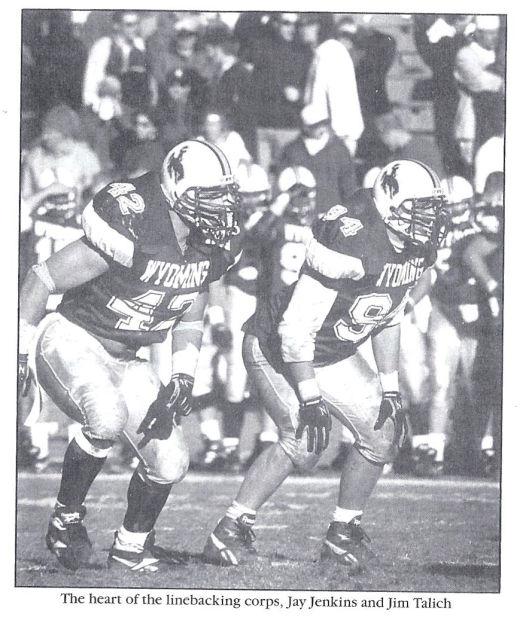 Jay Jenkins did just about everything for the Caballeros. The first team All-Arizona defensive back in 1992 was a four-year letterman as a linebacker, running back, wide receiver, returner and tight end in addition to his place in the defensive secondary. Jenkins' Flowing Wells team made the quarterfinals in 1992, and received a scholarship to play football at Wyoming. He was a four-year letterman for the Cowboys and was named defensive MVP in the 1996 WAC championship game against BYU.
8. Mike Effing, WR, 1982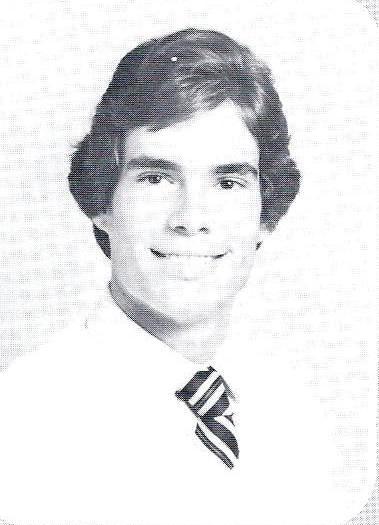 Wide receiver Mike Effing was Ken Leikem's favorite target in the early 1980s, racking up 2,613 career yards, the city mark for more than 15 years until Sahuaro's Calvin Dacus broke it in 1999. Effing was named All-Arizona as a senior in 1982 and All-State Division 2A as a junior and helped Flowing Wells go 11-1 and finish as the state runner-up in 1982.
7. Dionte Flores, RB/DB, 2015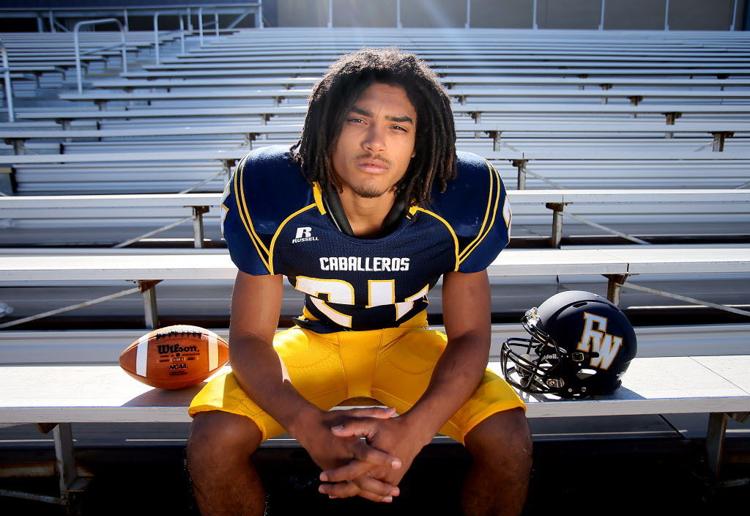 The 2015 Arizona Daily Star Football Player of the Year was Southern Arizona's top rusher with 2,062 yards and 29 touchdowns on 187 carries. 
He rushed for at least 150 yards in all but two games. Flores' best game was against Amphitheater where he rushed for a season-high 325 yards and four touchdowns. As a defensive back, he averaged just over 10 tackles per game and led the Caballeros to their first playoff appearance since 2001.
6. Ken Leikem, QB, 1982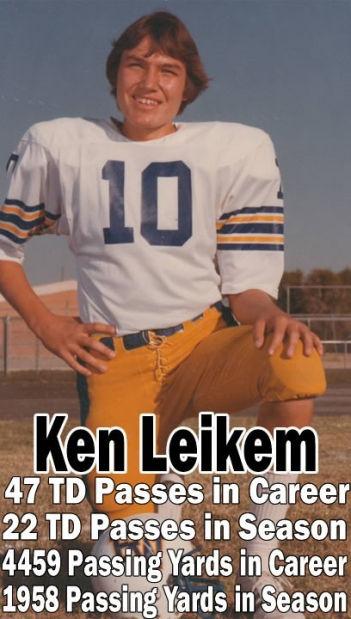 While Flowing Wells' glory days came in the early 1970s, quarterback Ken Leikem led the charge during the Caballeros second best era, starting in 1981. Leikem was a two-time first team All-State selection in 1981 and 1982 and had 47 touchdowns and 4,459 yards in his career. Leikem had season-highs of 22 passing touchdowns and 1,957 yards while leading Flowing Wells to the 2A state title game in 1982 but the Caballeros fell 10-7 to Flagstaff.
5. David Moore, DL, 1975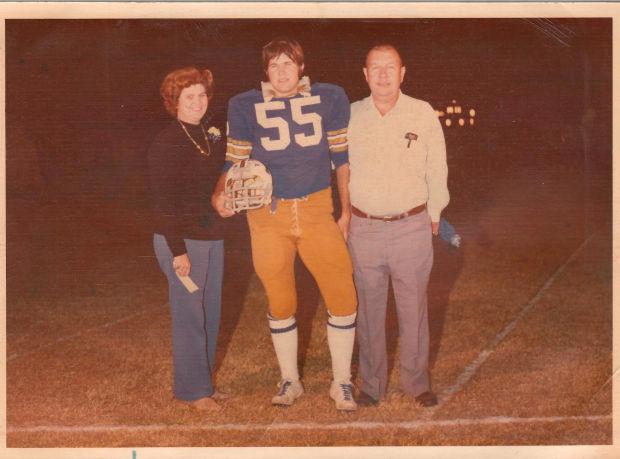 While John Bray was running rampant on offense, lineman David Moore was the anchor of the Caballeros' defense during their dominate run in the 1970s. Moore was a two-time All-State defender and the captain of the 1975 undefeated state championship team. Moore also played on the 1973 runner-up team and, according to the school, was selected for the Silhouette Award as the best defensive player in Arizona. After going to Western Community College, Moore later went on to play at the University of Arizona.
4. Jim Faulks, RB, 1958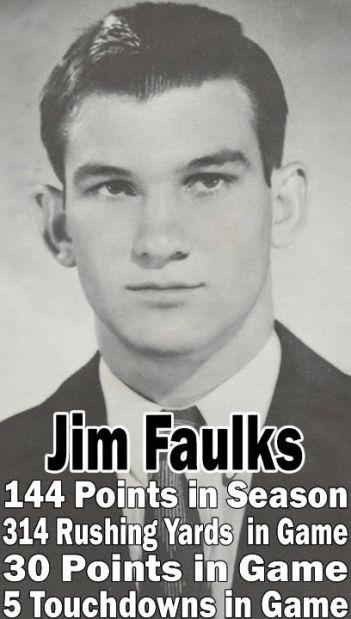 While Jim Faulks was arguably at better basketball than football, winning the 1959 state championship, the running back broke the city rushing record with 1,321 yards in 1958. Faulks, who earned All-State honorable mention, also had 144 points that year and his 314 yards in a single game also stood as a Tucson city record for more than 45 years. Faulks still holds three school rushing records and went on to start three years at the UA. He was the starting quarterback for the Wildcats in 1963.
3. Angel Corona, DB, 1985
The numbers say it all for defensive back Angel Corona. The Caballeros ball hawk finished his career with 27 interceptions spanning from 1983 to 1985. His career mark still stands today as the 4A record and it's better than both the 5A (Pueblo's Rudy Quihuis, 25) and 3A (Buckeye's Phillip Echeverria, 26) record. Corona was a first-team All-State selection as a senior with nine picks for 132 return yards.
2. John Bray, RB, 1975
For all of Flowing Wells' dominance in the early 1970s, the Caballeros only won one state championship. The school finally broke through in 1975 and much of the credit goes to All-State running back John Bray. In addition to the title, Bray also finished that season with 1,201 yards and 24 touchdowns, a Tucson prep record. Both the Arizona Daily Star and the Tucson Citizen named Bray the Arizona football player of the year.
1. Mark Jacobs, LB, 1973
An All-State athlete on the field and a Cum Laude honor roll student in the classroom, linebacker Mark Jacobs could do no wrong during his time at Flowing Wells. Jacobs was voted Lineman of the Year by the Tucson Press Box Association, named to Coach & Athlete Magazine's Top 100 All-American team, selected first team All-State in 1971 and 1972 and led Flowing Wells to back-to-back title games. During his three years at Flowing Wells, Jacobs made 199 unassisted tackles (462 assisted), including 78 unassisted tackles in 1972.
Jacobs went on to start three years at the UA and ranks eighth in career tackles with 383. The one black mark on Jacobs' resume was a game suspension in 1975 after he quit football for a day because of his newfound religious beliefs.