Collection: Ironwood Ridge High School's top 10 football players of all time
A look at the best Nighthawks in history. 
Top Nighthawks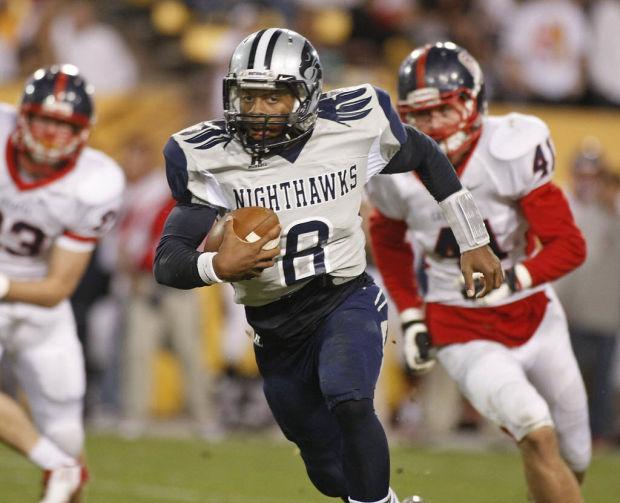 The high school football season is just around the corner and the Star is counting down the days with a top 10 all-time list for each program in Southern Arizona.
Amphitheater, Sierra Vista Buena, CDO, Catalina, Catalina Foothills, Cholla, Cienega, Douglas, Desert View, Empire and Flowing Wells  started off the countdown. Up next: the Ironwood Ridge Nighthawks.
10. Ray Cottman, TE/LB, 2008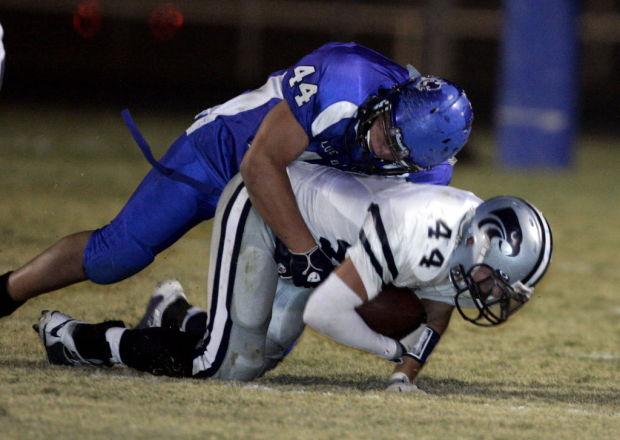 Cottman, who played alongside Jake Fischer, was a two-year starter and first-team All-Southern Arizona selection as a senior when he caught 19 passes for 353 yards and five touchdowns. He also led the team with 110 total tackles that year.
9. Trevor Wesley, WR/DB, 2010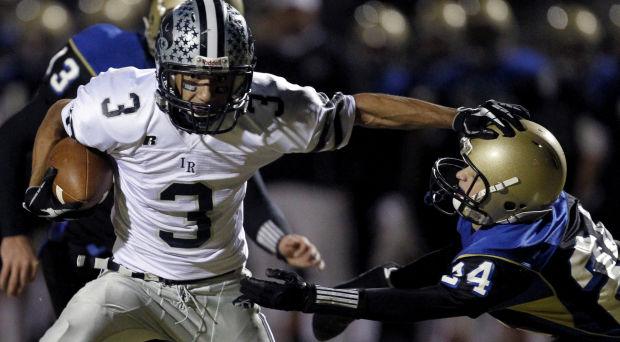 The speedy Wesley was a three-year starter and two-way player for Ironwood Ridge and was the top target in his time with the Nighthawks. As a senior, Wesley caught 72 passes for 1,157 yards and 16 touchdowns on his way to earning first-team All-Southern Arizona honors.
8. Nick Brahler, RB, 2017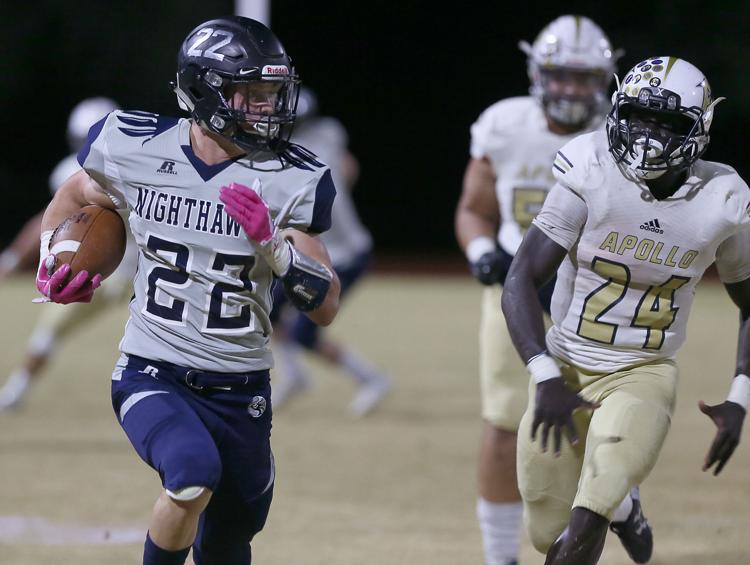 Brahler was a unit in Ironwood Ridge's backfield both as a junior and a senior. As a junior in 2016, Brahler was the only Nighthawk to rush for over 1,000 yards and also led the team in touchdowns. In Brahler's final season, he led the Nighthawks to an 8-4 record and rushed for 1,910 yards, which was No. 8 in the state and second in Southern Arizona, trailing Salpointe Catholic's Bijan Robinson. Brahler's career at IRHS might've been relatively quiet, but he will go down as one of the best Nighthawks to carry the rock.
6. Colin Gilbert, WR/DB, 2006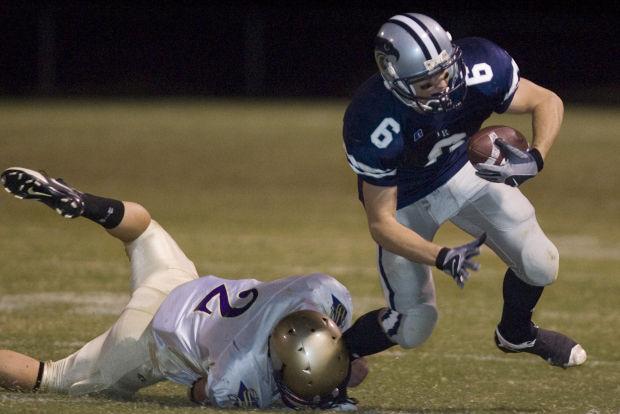 Former IRHS coach Gary Minor said the 6-foot-3 Gilbert is the best wide receiver in school history. The numbers speak for themselves in this case. Gilbert set the school record for receiving yards in a career with 1,959 and, as a senior, set the single-season record with 1,005 yards and 11 touchdowns to earn first-team All-Southern Arizona honors from the Star.
5. Tyler D'Amore, QB, 2010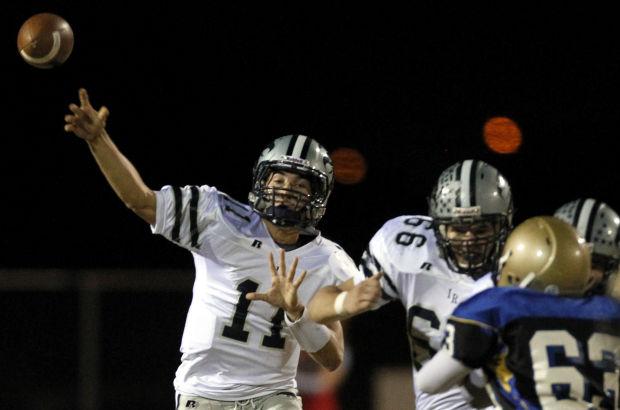 D'Amore led Ironwood Ridge to state playoffs all three years as a starter and made two trips to the state semifinals. D'Amore holds the school's single-game (330 yards) and season (2,842 yards) passing marks and posted 6,171 yards and 51 touchdowns for his career. He was a first-team All-Southern Arizona selection as a senior.
4. Daniel Borg, OL/DL, 2004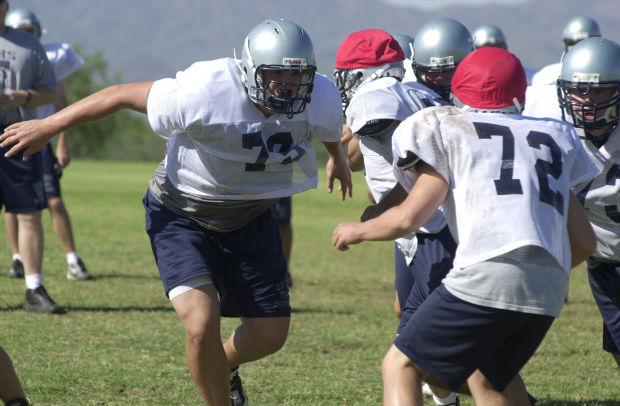 The 6-foot-5, 286-pound Borg is the top lineman to come out of I-Ridge. He was named the Arizona Gatorade Player of the Year as a senior, Army All-American game selection and received 18 scholarship offers from premier college football programs such as Oregon and Notre Dame. Borg ultimately accepted a scholarship to the UA where he eventually chose academics over football. He now works for Microsoft.
3. Tyler Williams, QB, 2012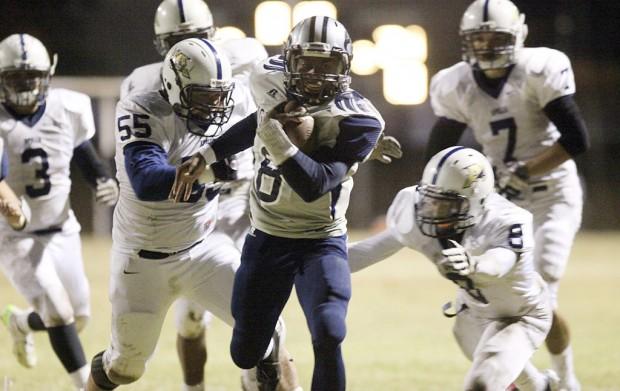 Williams couldn't have been a better fit for I-Ridge in 2012 as the Nighthawks went 13-1 and won the Division II state title, their first ever. Williams was named the Star's offensive player of the year after he rushed for 1,354 yards and passed for another 1,143 yards in his second year as the team's signal caller. He finished his stellar career with 57 total touchdowns and 4,481 combined passing and rushing yards.
2. Mitch Fischer, RB/DB, 2011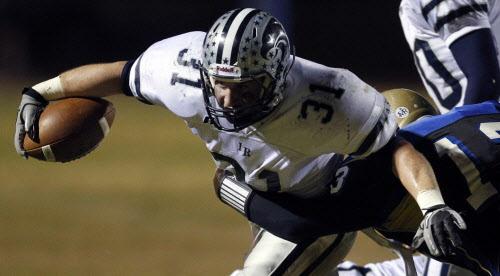 When his older brother Jake graduated, Fischer had a lot to live up to — and he did not disappoint. He'll be remembered more for what he did on offense, as he holds the school's career rushing record with 4,084 yards. He also set the single-season rushing mark as a senior with 2,143 yards on 249 carries while leading I-Ridge to the Division II state semifinals. He was named the Star's offensive player of the year.
1. Jake Fischer, RB/LB, 2008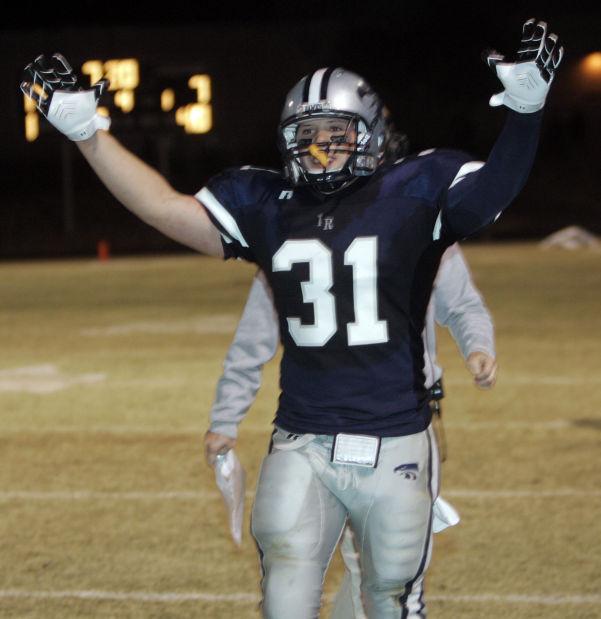 Fischer didn't waste any time in helping turn Ironwood Ridge into a football powerhouse. He was a four-year varsity starter and a three-time first-team All-Southern Arizona linebacker before he went on to his current gig as starting linebacker at the UA.
Although he is best remembered for his defensive work after setting the Nighthawks' single-season and career records for tackles with 133 and 464, respectively, Fischer's first start came at running back in the first game of his freshman year, a 51-7 win over Flowing Wells. He rushed 16 times for 87 yards, including a 25-yard touchdown, and caught three passes for 16 yards. He started at linebacker two games later and held on to that role for the rest of his career. He starting at running back his junior and senior years as well.