Collection: Marana High School's top 10 football players of all time
A look at the best players in Marana history. 
Top Tigers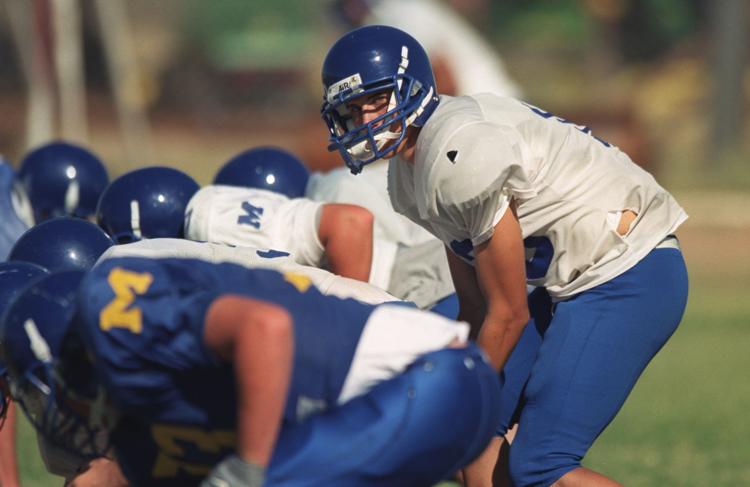 The high school football season is just around the corner and the Star is counting down the days with a top 10 all-time list for each program in Southern Arizona.
Amphitheater, Sierra Vista Buena, CDO, Catalina, Catalina Foothills, Cholla, Cienega, Douglas, Desert View, Empire, Flowing Wells and Ironwood Ridge Nighthawks started off the countdown. Up next: Marana Tigers. 
10. Jerry Robinson, QB, 1965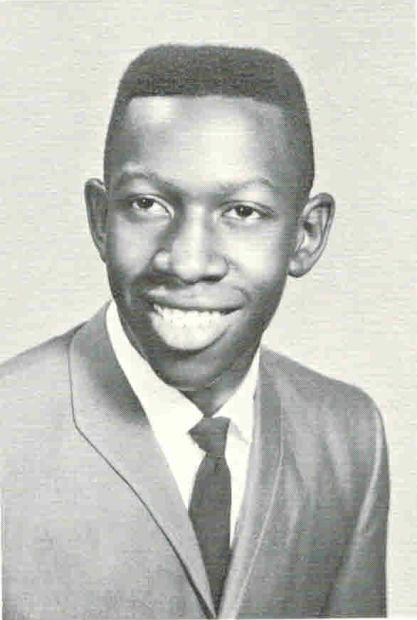 Paul Robinson's youngest brother Jerry never reached the same heights as Paul during his football career, but Jerry was dominant in his own right, leading the state in rushing as a quarterback in 1965. He went on to become an All-American at Cal Western University at Point Loma.
9. Ken Sherman, TE/DT, 1968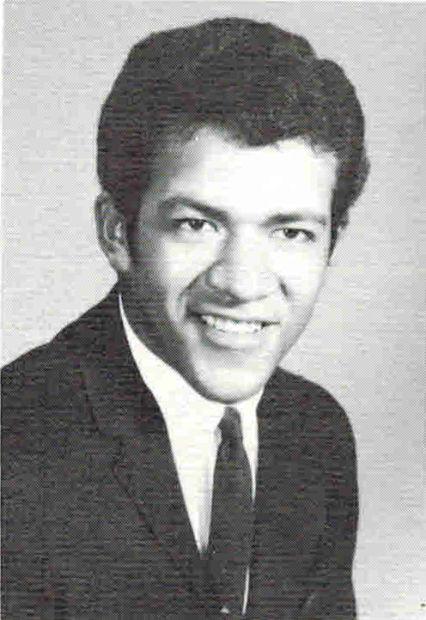 During Marana's back-to-back state championships in 1967 and 1968 (compiling a perfect 21-0-1 record), Sherman was first team All-State on both offense and defense as a senior. He was also an All-State selection as a tight end in 1967.
8. Frank Ard, FB, 1966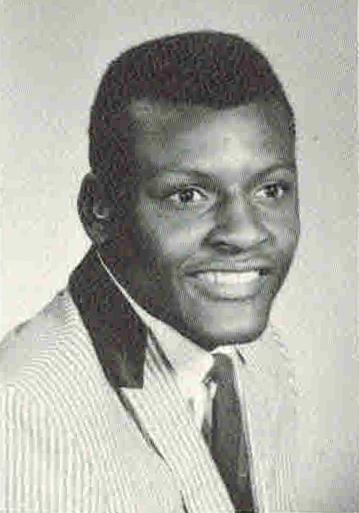 While the Vietnam War cut Frank Ard's post-prep career short, the 1965 All-State fullback was a touchdown machine at Marana. Ard still holds the Tigers' all-time touchdown record.
7. Scotty Coxon, QB, 2001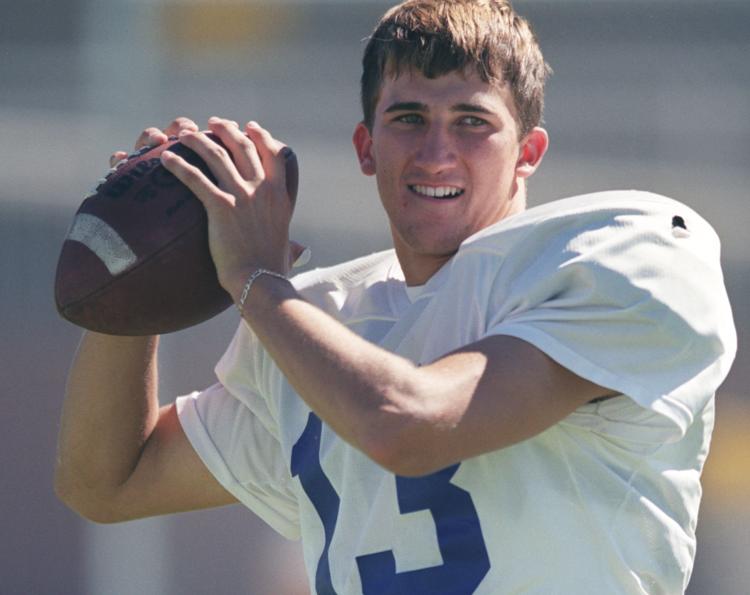 Injuries forced a freshman Coxon to start at quarterback during Marana's first round playoff game against Glendale Apollo. The game didn't go well — Marana lost 28-0 — but it marked the start of the career for the Tigers' best passer in school history. Coxon combined for 3,301 yards his junior and senior season and led the city in yards and touchdowns (16) during the 2001 regular season. He finished his career with the several Marana's passing records.
6. Lacey Colter, FB, 1964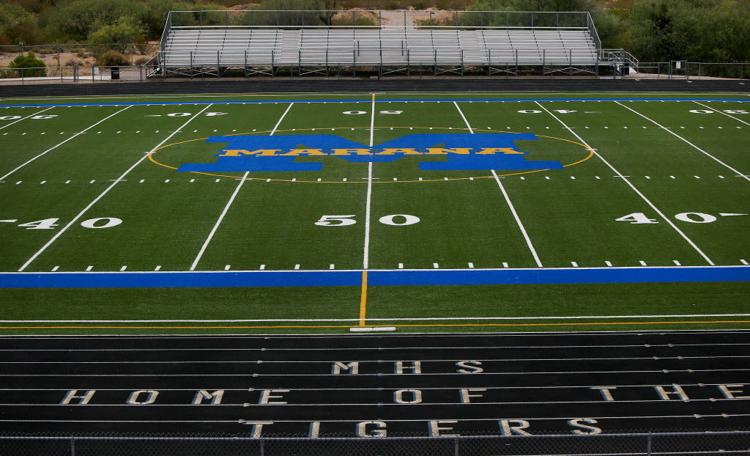 Fullback Colter, a first team All-State selection in 1964, helped the Tigers to their first state championship after a perfect 11-0 season. Colter went on to play in the North/South All-Star game, the first from Marana to do so, and went on to play four years at NAU.
5. Clay Hardt, RB/S, 1998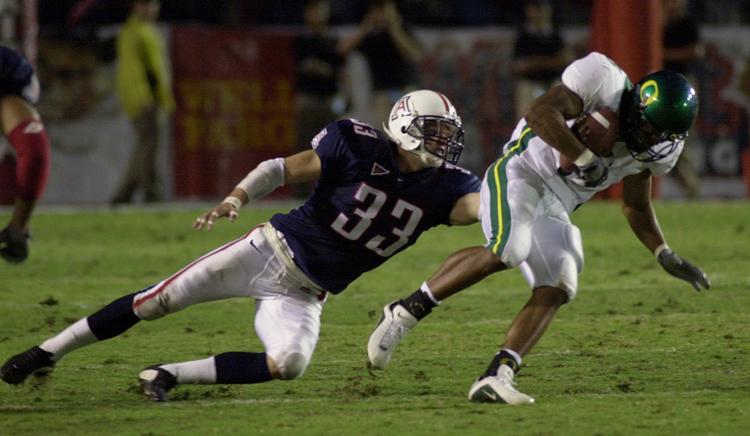 The hard-hitting Hardt, who earned the nickname "Killer" during his high school days after attending a football camp at Cal, was an all-purpose athlete for the Tigers. He finished fourth in the city in rushing with 1,001 yards (6.4 yards per carry) and was an All-4A selection in 1998. The 6-foot-1, 170-pound Hardt also played safety and quarterback at Marana and went on to be a four-year letterman at the UA. As a senior for the Wildcats, Hardt led the team in solo tackles and finished with 87 total tackles.
4. Cleveland Colter, ATH, 1968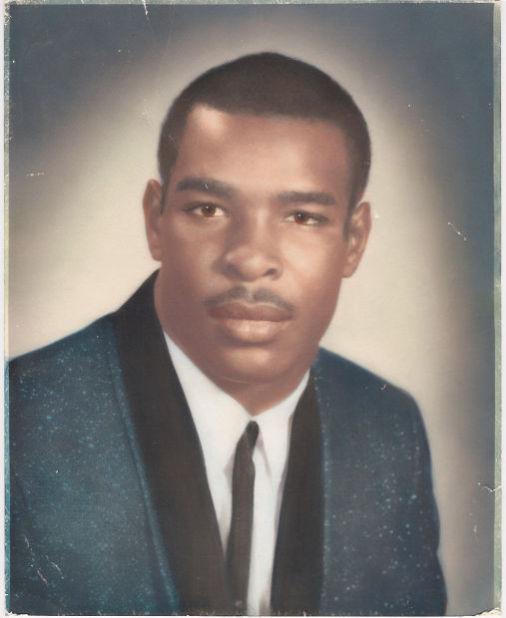 Colter dominated on both sides of the ball during his days with the Tigers. He was the captain of the All-State defense as a linebacker in 1968 and was also a first team All-State halfback that year. Colter won four state championships as a senior — football, basketball, baseball and track— and was also an All-State fullback on Marana's 1967 championship football team. One son, Cleveland "Cadillac" Colter III, was an All-American at USC and another, Spencer Colter, won a national championship with Colorado in 1990. His grandson, Kain, was the starting quarterback at Northwestern.
3. Arthur "Sonny" Campbell, G, 1965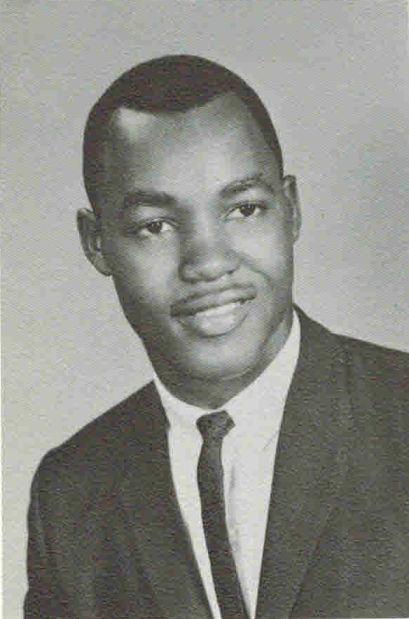 Campbell, a 1965 All-State selection, went to NAU to continue playing on the offensive line. Campbell was so quick that the coaches decided to turn the career-long guard into a running back. The move worked, as Campbell went on to play for the Atlanta Falcons in 1970, compiling 327 yards on offense and scoring two touchdowns during his two-year stint in the NFL.
2. LeRoy Peoples, RB, 1964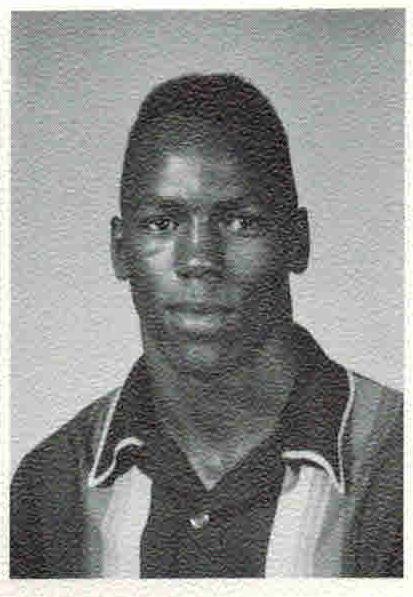 While Paul Robinson's professional career made him Marana's top player, Peoples might have been the Tigers' best runner. The two-time All-State back started all four years and his touchdown run in the state championship game clinched Marana's first title. His post-prep career was cut short, though, by two tours in Vietnam.
1. Paul Robinson, RB, 1962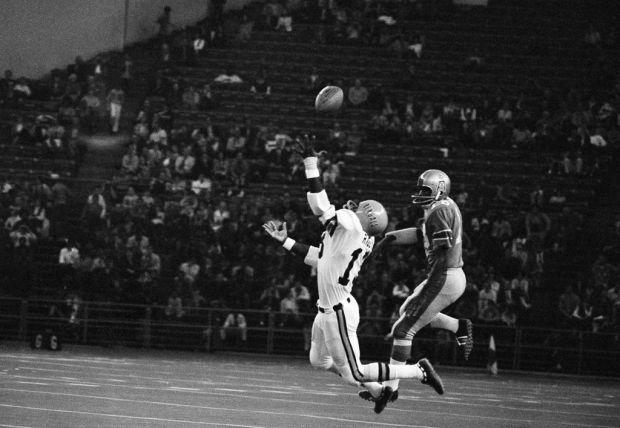 Robinson went to the UA for track, not football, after leaving Eastern Arizona Junior College. But, when his track scholarship ended, Robinson turned to football out of necessity and the decision resulted in national fame. After Robinson completed his lone season at the UA, finishing as the Wildcats' No. 2 back in 1967, the Cincinnati Bengals surprisingly drafted him in the third round. The young back repaid their faith, becoming the 1968 AFL Rookie of the Year and finishing second in MVP voting after breaking the 1,000-yard mark. While Robinson never reached the same level during his professional career, he finished his seven-year AFL/NFL career with 3,559 yards of total offense.