Collection: Nogales High School's top 10 football players of all time
A look at the top Apache football players of all time. 
Top Apaches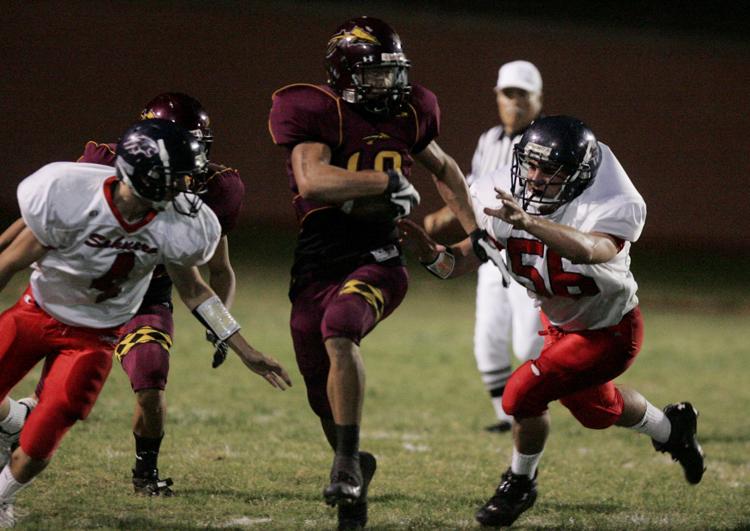 The high school football season is just around the corner and the Star is counting down the days with a top 10 all-time list for each program in Southern Arizona.
Amphitheater, Sierra Vista Buena, CDO, Catalina, Catalina Foothills, Cholla, Cienega, Douglas, Desert View, Empire and Flowing Wells, Ironwood Ridge, Marana and Mountain View started off the countdown. Up next: Nogales Apaches. 
10. Andy Garcia, 2008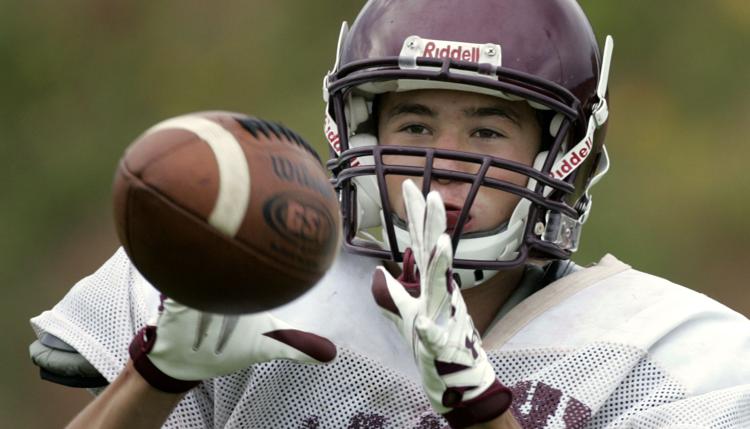 Garcia was named second team All-Southern Arizona by the Arizona Daily Star after posting a 9.1 yards per carry average to go along with 25 touchdowns as a senior 2009. Making the switch from wide receiver to running back before the start of his junior year, Garcia rushed for 1,600 yards and 21 scores in 2008. After a productive sophomore season at Pima College with 484 yards and seven touchdowns in 2010, Garcia walked on at Arizona State as a safety, where he played special teams in 2012.
9. Ben Coronado, TE, 1992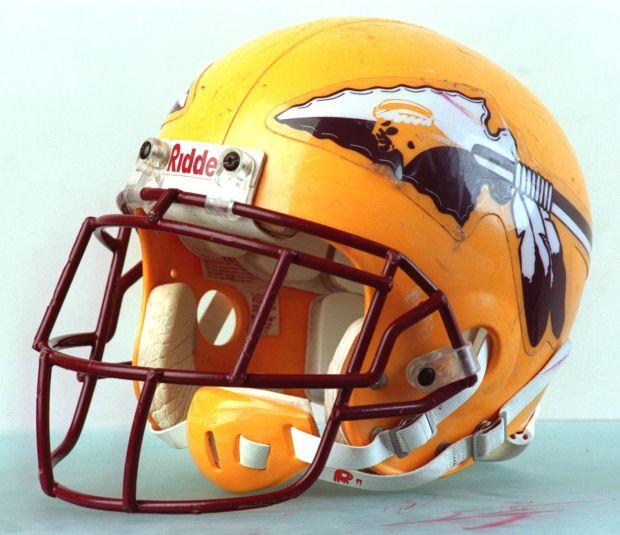 A three-year starter at tight end for the Apaches, Coronado earned All-State, and All-4A honors in 1992 after leading the division in catches with 47 for 840 yards. Named to Blue Chip Magazine's West top 20 after recording 27 grabs for 528 yards as a junior, Coronado chose West Point, N.Y. over playing at Arizona.
8. Ruger Fontes, QB, 1997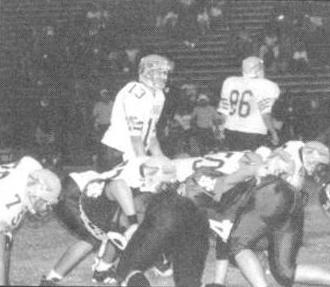 Along with leading the Apaches to their best record (10-2) in program history in 1997, Fontes set the school's single-season passing record, finishing second in the state with 2,709 yards, to go along with 27 touchdowns. His top target, All-State honorable mention, Gilbert Tovar, recorded 15 touchdowns and 1,426 yards. Fontes spent two years at ASU before transferring to Eastern Arizona in 2000.
7. Frank Morales, OL, 1951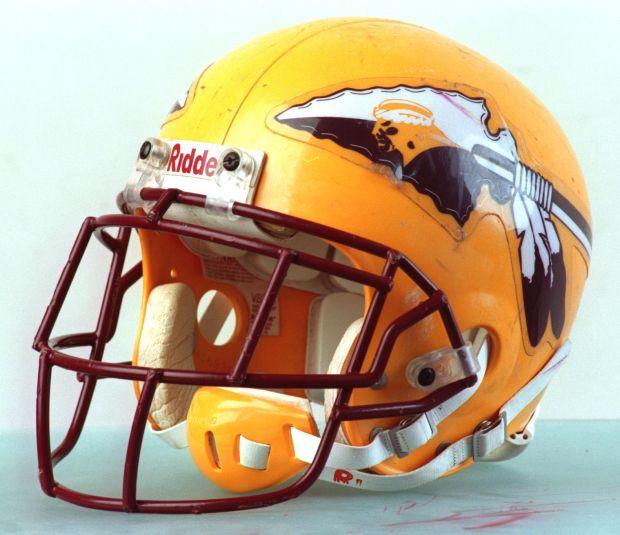 Second team All-State Class B in 1951, Morales went on to NAU where he lettered from 1953-1958.
6. Mario Rodriguez, DL, 1989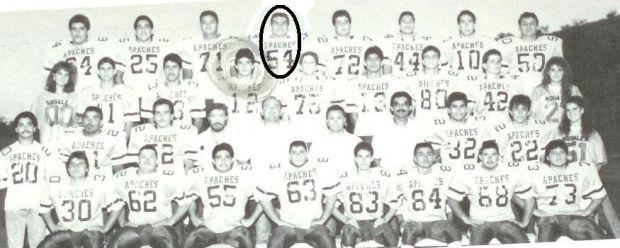 A two-time second team All-4A and All-AAA-I selection in 1988 and 1989, Rodriguez also earned first-team 4A All-Southern Arizona honors in back-to-back seasons before starting two-years at Mesa Community College, where he earned all-conference recognition. Despite being a 5-foot-10, 235-pound defensive lineman, Rodriguez walked on at Arizona in 1992, earning a spot in the rotation and lettering as part of the 'Desert Swarm' defense in 1993 and 1994.
5. Joe Escalada, OL, 1962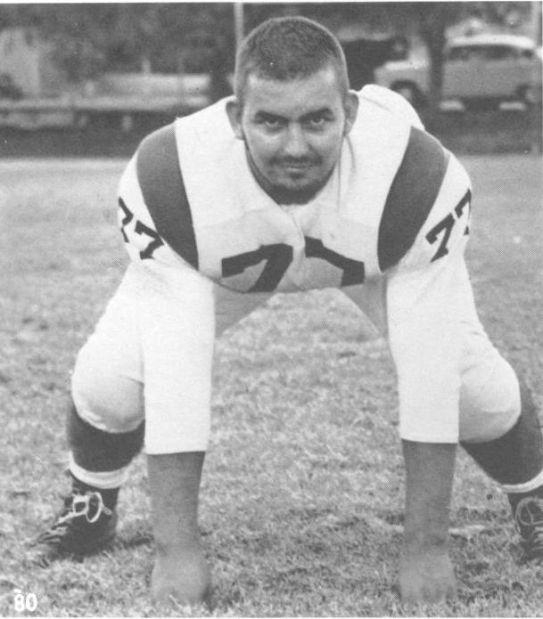 Escalada was named All-State Class A in 1961 and 1962, before heading to the UA where he lettered from 1964-1966.
4. Robert Bonillas, TE/DB, 1993
Bonillas was named the Southern Arizona Player of the Year by the Arizona Daily Star in 1993 as a do-it-all player. Bonillas led the region in rushing with 1,203 yards and was named first-team 4A All-Southern Arizona as a junior in 1992 after hauling in 33 catches for 590 yards, despite playing in just seven games. Bonillas took his talents to the UA, starting as a tight end, and finished as an outside linebacker, where he lettered all four years, and played mostly on the special teams unit. 
3. James Macris, RB, 1939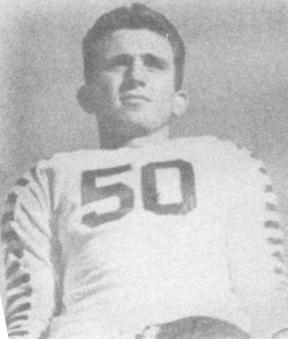 Known as the 'Gallopin Greek', Macris converted to running back his senior year after two years as an offensive lineman, earning All-State honorable mention in 1939. He was dubbed one of the hardest hitting backs in Nogales history at the time, and the most versatile, paving the way for standouts to come, including Hop Bachelier and Arnold Salazar.
2. Alex Amado, OL, 1956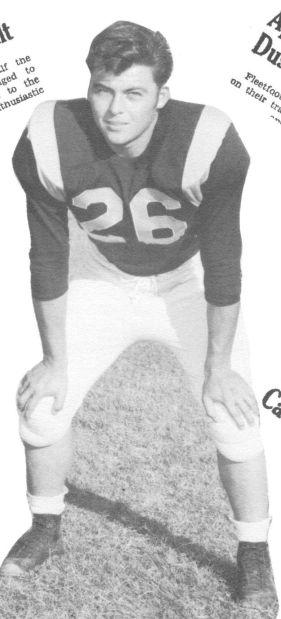 A two-time All-State Class A honoree as a offensive lineman in 1955 and 1956, Amado lettered at Northern Arizona University in 1959 and 1960.
1. Danny Villa, OL, 1982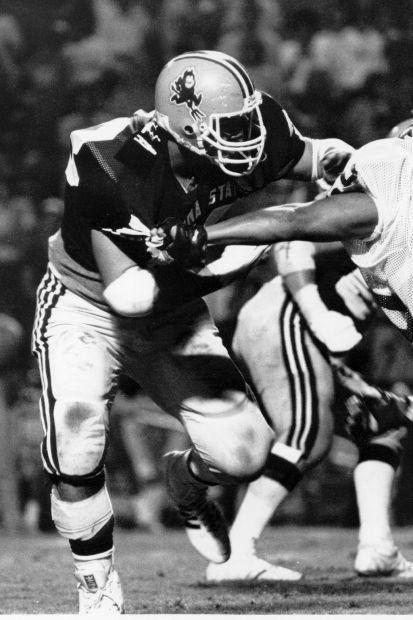 Coming out of high school in 1982, Villa had one of the toughest decisions any college-bound Arizona athlete must face. The UA or ASU? In the end, the 6-foot 5, 245-pound offensive lineman chose Arizona State and the rest was history.
Villa would go down as the most decorated Sun Devil lineman of all time, finishing his career as a consensus All-American, Outland Trophy finalist, Morris Trophy winner, unanimous All-Pac-10 first-team selection and 1987 Rose Bowl Champion among other colligate accomplishments.
Drafted by the New England Patriots in the fifth round of the 1987 NFL draft, Villa went on to play 12 seasons in the NFL, and appeared in 157 games for the Phoenix Cardinals, Kansas City Chiefs and Carolina Panthers. However, in 2009, Villa pleaded guilty in court to three counts of rape and two counts of enticing a child and was sentenced to two years in prison and seven years of probation.