Collection: Palo Verde High School's top 10 football players of all time
A look at the best Palo Verde football players in school history. 
Top Titans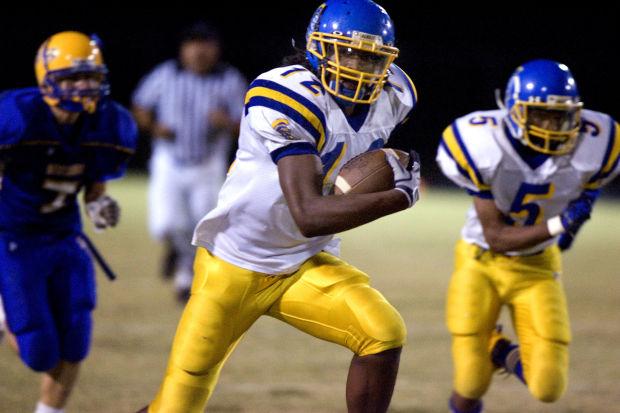 The high school football season is just around the corner and the Star is counting down the days with a top 10 all-time list for each program in Southern Arizona.
Amphitheater, Sierra Vista Buena, CDO, Catalina, Catalina Foothills, Cholla, Cienega, Douglas, Desert View, Empire and Flowing Wells, Ironwood Ridge, Marana and Mountain View and Nogales started off the countdown. Up next: Palo Verde
10. Bill Zivic, K, 1977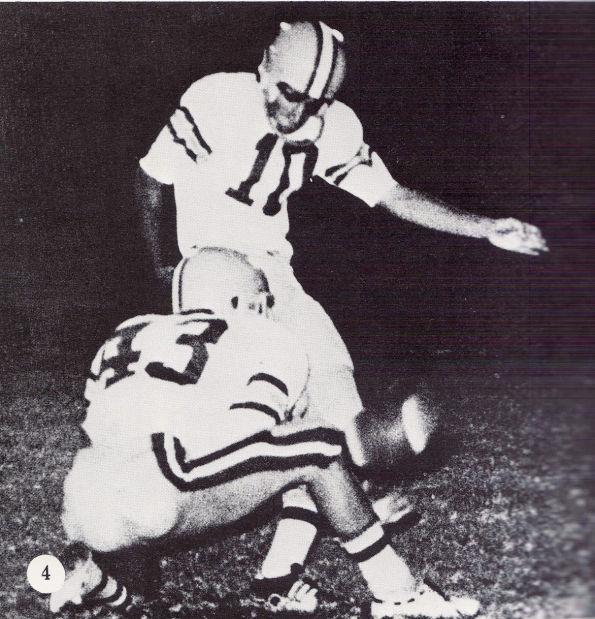 Both Bill and his younger brother John Zivic excelled at placekicking during their days at Palo Verde. But, while John made more in bulk (13 career field goals), Bill had the big leg. As a senior in 1977, Bill hit a 57-yard field goal against Sunnyside and also made 55-yard field goal as a junior and a 51-yarder against Santa Rita. Bill went on to become the primary place kicker at the UA for two seasons, making 28-of-28 extra points in 1979 and hitting 17 of his 36 career field goal attempts.
9. Collin Murphy, ATH, 2004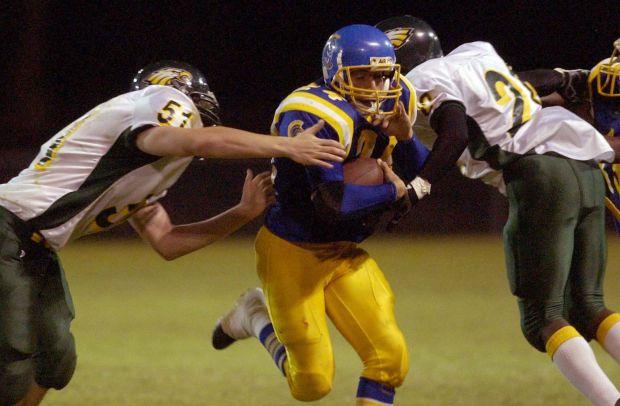 Murphy, a multi-purpose back, was all over the field in his three seasons of playing varsity for the Titans. Murphy made Second-Team All-Southern Arizona as a running back in 2004, Second-Team All-Star as a punter in 2003 and Second-Team 4A-Sonoran Region as a return specialist in 2002. Murphy rushed for 1,168 yards and scored 17 touchdowns as a senior, and his 29 career touchdowns and 262 career points rank second in Palo Verde history. Murphy also kicked a 50-yard field goal and had three interceptions in a single game — he did just about everything on the football field.
8. Harry Lodge, RB/DB, 1967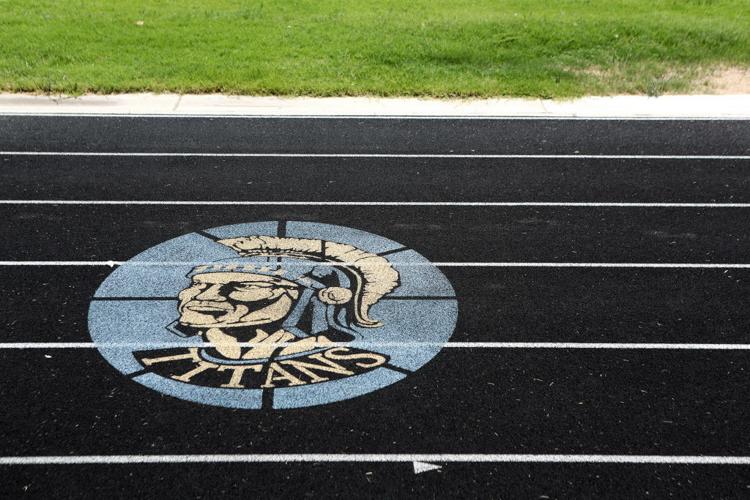 Lodge was the first Titan to earn an All-State selection, making the Tucson Citizen's first team as a defensive back in 1967. Lodge was also an All-City selection as a defensive back and an honorable mention choice as a running back. He led Palo Verde to its second winning season (6-3) in the school's six-year history and the Titans had the second best pass defense in the city in 1967.
7. Paul Swank, OG, 1973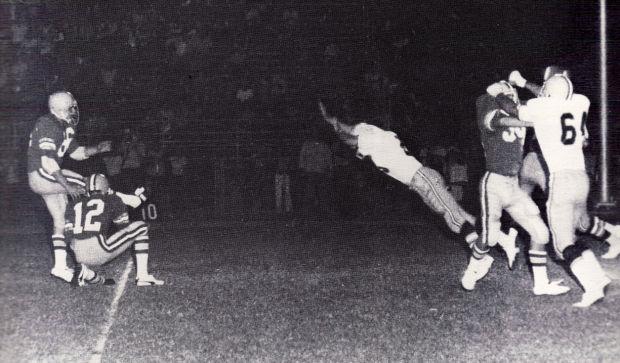 The multi-talented Swank , left in photo, contributed on all three phases of the Titans' undefeated 1973 state championship team. The 200-pound right guard was an All-State and All-City first-team selection on the offensive line and is tied with Collin Murphy for the most extra points (34) in a season at Palo Verde. Swank was also a linebacker playing along fellow All-State selection Joe Cox (DB) for the stout Palo Verde defense that allowed 92 points the entire season.
6. Brandon Johnson, DL, 2005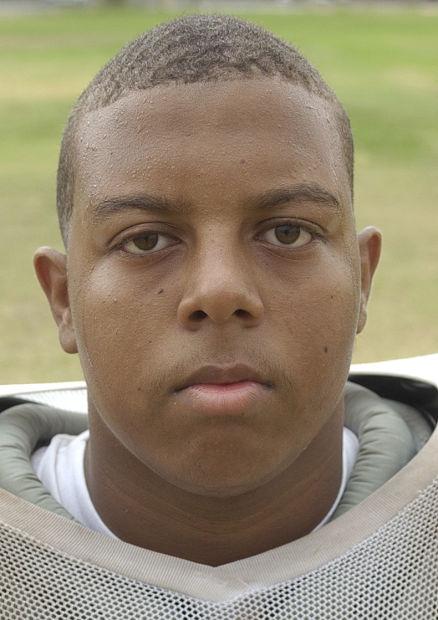 Johnson dominated both sides of the line, receiving First-Team All-Arizona honors as an offensive tackle and First-Team All-Southern Arizona honors as a defensive lineman in 2005. During the Titans' state championship run, the team averaged 229.4 yards per game and proved its ground dominance during its 15-7 win against Cottonwood Mingus in the state title game. After a 92-yard kick return by Mingus, which made it a one score game, Palo Verde went on a 19 play, 11:49 minute drive (featuring 18 rushes) that destroyed momentum.
5. Robert Fowler, RB, 1973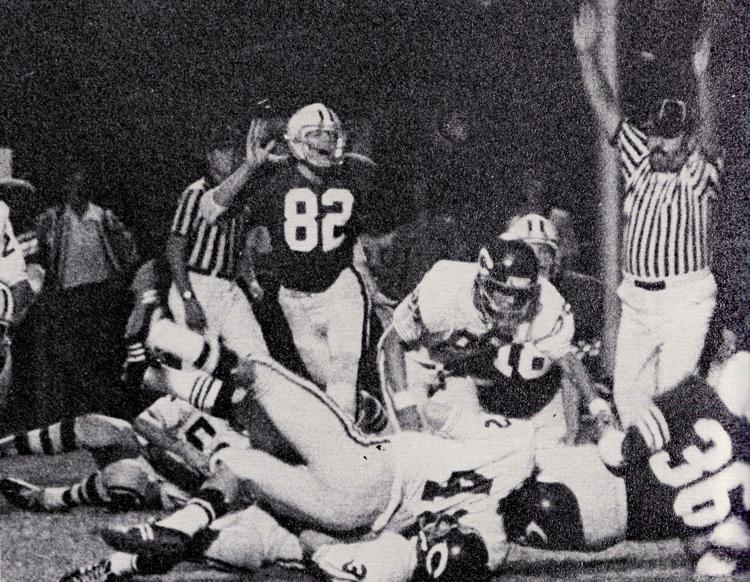 Fowler was the heart of Palo Verde's offense as a running back during its undefeated championship run in 1973. Fowler finished second in the city in rushing during the regular season, despite being hampered by injuries. But, the eventual state title game gave the 180-pound back 1,115 yards on the year for the rushing title and earned him a first-team All-State honor to go along with the AAA championship. Fowler had 21 carries for 81 yards and a score in the Titans' 22-20 victory over Camelback.
4. Jim Arneson, OL, 1968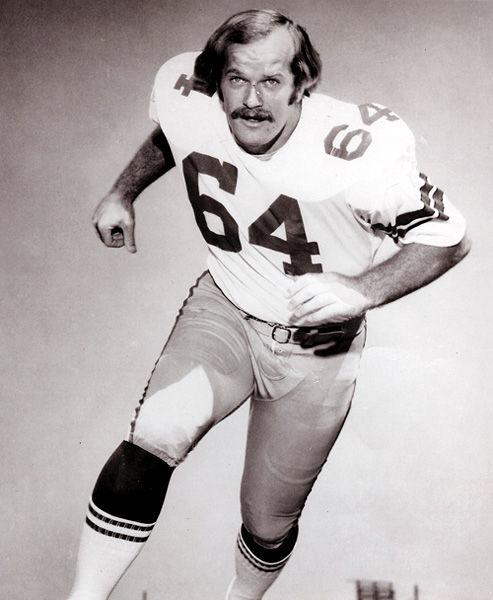 The middle Arneson brother, Jim, never got the same publicity as Mark, and his position as a lineman didn't help, but he too had a successful career at all three levels. Jim was an honorable mention All-City player in 1968 and followed Mark's trail to the UA. Jim was first team All-WAC in 1972 for the Wildcats and went on to be drafted in the 12th-round by the Dallas Cowboys. The 6-foot-3, 238-pound guard played three seasons in the NFL, appearing in 33 games for the Dallas Cowboys and Washington Redskins.
3. Bill Baechler, QB, 1971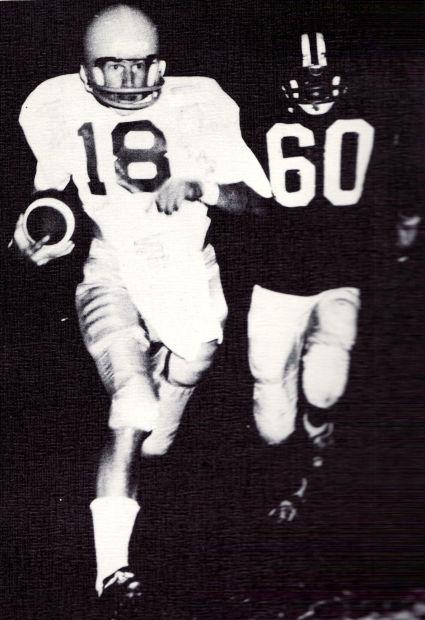 By the time Baechler left Palo Verde in 1972, the All-City second-team selection held all of the Titans' major passing records. Baechler had 1,387 career passing yards until and he broke the season-high records of 11 touchdowns and 820 yards in 1971. Baechler, a 6-foot-1, 181-pound athlete, was named Back of the Year by the Tucson Press Box Association and went on to play three seasons at the UA.
2. Adam Hall, ATH, 2008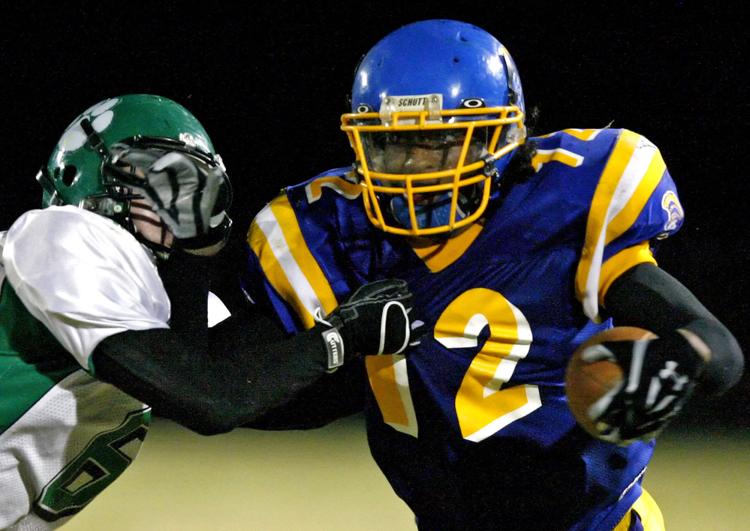 While back-to-back ACL tears derailed Hall's Arizona Wildcat career, the all-purpose athlete was arguably Palo Verde's most accomplished high school player ever. Hall was Arizona's Player of the Year, a Parade All-American and an All-Arizona selection in 2008. He scored 38 combined touchdowns and gained more than 1,500 all-purpose yards as a senior in 2008. Hall ended his career as the Titans' all-time leading scorer and was an All-State 4A selection as a kick returner in 2007 as a junior. 
1. Mark Arneson, LB, 1967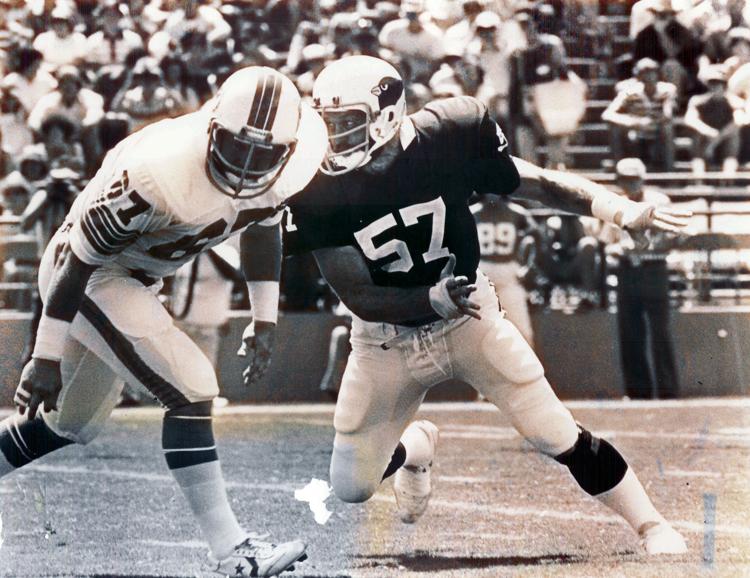 Arneson was so feared as a hitter that rumor has it the coaches at the UA didn't let the 1968 All-City Palo Verde grad practice on defense because he was injuring his own teammates. Arneson, an All-American and two time All-WAC player as a Wildcat, was drafted 32nd overall by the St. Louis Cardinals and started his nine-year NFL career off by winning the 1972 Rookie of the Year. His 357 career tackles rank 10th all-time at the UA.