A look at the top Sabino football players of all time. 
Top Sabercats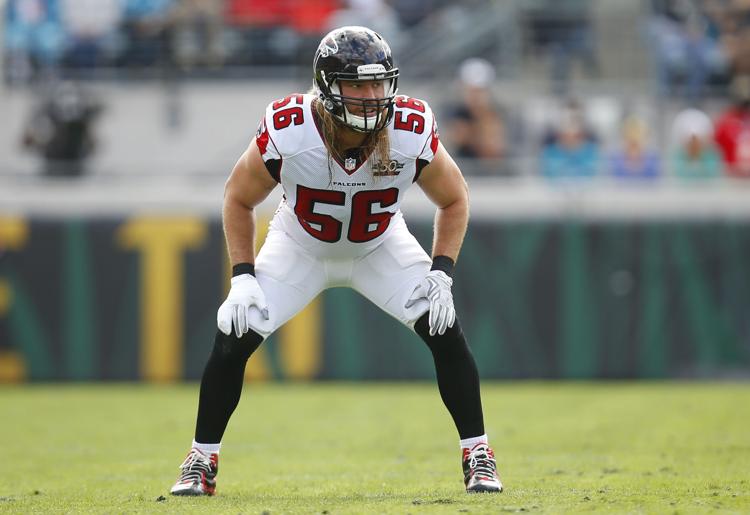 With the high school football season officially starting up, the Arizona Daily Star takes a look at some of the best players to ever come through Southern Arizona with a top 10 list from notable programs in Southern Arizona.
Several schools have already had its list released, and up next are the Sabino Sabercats. Sabino is known to produce cream-of-the-crop talent so this list wasn't easy to create. Take a look at the best Sabercats to play at Sabino. 
10. Manny Olague, ATH/FS, 1990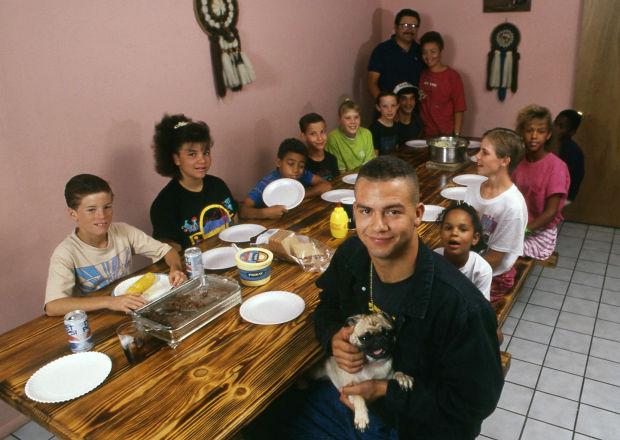 Olague, who could play just about anywhere on either side of the ball, will be remembered as one of the hardest hitters to come out of Southern Arizona. "Manny's hits can change the way our defense and offense plays. It fires us up," former Sabino coach Jeff Scurran once said about Olague. The 6-foot-2, 195-pound Arizona Republic All-State selection and two-time first-team All-Southern Arizona selection helped Sabino's defense register six shutouts his senior year in 1990 as the Sabercats went 14-0, won the 4A state title and were ranked an all-time best 19th in the nation by USA Today. He earned a scholarship to play at the UA but left the team as a junior. 
9. Drew Dixon, ATH, 2016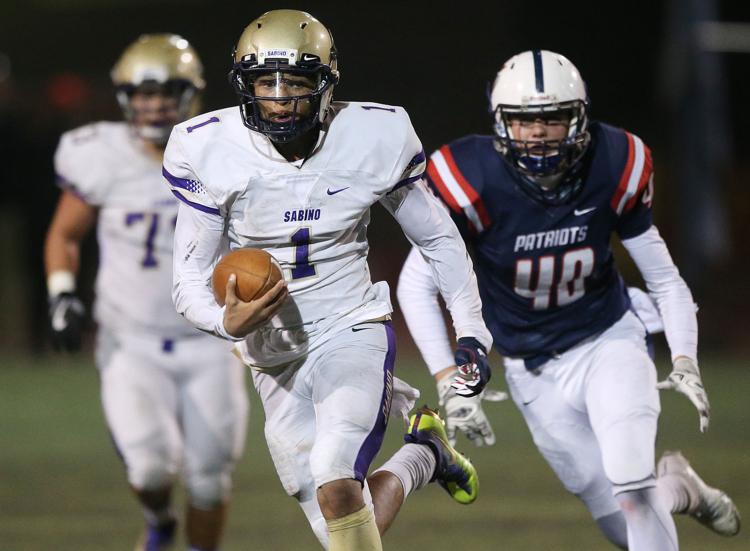 It was nearly impossible to gameplan against Sabino when Dixon was a Sabercat because from week-to-week, it was a crapshoot where he was going to play. There was no question that Dixon was a defensive back, but on offense? Dixon would either play quarterback, wide receiver or running back. Although Dixon threw for 1,177 yards in 2016, he also led the team in rushing yards and was the second-leading receiver. Dixon led the Sabercats to the 3A state title game, but fell to American Leadership Academy and finished the year 12-2. Dixon now plays at UA as a wide receiver. 
8. Brian Poli-Dixon, WR, 1996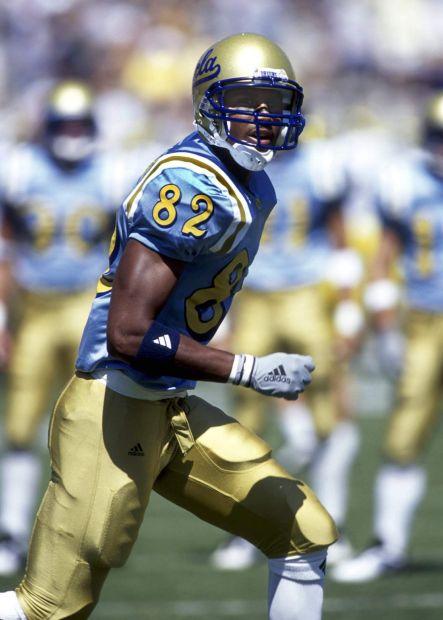 Poli-Dixon was named to the PrepStar All-American team as the No. 6 wide receiver in the west as a senior at Sabino when he caught 44 passes for 912 yards and 17 touchdowns to help the Sabercats reach the 4A state semifinals. The 6-foot-4, 194-pound Poli-Dixon, who was also an Arizona Republic All-State selection and name first team All-Southern Arizona, will be remembered as one of the top receivers to come out of the region after went on to become a standout at UCLA. In four seasons with the Bruins, Poli-Dixon caught 130 passes for 2,062 yards and 20 touchdowns. His best season at UCLA came in 1998 when he caught 44 passes for 712 yards and 10 touchdowns as a sophomore to help the Bruins win the Pac-10 and reach the Rose Bowl game. Poli-Dixon never made it into the NFL but did play in the Arena Football League.
7. Quinn Gooch, ATH, 1999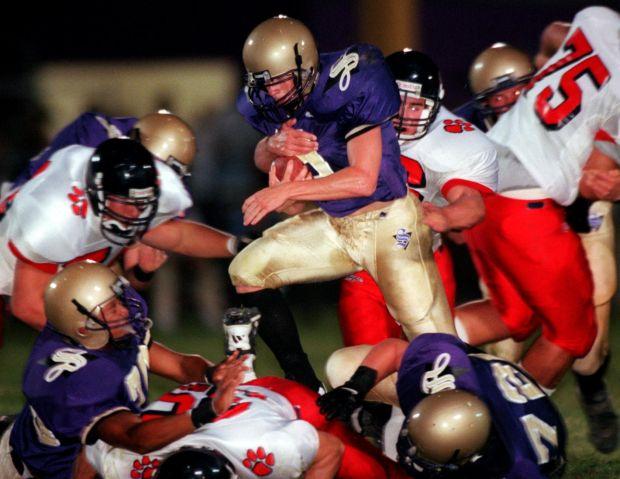 Gooch may be one of the best all-around football players to ever play in Southern Arizona. The do-it-all star was a running back, slot receiver and defensive back and even a kicker for the Sabercats. As a junior in the 1998 4A state championship game, Gooch rushed for 92 yards and a touchdown, intercepted a pass and kicked three extra points. A year later, before he suffered a season-ending injury and missed the final six games, Gooch rushed for 1,010 yards and 11 scores and kicked 28 extra points. He was a first-team All-Southern Arizona selection and chose BYU over UA.
6. Glyndon Bolasky, RB/DB, 2005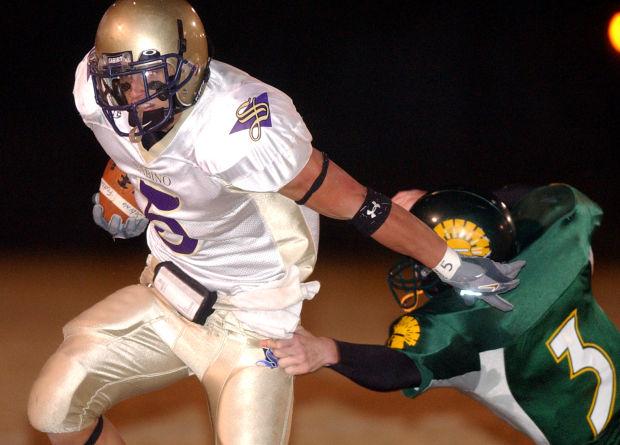 Bolasky rushed for a combined 3,323 yards and 42 touchdowns in his final two years with Sabino and was named Arizona's Gatorade Player of the Year as a senior in 2005. He was also named the Arizona Daily Star Player of the Year that year when he rushed for 1,711 yards and 25 touchdowns, including 415 yards and six scores to help the Sabercats reach the 4A state finals. Bolasky went on to join the Arizona Wildcats — where he was seen as a potential two-way star — but a knee injury ultimately ended his career.
5. Nathan Wize, RB, 1997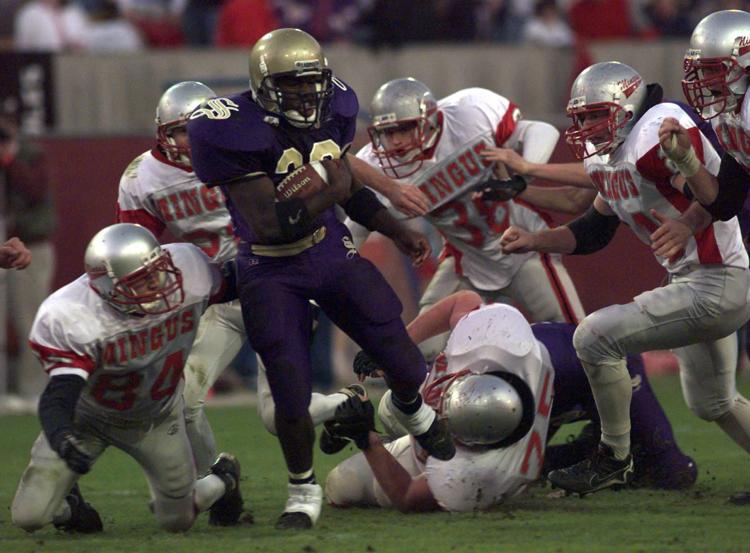 Although he wasn't your standard running back standing at 5-foot-7 and 190 pounds, Wize will go down as one of the best rushers Arizona has ever seen. He rushed for a state-record 3,101 yards and 51 touchdowns his senior year in 1997 and racked up several Division I offers before deciding on Cincinnati. He rushed for more than 300 yards three times in his senior season and twice scored six or more touchdowns. However, in four seasons with the Bearcats, he only had 609 yards from scrimmage and five touchdowns.
4. Jeff Kiewel, OL/DL, 1977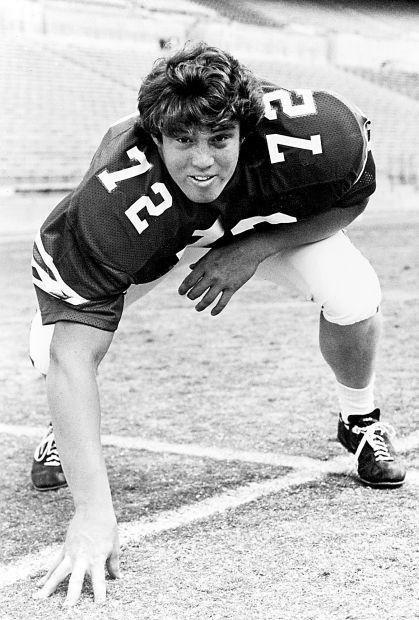 Kiewel went on to become a first-team All-Pac-10 selection and an honorable mention Associated Press All-American as a senior with the Arizona Wildcats and then played for the Arizona Wranglers in the USFL and Atlanta Falcons in the NFL. Kiewel was a second-team All-Pac-10 selection as a junior in 1981, the same year he received the Wildcats' Most Valuable Offensive Player award. The 6-foot-4, 254-pound offensive lineman was inducted into the Sabino Hall of Fame in 2012.
3. Corey Hill, RB/DB, 1993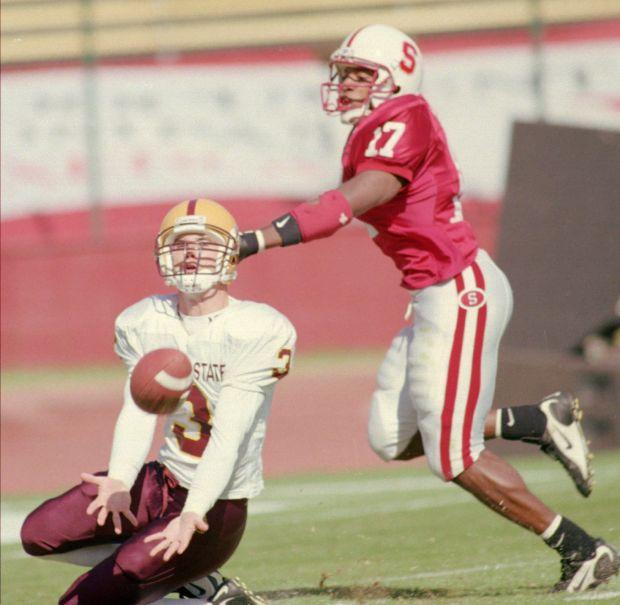 Hill received first-team All-Southern Arizona selections by the Star twice — his junior year as a defensive back and senior year as a running back — and was an All-State selection by the Arizona Republic as a senior before he became a three-year starter at cornerback with Stanford. He helped Sabino to the 4A state title in 1992 as a junior and, in three playoff games his senior year, the two-way star totaled eight touchdowns and 219 yards rushing. He was a key factor in the Sabercats' upset of top-seeded Peoria in the 4A state quarterfinals when he scored twice and combined for 114 yards rushing and receiving.
2. Brooks Reed, FB/DE/LB, 2005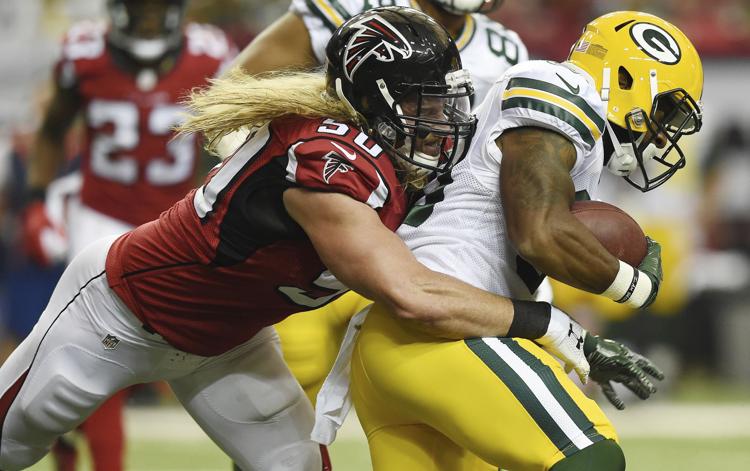 As a senior at Sabino, Reed received first-team All-Southern Arizona honors as a defensive lineman after he finished with 38 tackles and three sacks. The then-6-foot-2, 220-pounder also made an impact offensively, combining for 520 rushing and receiving yards and six touchdowns while clearing way for Arizona Gatorade Player of the Year Glyndon Bolasky and helping the Sabercats reach the state finals. That was only the beginning, however. Reed was an All-Pac 10 defensive end with the Wildcats as a senior in 2010, the same year his brother Lucas, who also went to Sabino, received All-Mountain West honors as a sophomore at New Mexico. Brooks, who had 87 tackles and 15 sacks in his career at the UA, went on to be selected 42nd overall by the Houston Texans in the 2011 NFL Draft. After his stint with the Texans, Reed signed with the Atlanta Falcons and started at linebacker in the 2017 Super Bowl, but lost to the Patriots 34-28. 
1. Mike Saffer, OT, 1997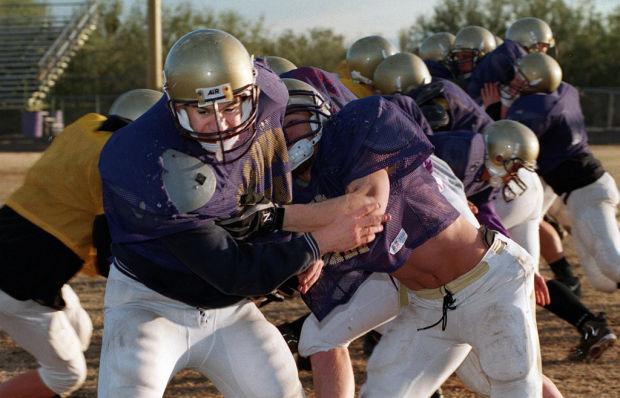 Several big-time college football programs had their eyes on Saffer, a 6-foot-6, 295-pound USA Today first-team All American offensive tackle and two-time Arizona Republic All-State selection who was widely considered the No. 1 offensive lineman in the nation in 1997. Nebraska, the 1995 consensus national champions, had two coaches station themselves in Tucson for a week to try to persuade Saffer to become a Cornhusker, according to former Sabino coach Jeff Scurran. Saffer, who was also a Parade All-American and Reebok preseason All-American as a senior, helped open lanes for running back Nathan Wize, a fellow senior who rushed for a state-record 3,101 yards and 51 touchdowns in 1997 as the Sabercats went 13-0 before losing in the 4A state championship game. Saffer listed UCLA, Southern Cal, Washington, Nebraska and Arizona State as his final college choices and he ultimately chose the Bruins. He started 41 games with them and was named All-Pac 10 and a second-team All-American by Sporting News his senior year in 2002 but was never able to stick with an NFL team.