Collection: Salpointe Catholic High School's top 10 football players of all time
A look at the top Salpointe Catholic football players in program history. 
Top Lancers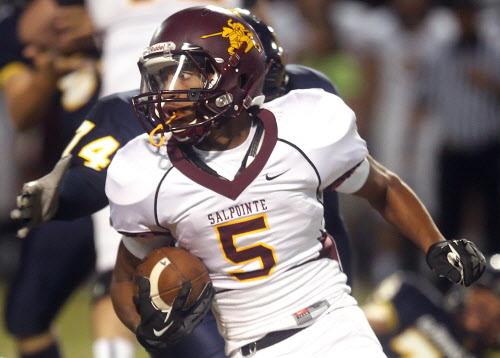 High school football is in full swing and the Arizona Daily Star is counting down the top 10 football players of all time for each program in Southern Arizona. Up next: Salpointe Catholic. 
10. Matteo Mele, OL/DL, 2017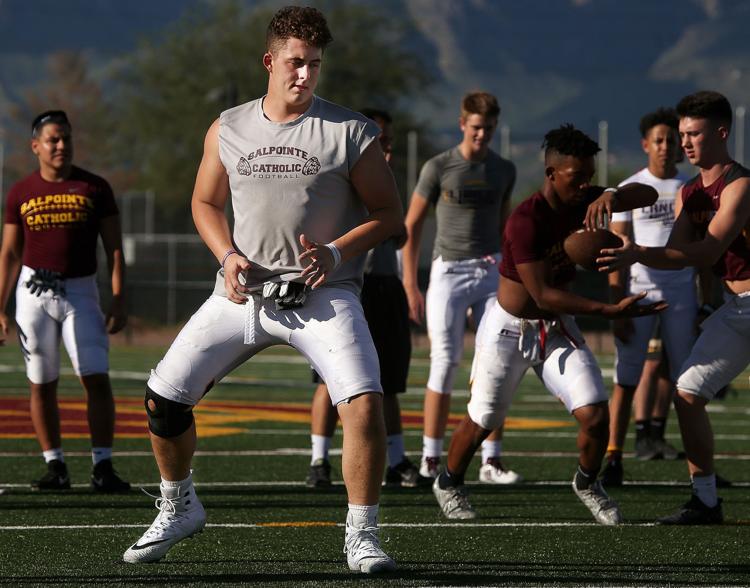 Mele is one of the best offensive linemen to ever come out of Salpointe Catholic and the 6-foot-5, 286-pound tackle was the anchor up front for the Lancers in their 12-2 season in 2017. Mele was the best offensive lineman for a rushing attack that compiled 3,779 yards his senior season. 
Mele received offers from Oklahoma, Arizona, Louisville, UCLA and Oregon, but selected Washington. Mele is currently a true freshman for the Huskies. 
9. Johnny Peña, RB/LB, 2012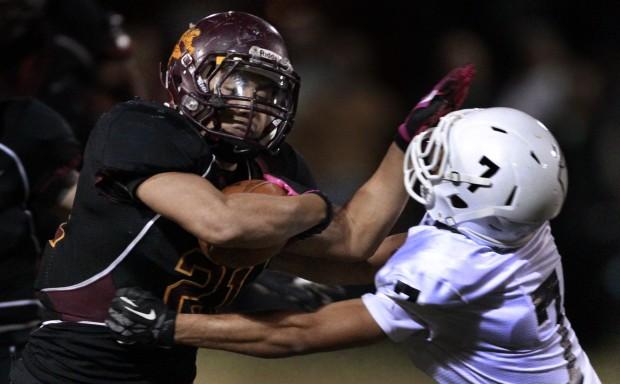 After senior Bobby Way went down with the season-ending injury in 2009, Peña, a freshman at the time, was put into the starting spot as a possible replacement. Four years later, he left Salpointe as its all-time leading rusher and scorer. The 5-foot-10, 190-pound Peña finished his high school career with 4,681 yards and 62 touchdowns, and should hold on to those records at least until next season if Bijan Robinson has plans of claiming the crown.
While Peña proved to be a dominant force all four years, occasionally playing defense and rushing for more than 1,000 yards twice, he saved his best for his senior year when he was a huge reason the Lancers reached the state semifinals for the first time since 2000, after he rushed for 1,526 yards and 25 touchdowns. His best game in 2012 came on Senior Night fittingly, when he ran for 187 yards and three scores to hand eventual state champion Ironwood Ridge its only loss of the year.
8. Frank Garcia, ATH/P/K, 1974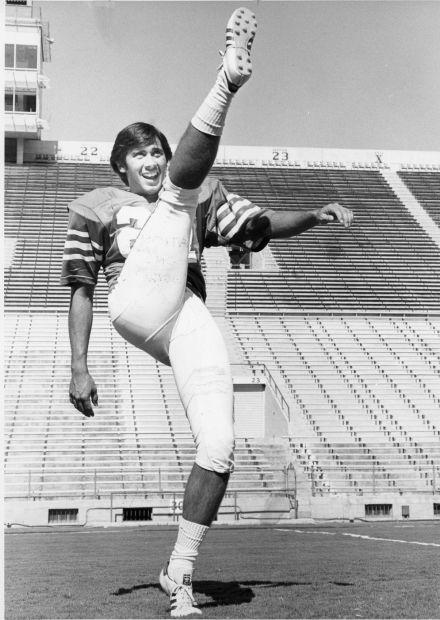 Garcia, who went on to become an All-Pro punter, was named a first-team All-State and All-City defensive back his senior year in 1974 but played just about anywhere on the field that season. He was also a quarterback and halfback and combined for 867 yards passing and rushing. The 6-foot-1 Garcia, the co-captain of the Tucson Daily Citizen All-City team, signed to play with ASU as a defensive back but left the school after his first season with the team and enrolled at the UA.
After punting for the Wildcats, Garcia worked into the NFL when, after several failed attempts, the Seattle Seahawks signed him in 1981. He was released in the following season but went on to play five years with the Tampa Bay Buccaneers, including an All-Pro season in 1983 when he launched 95 punts and averaged 42.2 yards per attempt.
7. Joe Rowley, RB, 1982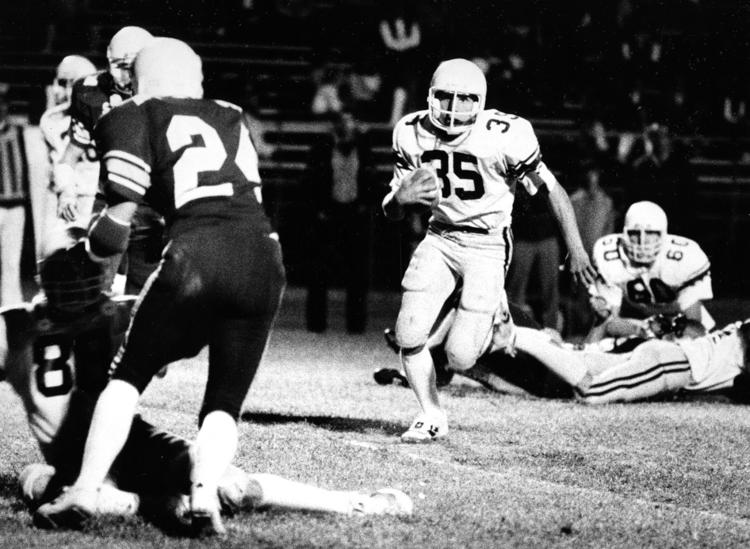 Rowley may have had a small 5-foot-8, 155-pound frame, but it didn't stop him from making a big impact on both sides of the ball. The three-year starter amassed a school-record 2,937 yards to break Larry LeKander's school record of 2,772 yards from 1955. Rowley also set the school record with 48 career touchdowns and held on to both marks until Johnny Peña broke both. However, Rowley held the single-game rushing mark from when he rushed for 288 yards against Tucson High in 1982, his senior year when he was named to the Arizona Daily Star's Super 11 and All-City first team after finishing with an area-best 1,229 yards rushing and 122 points on 164 carries.
He also received first-team All-City honors as a junior when he led the area in scoring again, with 105 points, and was second in rushing, with 931 yards. Rowley, who was also a premiere sprinter and high jumper in the spring, continued his career at New Mexico State for two years and totaled 1,299 totals yards and 11 touchdowns, before a coaching change caused him to part with the Aggies. He also considered Northern Arizona, Wyoming and Stanford for college.
6. Tyler Graunke, QB, 2003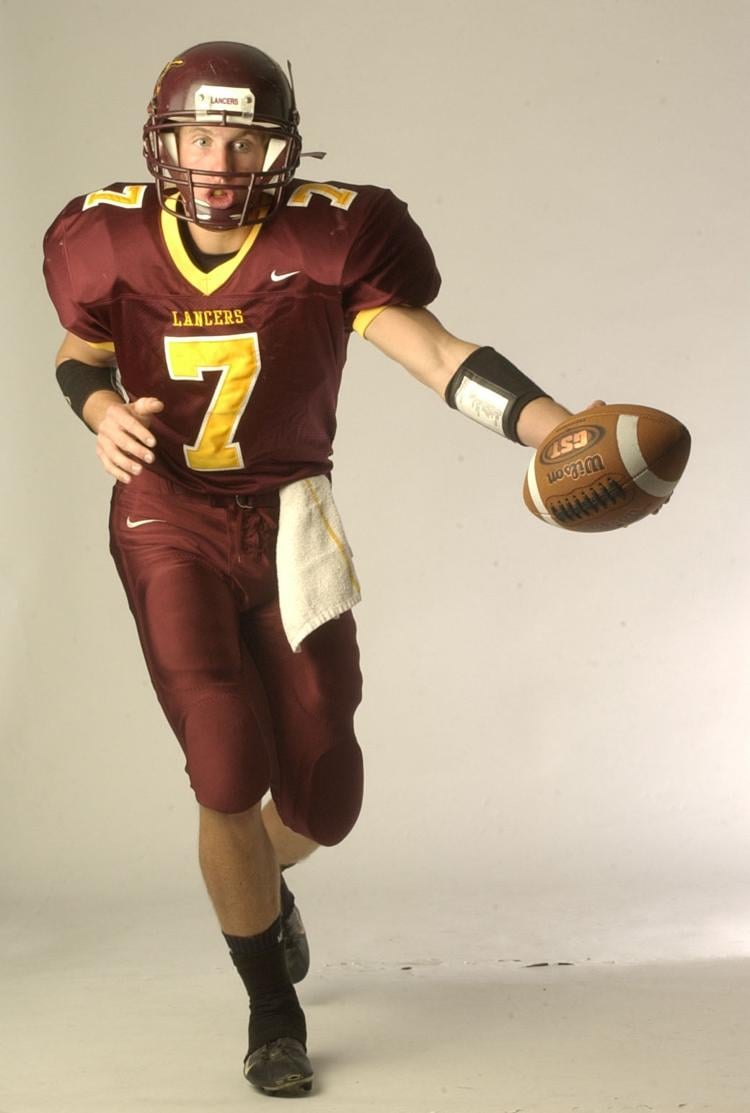 Graunke was named the All-Southern Arizona Player of the Year in 2004 when he had one of the most prolific passing seasons Tucson has ever seen. The 6-foot, 180-pound quarterback threw for a city-record 3,372 yards. His two main targets were receivers Jack Darlington and Rocco Bene, and Graunke helped them make history when they became the first duo in Arizona history to each finish with 1,000 yards receiving. Graunke, who also holds the Southern Arizona single-season mark for the most touchdown passes with 37, went on to play for Hawaii. He was a member of the 12-1 team that went to the Sugar Bowl in 2008 when he accounted for Warriors' lone touchdown in that game. He started in two games and threw for 1,234 yards and 10 downs that year for his best season but left football the following year and has since spent time playing in the German Football League.
5. John Fina, DL, 1987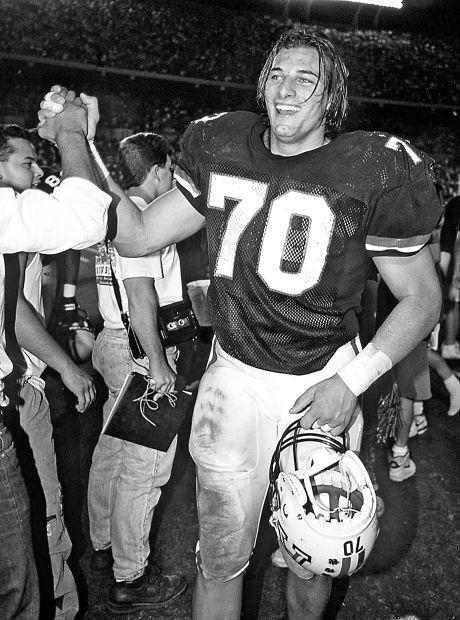 Inducted into the Pima County Sports Hall of Fame in 2015, Fina will go down as one of the best put on a Salpointe Catholic uniform. 
Following his career as a defensive lineman and linebacker, he played at UA and head coach Dick Tomey switched Fina over to the offensive line where he became a second-team All-Pac-10 selection. 
Fina was selected by the Buffalo Bills in the first-round of the 1992 NFL Draft, and played 10 seasons in Buffalo and appeared in two Super Bowls.
4. Chris Hopkins, RB/DB, 1991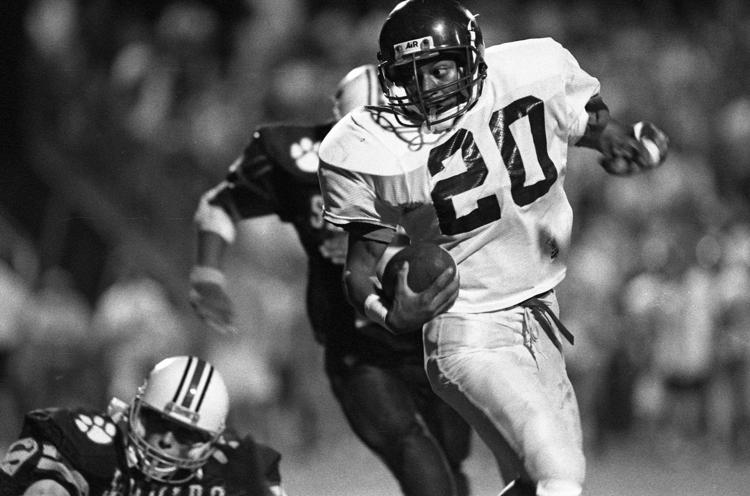 Alongside fellow senior and two-way star Adam McCollum who was a three-time All-Southern Arizona selection, Hopkins led Salpointe to one of its best seasons ever when it made it to the 5A state championship game in 1991, for only the second time in school history. Hopkins, a 5-foot-11, 175-pound running back was the driving force of the offense with 2,118 yards and 29 touchdowns that season, on his way to being named the All-Southern Arizona Player of the Year.
In the state final against Phoenix St. Marys, Hopkins had 28 carries for 128 yards but the Lancers lost 28-13. One of his best games that year came when he ran for 205 yards and four touchdowns on 25 carries. Hopkins had interest from the UA, ASU and Cal before he chose the Sun Devils. He played four seasons with them but split time as a defensive back and halfback, finishing with 1,745 total yards and eight touchdowns.
3. Jeff Heidrick, FB/LB, 1981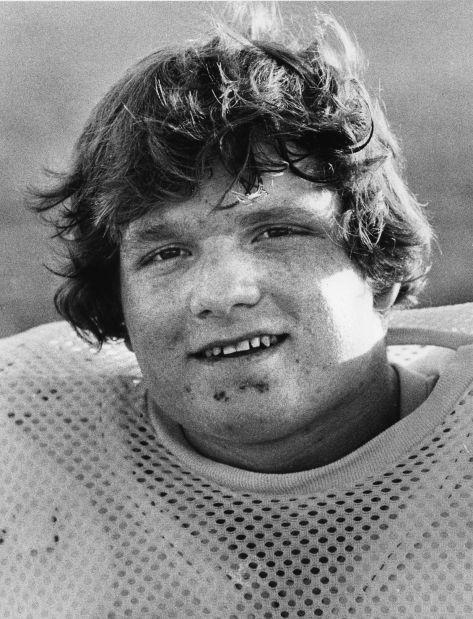 As the first Lancer to have his jersey retired, Heidrick will never be forgotten by Salpointe and it's for good reason, too. The 5-foot-8, 195-pound four-year star missed only two games in his career because of injuries and went out in grand fashion, leading Salpointe to its first state championship appearance and its most wins with 11. He specialized in defense as he once had 11 sacks in one game and led the Lancers in every category, but when star tailback Joe Rowley went down with an injury in the first round of the state playoffs, Heidrick didn't miss a beat taking over his role for the rest of the year until he was hurt in the state finals.
Nevertheless, he was still the best player in the area by far after dominating on both sides of the ball and even punting. Heidrick, a first-team All-City selection as a junior, was named the captain of both the Arizona Daily Star and Tucson Citizen All-City teams as a senior and was a member of the Star's Super 11 team, which featured the 11 best players in the state. He went on to have a productive career at New Mexico as well.
2. Cam Denson, ATH, 2013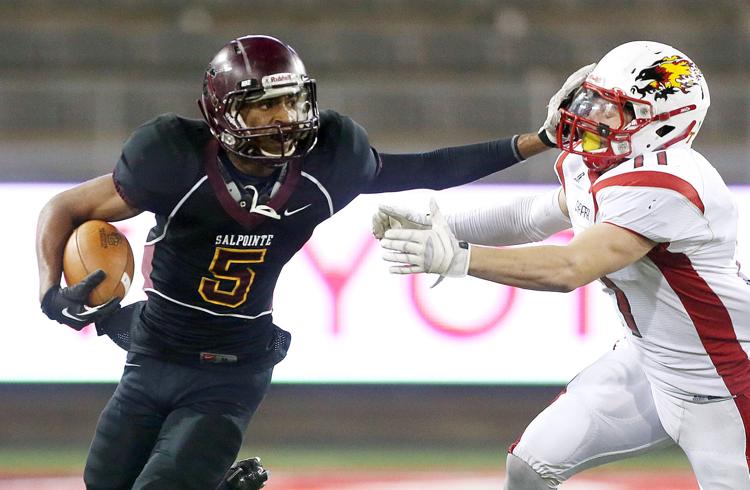 Denson will go down as one of the most electric players to not only play for the Lancers, but in Southern Arizona as a do-it-all player. On offense, he was a wide receiver and running back, and also filled in at quarterback for a couple of games. On defense, Denson shut down one side of the field as a cornerback. 
Denson was the Arizona Player of the Year, a three-time All-State honoree and a 2013 MaxPreps All-American. As a senior, Denson recorded 73 catches for 1,453 yards and 19 touchdowns.
He also led the Lancers to a 14-0 record and the program's first-ever state title. In the state championship game versus Scottsdale Chaparral, Denson posted 232 all-purpose yards and three touchdowns. Why is Denson so high on the list? That 2013 Salpointe state championship squad is in the conversation as the best team assembled in Southern Arizona. 
"I honestly believe that 2013 Salpointe team was the greatest high school football team in Tucson history, and Cameron was the centerpiece of that," SCHS head coach Dennis Bene said. 
Denson went on to have an up-and-down career at UA and finished his career as a Wildcat in 2017. 
1. Kris O'Dowd, OL/DL, 2006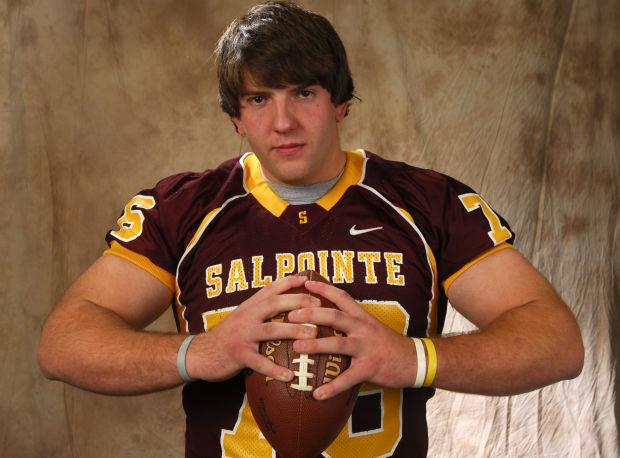 O'Dowd is arguably the most decorated lineman ever to come out of Southern Arizona. The 6-foot-5, 315-pound star was named the 5A Southern Region Offensive Player of the Year and the All-Southern Arizona Player of the Year his senior year when he also became the fourth Tucsonan since 1990 to be named a Parade All-American. O'Dowd was also selected as an Army All-American, joining 2004 graduate John Kadous as the only other Lancer to earn that honor, and was named to the SuperPrep Elite 50 and Prep Star 100 in addition to both of their All-American teams. With all the honors, O'Dowd had several big-time college offers, including Ohio State, Miami, Tennessee, UCLA, USC and the UA. He chose the Trojans and made an even bigger impact, immediately, with them after he made a smooth transition to becoming a center for the first time after playing tackle in high school. After being named to The Sporting News Pac-10 All-Freshman team in 2007 despite missing some time with a dislocated right kneecap, O'Dowd was a first-team All-Pac 10 selection and USC's Lineman of the Year as a sophomore when he started all 13 games as the Trojans went 12-1 and won the Rose Bowl.
His performance that year put him as a potential first-round selection in the NFL Draft following his junior season but injuries kept him from getting back to that level of play. O'Dowd has since had tryouts with the Arizona Cardinals, New York Jets and Seattle Seahawks but was never able to make a regular season roster.