Collection: Sunnyside High School's top 10 football players of all time
A look at the all-time greatest Sunnyside football players. 
Top Blue Devils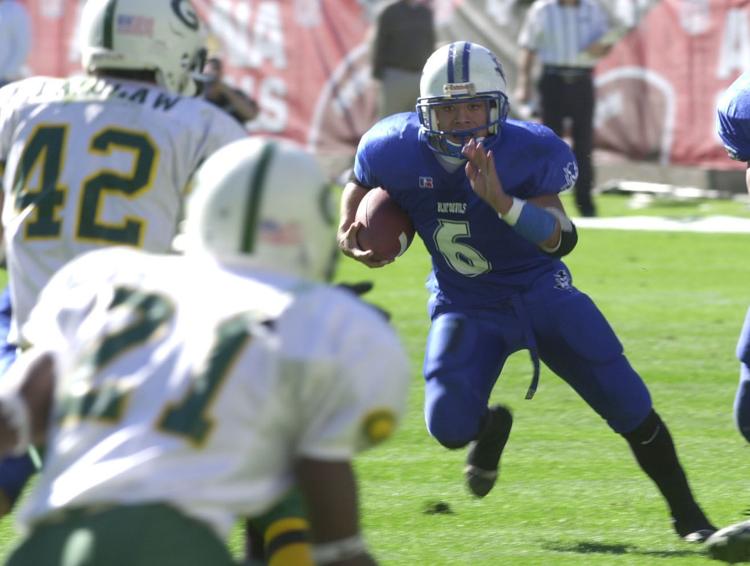 The high school football season is in full swing and while HS Tucson took a hiatus from counting down the best high school football players from each program in Southern Arizona, we're back and ready to showcase the best talent in history. 
The next program up: The historic Sunnyside Blue Devils. 
10. David Coronado, FB/LB, 2000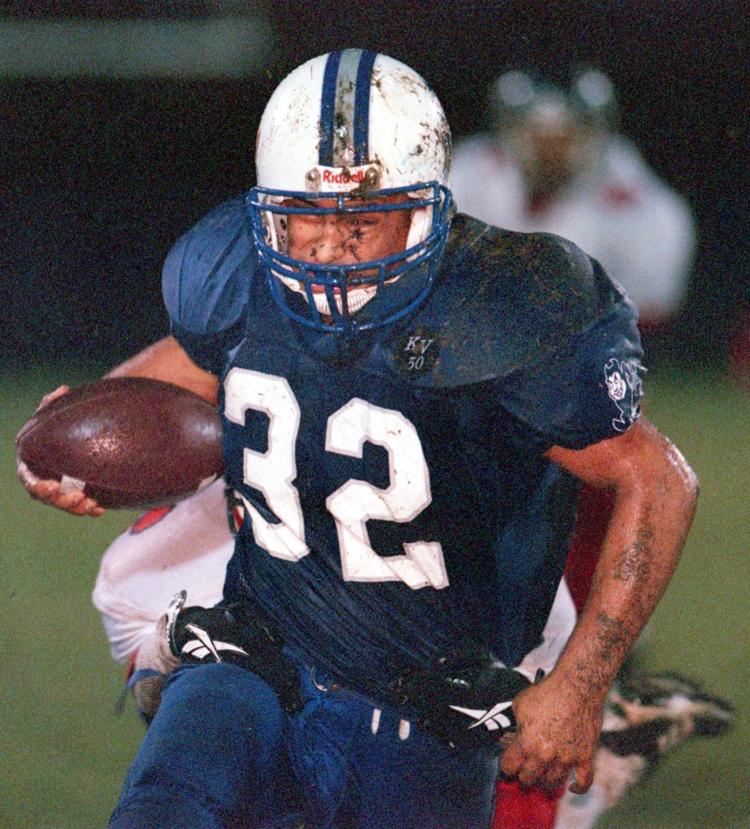 Pima College assistant coach Glenn Posey, who was an assistant when David Coronado played, said the linebacker was the toughest guy they'd ever coached at the position. The 5-foot-10, 189-pound Coronado intimidated opponents on defense and bruised them as a fullback on offense while becoming the unanimous high school football Player of the Year for the Arizona Daily Star in 2000.
Coronado led the Blue Devils in tackles and was the No. 2 running back alongside Philo Sanchez with 1,112 rushing yards and 14 touchdowns. The linebacker was a second team All-State selection as a junior before helping Sunnyside to its first-ever state finals, though Sunnyside lost 28-14 to Scottsdale Chaparral. Coronado's dominance spurred the start of a five-year dynasty for the Blue Devils, and he paved the way for another All-State defender in lineman Sam Sotelo.
9. Glenn Posey, WR, 1986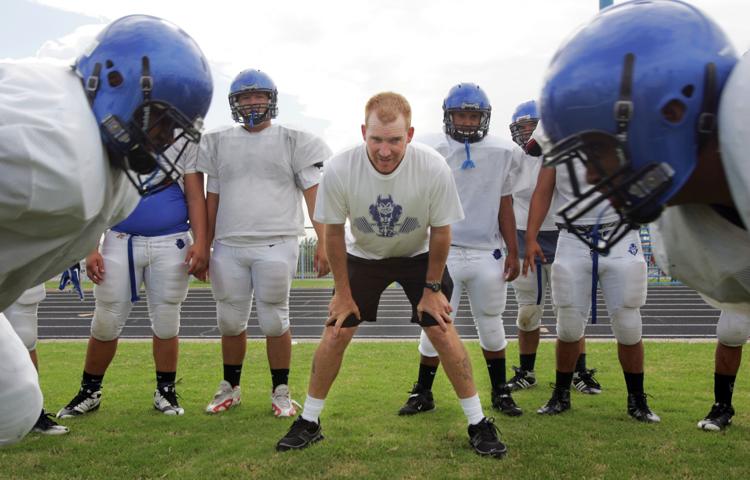 Posey had the size at 6-foot-3 and 170 pounds to be an elite receiver, but his speed (4.7 40-yard dash) dictated a role somewhere else on the field. Posey proved that pure athleticism isn't the only measure of greatness, becoming arguably the state's best possession receiver during his three-year career with the Blue Devils. Posey racked up a record 158 receptions.
The two-time first-team All-State receiver had 64 catches, 877 yards and 11 touchdowns as a senior in 1986, his third straight season leading the 3A Division. At that time, his 2,490 career yards were second all-time to Flowing Wells' Mike Effing. Posey was a Super 11 selection in 1986 alongside the Blue Devils' quarterback Bobby Valdez. Posey's lack of speed limited his Division I potential as he went on to play at NAU. 
8. Bobby Valdez, QB, 1986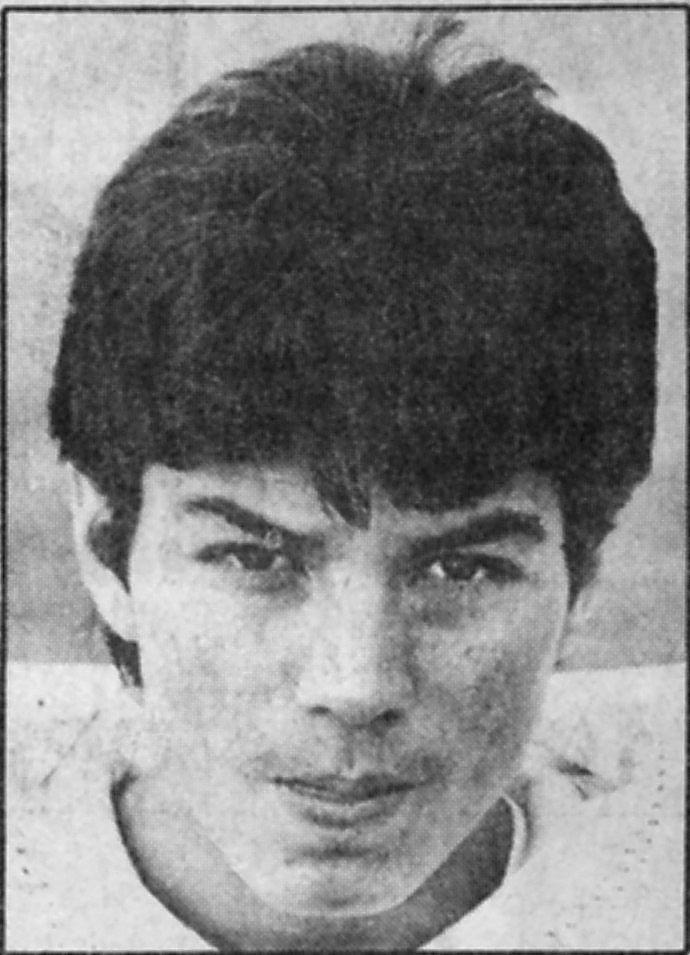 At the end of the 1985 season, Sunnyside quarterback Bobby Valdez finished second to Sahuaro's Brad Chilcote in the race for Tucson's QB crown despite throwing for 2,092 yards and 26 touchdowns. Over the offseason, Valdez decided that next year the honor would be his, spending countless hours "throwing the ball to whoever would catch it" and working out in the weight room, according to an article in the 1986 Arizona Daily Star.
The dedication paid off as Valdez won the Darrin Longenbaugh Memorial Award as the 3A Division Most Valuable Player. Valdez and star receiver Glenn Posey picked apart opponents through the air. Valdez threw for 2,675 yards and 18 touchdowns while completing 56.9 percent of his passes. The two-time All-State quarterback broke Flowing Wells Ken Leikem's city yardage mark with 5,731 yards and 48 touchdowns, also a record, throughout his three years at Sunnyside. The Super 11 selection went on to play at Arizona State, but was a backup until an elbow injury ended his career.
7. Michael Smith, RB, 2005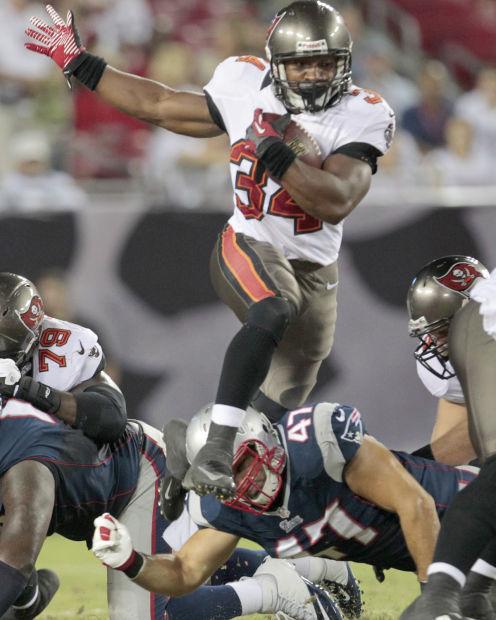 Michael Smith had to wait behind older brother Xavier before he finally got his chance to be the featured back. Similar to fellow Blue Devil back David Adams, once Michael Smith finally got his chance, he made the most of it. Michael Smith rushed for 1,982 yards and 24 touchdowns in 2005 to earn a spot on the All-Southern Arizona first team and All-State second team. Yet the 5-foot-9, 205-pound back really made his name known after his time at Sunnyside. Michael Smith had 870 yards as a senior at Utah State, giving him 1,313 in his Aggie career, and was selected in the seventh round of the 2012 NFL Draft by the Tampa Bay Buccaneers. While he's only returned three kicks so far in his short NFL career, the backup running back was released by the Bucs in 2013 and last played for the New York Jets in 2014.
6. David Adams, RB, 1981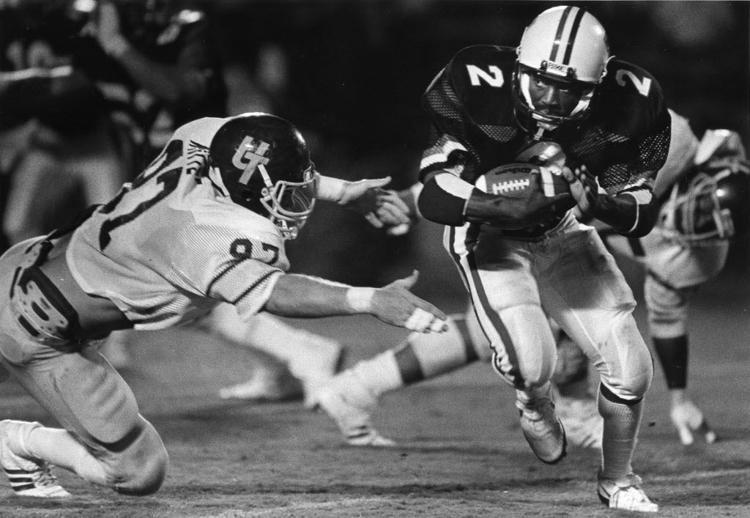 Adams wasn't even the best runner in his own backfield in 1980, as the junior played sidekick to the record-breaking Fred Sims. His talent was obvious, though, as the 5-foot-6 Adams proved to be a great change-of-pace option, especially with defenses focusing on Sims. He also dominated in special teams and earned himself a spot on the All-City team as a kick returner.
Once he finally got his starring role as a senior, Adams rushed for 1,068 yards and 12 touchdowns on 157 carries to lead the city in rushing. He was named one of the Tucson Citizen's Players of the Year and went on to play at the UA. He was second team All-Pac-10 as a sophomore kick returner and then led the conference with 1,175 yards and seven touchdowns in 1986 to become a first team All-Pac-10 selection. "Sweet D" sits seventh all-time in Wildcat history and has the most yards of any Tucson collegian with 2,571 (600 carries). Adams was a 12th-round pick by the Indianapolis Colts in 1987, but only saw time as a replacement for the Dallas Cowboys during the players strike in 1987. He scored one touchdown in his three-game career.
5. Xavier Smith, RB, 2004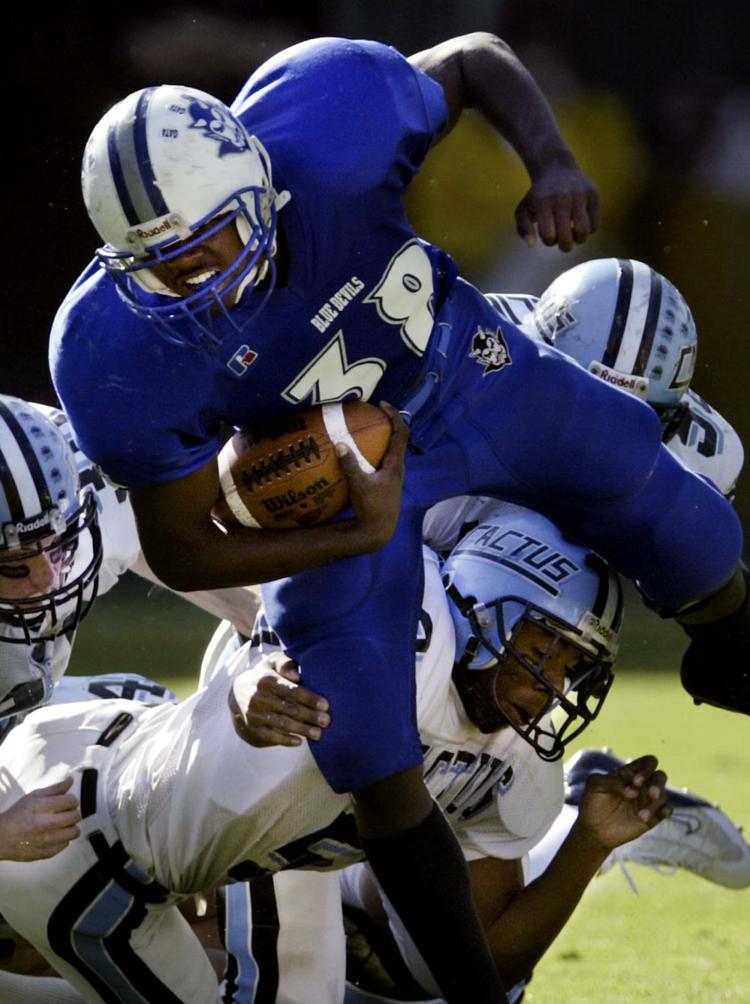 While his young brother Michael had the stronger post-prep career, Xavier did something only one other running back in Sunnyside history could do — carry the Blue Devils to a 4A state title. The 6-foot, 205-pound Smith rattled off 1,851 yards and 23 touchdowns his junior season in 2003 and along with a stout Blue Devils defense anchored by Zack Samorano, helped Sunnyside cap off its 12th straight win with a 21-13 victory over Glendale Cactus in the state finals. However, the two-time All-Southern Arizona back didn't have the same impact in 2004, and the Blue Devils 22-game win streak ended with a 6-0 loss to Scottsdale Saguaro in the 4A quarterfinals. Smith went on to play at the UA and amassed 380 yards on 89 carries in his three-year Wildcat career.
4. George Duarte, RB/DB, 1981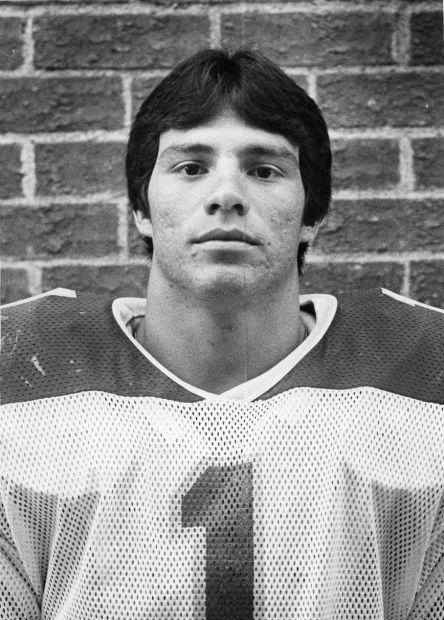 While Fred Sims made all the headlines during Sunnyside's first undefeated regular season in 1980, Duarte, a junior, was quietly developing into one of the best safeties in the state. Duarte was a two-time first team All-State defensive back and became the back-up running back in 1981. He finished third in the city in rushing yards while teammate David Adams was first. Duarte went on to play at NAU where he was a two-time Associated Press Division 3A All-American in 1985 and 1986 and still holds the Lumberjack record with 19 interceptions, 11 more than anyone else in the history book. Duarte went undrafted but eventually played three games with the Chicago Bears as a special teams player in 1987.
3. Philo Sanchez, RB, 2001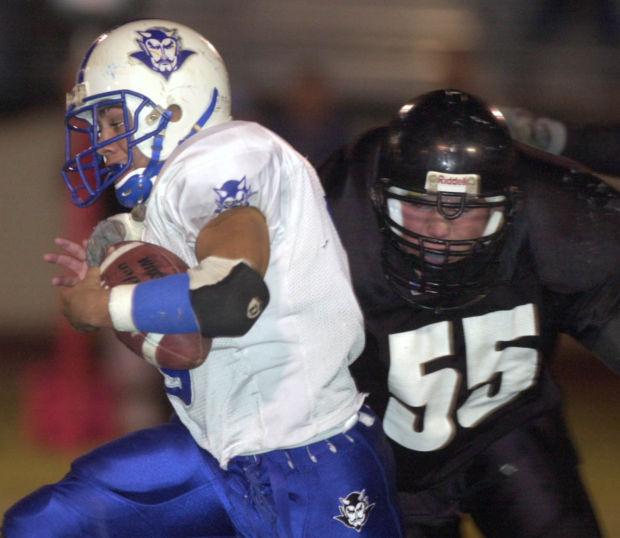 Philo "The Phantastic" Sanchez might have been the coach's son, but he proved time and again he deserved to be on the field. The 5-foot-7, 176-pound running back used his speed and toughness to rack up 2,479 yards and 31 touchdowns in 2001. That effort helped Sunnyside win its first-ever state title. After losing in the finals in 2000, Sanchez and company finally made it over the hump with a convincing 28-6 victory against Phoenix Greenway in the championship. Sanchez had championship-game-record 41 carries for 184 yards in his final game before heading off to college at NAU. Sanchez was a two-time All-Southern Arizona running back and finished with the second-most career yards (4,839) in Tucson history. Philo Sanchez and his father, current Santa Rita head coach Richard Sanchez, were named All-Southern Arizona Player and Coach of the Year, respectively, in 2001.
2. Harry Holt, TE/DE, 1975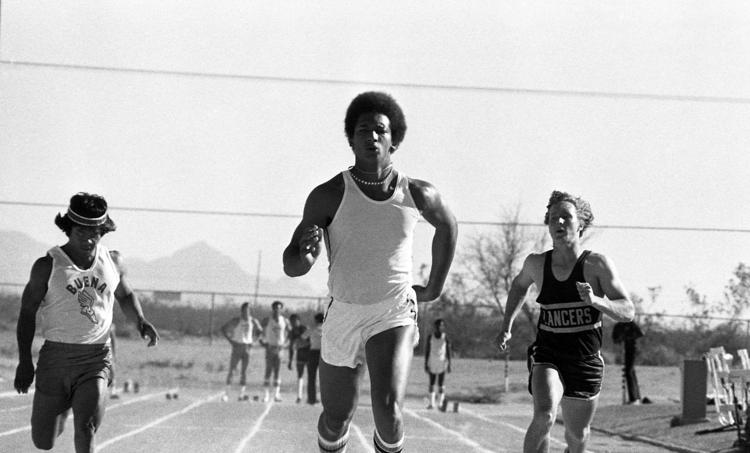 After transferring to Sunnyside from Harlingen, Texas, the 6-foot-3, 195-pound Holt quickly showed off his athletic abilities. The speedy, but powerful, senior finished fifth in 3A in rushing despite missing two games and was an All-City selection in 1975.
He also made the North-South high school All-Star game and dazzled spectators while showing off why he was a prized recruit for the UA. As a Wildcat, Holt switched to wide receiver but still saw time as a running back his freshman season. He shined against UTEP when he scored a school-record four rushing touchdowns. However, coach Tony Mason kicked the team's leading receiver off the squad after he missed the charter bus following a 23-7 loss to No. 19 ASU.
Holt didn't crumble from the adversity and shined with British Colombia Lions, where he made their 50th-anniversary Dream Team at tight end. His success in Canada paved the way to a five-year NFL career at tight end with the Cleveland Browns and San Diego Chargers.
1. Fred Sims, RB/LB, 1980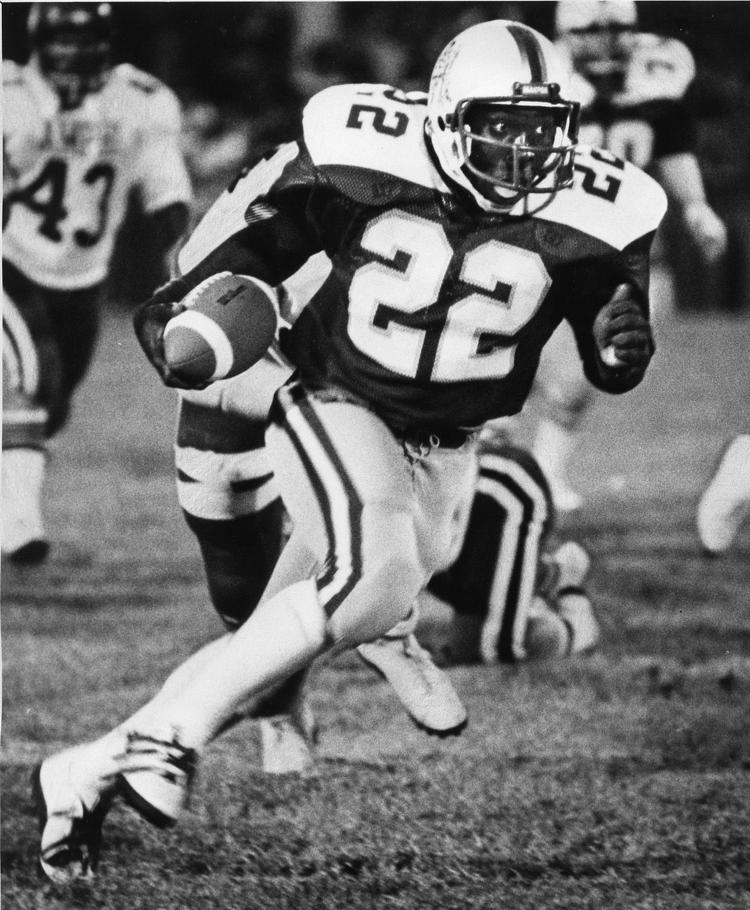 As a junior, Sims broke the city rushing record with 1,426 yards for the Blue Devils in 1979 and added 16 touchdowns for good measure. But for Sims, his stellar junior season was just the beginning. Opposing defenses were helpless against the 5-foot-10, 205-pound back in 1980 as Sims gained 2,017 rushing yards and the Blue Devils were considered the top team in Arizona before falling 38-14 to Tempe McClintock in a semifinal upset.
The first team Parade All-American and Arizona Player of the Year went from one superpower to another by joining an Oklahoma Sooners team coming off an Orange Bowl victory and a No. 3 finish in 1980. Unfortunately for Sims, another elite back, Marcus Dupree, arrived in Norman, Okla., in 1982, and Sims was never able to crack the rotation. In addition to cracking the 2,000-yard club in 1980, Sims had a then-city-record 33 touchdowns and averaged 12.3 yards per carry in his career.