Christian Estrella attended the Douglas-Bisbee football rivalry game for as long as he could remember. Then he started playing in it.
The three-year varsity tight end and linebacker is just the latest Estrella to take part in one of the nation's longest lasting rivalries. All of Estrella's older brothers and step-brothers played in the iconic game; so did his father.
Now, Estrella is preparing to play in his last rivalry game — and wants to bring the Copper Pick trophy home. The Bulldogs play Bisbee for the 148th time Friday night. The rivalry between the mining towns is the fourth-most-played high school football game in the nation, according to the National Federation of State High School Associations. The teams played twice every season from 1906-51. The series was discontinued from 1991-94.
"Well, it's a really big honor, first of all, to be in one of the longest rivalries in high school history. And it's just exciting," Estrella said. "There's a lot of energy and it's great."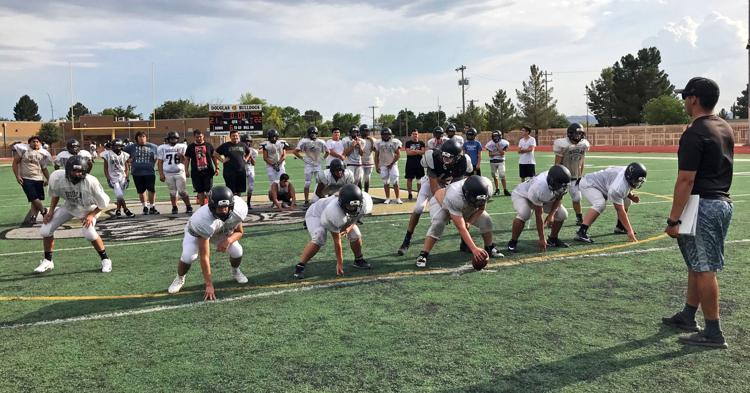 Junior Christian Karlinsey attended his first Copper Pick game when he was 8 years old. It gave him something to look forward to — and once he made the team, something to work toward.
"I'm really hyped," Karlinsey said. "I've been hitting the weight room since the offseason, I've been working hard, I haven't missed a practice since January. I'm going real hard."
Second-year coach James Fitzgerald said his team is preparing as hard as they can, watching film and taking care of themselves. The team just had its first grade check-in, and all players will be eligible to play Friday.
Fitzgerald said the best way to prepare for the rivalry game is to stay focused. That was tested Monday afternoon, when a monsoon hit during practice. The Bulldogs continued working on different drills until lightning struck nearby. The team then took shelter in the locker room.
"You can't say it's like any other week because it's not," Fitzgerald said. "It's more important, so the kids have to realize that, too."
Fitzgerald moved to Douglas last summer and lost his first rivalry game to Bisbee, 22-21. Now that he's lived in town for more than a year, Fitzgerald knows how important the game is to the community.
"I consider this my first full year — because games aren't won in the fall, they're won in the offseason," Fitzgerald said. "So, being able to have the guys for a full offseason, a full spring, has been very beneficial. I'm really excited for this year."
Manny Mejia was part of last year's varsity squad, and he said the loss hurt. This year, he's hoping it's the Bulldogs who make a statement.
There's just one thing he really wants: "Revenge. And bringing The Pick back home where it belongs."
---
Stay updated with your favorite team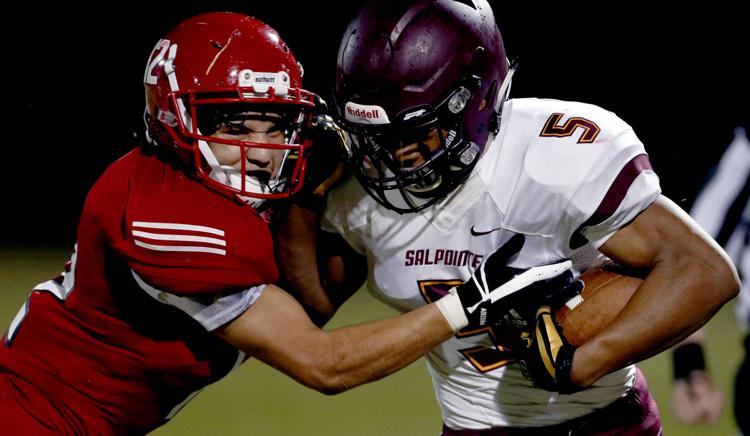 Ironwood Ridge and Mountain View kicked off the Southern Arizona high school football season. Here's what every team will face in 2018:
Tucson High Badgers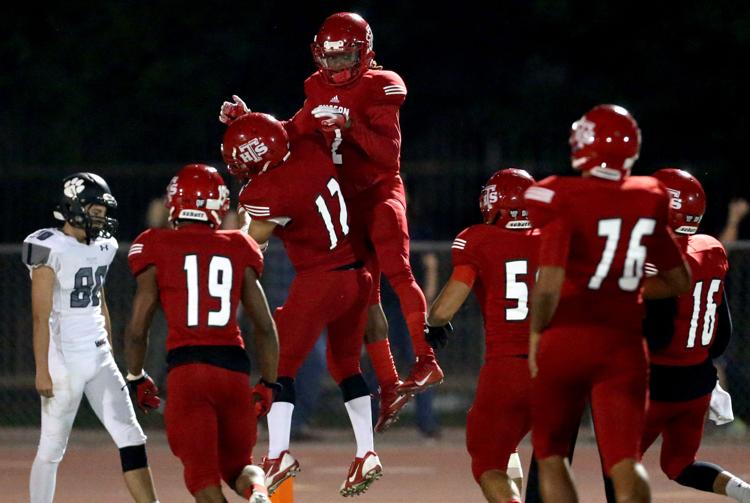 TUCSON HIGH
Nickname: Badgers
Division: Class 6A Metro
2018 schedule (home games in ALL CAPS):
Aug. 17 at Maryvale (W, 63-6)
Aug. 24 PUEBLO
Aug. 31 at Phoenix Alhambra
Sept. 7 PHOENIX NORTH
Sept. 14 MOUNTAIN VIEW
Sept. 21 at Salpointe Catholic
Oct. 5 LAVEEN CESAR CHAVEZ
Oct. 12 at Phoenix Sandra Day O'Connor
Oct. 19 at Chandler
Oct. 26 PHOENIX TREVOR BROWNE
Sierra Vista Buena Colts
SIERRA VISTA BUENA
Nickname: Colts
Division: Class 5A Southern
2018 schedule (home games in ALL CAPS):
Aug. 17 CATALINA FOOTHILLS (L, 28-17)
Aug. 24 at Sahuaro (W, 16-15)
Sept. 7 EMPIRE
Sept. 14 DESERT VIEW
Sept. 21 at Glendale Apollo
Sept. 28 at Marana
Oct. 5 CIENEGA
Oct. 12 NOGALES
Oct. 19 at Ironwood Ridge
Oct. 26 at Sunnyside
Cienega Bobcats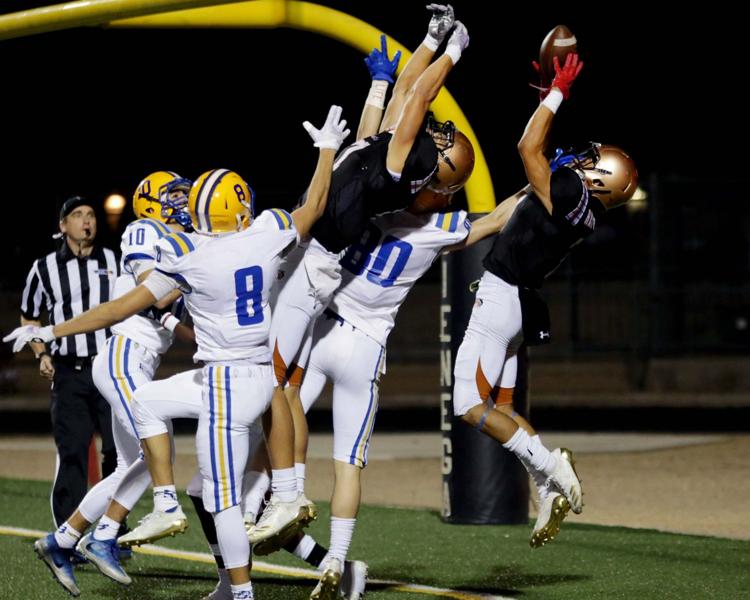 CIENEGA
Nickname: Bobcats
Division: Class 5A Southern
2018 schedule (home games in ALL CAPS):
Aug. 24 at Cholla (W, 58-0)
Aug. 31 PHOENIX SUNNYSLOPE (W, 35-7)
Sept. 7 at Peoria Centennial
Sept. 14 RINCON/UNIVERSITY
Sept. 21 at Mountain View
Sept. 28 SUNNYSIDE
Oct. 5 at Sierra Vista Buena
Oct. 12 MARANA
Oct. 19 at Nogales
Oct. 26 IRONWOOD RIDGE
Ironwood Ridge Nighthawks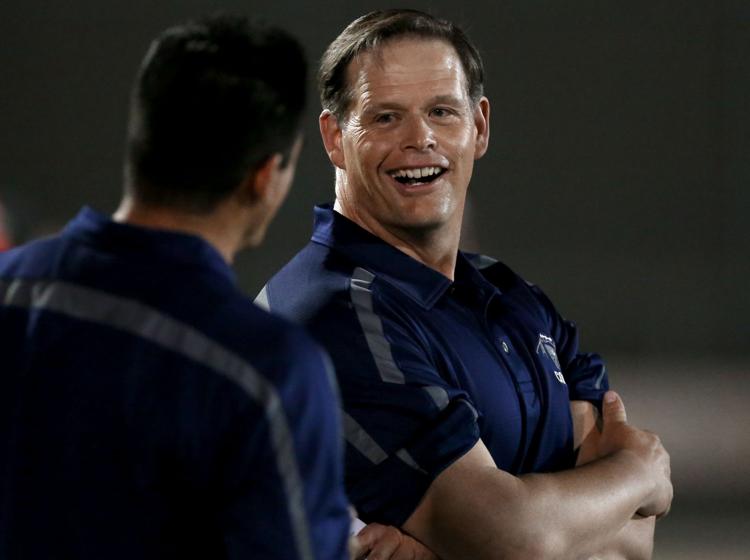 IRONWOOD RIDGE
Nickname: Nighthawks
Division: Class 5A Southern
2018 schedule (home games in ALL CAPS):
Aug. 16 at Mountain View (W, 42-14)
Aug. 31 GOODYEAR MILLENNIUM (L, 30-27)
Sept. 7 at Gilbert Campo Verde
Sept. 14 PEORIA CENTENNIAL
Sept. 21 at Desert View
Sept. 28 NOGALES
Oct. 5 MARANA
Oct. 12 at Sunnyside
Oct. 19 SIERRA VISTA BUENA
Oct. 26 at Cienega
Marana Tigers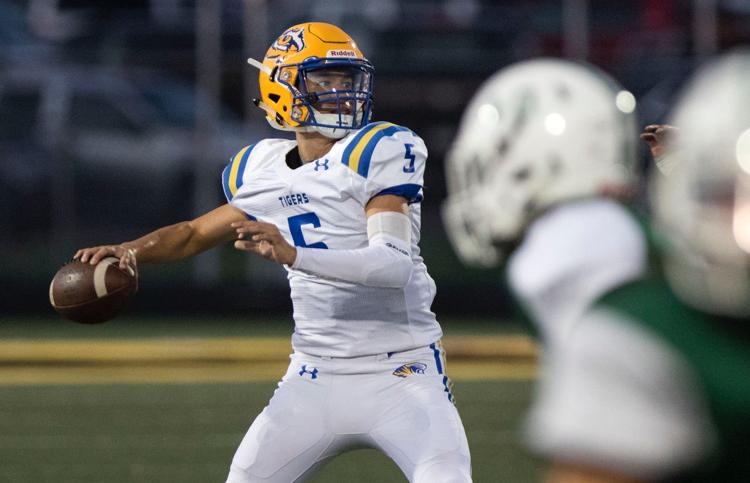 MARANA
Nickname: Tigers
Division: Class 5A Southern
2018 schedule (home games in ALL CAPS):
Aug. 17 at Scottsdale Horizon (W, 42-36)
Aug. 24 GLENDALE BETTY H. FAIRFAX (W, 26-0)
Aug. 31 CATALINA FOOTHILLS (W, 35-20)
Sept. 7 at Desert View
Sept. 14 GILBERT WILLIAMS FIELD
Sept. 28 SIERRA VISTA BUENA
Oct. 5 at Ironwood Ridge
Oct. 12 at Cienega
Oct. 19 SUNNYSIDE
Oct. 26 at Nogales
Nogales Apaches
NOGALES
Nickname: Apaches
Division: Class 5A Southern
2018 schedule (home games in ALL CAPS):
Aug. 17 CHOLLA (W, 14-0)
Aug. 31 DESERT VIEW (L. 21-13)
Sept. 7 at Rio Rico
Sept. 14 at Walden Grove
Sept. 21 EMPIRE
Sept. 28 at Ironwood Ridge
Oct. 5 at Sunnyside
Oct. 12 at Sierra Vista Buena
Oct. 19 CIENEGA
Oct. 26 MARANA
Sunnyside Blue Devils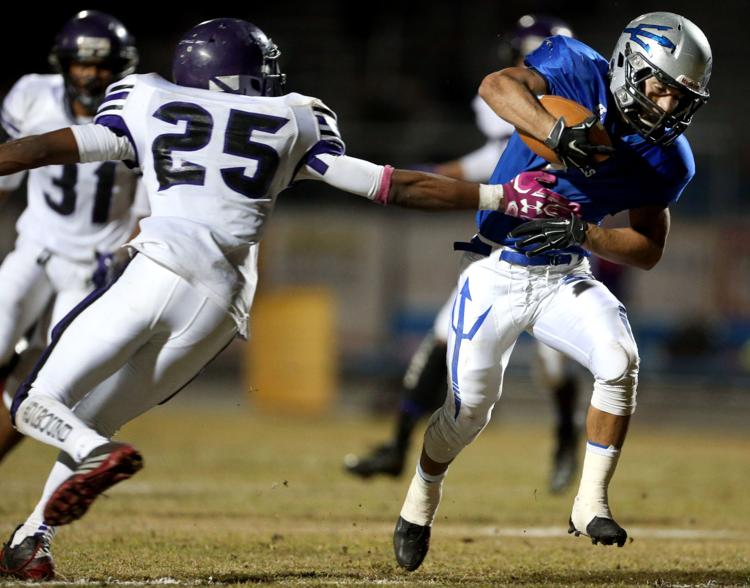 SUNNYSIDE
Nickname: Blue Devils
Division: Class 5A Southern
2018 schedule (home games in ALL CAPS):
Aug. 17 GiLBERT CAMPO VERDE (L, 37-0)
Aug. 24 DESERT VIEW (W, 20-13)
Aug. 31 at Rincon/University (W, 56-6)
Sept. 14 at Pueblo
Sept. 21 at Sahuaro
Sept. 28 at Cienega
Oct. 5 NOGALES
Oct. 12 IRONWOOD RIDGE
Oct. 19 at Marana
Oct. 26 SIERRA VISTA BUENA
Cholla Chargers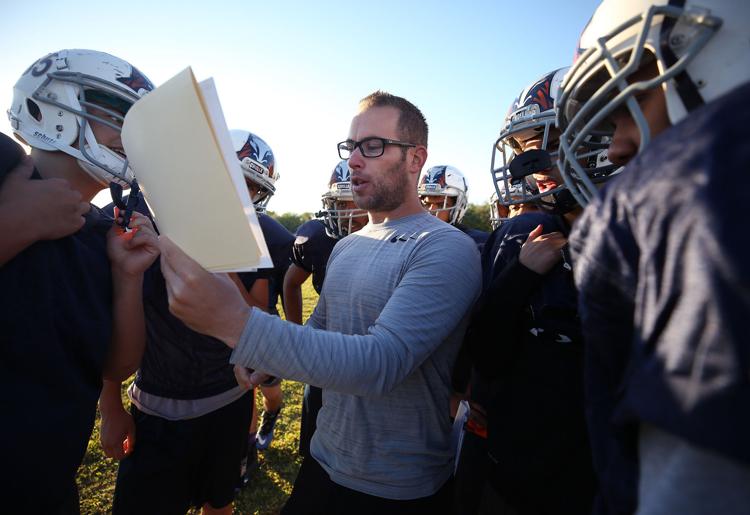 CHOLLA
Nickname: Chargers
Division: Class 5A Sonoran
2018 schedule (home games in ALL CAPS):
Aug. 17 at Nogales (L, 14-0)
Aug. 24 CIENEGA (L, 58-0)
Aug. 31 CASA GRANDE VISTA GRANDE (L, 28-14)
Sept. 7 PUEBLO
Sept. 14 at Saguaro
Sept. 28 MOUNTAIN VIEW
Oct. 5 at Desert View
Oct. 12 at Empire
Oct. 19 FLOWING WELLS
Oct. 26 at Rincon/University
Desert View Jaguars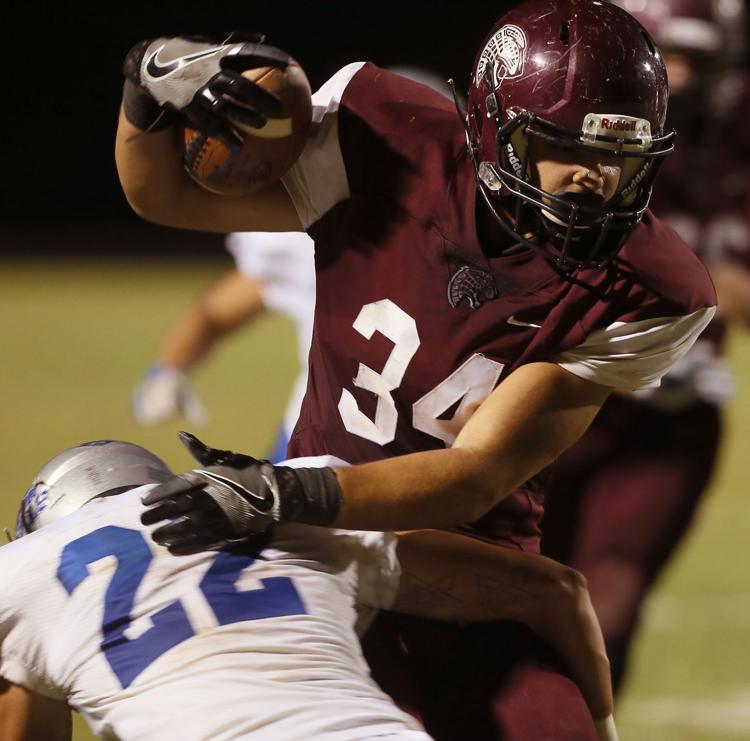 DESERT VIEW
Nickname: Jaguars
Division: Class 5A Sonoran
2018 schedule (home games in ALL CAPS):
Aug. 24 at Sunnyside (L, 20-13)
Aug. 31 at Nogales (L, 21-13)
Sept. 7 MARANA
Sept. 14 at Sierra Vista Buena
Sept. 21 IRONWOOD RIDGE
Sept. 28 RINCON/UNIVERSITY
Oct. 5 CHOLLA
Oct. 12 at Flowing Wells
Oct. 19 MOUNTAIN VIEW
Oct. 26 at Empire
Empire Ravens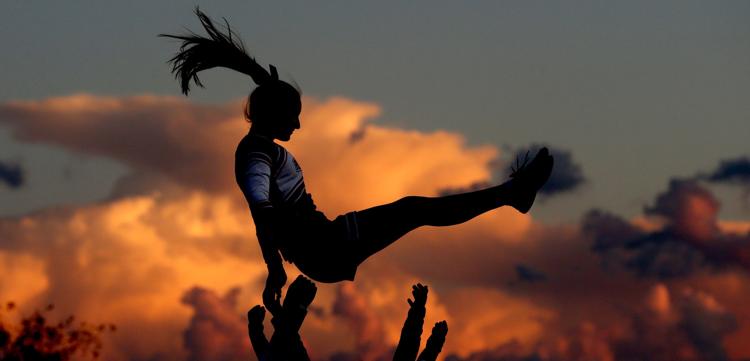 EMPIRE
Nickname: Ravens
Division: Class 5A Sonoran
2018 schedule (home games in ALL CAPS):
Aug. 24 RIO RICO (L, 14-13)
Aug. 31 DOUGLAS (L, 42-26)
Sept. 7 at Sierra Vista Buena
Sept. 14 at Palo Verde
Sept. 21 at Nogales
Sept. 28 FLOWING WELLS
Oct. 5 at Mountain View
Oct. 12 CHOLLA
Oct. 19 at Rincon/University
Oct. 26 DESERT VIEW
Flowing Wells Caballeros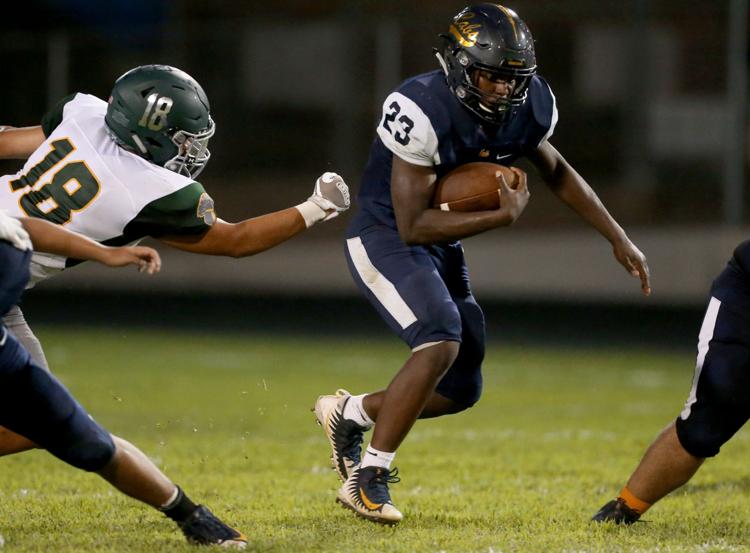 FLOWING WELLS
Nickname: Caballeros
Division: Class 5A Sonoran
2018 schedule (home games in ALL CAPS):
Aug. 17 CANYON DEL ORO (W, 38-37)
Aug. 24 WALDEN GROVE (W, 20-19)
Aug. 31 PALM DESERT (Calif.) (L, 9-7)
Sept. 7 at Amphi
Sept. 14 PARADISE VALLEY
Sept. 28 at Empire
Oct. 5 at Rincon/University
Oct. 12 DESERT VIEW
Oct. 19 at Cholla
Oct. 26 MOUNTAIN VIEW
Mountain View Mountain Lions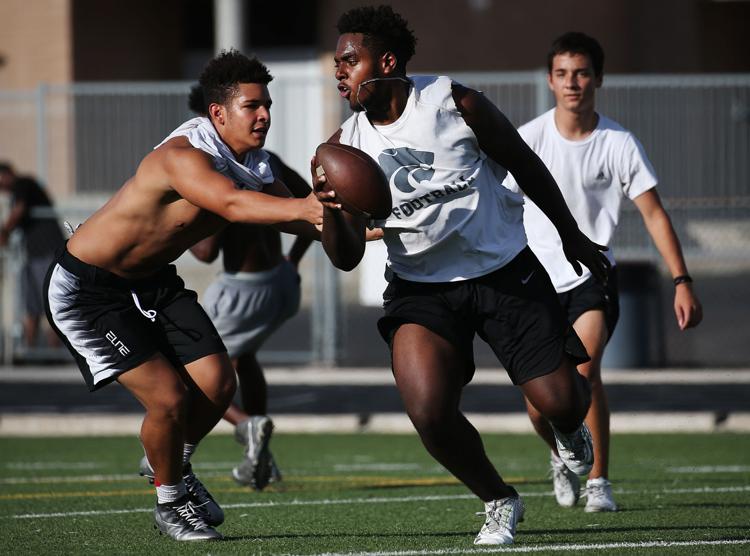 MOUNTAIN VIEW
Nickname: Mountain Lions
Division: Class 5A Sonoran
2018 schedule (home games in ALL CAPS):
Aug. 16 IRONWOOD RIDGE (L, 42-14)
Aug. 31 GILBERT HIGLEY (L, 39-14)
Sept. 7 at Queen Creek Casteel
Sept. 14 at Tucson High
Sept. 21 CIENEGA
Sept. 28 at Cholla
Oct. 5 EMPIRE
Oct. 12 RINCON/UNIVERSITY
Oct. 19 at Desert View
Oct. 26 at Flowing Wells
Rincon/University Rangers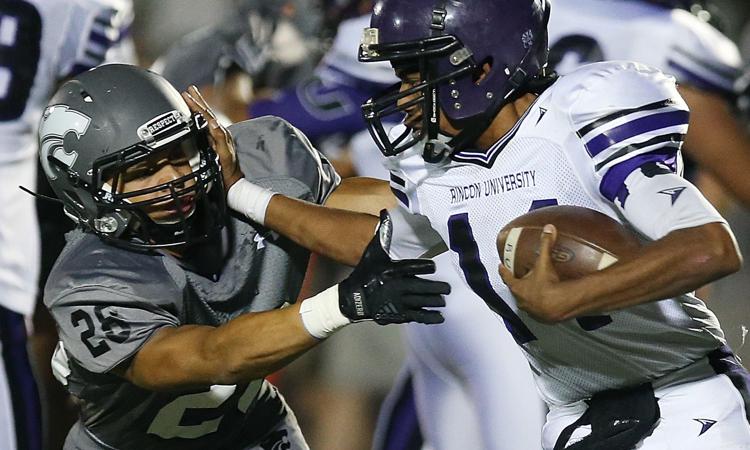 RINCON/UNIVERSITY
Nickname: Rangers
Division: Class 5A Sonoran
2018 schedule (home games in ALL CAPS):
Aug. 17 at Phoenix Sierra Linda (L, 27-19)
Aug. 31 SUNNYSIDE (L, 56-6)
Sept. 7 at Tanque Verde
Sept. 14 at Cienega
Sept. 21 PALO VERDE
Sept. 28 at Desert View
Oct. 5 FLOWING WELLS
Oct. 12 at Mountain View
Oct. 19 EMPIRE
Oct. 26 CHOLLA
Amphi Panthers
AMPHI
Nickname: Panthers
Division: Class 4A Gila
2018 schedule (home games in ALL CAPS):
Aug. 17 at Buckeye (L, 51-7)
Aug. 24 at Casa Grande Vista Grande (L, 19-0)
Aug. 31 TANQUE VERDE (W, 45-0)
Sept. 7 FLOWING WELLS
Sept. 14 at Canyon del Oro
Sept. 28 PALO VERDE
Oct. 5 at Rio Rico
Oct. 12 DOUGLAS
Oct. 19 WALDEN GROVE
Oct. 26 at Pueblo
Douglas Bulldogs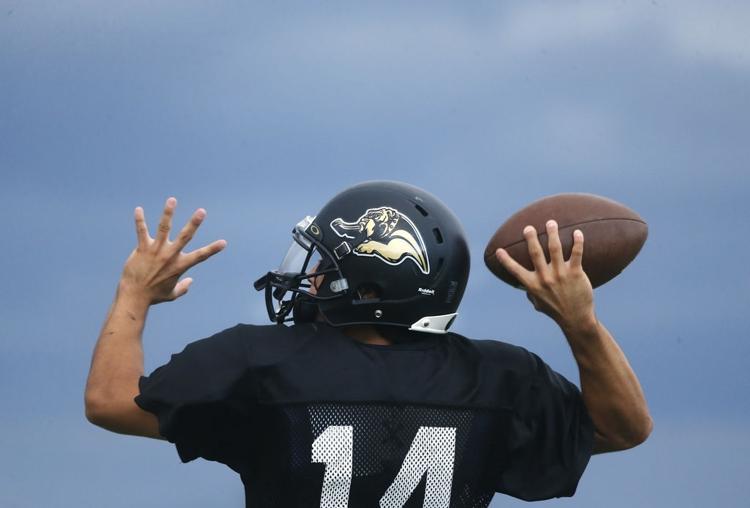 DOUGLAS
Nickname: Bulldogs
Division: Class 4A Gila
2018 schedule (home games in ALL CAPS):
Aug. 17 at Tanque Verde (W, 55-6)
Aug. 24 BISBEE (L, 54-7)
Aug. 31 at Empire (W, 42-26)
Sept. 7 CATALINA 
Sept. 21 at Silver City (N.M.) Silver
Sept. 28 at Pueblo
Oct. 5 WALDEN GROVE
Oct. 12 at Amphi
Oct. 19 at Palo Verde
Oct. 26 RIO RICO
Palo Verde Titans
PALO VERDE
Nickname: Titans
Division: Class 4A Gila
2018 schedule (home games in ALL CAPS):
Aug. 17 CASA GRANDE (L, 49-0)
Aug. 24 at Catalina (W, 28-6)
Aug. 31 SAHUARITA (L, 42-7)
Sept. 14 EMPIRE
Sept. 21 at Rincon/University
Sept. 28 at Amphi
Oct. 5 PUEBLO
Oct. 12 at Rio Rico
Oct. 19 DOUGLAS
Sept. 26 at Walden Grove
Pueblo Warriors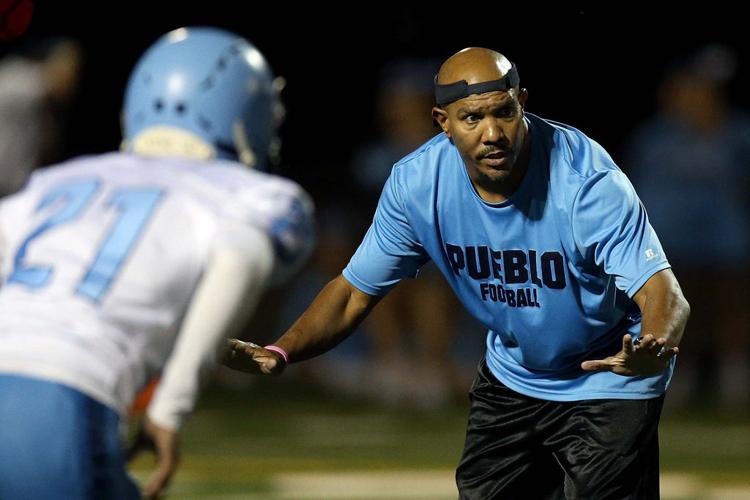 PUEBLO
Nickname: Warriors
Division: Class 4A Gila
2018 schedule (home games in ALL CAPS):
Aug. 24 at Tucson High (L, 30-12)
Aug. 31 CASA GRANDE (L, 26-12)
Sept. 7 at Cholla 
Sept. 14 SUNNYSIDE
Sept. 21 at Catalina Foothills
Sept. 28 DOUGLAS
Oct. 5 at Pueblo
Oct. 12 at Walden Grove
Oct. 19 RIO RICO
Oct. 26 AMPHI
Rio Rico Hawks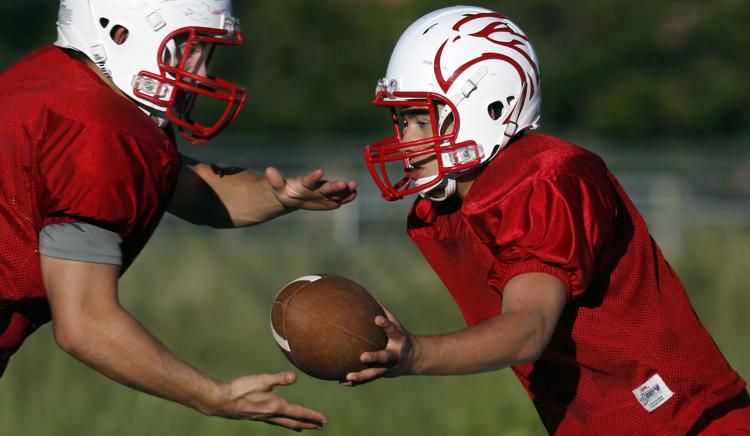 RIO RICO
Nickname: Hawks
Division: Class 4A Gila
2018 schedule (home games in ALL CAPS):
Aug. 17 PUSCH RIDGE CHRISTIAN (L, 48-12)
Aug. 24 at Empire (W, 14-13)
Aug. 31 Catalina (L, 30-25)
Sept. 7 NOGALES
Sept. 14 at Casa Grande
Sept. 28 at Walden Grove
Oct. 5 AMPHI
Oct. 12 PALO VERDE
Oct. 19 at Pueblo
Oct. 26 at Douglas
Walden Grove Red Wolves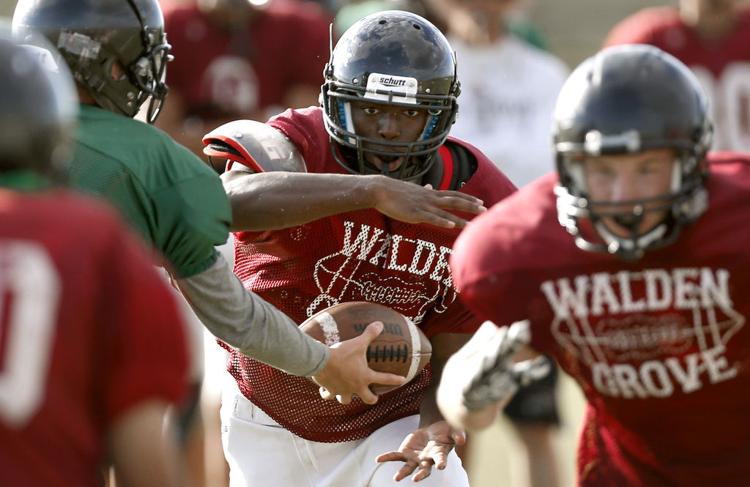 WALDEN GROVE
Nickname: Red Wolves
Division: Class 4A Gila
2018 schedule (home games in ALL CAPS):
Aug. 24 at Flowing Wells (L, 20-19)
Aug. 31 at Pusch Ridge Christian (W, 14-0)
Sept. 7 CASA GRANDE
Sept. 14 NOGALES
Sept. 21 at Glendale
Sept. 28 RIO RICO
Oct. 5 at Douglas
Oct. 12 PUEBLO
Oct. 19 at Amphi
Oct. 26 PALO VERDE
Canyon del Oro Dorados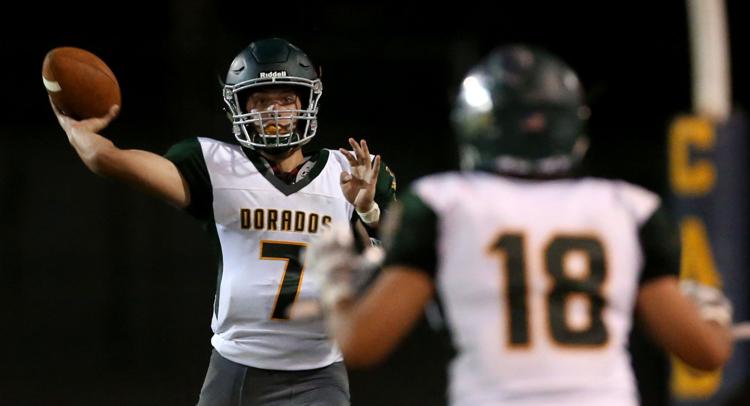 CANYON DEL ORO
Nickname: Dorados
Division: Class 4A Kino
2018 schedule (home games in ALL CAPS):
Aug. 17 at Flowing Wells (L, 38-37)
Aug. 24 PRESCOTT (Postponed until Sept. 21)
Aug. 31 at Apache Junction (W, 55-26)
Sept. 7 at Pusch Ridge
Sept. 14 AMPHI
Sept. 21 PRESCOTT
Sept. 28 CATALINA FOOTHILLS
Oct. 5 at Sahuaro
Oct. 12 SALPOINTE CATHOLIC
Oct. 19 at Casa Grande Vista Grande
Oct. 26 CASA GRANDE
Catalina Foothills Falcons
CATALINA FOOTHILLS
Nickname: Falcons
Division: Class 4A Kino
2018 schedule (home games in ALL CAPS):
Aug. 17 at Sierra Vista Buena (W, 28-17)
Aug. 24 GLENDALE CACTUS (L, 36-12)
Aug. 31 at Marana (L, 35-20)
Sept. 7 at Sabino
Sept. 21 PUEBLO
Sept. 28 at Canyon del Oro
Oct. 5 CASA GRANDE VISTA GRANDE
Oct. 12 CASA GRANDE
Oct. 19 at Salpointe Catholic
Oct. 26 SAHUARO
Sahuaro Cougars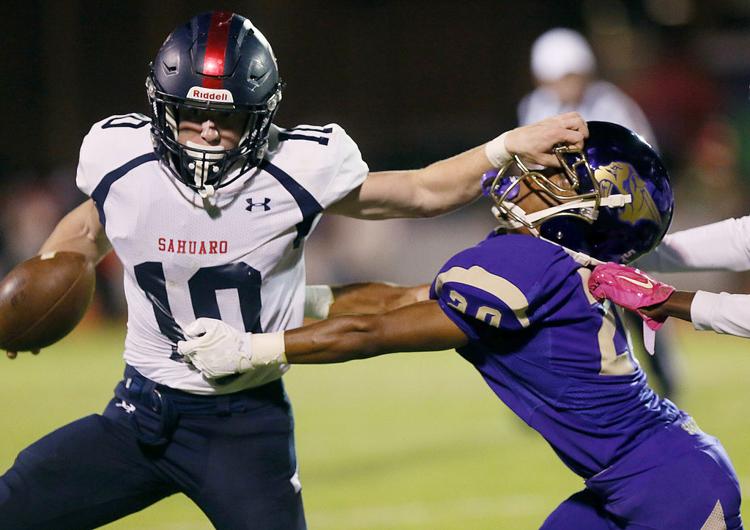 SAHUARO
Nickname: Cougars
Division: Class 4A Kino
2018 schedule (home games in ALL CAPS):
Aug. 17 CASA GRANDE VISTA GRANDE (W, 55-13)
Aug. 24 SIERRA VISTA BUENA (L, 16-15)
Aug. 31 at Sabino (W, 34-7)
Sept. 7 at Tempe Marcos de Niza
Sept. 14 CHOLLA
Sept. 21 SUNNYSIDE
Sept. 28 at Salpointe Catholic
Oct. 5 CANYON DEL ORO
Oct. 12 at Casa Grande
Oct. 19 at Catalina Foothills
Salpointe Catholic Lancers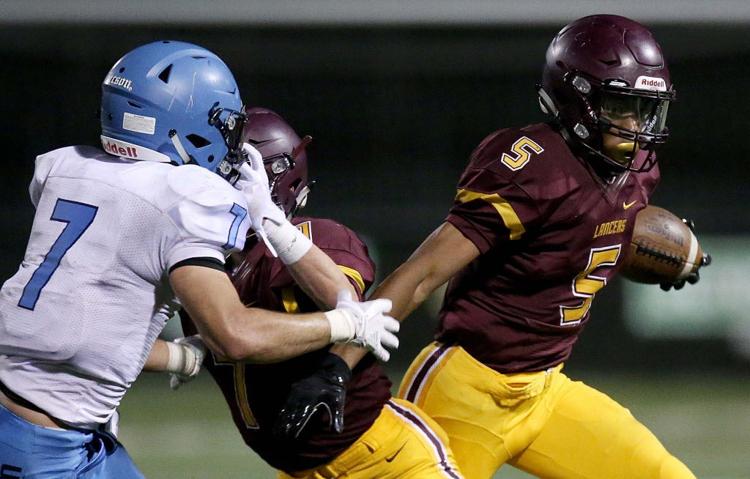 SALPOINTE CATHOLIC
Nickname: Lancers
Division: Class 4A Kino
2018 schedule (home games in ALL CAPS):
Aug. 24 at Mesa Dobson (W, 56-7)
Aug. 31 GOODYEAR DESERT EDGE (W, 28-21)
Sept. 7 EL PASO DEL VALLE
Sept. 14 at Glendale Cactus
Sept. 21 TUCSON HIGH
Sept. 28 SAHUARO
Oct. 5 at Casa Grande
Oct. 12 at Canyon del Oro
Oct. 19 CATALINA FOOTHILLS
Oct. 26 at Casa Grande Vista Grande
Catalina Trojans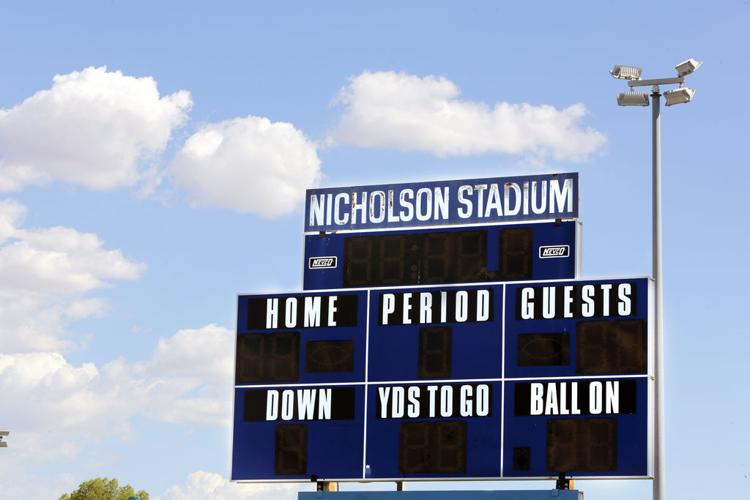 CATALINA
Nickname: Trojans
Division: Class 3A South
2018 schedule (home games in ALL CAPS):
Aug. 24 PALO VERDE (L, 28-6)
Aug. 31 at Rio Rico (W, 35-20)
Sept. 7 at Douglas
Sept. 14 at Payson
Sept. 21 COOLIDGE
Sept. 28 SABINO
Oct. 5 at Safford
Oct. 12 SAHUARITA
Oct. 19 at Tanque Verde
Oct. 26 PUSCH RIDGE CHRISTIAN
Pusch Ridge Christian Lions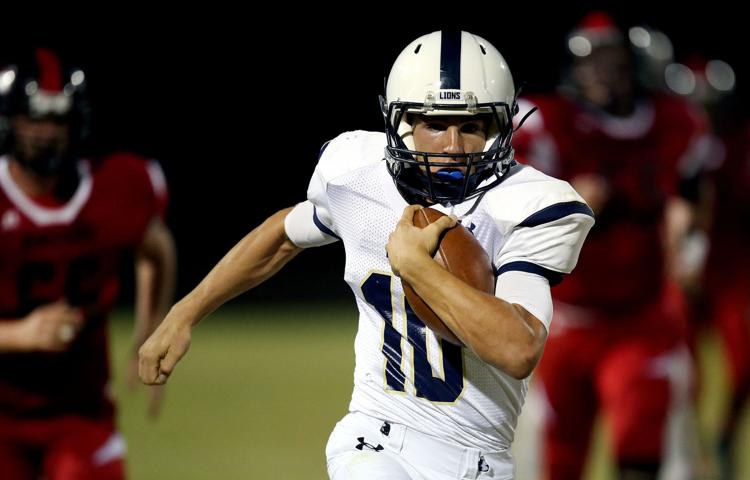 PUSCH RIDGE CHRISTIAN
Nickname: Lions
Division: Class 3A South 
2018 schedule (home games in ALL CAPS):
Aug. 17 at Rio Rico (W, 48-12)
Aug. 31 WALDEN GROVE (L, 14-0)
Sept. 7 CANYON DEL ORO
Sept. 14 SNOWFLAKE
Sept. 21 at Fountain Hills
Sept. 28 at Tanque Verde
Oct. 5 SAHUARITA
Oct. 12 at Sabino
Oct. 19 SAFFORD
Oct. 26 at Catalina
Sabino Sabercats
SABINO
Nickname: Sabercats
Division: Class 3A South
2018 schedule (home games in ALL CAPS):
Aug. 24 at Casa Grande (L, 21-6)
Aug. 31 SAHUARO (L, 34-7)
Sept. 7 CATALINA FOOTHILLS
Sept. 14 at Lakeside Blue Ridge
Sept. 21 QUEEN CREEK BENJAMIN FRANKLIN
Sept. 28 at Catalina
Oct. 5 TANQUE VERDE
Oct. 12 PUSCH RIDGE CHRISTIAN
Oct. 19 SAHUARITA
Oct. 26 at Safford
Sahuarita Mustangs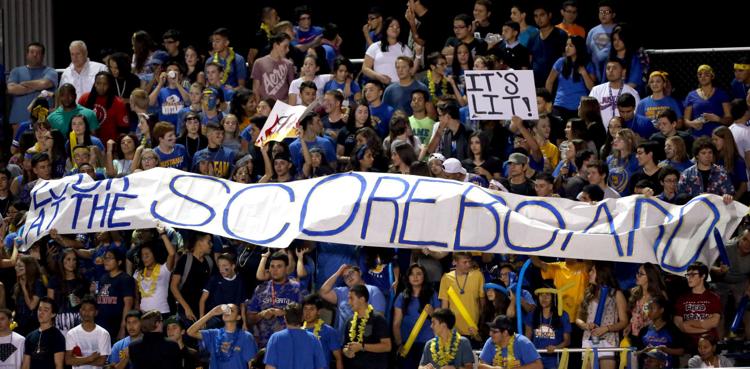 SAHUARITA
Nickname: Mustangs
Division: Class 3A South
2018 schedule (home games in ALL CAPS):
Aug. 17 SANTA CRUZ VALLEY (W, 28-22)
Aug. 31 at Palo Verde (W, 42-7)
Sept. 7 COOLIDGE
Sept. 15 at Holbrook
Sept. 21 SAN TAN FOOTHILLS
Sept. 28 SAFFORD
Oct. 5 at Pusch Ridge Christian
Oct. 12 at Catalina
Oct. 19 at Sabino
Oct. 26 TANQUE VERDE
Tanque Verde Hawks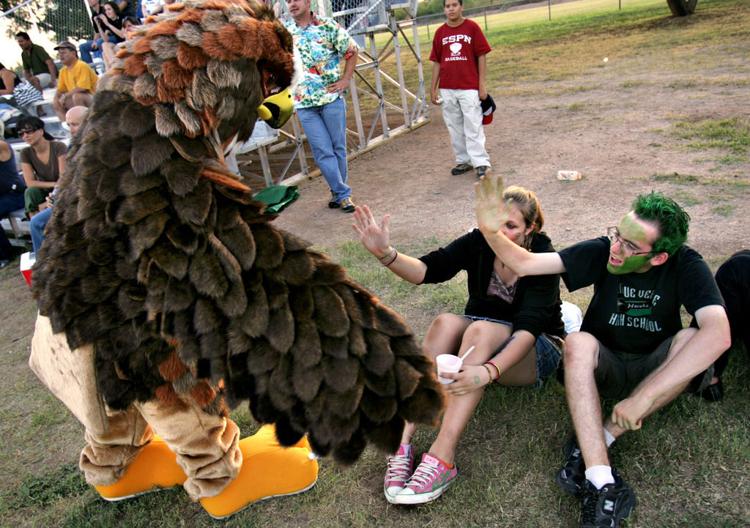 TANQUE VERDE
Nickname: Hawks
Division: Class 3A South
2018 schedule (home games in ALL CAPS):
Aug. 17 DOUGLAS (L, 55-6)
Aug. 31 at Amphi (L, 45-0)
Sept. 7 RINCON/UNIVERSITY
Sept.14 WINSLOW
Sept. 21 at Chandler AZ College Prep
Sept. 28 PUSCH RIDGE CHRISTIAN
Oct. 5 at Sabino
Oct. 11 at Safford
Oct. 19 CATALINA
Oct. 26 at Sahuarita
Santa Rita Eagles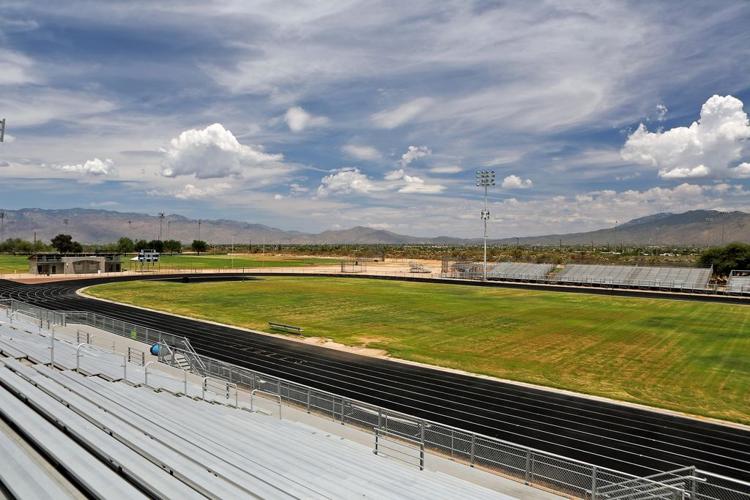 SANTA RITA
Nickname: Eagles
Division: Class 2A San Pedro
2018 schedule (home games in ALL CAPS):
Aug. 24 at Morenci (L, 66-0)
Aug. 31 SAN CARLOS (L, 18-6)
Sept. 7 at Benson
Sept. 14 MIAMI
Sept. 21 at San Manuel
Sept. 28 TONOPAH VALLEY
Oct. 5 at Willcox
Oct. 12 TOMBSTONE
Oct. 19 BISBEE
Oct. 26 at Thatcher