Friday night's high school football matchups, locations and predictions
The Star's Justin Spears predicts the outcome of every game being played Friday night. 
Pueblo-Foothills showdown is our game of the week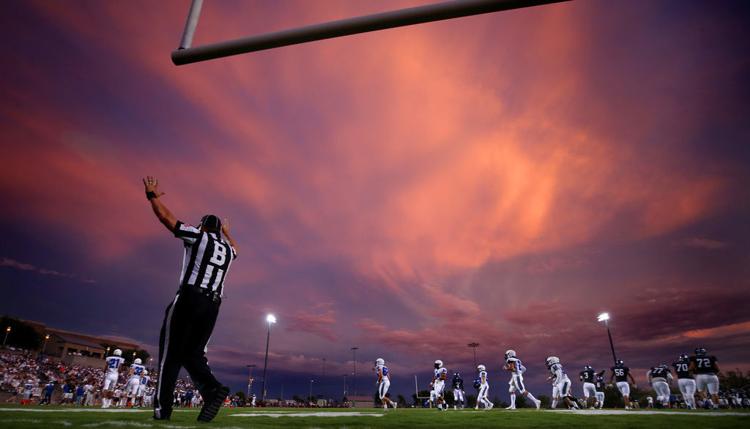 There are just four undefeated teams left in Tucson heading into Friday night's games: Canyon del Oro, Pueblo, Sahuaro and Salpointe Catholic. CDO, Sahuaro and Salpointe Catholic all compete in the Class 4A Kino Region, so the second half of the season could feature some bigger-than-big games.
For now, let's focus on the final week of September. Our game of the week features Catalina Foothills and undefeated Pueblo. The Falcons are coming off a disappointing one-possession loss to Sabino; can they spoil Pueblo's perfect record?
The Star's Justin Spears predicts how that contest will fare, along with every other game in Tucson. All games kick off at 7 p.m.; the Star's projected winner is in ALL CAPS
SALPOINTE CATHOLIC (3-0) at Tucson High (3-2)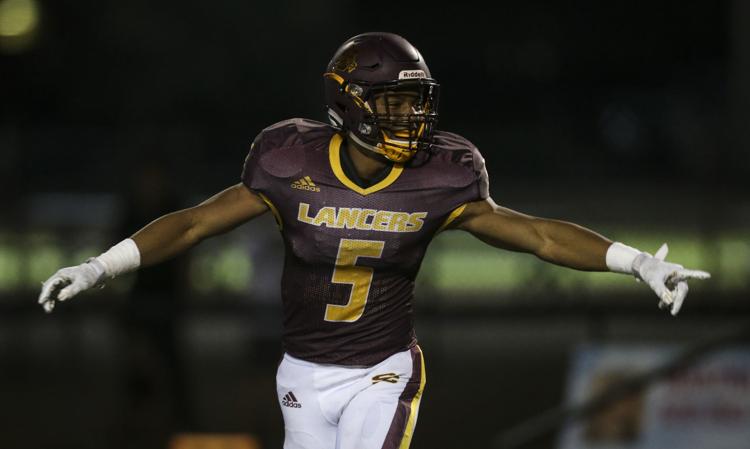 Location: 400 N. Second Ave.
What to expect: The lucky number for this game is 190. If Salpointe Catholic running back Bijan Robinson rushes for 190 yards against the Badgers, then he will surpass former Arizona Wildcat and CDO star Ka'Deem Carey for Tucson's career rushing record (5,701). Last week, the Texas-bound Robinson rushed for 170 yards and scored four touchdowns in a carefree win over Glendale Cactus. Meanwhile, Tucson High lost its second game of the season. The last time the Lancers played Tucson High on the road, Robinson went viral after he hurdled over a Badgers defender. Expect Robinson to pass his idol, and for Salpointe to win. Let's call it 35-17 Lancers.
Glendale Apollo (1-3) at SIERRA VISTA BUENA (3-1)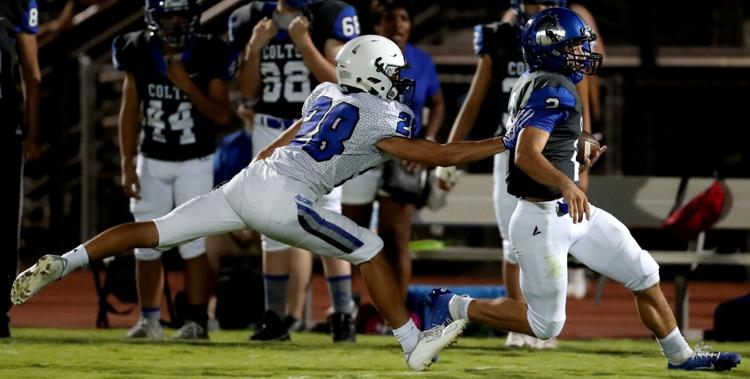 Location: 5225 Buena School Blvd., Sierra Vista
What to expect: Remember when you were a kid and played football with your friends, and two words — "go long" — were all you needed? Well, that's Buena's offense led by senior quarterback Jovoni Borbon. After completing 3 of 4 passes for 113 yards two weeks ago, which earned him Star Player of the Week honors, Borbon topped his performance with a 171-yard, three-touchdown outing against Desert View. Once again, his top target was sophomore wide receiver Keyon Taylor, who had five catches for 155 yards and two touchdowns. Buena's offense is rolling, and so it's tough to pick against the Colts — especially at home. Expect a 33-21 Buena win on a crisp night in Sierra Vista.
Mountain View (1-3) at CIENEGA (2-2)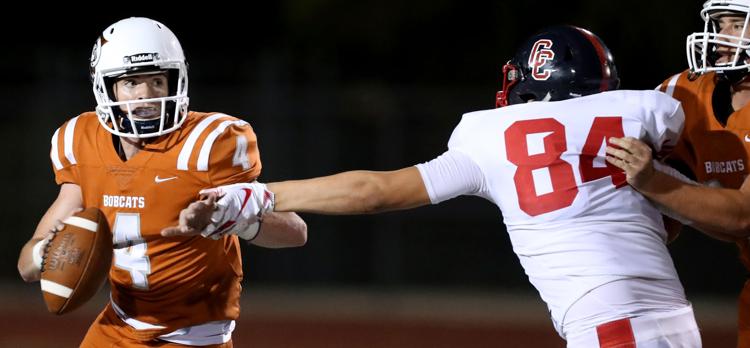 Location: 12775 E. Mary Ann Cleveland Way, Vail
What to expect: The last time Matt Johnson stepped foot on Cienega's turf, he was the head coach of Ironwood Ridge, and the Nighthawks upset the Bobcats 20-17 in the regular-season finale. Now the head coach of Mountain View, Johnson will try to do the same with his new club. This game has "classic" written all over it; it will come down whichever team wins the penalty battle and controls the line of scrimmage. Mountain View is better than its record shows, but we like the Bobcats at home 30-21.
NOGALES (3-1) at Empire (1-3)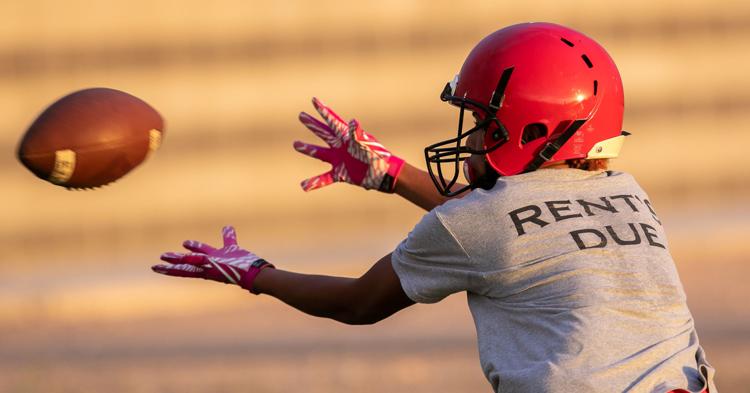 Location: 10701 E. Mary Ann Cleveland Way, Vail
What to expect: Don't look now, but the Apaches are off to their best start in four years. Senior linebacker Abraham Aldaz and defensive end Hernan Ortiz have combined for 67 tackles and seven stops for losses this season. Nogales shouldn't have an issue against a struggling Empire team even though the game is on the road. Nogales wins again, 42-14.
Desert View (2-2) at IRONWOOD RIDGE (1-3)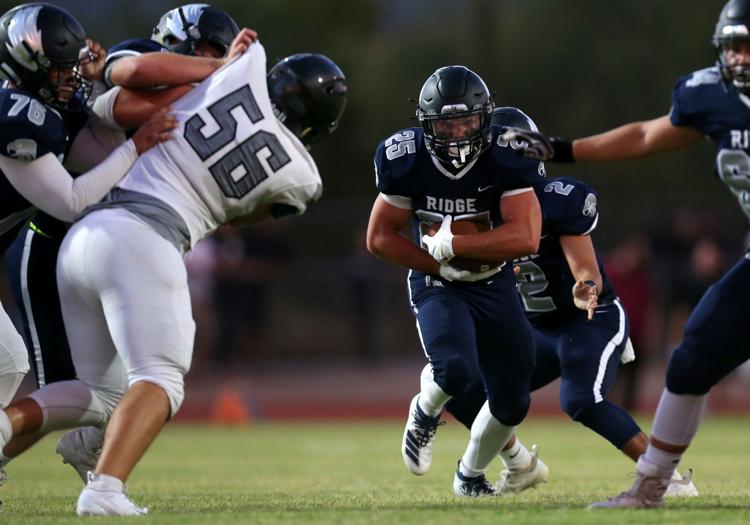 Location: 2475 W. Naranja Drive
What to expect: This game will be quick. Not because of the score, but because both teams are known for their ability to run the football, which will eat up a ton of clock throughout the game. Brandon Barrios is the Nighthawks' leading rusher with 327 yards this season. Desert View will counter with emerging star Serge Gboweiah, who has 562 yards. Expect the 1-3 Nighthawks to get back on track with a 35-8 win.
SAHUARO (5-0) at Sunnyside (1-3)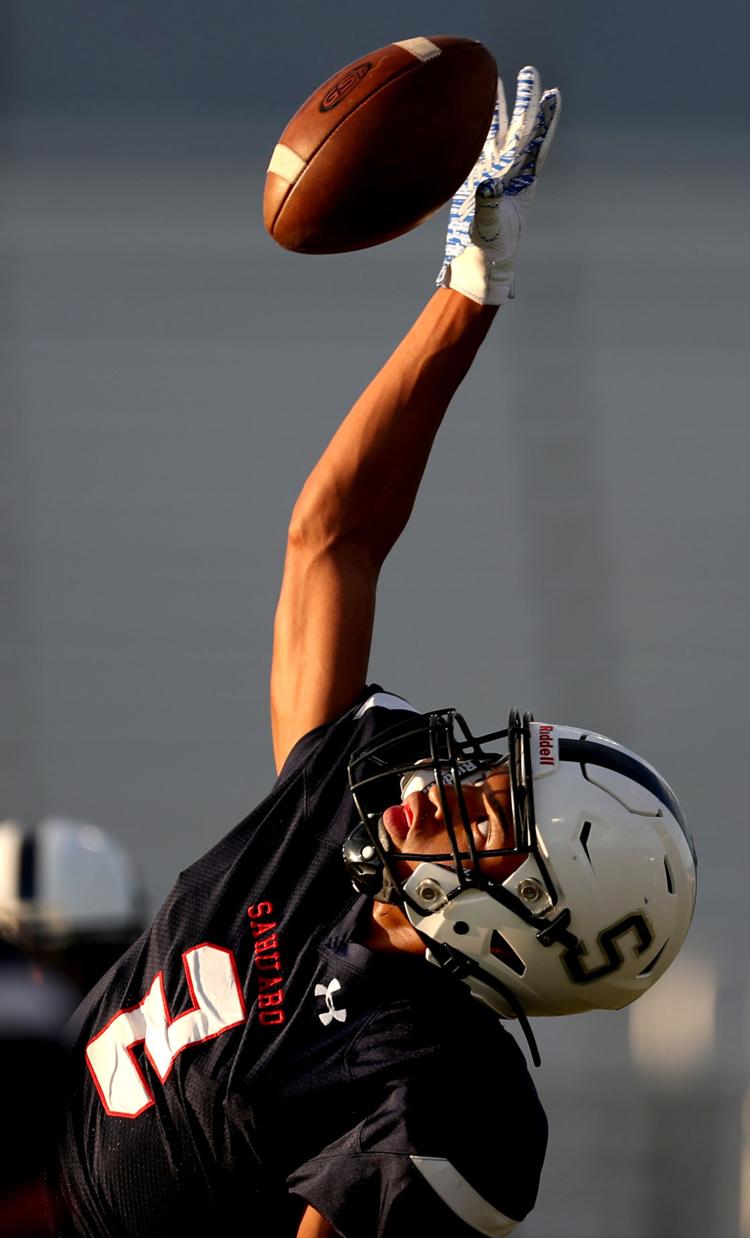 Location: 1725 E. Bilby Road
What to expect: Sahuaro shouldn't have to worry much about this week's game against a rebuilding Sunnyside program. The Blue Devils lost a heartbreaker, 22-21, to south-side rival Pueblo last Friday after winning their first game of the season the week prior. Sahuaro's rushing attack — featuring Izaiah Davis, Trevion Watkins and Jamir Gasaway — will be too much for Sunnyside this week. Cougars roll 49-8.
Rincon/University (2-2) at PALO VERDE (2-2)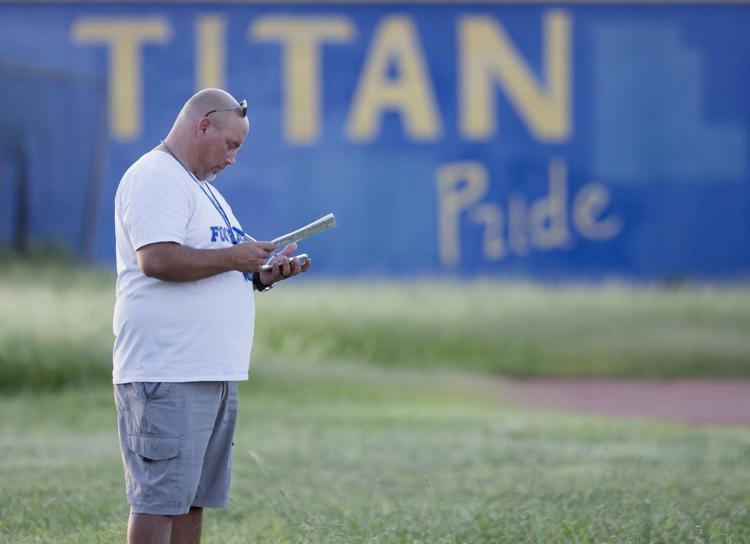 Location: 1302 S. Avenida Vega
What to expect: In his first season with the program, Palo Verde head coach Mike Wells has already matched last season's win total after the Titans took down Empire last week. On Friday, they'll take on sometime rival Rincon/University. These players have played Pop Warner together or against each other. This could be the closest game of the night. The Rangers are itching to win after getting blasted 63-7 by Cienega, but with Palo Verde coming off a victory and hosting this week, let's go with the Titans in a close one. Call it 21-20.
Glendale (3-1) at WALDEN GROVE (3-1)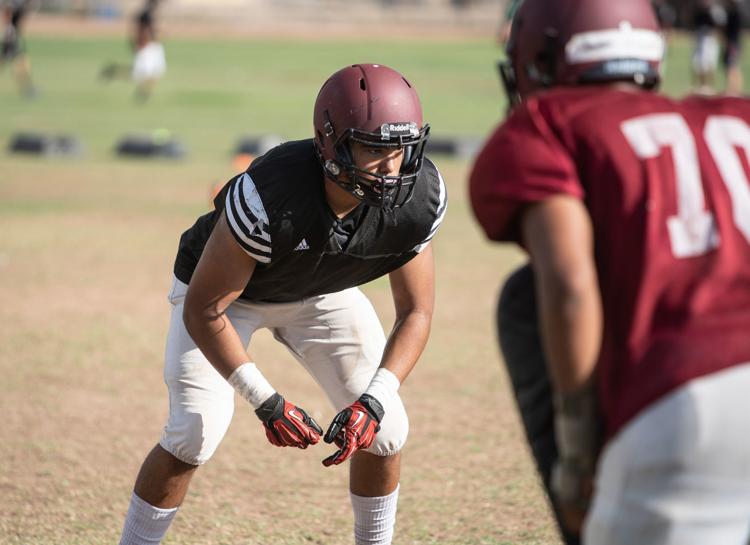 Location: 15510 S. Sahuarita Park Road, Sahuarita
What to expect: Walden Grove's defense has to be on its A-game Friday or else this game could wind up in the loss column for the Red Wolves. Glendale quarterback Rocco Bruney has 973 passing yards, which is a 243.3 average per game, and nine touchdowns. Fortunately, Walden Grove has two linebackers that cover the field sideline-to-sideline in Sebastian Adamski and Rick Avelar III. Adamski has 61 tackles this, while Avelar isn't far behind with 51. Expect Walden Grove's defense to step up behind the two anchors at linebacker, and for the Red Wolves to win 28-24.
Sabino (3-1) at QUEEN CREEK BENJAMIN FRANKLIN (5-0)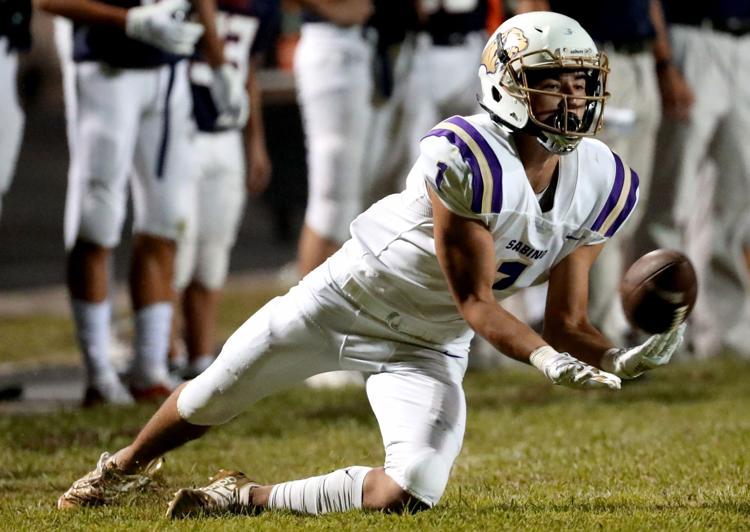 Location: 18864 E. Germann Road, Queen Creek
What to expect: The Sabercats took care of business against a sneaky Lakeside Blue Ridge team last week, but it doesn't get easier for them this week. In fact, this game is arguably the toughest on Sabino's schedule, which speaks volumes considering the Sabercats already played undefeated Sahuaro a few weeks ago. Benjamin Franklin had two 100-plus-yard rushers, Danner Bowen (103) and Chancin Loving (156), in last week's 35-7 win over Coolidge. Last time Sabino played an elite rushing attack was against Sahuaro, and the Sabercats coughed up 376 rushing yards. It's going to take a perfect game for Sabino to win, and we don't think that will happen. Let's call it 42-34 Franklin.
FOUNTAIN HILLS (2-2) at Pusch Ridge Christian (1-3)
Location: 9500 N. Oracle Road 
What to expect: Pusch Ridge Christian has been outscored 75-6 in three games since opening its season with a 42-0 win over Rio Rico. Pusch Ridge running back Evan Lovett has been a bright spot, gaining 341 yards and scoring a pair of touchdowns. Otherwise, the Lions haven't found their stride offensively. Expect the struggles to continue against a tough Fountain Hills team. The visitors win 21-6. 
Catalina (0-4) at COOLIDGE (4-1)
Location: 684 W. Northern Ave., Coolidge
What to expect: Coolidge is coming off a loss to a talented Benjamin Franklin team, and will face a struggling Catalina team on Friday night. The Trojans have been outscored 200-6 this season and are giving up an average of 50 points per game. Expect more of the same, and a 49-0 Coolidge win.
SAHUARITA (2-2) at Queen Creek San Tan Foothills (2-3)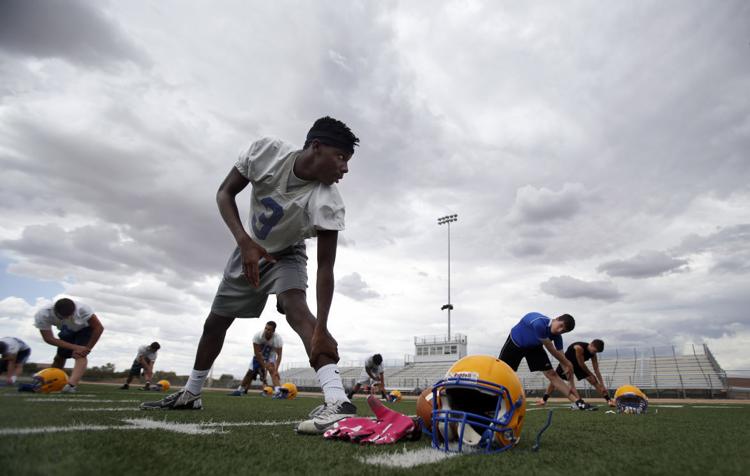 Location: 1255 W. Silverdale Road, Queen Creek
What to expect: Last year's contest was 43-6 win in favor of the Mustangs. The margin of victory won't be that large this time around. Sahuarita senior linebacker Michael Molio'o has 43 tackles this season, which is a team-high by 20. Molio'o will be flying around this Friday making plays for Sahuarita in a 35-20 win.
CHANDLER ARIZONA COLLEGE PREP (4-1) at Tanque Verde (0-4)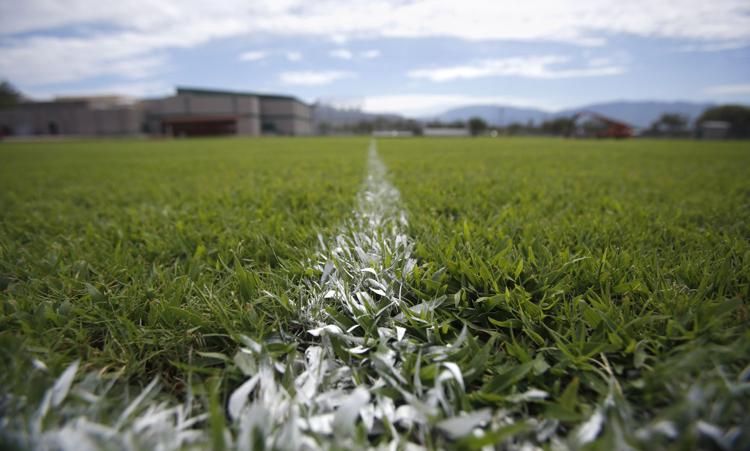 Location: 4201 N. Melpomene Way
What to expect: Tanque Verde is another team struggling to win this season, but at least the Hawks are putting points on the board. Arizona College Prep quarterback Mark Chavez is averaging 182.2 passing yards per game, while junior running back Richard Williams is rushing for an average of 167 yards per game. Arizona College Prep has way too many weapons for Tanque Verde to handle. Call it 63-13.
San Manuel (1-3) at SANTA RITA (1-3)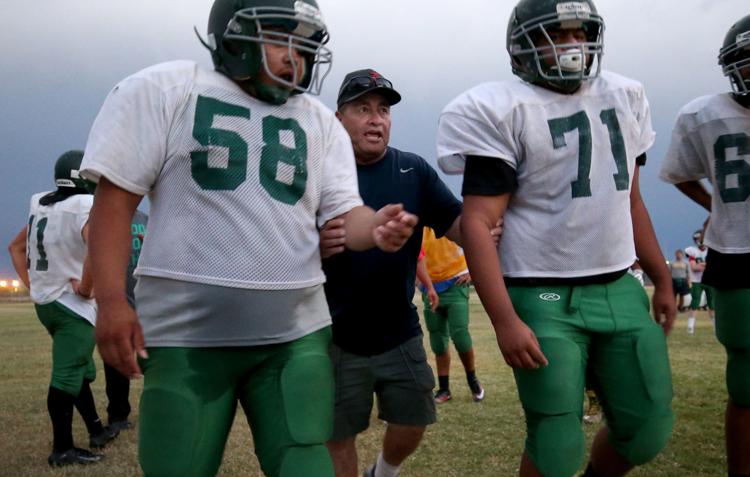 Location: 3951 S. Pantano Road
What to expect: It's been six years since Santa Rita finished a season with more than one win. Things are trending in the right direction. Expect Santa Rita running backs Fernando Molina and Alex Durgin to carry the Eagles to a grind-it-out 14-8 win over San Manuel.
Catalina Foothills (1-3) at PUEBLO (4-0)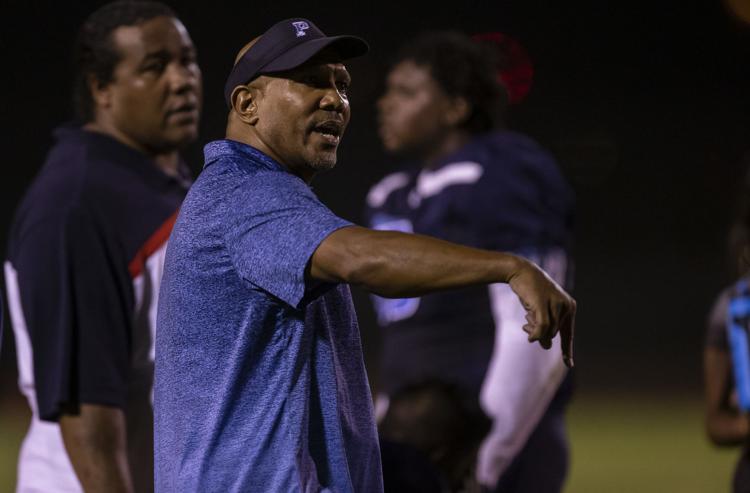 Location: 3500 S. 12th Ave.
What to expect: If you end up attending this game, expect to hear a group of people shouting "Warrior block" almost every time a positive play happens for Pueblo. The Warriors' fan base is passionate and even better for them, the product on the football field gives them something to cheer. Credit coach Brandon Sanders, a Dick Tomey disciple, for representing his late coach every time he steps on the field. With the initials "DT" spray-painted on the 25-yard line, Pueblo is undefeated and has momentum reaching the halfway point of the season. Expect the good times to continue in a 31-28 win.