Here's a look at every Southern Arizona football player to win prestigious Gatorade award
The big-school rushing leader became one of six Tucson natives to win Arizona Gatorade Player of the Year. 
Bijan Robinson becomes first Tucson player in 14 years to win prestigious award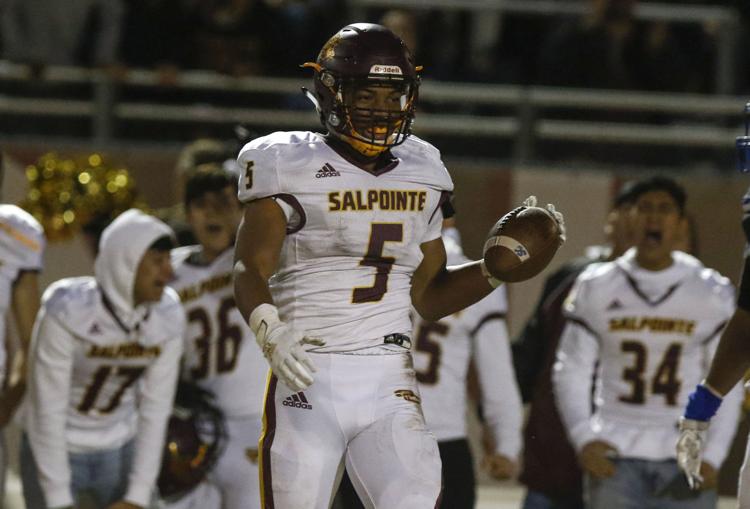 Gatorade crowned Salpointe Catholic running back Bijan Robinson the best player in Arizona with its player of the year award Friday morning. The award recognizes athletic excellence, academic achievement and character. 
The Texas-bound Robinson rushed for 2,235 yards and 38 touchdowns this season, carries a B-average, is a leader at his church and volunteered to help youth football players in Tucson and the homeless. 
The 2018 Ed Doherty Award winner finished his high school career setting the all-time big-school rushing record with 7,036 yards and a state record 114 touchdowns. This season, Robinson averaged 203.2 yards per game. 
Robinson will go down as arguably the greatest running back Arizona has ever produced and for the first time in 14 years, Gatorade named a Tucson player the best in the state. 
Robinson joined six other Tucsonans to win the Gatorade Player of the Year award.
Here's a look at the other six: 
Michael Bates, RB, Amphitheater (1988)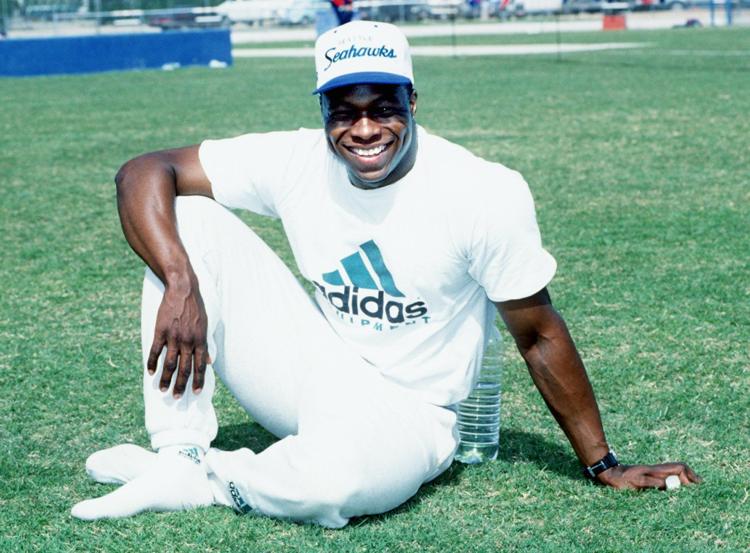 Similar to Robinson, Bates was one of the most sought-after running backs in his recruiting class following a historic run at Amphitheater. Bates was a Parade All-American and rated as the No. 2 running back nationally his senior year. Bates rushed for over 1,000 yards in three seasons and also set the state record in the 100-meter dash (10.34 seconds) as a sophomore. He won a bronze medal in 1992 Summer Olympics and became a five-time Pro Bowl selection as a kick returner. 
Mike Ciasca, OL, Sahuaro (1989)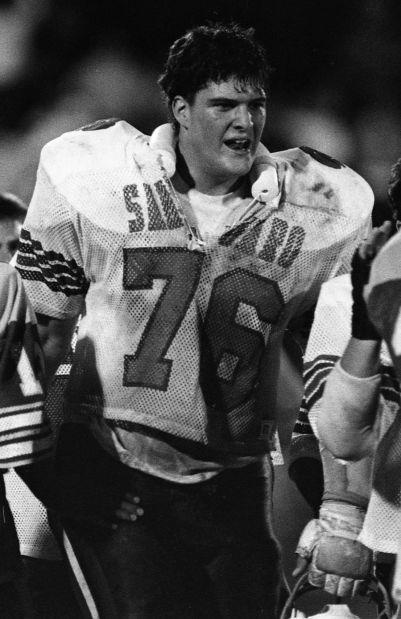 Ciasca was rated as the top lineman in the country by SuperPrep his final season at Sahuaro. The 6-foot-6-inch, 290-pound Parade All-American had offers from USC, UCLA, Florida State and Arizona. He was named the All-Southern Arizona offensive player of the year by the Star his senior year. Ciasca played collegiately at the UA.
Warner Smith, OL, San Manuel (1990)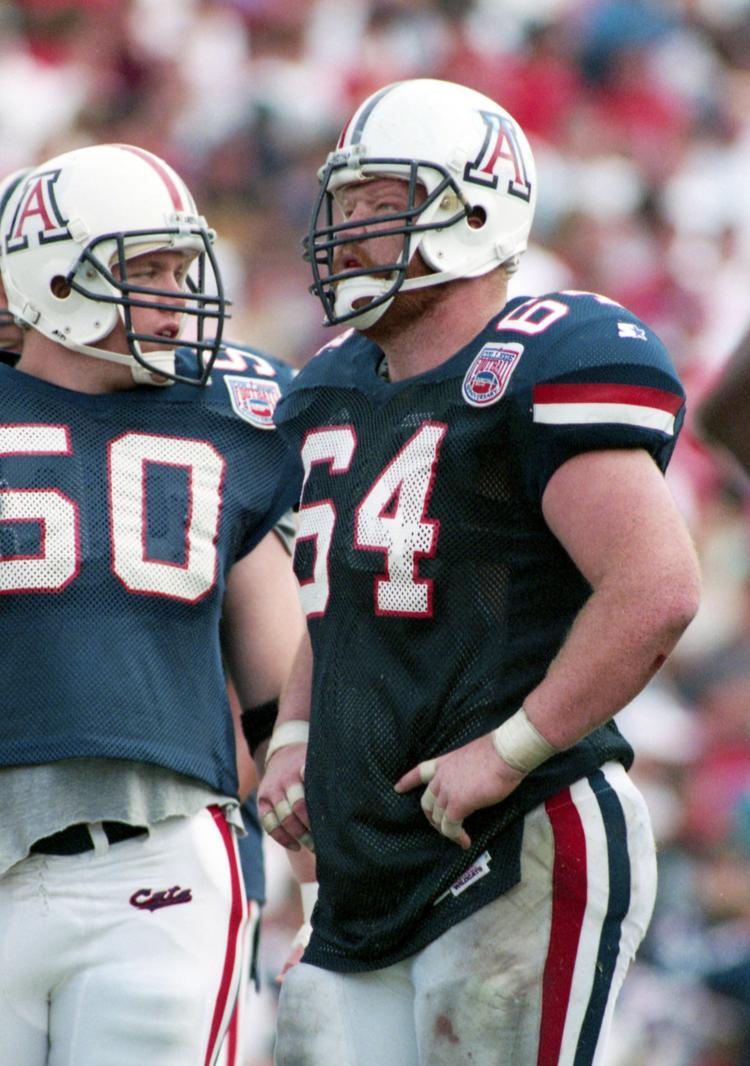 Smith was one of Southern Arizona's most dominant offensive linemen. He chose the UA over offers from Stanford, Iowa and Wisconsin. Smith became an All-Pac-10 guard under head coach Dick Tomey. Smith was diagnosed with  Amyotrophic Lateral Sclerosis (ALS) as an adult, and died in January 2018. 
Todd Thompson, TE, Sahuaro (1992)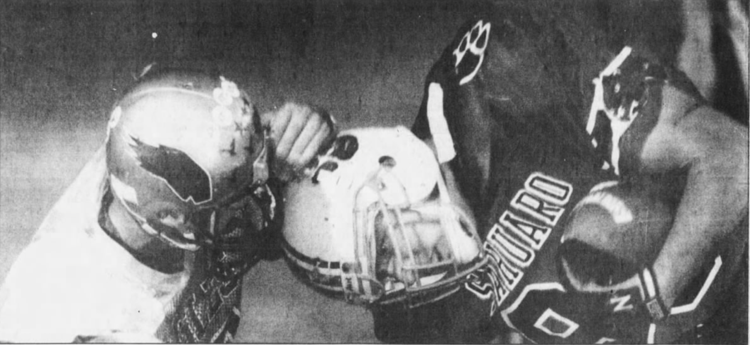 Thompson has a story unlike the other Arizona Gatorade Player of the Year winners. During his junior season, Thompson wasn't selected to the All-City team and was considered a middle-of-the-road tight end and defensive lineman for the Sahuaro Cougars. After winning the award in 1992, Thompson went to play on the defensive line for Tomey at the UA. 
Daniel Borg, OL, Ironwood Ridge (2004)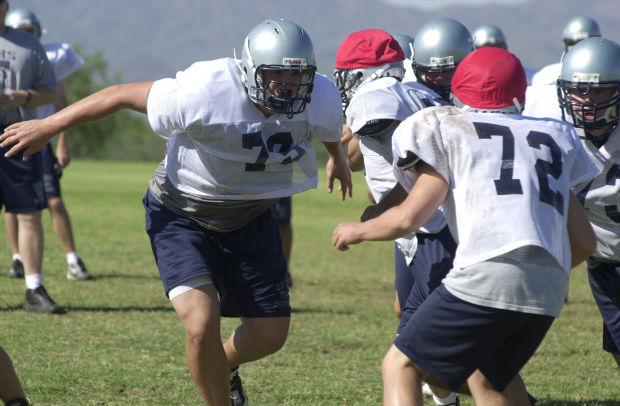 The 6-foot-5-inch 286-pound Borg was also an Army All-American selection during his senior year at Ironwood Ridge. Borg had college offers to 18 Division I programs, including Oregon and Notre Dame, but he chose Arizona. Borg retired from football while in college so he could focus on academics.
Glyndon Bolasky, RB/S, Sabino (2005)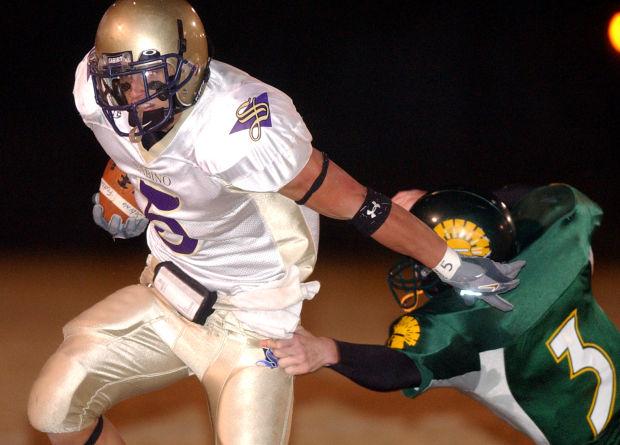 The last Tucson player before Robinson to earn Arizona Gatorade Player of the Year honors was Bolasky, a star running back at Sabino who starred alongside teammate Brooks Reed in high school. 
A two-way star, Bolasky rushed for 3,323 yards and 42 touchdowns in his final two years with the Sabercats. He led Sabino to an appearance in the Class 4A state championship game. Bolasky went on to play for Mike Stoops at the UA, but struggled with knee injuries. Reed, his high school and UA teammate, is still in the NFL.