A full list of high school football games in Southern Arizona this season. 
Mark your calendars!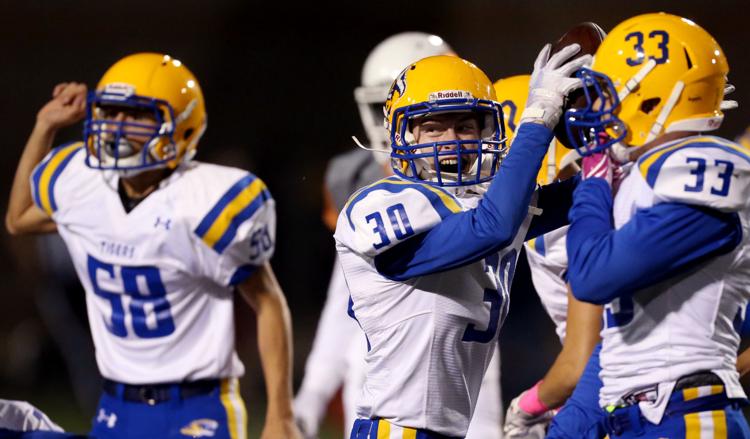 It may be summer time, but the 2019 high school football season is quickly approaching! Here's a week-by-week look at the Southern Arizona slate of games this fall. All kickoff times are at 7 p.m.
Aug. 22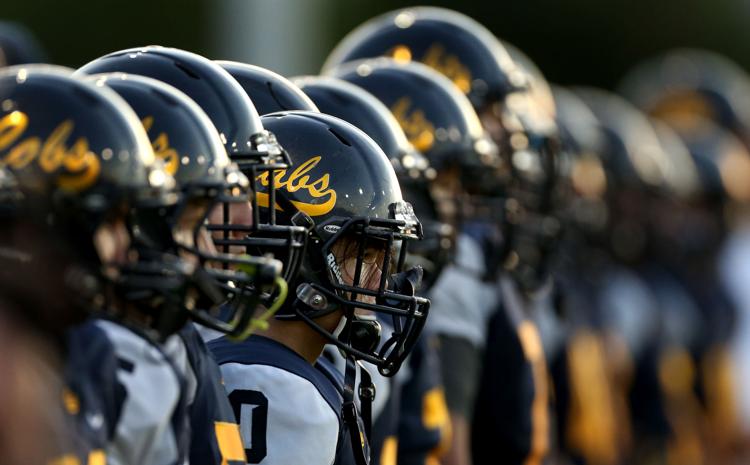 Flowing Wells @ Canyon del Oro
Aug. 23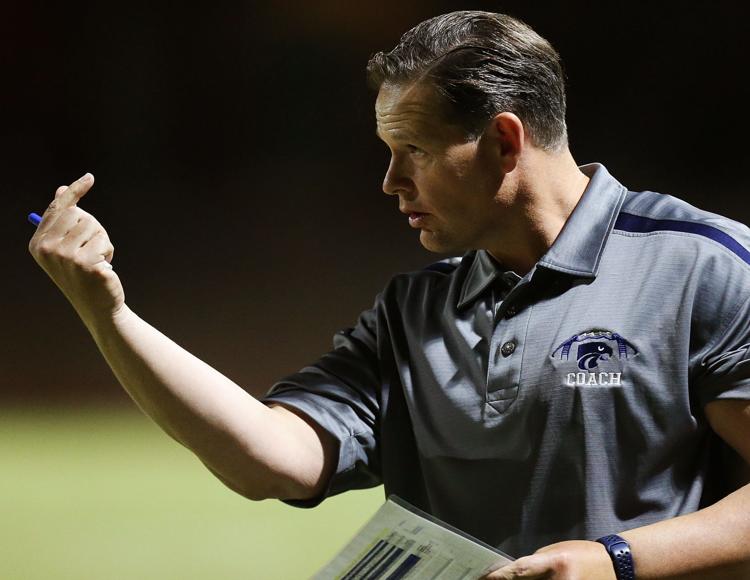 Phoenix Maryvale @ Tucson High
Sunnyside @ Gilbert Campo Verde
Sierra Vista Buena @ Catalina Foothills
Scottsdale Horizon @ Marana
Nogales @ Cholla
Mountain View @ Ironwood Ridge
Phoenix Sierra Linda @ Rincon/University
Buckeye Union @ Amphitheater
Tanque Verde @ Douglas
Rio Rico @ Pusch Ridge
Palo Verde @ Casa Grande
Sahuaro @ Casa Grande Vista Grande
Sahuarita @ Santa Cruz Valley
Aug. 30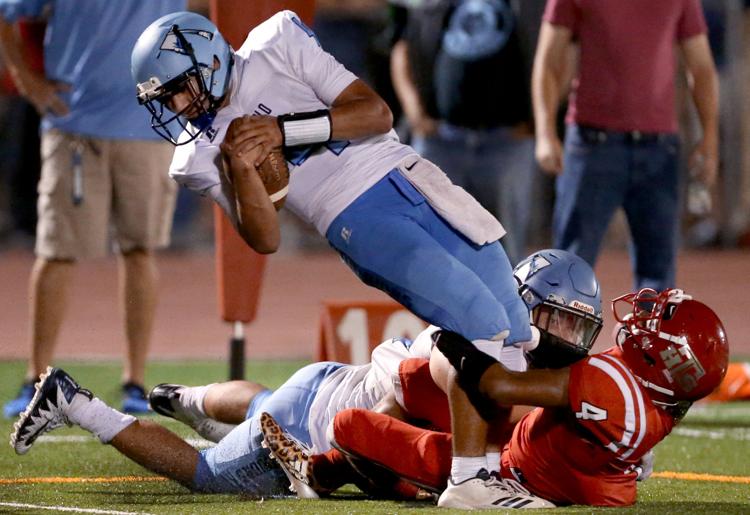 Tucson High @ Pueblo
Cholla @ Cienega
Sunnyside @ Desert View
Marana @ Laveen Betty H. Fairfax
Phoenix Dobson @ Salpointe Catholic
Canyon del Oro @ Prescott
Catalina Foothills @ Glendale Cactus
Casa Grande Vista Grande @ Amphitheater
Empire @ Rio Rico
Flowing Wells @ Walden Grove
Douglas @ Bisbee
Sahuaro @ Sierra Vista Buena
Casa Grande @ Sabino
Catalina @ Palo Verde
Morenci @ Santa Rita
Sept. 06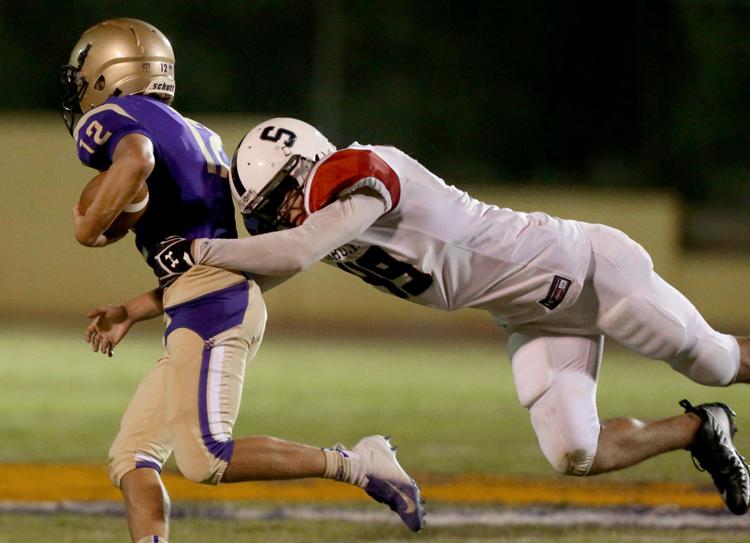 Phoenix Alhambra @ Tucson High
Marana @ Catalina Foothills
Nogales @ Desert View
Ironwood Ridge @ Goodyear Millennium 
Rincon/University @ Sunnyside
Cienega @ Phoenix Sunnyslope
Empire @ Douglas
Mountain View @ Gilbert Higley
Flowing Wells @ Palm Desert (California)
Cholla @ Casa Grande Vista Grande
Pueblo @ Casa Grande
Rio Rico @ Catalina
Palo Verde @ Sahuarita
Amphitheater @ Tanque Verde
Pusch Ridge Christian @ Walden Grove
Salpointe Catholic @ Goodyear Desert Edge
Sabino @ Sahuaro
Santa Rita @ San Carlos
Sept. 13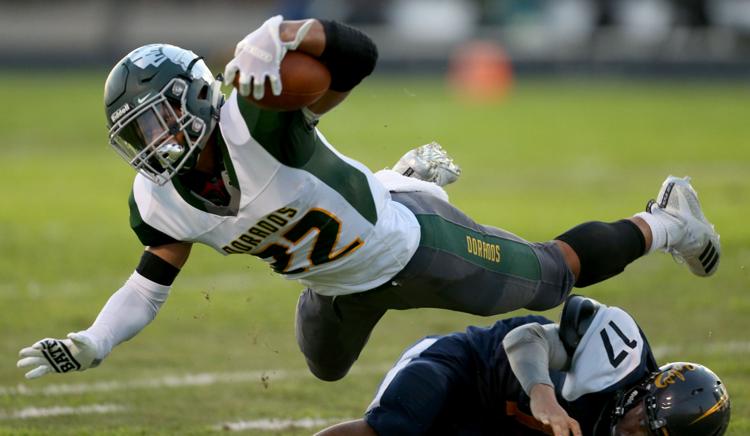 Tucson High @ Phoenix North
Peoria Centennial @ Cienega
Sierra Vista Buena @ Empire
Gilbert Campo Verde @ Ironwood Ridge
Desert View @ Marana
Rio Rico @ Nogales
Amphitheater @ Flowing Wells
Queen Creek Casteel @ Mountain View
Cholla @ Pueblo
Tanque Verde @ Rincon/University
Walden Grove @ Casa Grande
Douglas @ Catalina
Pusch Ridge Christian @ Canyon del Oro
Sabino @ Catalina Foothills
Sahuarita @ Coolidge
Benson @ Santa Rita
Sept. 20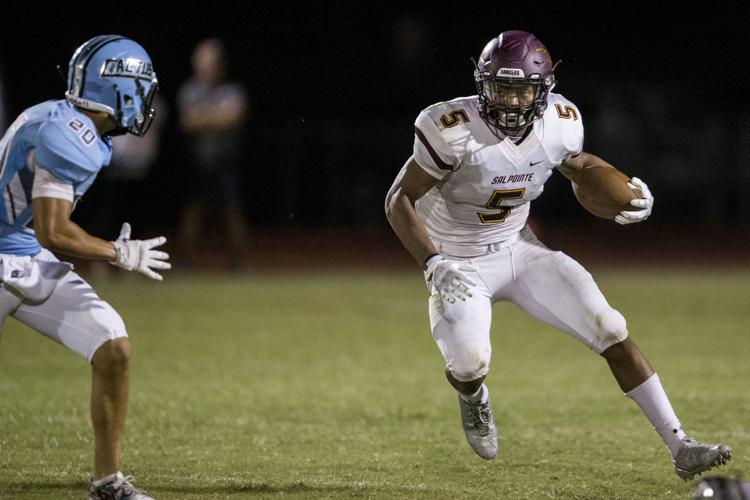 Tucson High @ Mountain View
Ironwood Ridge @ Peoria Centennial
Sierra Vista Buena @ Desert View
Walden Grove @ Nogales
Cienega @ Rincon/University
Pueblo @ Sunnyside
Marana @ Gilbert Williams Field
Sahuaro @ Cholla
Palo Verde @ Empire
Flowing Wells @ Paradise Valley
Canyon del Oro @ Amphitheater
Silver City (New Mexico) @ Douglas
Walden Grove @ Nogales
Casa Grande @ Rio Rico
Glendale Cactus @ Salpointe Catholic
Lakeside Blue Ridge @ Sabino
Holbrook @ Sahuarita
Pusch Ridge Christian @ Snowflake
Tanque Verde @ Winslow
Santa Rita @ Miami
Sept. 27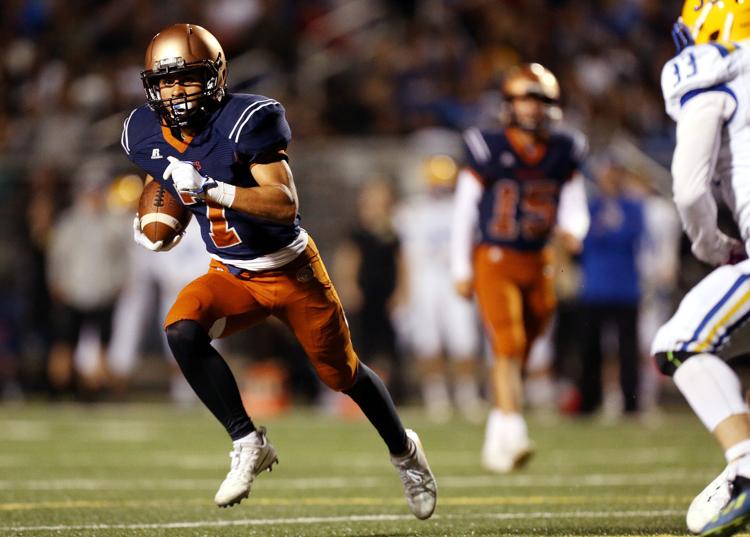 Salpointe Catholic @ Tucson High
Glendale Apollo @ Sierra Vista Buena
Mountain View @ Cienega
Nogales @ Empire
Desert View @ Ironwood Ridge
Sahuaro @ Sunnyside
Rincon/University @ Palo Verde
Catalina Foothills @ Pueblo
Glendale @ Walden Grove
Sabino @ Queen Creek Benjamin Franklin
Catalina @ Coolidge
Sahuarita @ San Tan Foothills
Chandler Arizona College Prep @ Tanque Verde
San Manuel @ Santa Rita
Oct. 03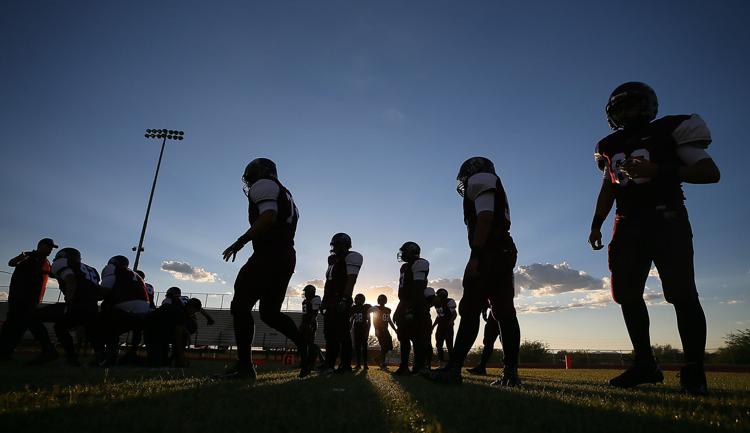 Desert View @ Rincon/University
Oct. 04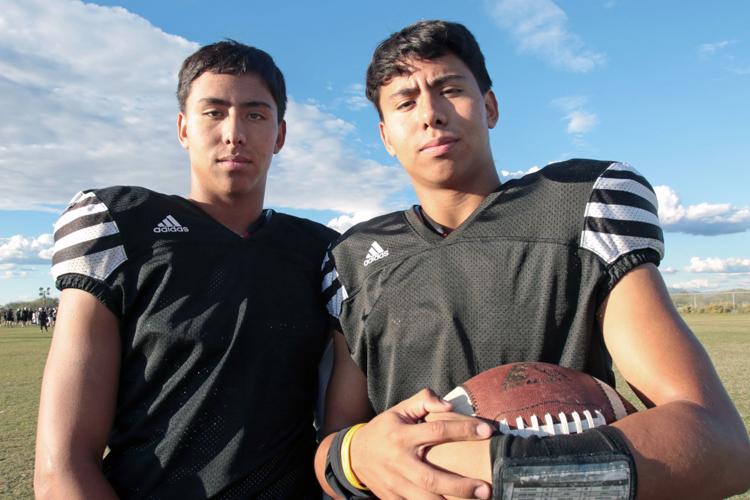 Marana @ Sierra Vista Buena
Ironwood Ridge @ Nogales
Cienega @ Sunnyside
Empire @ Flowing Wells
Cholla @ Mountain View
Pueblo @ Douglas
Amphitheater @ Palo Verde
Walden Grove @ Rio Rico
Canyon del Oro @ Catalina Foothills
Salpointe Catholic @ Sahuaro
Tanque Verde @ Pusch Ridge Christian
Catalina @ Sabino
Sahuarita @ Safford
Santa Rita @ Tonopah Valley
Oct. 11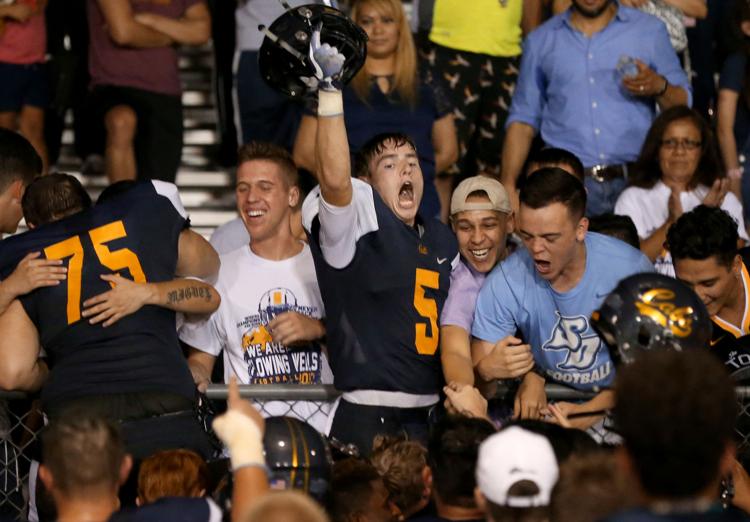 Tucson High @ Phoenix Cesar Chavez
Sierra Vista Buena @ Cienega
Ironwood Ridge @ Marana
Sunnyside @ Nogales
Desert View @ Cholla
Mountain View @ Empire
Rincon/University @ Flowing Wells
Rio Rico @ Amphitheater
Palo Verde @ Pueblo
Douglas @ Walden Grove
Sahuaro @ Canyon del Oro
Casa Grande @ Salpointe Catholic
Catalina Foothills @ Casa Grande Vista Grande
Safford @ Catalina
Pusch Ridge Christian @ Sahuarita
Sabino @ Tanque Verde
Willcox @ Santa Rita
Oct. 18
Phoenix Sandra Day O' Connor @ Tucson High
Sunnyside @ Ironwood Ridge
Cienega @ Marana
Sierra Vista Buena @ Nogales
Empire @ Cholla
Flowing Wells @ Desert View
Mountain View @ Rincon/University
Amphitheater @ Douglas
Rio Rico @ Palo Verde
Walden Grove @ Pueblo
Catalina Foothills @ Casa Grande
Canyon del Oro @ Salpointe Catholic
Catalina @ Sahuarita
Safford @ Tanque Verde
Santa Rita @ Tombstone
Oct. 25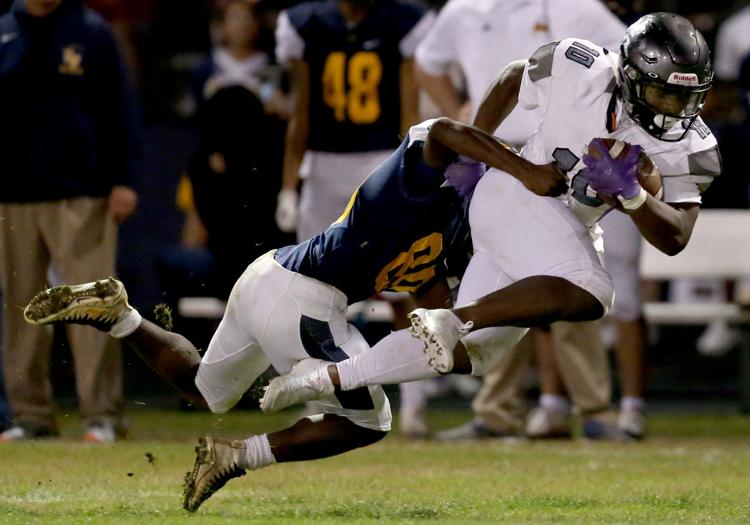 Chandler @ Tucson High
Ironwood Ridge @ Sierra Vista Buena
Nogales @ Cienega 
Marana @ Sunnyside
Rincon/University @ Empire
Cholla @ Flowing Wells
Desert View @ Mountain View
Palo Verde @ Douglas
Pueblo @ Rio Rico
Amphitheater @ Walden Grove
Casa Grande Vista Grande @ Canyon del Oro
Salpointe Catholic @ Catalina Foothills
Casa Grande @ Sahuaro
Tanque Verde @ Catalina
Pusch Ridge Christian @ Safford
Sabino @ Sahuarita
Santa Rita @ Bisbee
Nov. 01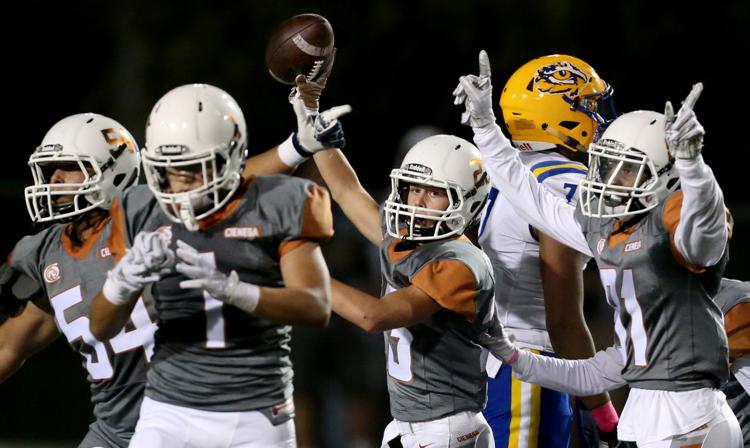 Tucson High @ Phoenix Trevor G. Browne
Sunnyside @ Sierra Vista Buena
Cienega @ Ironwood Ridge
Nogales @ Marana
Rincon/University @ Cholla
Empire @ Desert View
Flowing Wells @ Mountain View
Pueblo @ Amphitheater
Walden Grove @ Palo Verde
Douglas @ Rio Rico
Canyon del Oro @ Casa Grande
Catalina Foothills @ Sahuaro
Casa Grande Vista Grande @ Salpointe Catholic
Catalina @ Pusch Ridge Christian
Safford @ Sabino
Sahuarita @ Tanque Verde
Thatcher @ Santa Rita