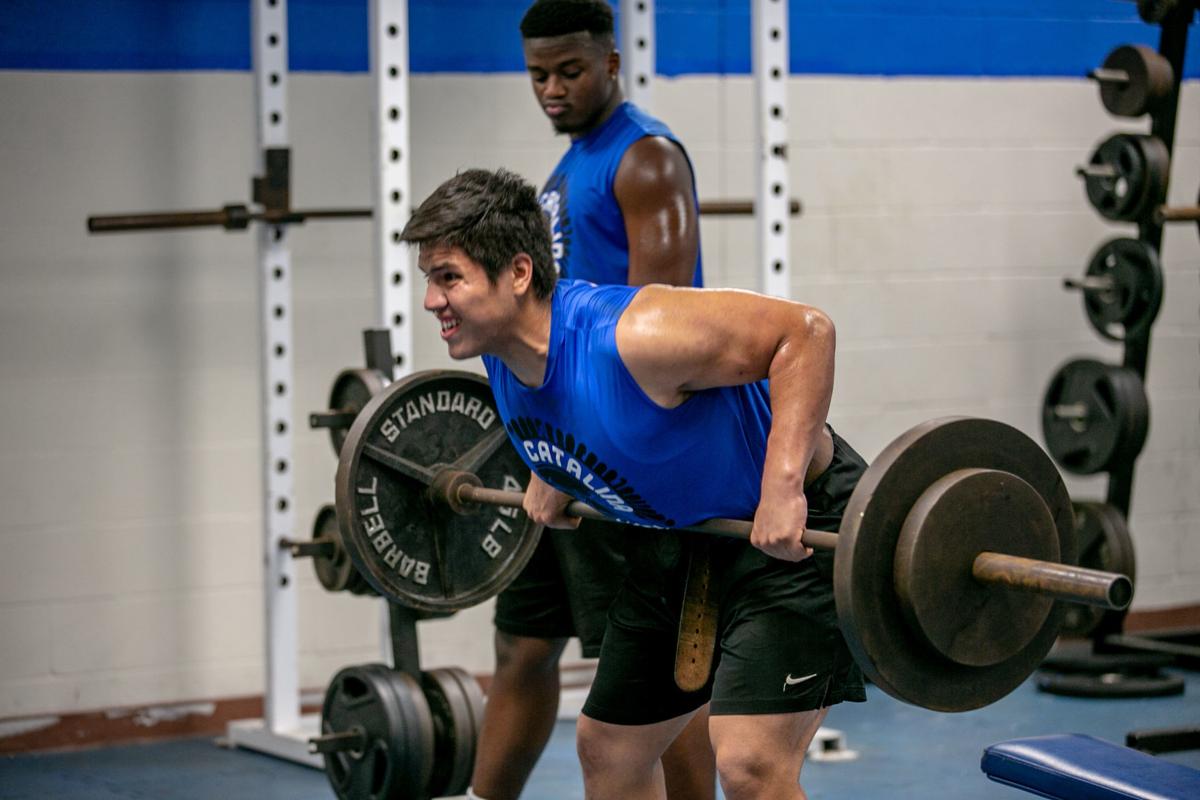 The Star is counting down Southern Arizona's top 22 football players. Up today: No. 11, Catalina tight end/defensive end Jose Lugo.
The rundown: Lugo is a 6-foot-4-inch, 252-pound tight end and defensive end at Catalina High School.
Who he is: Lugo is a three-year varsity starter and returning team captain. The incoming senior said his previous time on the varsity team has helped him prepare for the season.
"It's helped me a lot because a lot of kids don't start their freshman year and when they go to varsity their sophomore or junior year, they don't have the chance and time to get prepared," Lugo said. "For me, it was easy."
Catalina coach Chris Barlow said Lugo a great leader both on and off the field. Lugo is a main reason why the Trojans went 5-5 a year ago, a vast improvement over the previous season.
Catalina went a combined 4-36 from 2013-16 and was winless in Lugo's sophomore season.
"He's kind of just a nose-to-the-grindstone kind of thing," Barlow said. "He's not really a talker; he just kind of puts that work in. A lead-by-example kind of guy."
Lugo keeps up good grades and has a good rapport with teachers and staff.
"He just has that positive persona and I think kid feed off of that where they see this guy is getting a lot of attention, he's doing all the right things," Barlow said.
"I see him somewhere playing four years."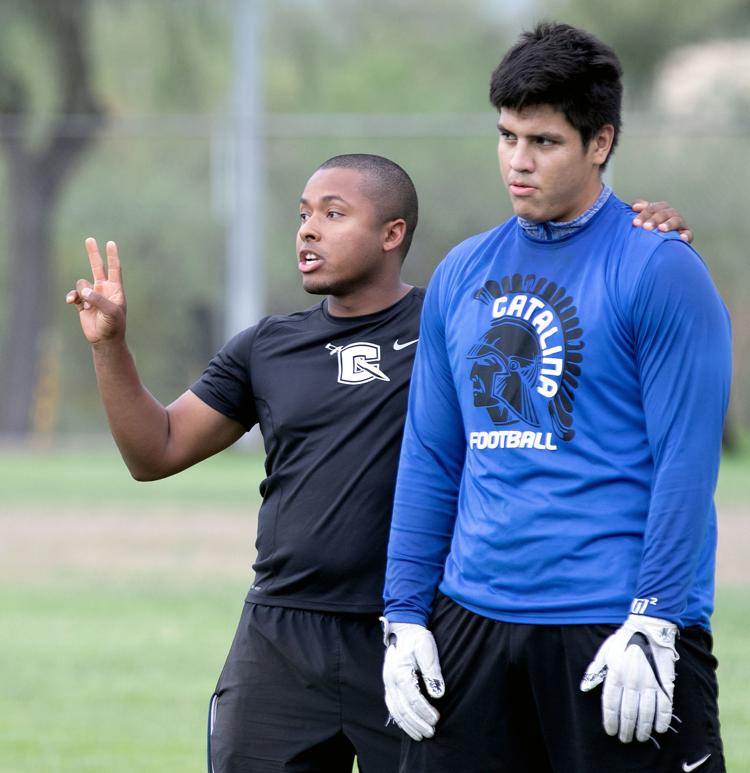 Proof he's good: Lugo helped on both sides of the ball. In nine games, he racked up 72 tackles — 23 of them solo — to go with 15 sacks. Lugo also caught 18 passes for 93 yards.
Lugo said he's been working on his speed and strength. Barlow said he's expecting Lugo's skill set to drastically improve this season.
When asked what fans can expect from him this season, Lugo said: "A lot of sacks, that's what they're going to see. A lot of tackles — I'm going to try to be on all of them. And hustle, dedication especially, and (commitment) to my team."
He said it: "I just think his understanding of the game have increased tremendously. From the camps he's gone to in California, Northern Arizona and things like that. I think he'll have more explosive plays, he'll be more involved stopping the run game, as well as passing. He's nonstop. In the weight room, he's lifting the whole building. And out here he's running as hard as any of our fast-skilled guys. He's tireless, he's motivated. The recognition he's gotten so far has been extra motivation for him to take it to another level." — Barlow