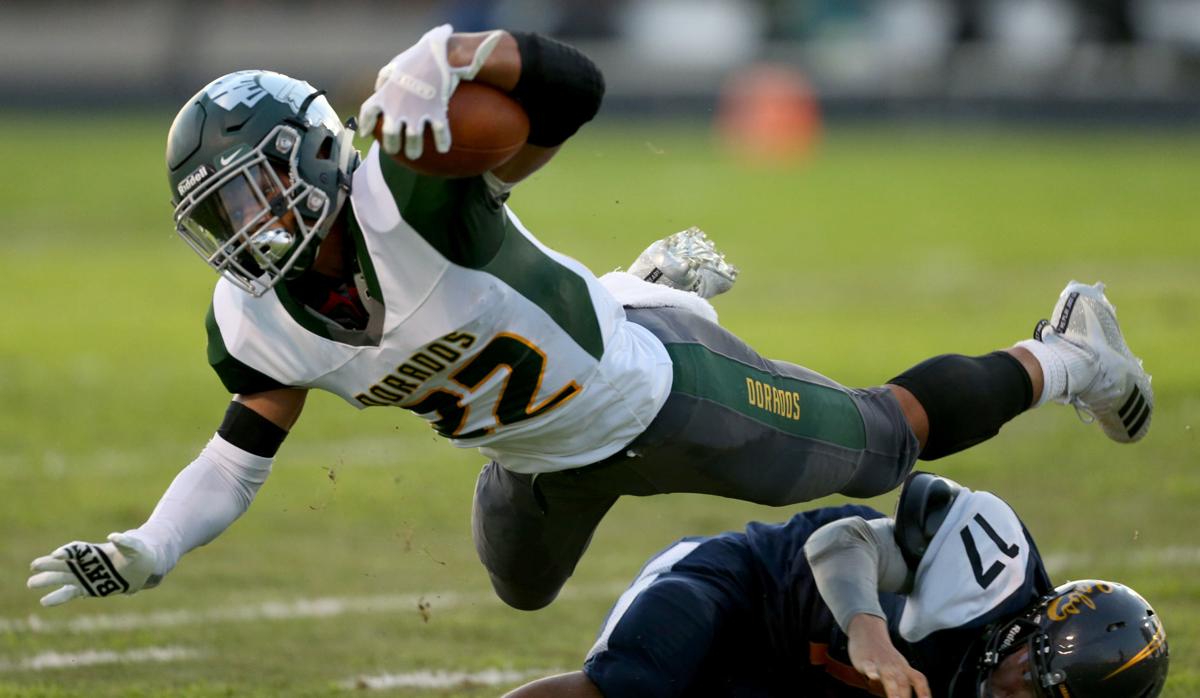 The Star is counting down the top football players in Southern Arizona in the weeks leading up to the season.
Today: Canyon del Oro junior Stevie Rocker
The rundown: Rocker is a 6-foot, 185-pound running back and safety
Who he is: When Rocker was a second-grader growing up in northwest Tucson, Ka'Deem Carey was the superstar running back at Canyon del Oro whom every Tucsonan wanted to see. Carey became the Dorados' starting running back as a sophomore in 2008 and rushed for 898 yards and seven touchdowns.
When Rocker starred as a sophomore, he gained 1,163 yards on 130 carries while scoring 12 touchdowns. He also caught five passes for 192 yards and three scores, a 38.4 yards-per-catch effort that was among the best in Southern Arizona. He also averaged 37.2 yards per punt return and 17.8 yards per kickoff return.
Rocker is on pace to match Carey, who evolved into an All-America running back with the hometown Arizona Wildcats and a third-round NFL draft pick.
"I think one of the reasons why Stevie had a better sophomore season than Ka'Deem is he's just more mature than Ka'Deem was at that age," CDO coach Dustin Peace said. "Ka'Deem was — and still is — just a freakish athlete. But Stevie understood our offense better and was just ready for the job. When Ka'Deem was here as a sophomore, he was splitting carries with another back we had at the time."
Although Rocker is the next star running back at CDO, he doesn't receive the Carey comparisons from his coach.
Peace "sees me in a different way than him," Rocker said. "Plus, he likes to say, 'I'm Stevie, he's Ka'Deem.' We're different people in styles and personalities."
Rocker has high expectations for his junior year, saying he wants to "reach for 2,000 (rushing) yards." The mark hasn't been met since 2009, when — you guessed it — Carey rushed for 2,798 yards.
"I'm expecting to show out more than what I put in last year, and I want to put up bigger numbers," Rocker said.
The first step to a successful season: rehabbing a sprained ankle suffered this week. Rocker could miss the first two or three games of the season. The Dorados begin the season against Flowing Wells on Thursday.
"It's not gonna be the start we wanted or needed," Peace said.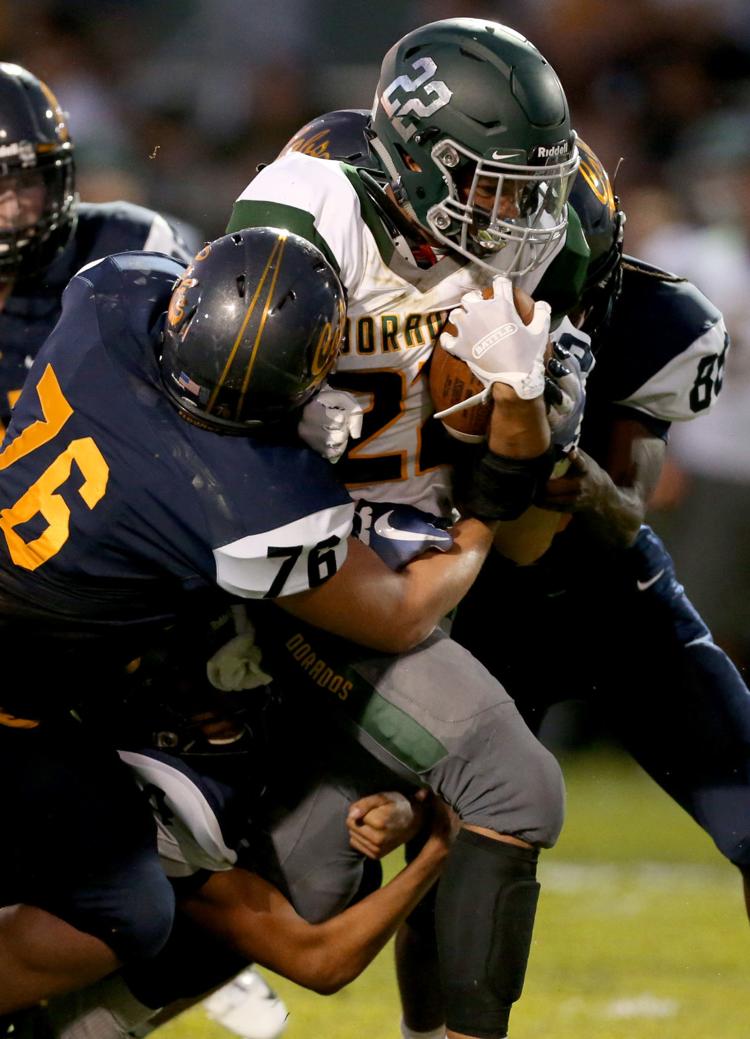 Proof he's good: Rocker is listed as a three-star recruit and the ninth-best Arizona recruit in the Class of 2021, per 247sports.com. Rocker has received scholarship offers from UA, BYU, Cal and Nevada; he recently visited a Wildcats practice clad in Arizona gear. Rocker is closely watching Arizona's running backs and speaking with first-year coach DeMarco Murray. In 2018, Rocker was named to the Class 4A All-Kino Region first team alongside Salpointe Catholic's Bijan Robinson and Sahuaro's Cameron Williams.
He said it: "With our experience that we have up front and his experience as a junior and how athletic he is, for him to have a breakout year, this is going to be huge for not only him and what he can do, but also our program. … It forces teams to do things differently.
"They know they have to score 40 points, because they can only bottle this guy up so much. Having that to our advantage is what's going to be critical and key to our season."