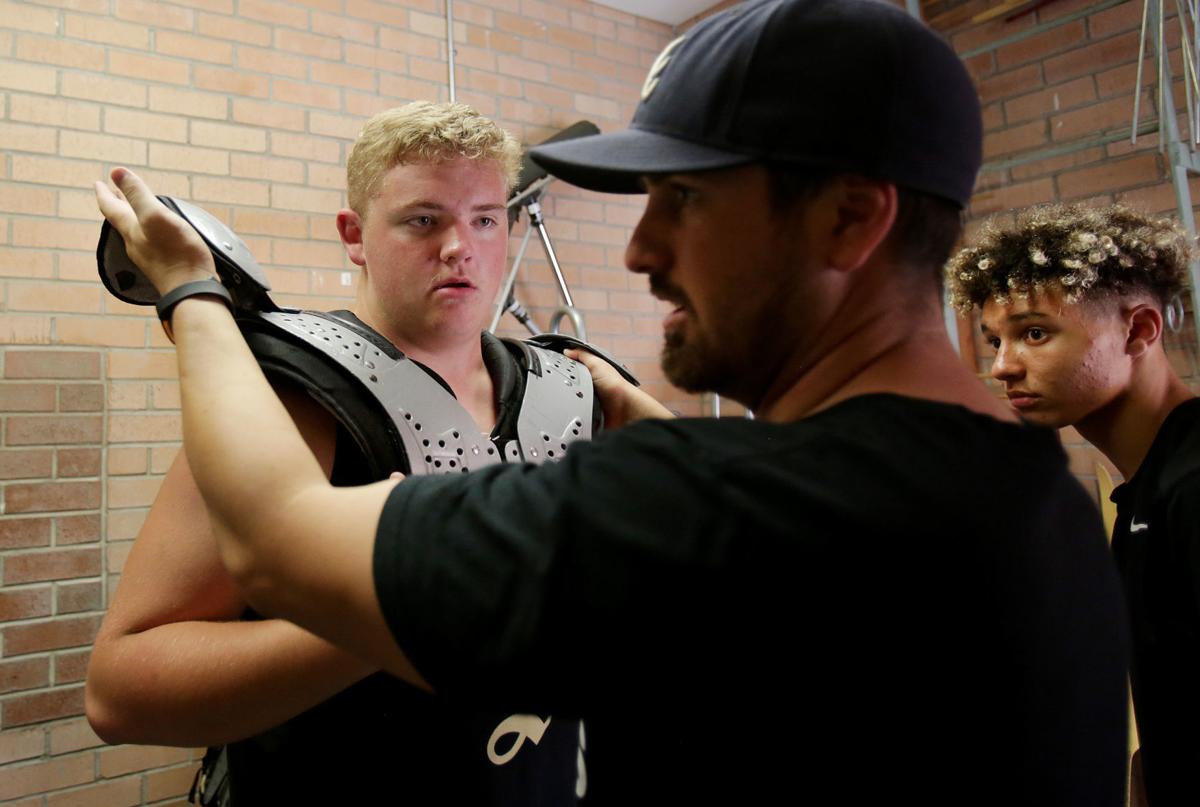 The Star is counting down Southern Arizona's top 22 football players. Up today: No. 12, Sabino lineman Caden Wechsler.
The rundown: Wechsler is a 6-foot-4-inch, 275-pound senior lineman at Sabino High School.
Who he is: It's Wechsler's last go-around at Sabino, and the senior is penciled in to start both ways for the Sabercats. He contributed to Sabino's 2017 playoff run from both the defensive tackle and offensive tackle spots.
Over the summer, Wechsler focused on learning techniques and footwork to become a better offensive tackle, which is the position head coach Ryan McBrayer believes he will play in college.
Wechsler has received college interest from Northern Arizona and Black Hills State, a Division II program in South Dakota.
Wechsler, however, prefers defensive tackle, in part because he could force all of his weight forward and use his size to make plays in the backfield. He's opening up more to the offensive line, considering it will likely prepare him for the next level.
Wechsler says the toughest challenge for him this year will be the "mind game" as he adjusts from playing offense to defense on any given play.
His enormous, college-ready frame automatically makes him a force to be reckoned with. On the defensive side of the ball, he will still have the same role as Sabino's top player in the front seven.
A handful of colleges around the country have shown interest in No. 79, which is the same number Wechsler's dad wore in high school in Michigan. Wechsler says he hopes to win a state championship this season so he could have a ring with No. 79 engraved into it, just like his dad.
Proof he's good: Wechsler finished the 2017 season with 28 solo tackles. His stature alone will make him a space-eater on the defensive line for the Sabercats.
He said it: "He's grown tremendously as a player. He is a person who came from Michigan with what we'll call limited technique ability, but (in) the three years here he has really bought into the program, the weightlifting program (and) learned about the finer details of what it takes to be a good football player. He's always had the natural size and strength; we just kind of had to bring out that technique and teach him how to be a good football player. I think he's gearing up to have a great senior season, the sky's the limit for him on what he's going to be able to do this year." — McBrayer