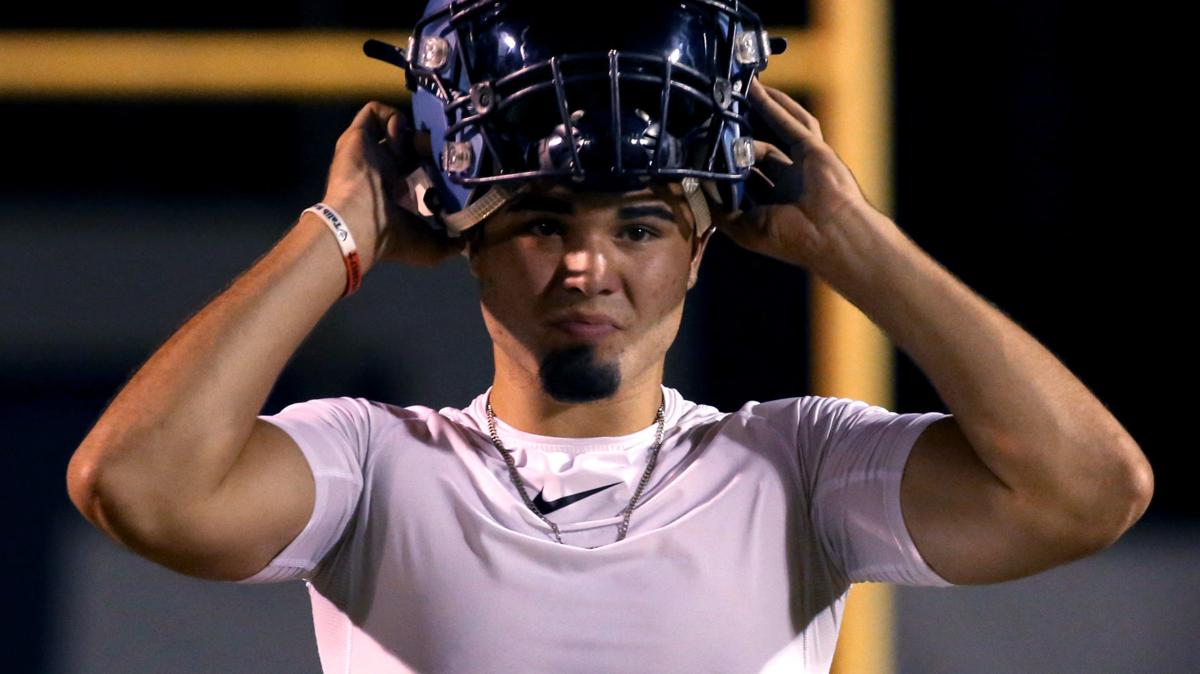 Over the next three weeks, the Star is counting down Southern Arizona's top 22 football players. Up today: No. 14, Pueblo athlete Ruben Rivera.
The rundown: Rivera is a 6-foot-1-inch, 195-pound athlete at Pueblo High School.
Who he is: Rivera is coming back for his fourth season on the varsity. He'll contribute on both sides of the ball and on special teams. Rivera has been going to the weight room often this summer to get stronger and more physical; he has also worked on improving his speed.
Last year, Rivera served as the team's top rusher and receiver, leading the team with 1,705 all-purpose yards. Rivera wants to finish his senior season with at least 2,000 yards. When asked what fans can expect this season from him, Rivera said: "A lot of excitement. I'm trying to have a fun season."
Proof he's good: Rivera didn't play his entire freshman season on the varsity, but has drastically improved his stats since then. In the 29 varsity games spread over three seasons, Rivera has accumulated 2,421 rushing yards, 297 receiving yards, 448 yards on kick returns and 137 yards on punt returns for a total of 2,743 all-purpose yards. He also scored 22 rushing touchdowns, one touchdown on a reception and two touchdowns on fumble returns. Last season, Rivera added to his repertoire and started kicking. He hit 17 of 19 extra points and managed to finish with the third-most solo tackles on defense with 48.
Pueblo coach Brandon Sanders said he and the team will depend on Rivera this season. Rivera said he wants to help his team as much as he can to be successful. "I just try to be the best teammate I can," Rivera said. "The overall goal is to win the game."
He said it: "Ruben, he's our all-around our best player. You talk about a guy that runs the ball, catches the ball, throws the ball, kicks the ball, be a linebacker, be a safety, be whatever we need — he's done it. He's been our punter, he's been our kicker. He's a special kind of player when you talk about size and the speed he brings." — Sanders