The rundown: Carino is a 5-foot-10-inch, 210-pound senior middle linebacker at Pueblo High School.
Who he is: Carino, a three-year returner, said he's been getting stronger and faster during the offseason to prepare for his final high school season. Pueblo coach Brandon Sanders said he's expecting big things from the senior; it's one of the reasons why Carino will play middle linebacker.
Sanders said Carino will serve as the team's Ray Lewis because "he'll be the guy going sideline to sideline. I think (fans) will see a lot more flashes of that defense."
Carino has played some offense in the past, and may return to that side of the ball if the Warriors need him.
Carino hopes he and Pueblo can advance further in the postseason this season. Last year, Salpointe Catholic eliminated the Warriors in the first round of the 4A playoffs. Pueblo should have tough competition this year, but Carino said he's looking forward to the season.
"We have a lot of hard teams on there, but I'm ready for a challenge," he said.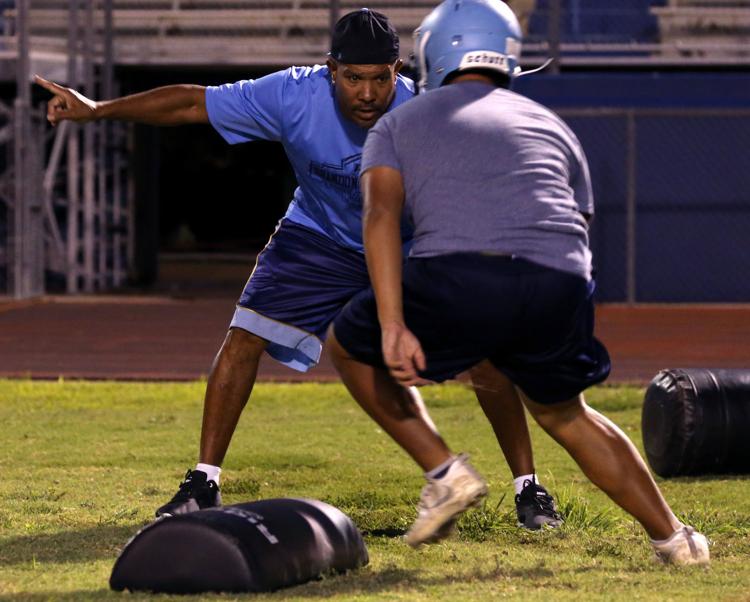 Proof he's good: Carino led the team last season in tackles (61) and had the third-most sacks (five for 20 yards) as a junior. Last year's numbers are a slight drop from Carino's sophomore season, when he finished with 72 solo tackles and 43 assisted tackles over 10 games.
Carino should bring a different level of confidence this year as a three-year starter, Sanders said. There aren't too many offenses Carino hasn't seen, and he has a great understanding of Pueblo's defense and where he needs to be on the field.
He said it: "Julio brings work ethic. He's been our hardest working player since, I'd say, he was a freshman. He didn't play that much as a freshman on varsity, he played more on JV, but you talk about someone who is 100 percent all in, you talk about a guy who takes care of himself, talk about a guy who does anything extra — he's going to go above and beyond whatever you ask. He's always been that way." — Sanders