High school football: A game-by-game look at Southern Arizona's playoff slate
The Star's Justin Spears takes a look at each playoff matchup across Southern Arizona. 
Breakdown of Friday night's schedule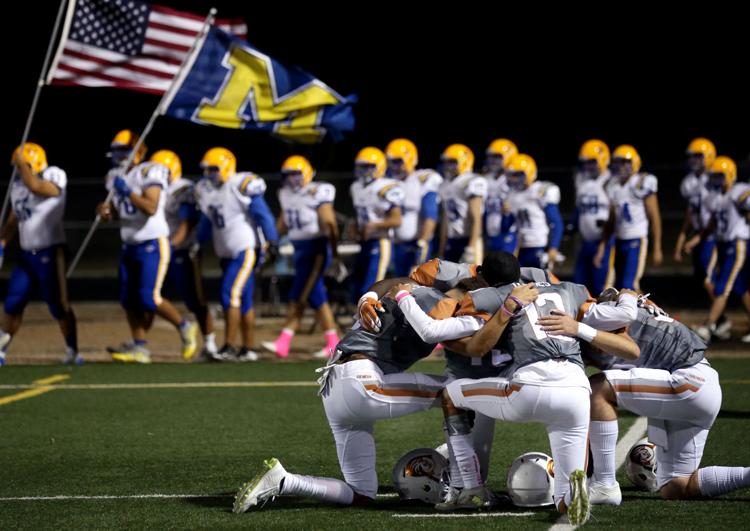 The high school football regular season is in the books and 10 Southern Arizona teams qualified for state playoffs in the Class 3A, 4A and 5A brackets. 
The teams: Salpointe Catholic, Cienega, Marana, Ironwood Ridge, Pusch Ridge Christian, Flowing Wells, Sabino, Walden Grove and Sahuaro and Canyon del Oro.
Some teams are hosting games, while others have to be road warriors in the first round. Here's a game-by-game breakdown of Friday night's matchups.
No. 9 Marana vs. No. 8 Cienega
Class: 5A
Where: Cienega High School, 12775 E. Mary Ann Cleveland Way, Vail
How they got here: Here we go. Cienega-Marana. Marana-Cienega. The two programs that just can't stay away from each other. For the fourth time in two years, both teams will meet up, twice in the regular season and twice in playoffs with the Bobcats holding a 3-0 advantage. Marana quarterback Trenton Bourguet has accomplished incredible feats as the starter, but he's never beaten Cienega. For what has been a career for the history books, Bourguet can check one task off his list and that's beating the Bobcats. Cienega on the other hand toppled down the rankings after losing to Ironwood Ridge on a last-second field goal Friday night to finish the regular season 8-2. Friday night's showdown between these two programs should be one for the books. 
Whoever wins: Plays winner of No. 16 Phoenix Sunnyslope vs. No. 1 Peoria Centennial
No. 12 Ironwood Ridge vs. No. 5 Gilbert Higley
Class: 5A
Where: Higley High School, 4068 E. Pecos Drive, Gilbert
How they got here: The Nighthawks got in this position by overcoming a brutal schedule. Ironwood Ridge has a 6-4 record, but every loss were to playoff teams. Friday night's upset win over Cienega was much-needed and now the Nighthawks could be a team to keep an eye on in playoffs. After winning the class 5A Southern Region, Ironwood Ridge will rely on the play from running back Nathan Grijalva, who's averaged 123.8 yards per game this season. 
If they win: Plays winner of No. 13 Scottsdale Horizon vs. No. 4 Queen Creek Casteel
No. 11 Flowing Wells vs. No. 6 Goodyear Millennium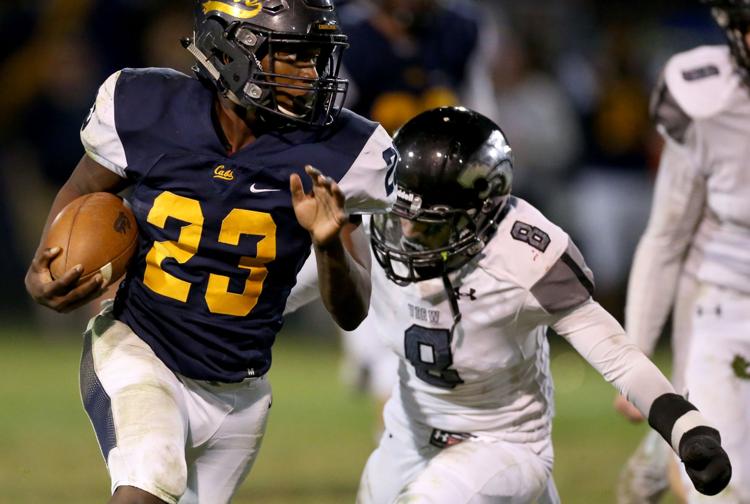 Class: 5A
Where: Millennium High School, 14802 W. Wigwam Blvd., Goodyear
How they got here: One of the surprises around Southern Arizona this season was the rise of Flowing Wells. After going 3-7 in 2017, the Caballeros turned it around with an 8-2 record, including wins over Walden Grove and Canyon del Oro. The Cabs were led by running back Rashaad Henderson, who averaged 143 yards per game this season. Flowing Wells didn't end the season on a high note after the Cabs were routed by Mountain View 42-16 on Friday, which impacted their playoff seeding. 
If they win: Plays winner of No. 14 Gilbert vs. No. 3 Scottsdale Notre Dame Prep
No. 16 Apache Junction vs. No. 1 Salpointe Catholic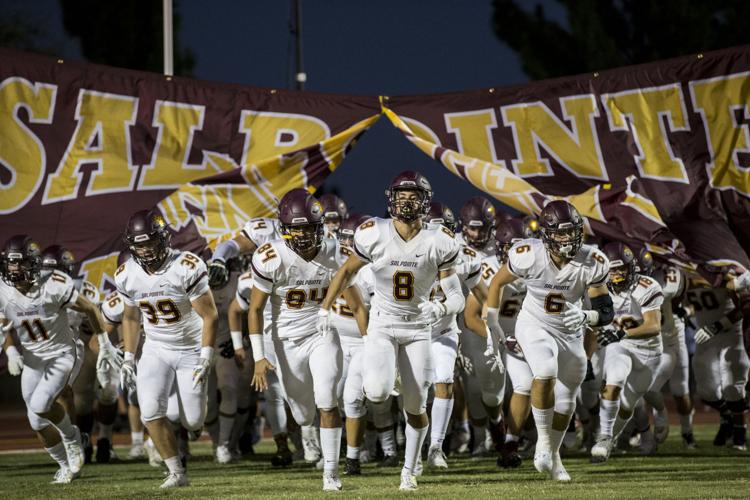 Class: 4A
Where: Salpointe Catholic High School, 1545 E. Copper Street
How they got here: For the first time since 2014, Salpointe finished the regular season with a 10-0 record. The Lancers are led by their running back duo in junior Bijan Robinson and senior Mario Padilla. In Friday's win over Vista Grande, Robinson rushed for 247 yards and three touchdowns on four carries. He also set a school rushing record with 172 yards in the first quarter. Plus, two-way star Lathan Ransom, who has landed Division-I scholarship offers Notre Dame, Georgia, Michigan, USC and Stanford, has been a key component to Salpointe's success. 
If they win: Plays winner of No. 9 Mingus Union and No. 8 Bradshaw Mountain
No. 12 Glendale vs. No. 5 Sahuaro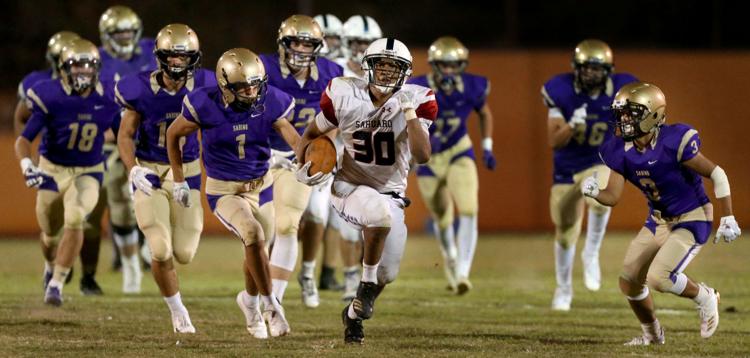 Class: 4A
Where: Sahuaro High School, 545 N. Camino Seco
How they got here: Sahuaro hasn't appeared in playoffs in four years, but the Cougars will host a playoff game, possibly two if they're lucky. Sahuaro finished the regular season 8-2 with the only losses coming from Salpointe and a one-point loss to Sierra Vista Buena. Sahuaro is led by running back Cameron Williams as the senior tallied 18 touchdowns and rushed for 984 yards. 
If they win: Play winner of No. 13 Seton Catholic Prep vs. No. 4 Peoria
No. 10 Canyon del Oro vs. No. 7 Glendale Cactus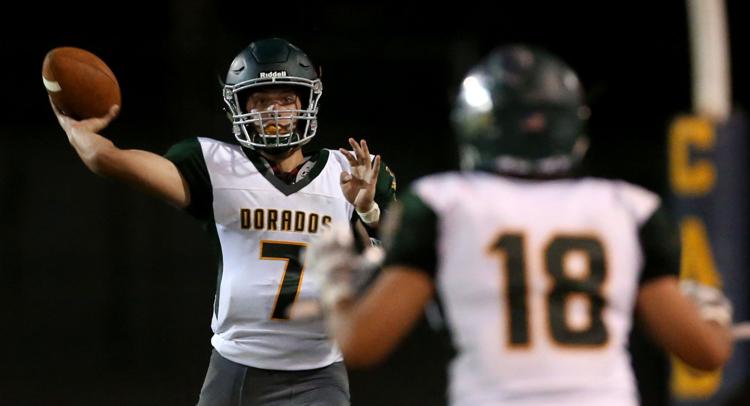 Class: 4A
Where: Cactus High School, 6330 W. Greenway Road, Glendale
How they got here: After missing out on playoffs a year ago, CDO is back into the mix following a 7-3 season. The Dorados are led by quarterback Zach Eidenschink and sophomore running back Stevie Rocker. Eidenschink threw 17 touchdowns and just one interception while averaging 174.2 passing yards per game this season. CDO will need its quarterback to step up on the road if the Dorados want to advance. 
If they win: Play winner of No. 15 Estrella Foothills vs. No. 2 Scottsdale Saguaro
No. 14 Walden Grove vs. No. 3 Goodyear Desert Edge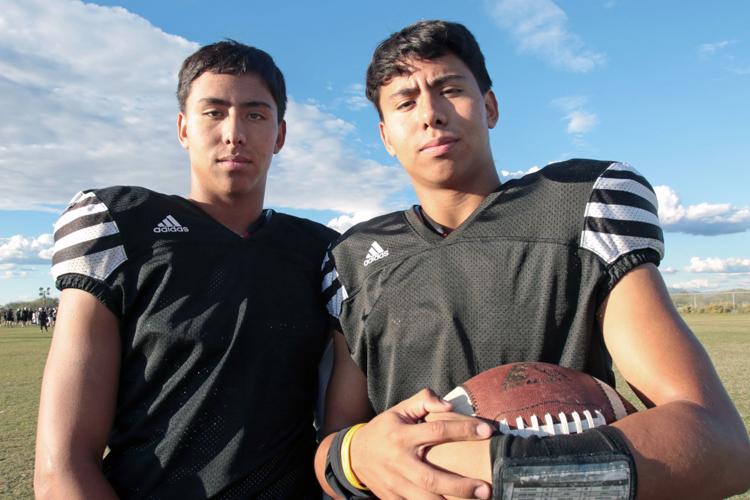 Class: 4A
Where: Desert Edge High School, 15778 W. Yuma Rd., Goodyear
How they got here: In his second season as Walden Grove's head coach, Corey Noble has Southern Arizona's newest program on the right track. For the first time in school history, the Red Wolves won the class 4A Gila Region after posting an 8-2 record. Twin brothers, Alex and Jordan Lopez, are Walden Grove's one-two punch on offense. Alex has thrown for over 2,000 yards while Jordan caught 991 of them. On the defensive side of the ball, junior linebacker Ricky Avelar has 115 tackles this season and was one of the breakout stars in Southern Arizona this season. Walden Grove is a balanced team, but it won't be an easy route in the playoffs. 
If they win: Play winner of No. 11 Prescott vs. No. 6 Phoenix Greenway
No. 11 Blue Ridge vs. No. 6 Sabino
Class: 3A
Where: Sabino High School, 5000 N. Bowes Road
How they got here: Judging the first two games of the season, Sabino appeared to be preparing for a rebuilding year after losing to Casa Grande and east-side rival Sahuaro for the first time in four seasons. Since then, the Sabercats won the remaining games on their schedule and took home the class 3A South Region title. Sabino experimented with three different quarterbacks, but finally found the one in sophomore AJ Skaggs, who threw for 1,115 yards in the regular season. Blue Ridge is no slouch though. Sabino beat Blue Ridge 14-7 back in September so it won't be an easy task at home for the Sabercats. 
If they win: Play winner of No. 14 Fountain Hills vs. No. 3 Snowflake
No. 13 Pusch Ridge Christian vs. No. 4 Page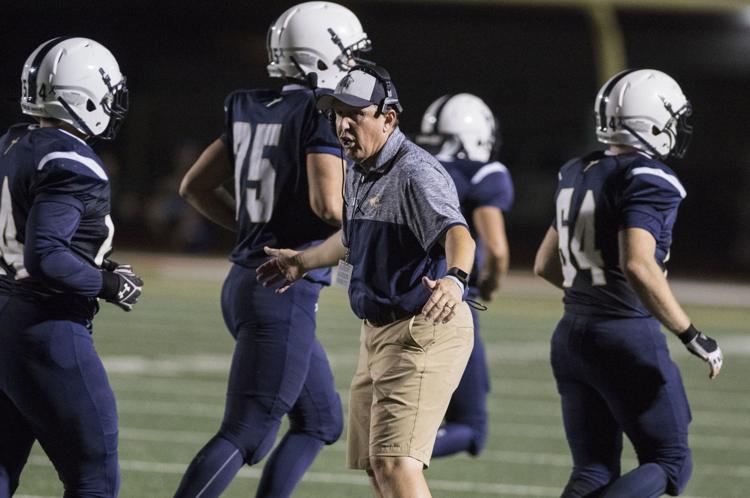 Class: 3A
Where: Page High School, 434 Lake Powell Blvd., Page
How they got here: A year ago, the Lions were undefeated and put together a state title run. Pusch Ridge's season didn't go as well compared to the 2017 season, but the Lions squeaked into playoffs with a 5-5 record. Pusch Ridge will have its work cut out for them this week against a 9-1 Page team. 
If they win: Play winner of No. 12 Coolidge vs. No. 5 Valley Christian