High school football: First-round playoff matchups and game predictions
Arizona high school football playoffs begin this week and 11 teams between the 3A and 5A bracket represent Southern Arizona.
It's cliche, but none of the records matter anymore. Every team is 0-0, hungry to leave its stamp in school history as state champions and focused on task: win or go home. 
The first-round game of the week is a local showdown in the 4A bracket between the No. 14 seed Pueblo and No. 3 Salpointe Catholic.
All games will be played on Friday, Nov. 3 at 7 p.m. unless noted and predicted winners are in ALL CAPS. 
Arizona Daily Star's record: 132-31
No. 13 Pueblo (8-2) at No. 4 SALPOINTE CATHOLIC (9-1)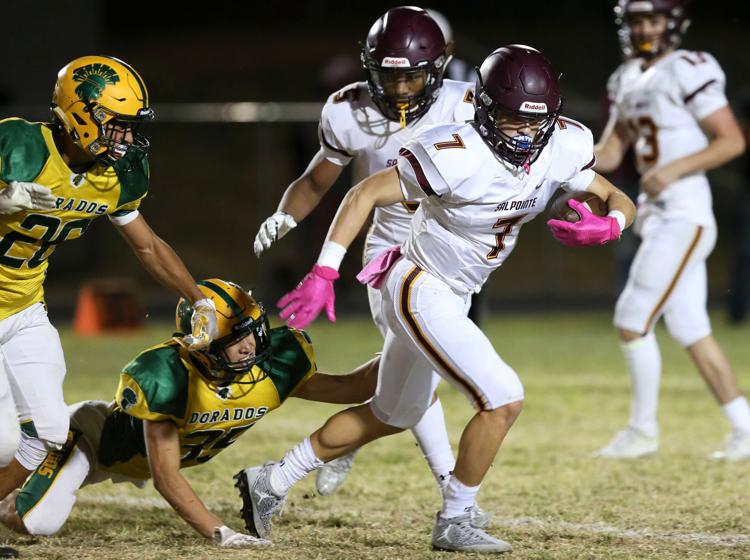 Division: Class 4A
Where: 1545 E. Copper Street
Winner: Pueblo coach and former UA defensive back Brandon Sanders knows first-hand how to take down a giant. Sanders was a part of Dick Tomey's historical Desert Swarm defense that took down Miami in the January 1, 1994 Fiesta Bowl. Pueblo is Arizona and Salpointe Catholic is Miami on Friday, because it's going to take everything the Warriors have got in order to win.
The household name for Salpointe Catholic is sophomore running back Bijan Robinson, but junior Mario Padilla has shown brilliance as a dual-threat skill player. He can hurt you when he's in the backfield or lined up as a slot receiver. Last week against Canyon del Oro, Padilla had eight carries for 51 yards and two catches for 41 yards with three touchdowns. Not eyebrow-raising numbers, but with the other weapons in Salpointe Catholic's and considering he's battled injuries all season, he's an x-factor. Lancers win 49-13.      
No. 11 Catalina Foothills (6-4) at No. 6 CHANDLER SETON CATHOLIC (8-2)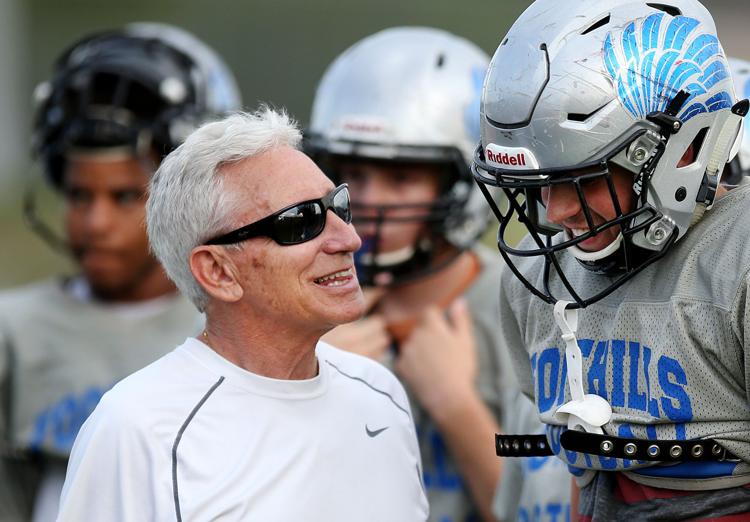 Division: 4A
Where: 1150 N. Dobson Road, Chandler
Winner: Catalina Foothills could hit a wall in its first playoff game. Seton Catholic was riding a seven-game winning streak before falling to Higley 50-0 in the final game of the season. Foothills has struggled against local powers this season, losing to Pusch Ridge Christian, Salpointe Catholic and Scottsdale Saguaro. The Falcons also lost to Walden Grove by one point. Coach Jeff Scurran can view this season as a success given his team's relative inexperience and the fact he won his 300th career game. The Falcons have had up-and-down moments this season, but Friday will be another valley for them. Seton Catholic wins, 50-20.  
No. 10 Walden Grove (7-3) at No. 7 PEORIA (7-3)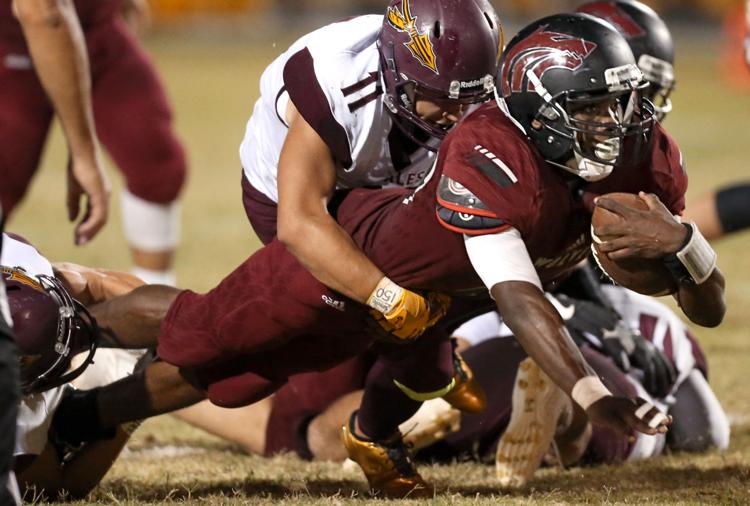 Division: 4A
Where: 11200 N. 83rd Ave., Peoria
Winner: It's been a season to remember for Walden Grove's first-year head coach, Corey Noble. Dual-threat quarterback Nick Flores has 1,358 passing yards for 13 touchdowns, but has thrown eight interceptions. If the Red Wolves want to win their first playoff game in school history, Flores has to be smart throwing the football. A prolific passing game will open up the rushing attack for Jacquez Rice. The biggest question for Walden Grove is who can stop Peoria running back Juwaun Price, who is averaging 9.2 yards per carry this season. Expect Peoria to hold off Walden Grove, 37-10. 
No. 16 Laveen Betty H. Fairfax (7-3) at No. 1 CIENEGA (10-0)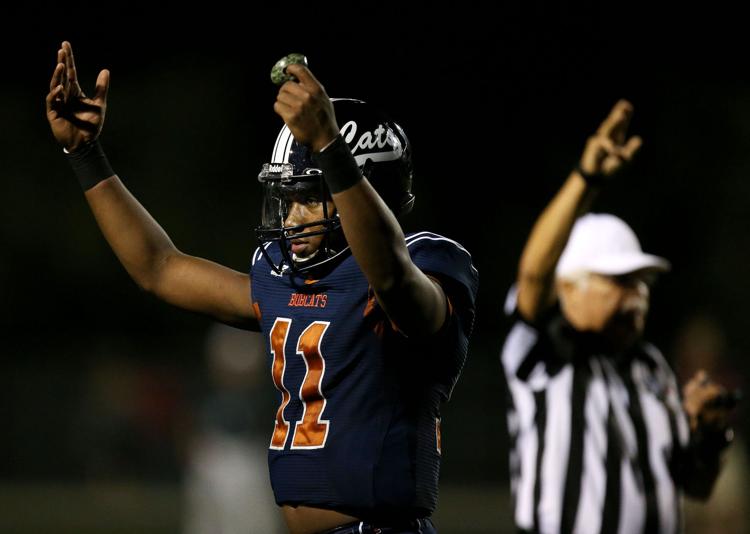 Division: 5A
Where: 12775 E. Mary Ann Cleveland Way, Vail
Winner: Cienega is the No. 1 seed for the second straight season and, just like last year, the Bobcats will open up the playoffs with a first-round game against Laveen Betty H. Fairfax. Cienega quarterback Jamarye Joiner is looking to go down as arguably the best quarterback in Southern Arizona over the last few decades. Fairfax shouldn't pose as a problem for the Bobcats, even if Joiner has a bad game. Cienega's defensfe has allowed less than 20 points in six games this season. A home game against a No. 16 seed should mean the Bobcats win, 52-14.    
No. 9 MARANA (8-2) at No. 8 Buckeye Verrado (8-2)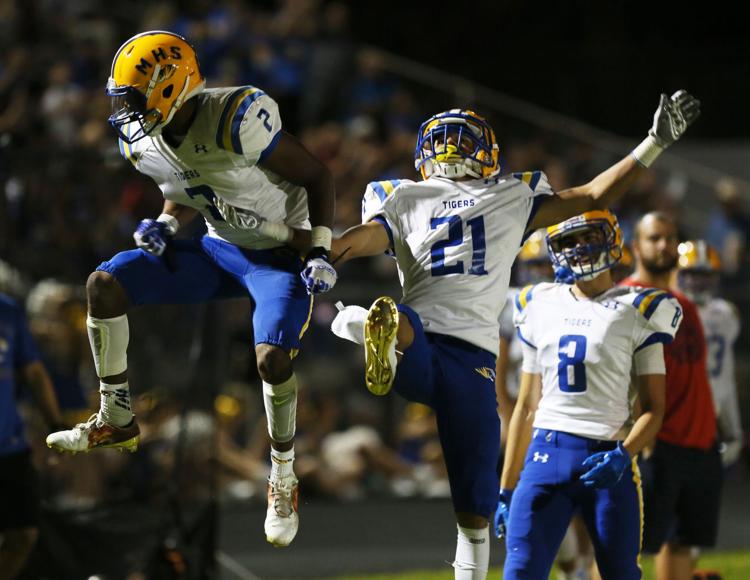 Division: 5A
Where: 20050 W. Indian School Road, Buckeye
Winner: An 8-2 record can lead to tough playoff seeding. Just ask Marana, which —  barring upsets on the other half of the bracket — must play on the road for most of the playoffs. If Marana wins, it could get another crack at Cienega in the quarterfinals. And for those who remember, Marana lost to the Bobcats by a touchdown at the start of the season. The Tigers have to get through a Verrado team that is dangerous and went undefeated in its region.
Quarterback Trenton Bourguet has thrown for 2,495 yards, 36 touchdowns with nine interceptions. Offense shouldn't be an issue for the Tigers, but the defense needs to have an all-time game especially the front seven. Verrado running back Ja'tai Jenkins is the the fourth leading rusher in Arizona with 1,728 yards and is a force when he's carrying the ball. Jenkins has rushed for 100-plus yards in eight games this season including a pair of games with 248 and 237 rushing yards. It won't be easy, but the Tigers sneak out of Phoenix with a 49-48 overtime win.  
No. 12 Mountain View (7-3) at No. 5 QUEEN CREEK (9-1)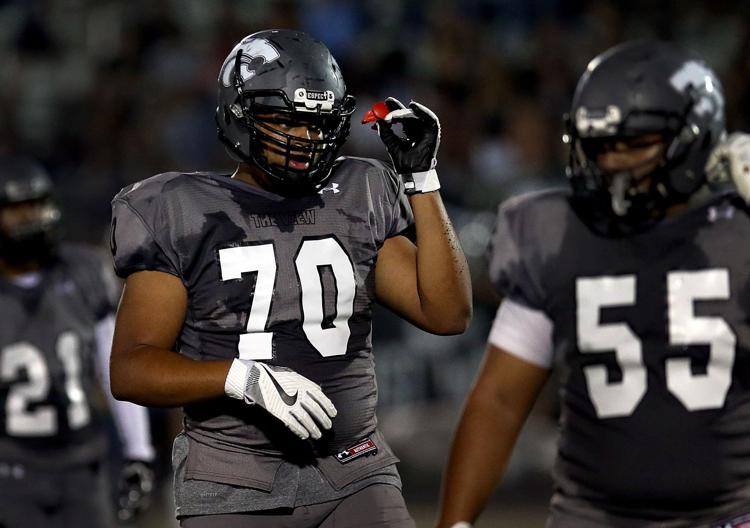 Division: 5A
Where: 22149 E. Ocotillo Road, Queen Creek
Winner: The Mountain Lions fell in the rankings after dropping their final two games of the season. And unfortunately for Mountain View, it plays a Queen Creek team that was hoping to go undefeated before it lost the last game of the regular season. Queen Creek can be beat: Three of its wins  came by a touchdown or less. However, Queen Creek has shown when games get tight, it knows how to close out — which is why this game will be in favor for the home team Friday. Queen Creek takes this game, 30-21. 
No. 11 Glendale Apollo (8-2) at No. 6 IRONWOOD RIDGE (7-3)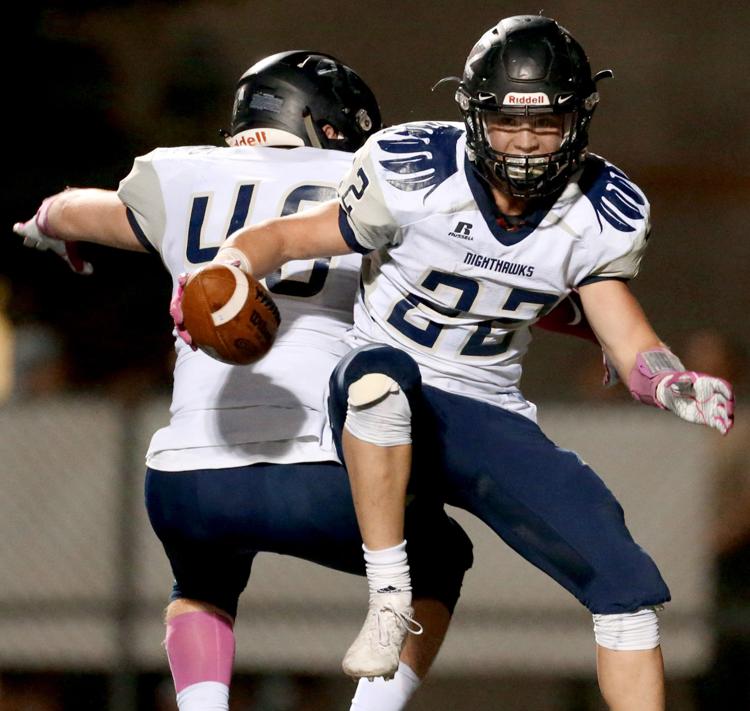 Division: 5A
Where: 2475 W. Naranja Drive, Oro Valley
Winner: Losing the last game of the season hurt so many teams in the state. Apollo fell to Phoenix Sunnyslope — a team that Ironwood Ridge beat by two touchdowns earlier in the season. The Nighthawks' rushing attack has been stellar all season: Nick Brahler has rushed for 1,506 yards and 18 touchdowns. This will be a much closer matchup than what the seeds show, so expect Brahler and Ironwood Ridge to run all over the place. Expect the Nighthawks to get it done at home, 28-23. 
No. 16 Wickenburg (6-4) at No. 1 PUSCH RIDGE CHRISTIAN (10-0)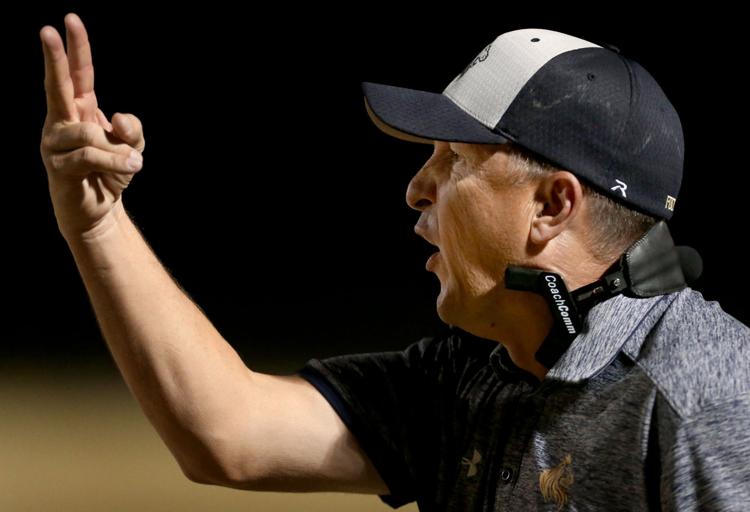 Division: 3A
Where: 9500 N. Oracle Road, Oro Valley
When: Saturday, Nov. 4 at 6 p.m.
Winner: Pusch Ridge is on the hunt for its second state championship in three seasons. Quarterback Christian Fetsis has a similar game to UA quarterback Khalil Tate in the sense that he runs the triple-option, zone-read offense but can beat defenses with his arm if they blitz. Pusch Ridge Christian has averaged 63.7 points per game in the last three weeks, so the Lions are in fifth gear at the right time. Expect the Lions to score 60-plus points and win. Let's call it 69-7. 
No. 12 Fountain Hills (6-4) at No. 5 SABINO (8-2)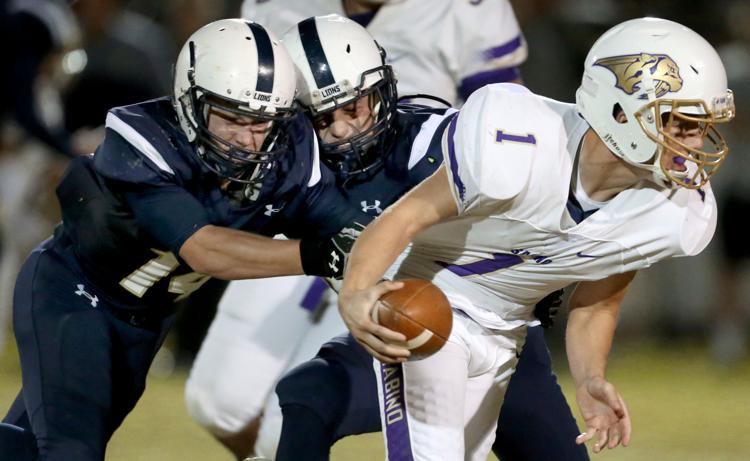 Division: 3A
Where: 5000 N. Bowes Road
When: Saturday, Nov. 4 at 6 p.m.
Winner: Sabino is on the same side of the bracket as Pusch Ridge Christian so if the stars align, Sabercats could get a rematch in the Final Four. But first thing's first: The Sabercats have outscored their opponents 165-50 this season. Quarterback Alex Bell has 2,121 yards passing and has been intercepted just twice. If pass-catchers Luke Moran and Bennett Nottingham step up, Sabino will coast. Let's call it 43-13. 
No. 14 Empire (6-4) at No. 3 QUEEN CREEK CASTEEL (10-0)
Division: 3A
Where: 24901 S. Power Road, Queen Creek
When: Saturday, Nov. 4 at 6 p.m.
Winner: This is the worst matchup head coach W.T. Jeffries could've asked for. This is a rematch of the third of the season, which Casteel won 62-0. Quarterback Alex Verdugo threw for three interceptions while Casteel's Gunner Cruz threw for 228 yards and four touchdowns. Cruz's first name fits him well, which is why Empire's defense will need to have a perfect game. The Colts averaged 57.3 points per game all season and that won't change Friday night. Expect a closer game this time around, but not by much. Casteel will run — OK, throw — all over Empire, 56-7.