High school football: Q&A with Pueblo head coach and former 'Desert Swarm' DB Brandon Sanders
High school football playoffs begin this week and the first round of the 5A bracket has an all-Tucson matchup with No. 13 Pueblo taking on No. 4 Salpointe Catholic. 
Pueblo head coach and former Arizona defensive back Brandon Sanders hasn't had a losing season in his career with the Warriors, but he also hasn't won a playoff game. 
Sanders stopped by the Arizona Daily Star to talk about Pueblo's season as well as his adopted philosophies from his Desert Swarm days under Dick Tomey at Arizona.
Check out Sanders' Q&A with Star sports producer Justin Spears: 
How would you put Pueblo's season in review?
Sanders: "We're 8-2 and we've had our ups and downs. As far as a team, I would say this is one of the most enjoyable teams that I've had. One of the more challenging things is keeping our guys together and focused. I think we've put a lot of work in and I've seen the growth in a lot of our guys, so for me, I wouldn't say it's magical, but it's been rewarding." 
How did you get Pueblo to mold into one of Southern Arizona's up-and-coming programs?
Sanders: "The thing is just to try and change the mindset. We have a lot of Pueblo kids in our neighborhood that go to other schools and that's just because you have generations of Pueblo football not having a winning program, but when you look at our town -- when you look at Tucson, there are a lot of Pueblo alums. You look at Bam McRae up there at Mountain View, he's a Pueblo alum and I think it's trying to reinvigorate what's going on in the neighborhood." 
Has Dick Tomey given you any coaching advice?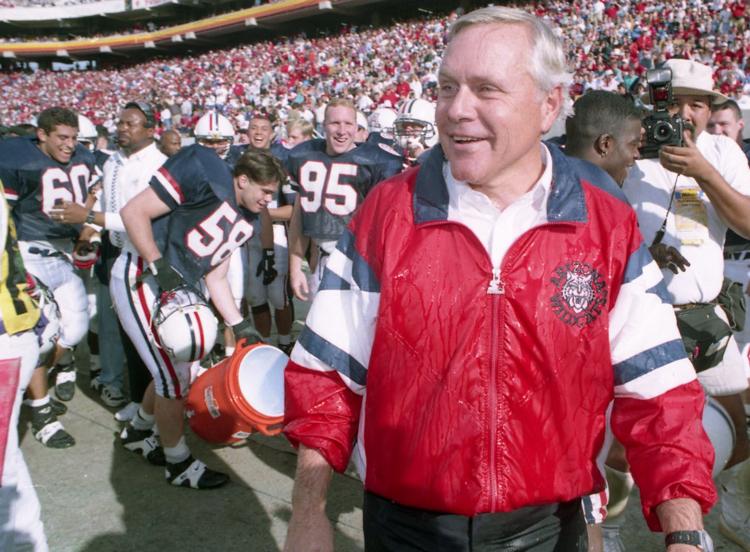 Sanders: "He always does. I saw him (Monday) as he was inducted into the Pima County Hall of Fame. He gives me not so much of the Xs and Os thing, but more of managing our team and managing different personalities. There's no one I lean on more than Coach Tomey. He pretty much texts me every Friday and every Saturday. His grandchildren have come to Pueblo and ran on the fields and have done some stuff with (Kelvin) Eafon. It's really just an inspiration between him and a lot of my other coaches, but just having that support system is huge." 
Who's the X-factor in the upcoming game against Salpointe Catholic?
Sanders: "It's (Bijan Robinson). I've known Bijan for a while so it's Bijan, (Mario Padilla), and the way their defense plays. We still stay multiple, we still do what we do... so it's our fight and our togetherness."
What is the message to your team going into Friday night?
Sanders: "We always have to play together, which means we need to stand up and do what we need to do and we need to believe. When we get to a point where we need to be, then we have to finish, which is straight from coach Tomey."