The regular season concluded Friday night, and now all of the focus is on high school football playoffs. The Class 2A, 3A, 4A, 5A and 6A playoff brackets were announced Saturday morning. 
Undefeated Salpointe Catholic headlines the Class 4A bracket as the top seed. The Lancers (10-0) will host Apache Junction in the first round, and with a win will play the winner of Cottonwood Mingus and Bradshaw Mountain in the second round.
The 4A state title game would be played at Arizona Stadium should Salpointe advance that far.
Other teams in the Class 4A bracket include No. 5 Sahuaro, No. 10 Canyon del Oro and No. 14 Walden Grove.
Sahuaro makes the playoffs for the first time since 2014, and Walden Grove cracks the bracket in back-to-back seasons under coach Corey Noble after winning the 4A Gila Region, the first in program history. Sahuaro will host Glendale, while Walden Grove will hit the road to face Goodyear Desert Edge. CDO will play at No. 7 Glendale Cactus.
The Class 5A bracket is highlighted by an all-Southern Arizona showdown. Ninth-seeded Marana will travel to No. 8 Cienega in a first-round matchup featuring two opponents more than familiar with each other. The playoff game marks the fourth matchup between the programs in the last two seasons. The Bobcats won both of last year's matchups — once in the regular season, and once in the playoffs — and took this season's regular-season meeting, 44-28.
The Cienega-Marana winner could play defending state champion and top-seed Peoria Centennial in the second round.  
Flowing Wells tumbled to the No. 11 seed after losing Friday's regular-season finale to Mountain View, and will face No. 6 Goodyear Millennium. Ironwood Ridge, which upset Cienega on Friday night, is a No. 12 seed and will play at No. 5 Gilbert Higley.
In Class 3A, No. 13 Pusch Ridge Christian will play at fourth-seeded Page, and No. 6 Sabino will host No. 11 Pinetop-Lakeside Blue Ridge. 
Playoffs begin Friday and all kickoffs are set for 7 p.m. Here's a look at the first-round matchups, with local teams in bold: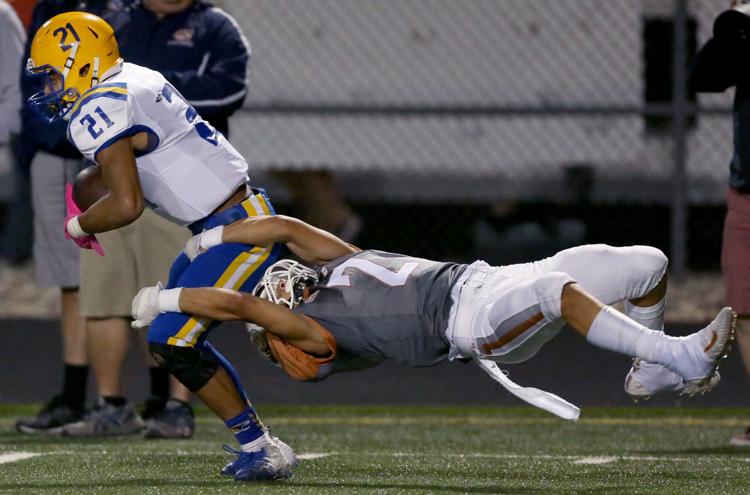 Class 5A playoffs, first round: 
No. 16 Phoenix Sunnyslope vs. No. 1 Peoria Centennial
No. 9 Marana vs. No. 8 Cienega
No. 12 Ironwood Ridge vs. No. 5 Gilbert Higley
No. 13 Scottsdale Horizon vs. No. 4 Queen Creek Casteel
No. 15 Maricopa vs. No. 2 Gilbert Williams Field
No. 10 Campo Verde vs. No. 7 Phoenix Sunrise Mountain
No. 11 Flowing Wells vs. No. 6 Goodyear Millennium
No. 14 Gilbert vs. No. 3 Scottsdale Notre Dame Prep
---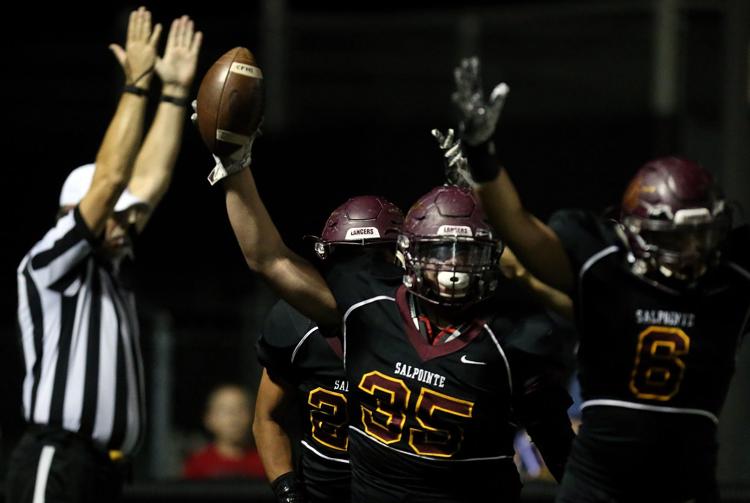 Class 4A playoffs, first round: 
No. 16 Apache Junction vs. No. 1 Salpointe Catholic
No. 9 Mingus Union vs. No. 8 Bradshaw Mountain
No. 12 Glendale vs. No. 5 Sahuaro
No. 13 Seton Catholic Prep vs. No. 4 Peoria
No. 15 Estrella Foothills vs. No. 2 Scottsdale Saguaro
No. 10 Canyon del Oro vs. No. 7 Glendale Cactus
No. 11 Prescott vs. No. 6 Greenway
No. 14 Walden Grove vs. No. 3 Goodyear Desert Edge
---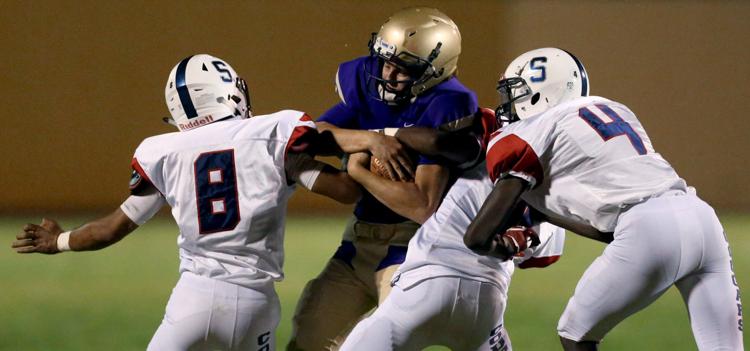 Class 3A playoffs, first round: 
No. 16 Winslow vs. No. 1 Northwest Christian
No. 9 Queen Creek Benjamin Franklin vs. No. 8 Wickenburg
No. 12 Coolidge vs. No. 5 Valley Christian
No. 13 Pusch Ridge Christian vs. No. 4 Page
No. 15 Show Low vs. No. 2 Yuma Catholic
No. 10 Safford vs. No. 7 Odyssey Institute
No. 11 Pinetop-Lakeside Blue Ridge vs. No. 6 Sabino
No. 14 Fountain Hills vs. No. 3 Snowflake