High school football: State quarterfinal playoff matchups and game predictions
Pusch Ridge Christian, Sabino, Cienega, Marana, Salpointe Catholic and Ironwood Ridge will all take the field Friday night with their seasons on the brink. Win, and they advance. Lose, and … well, you know.  
The Game of the Week comes out of the Class 5A bracket, where No. 9 Marana will face top-seeded Cienega in a rematch of the teams' season openers. 
All games will be played on Friday, Nov. 10 at 7 p.m. The Star's picks to win are in ALL CAPS. Arizona Daily Star record: 142-31 (10-0 in the playoffs)
No. 9 Marana (9-2) at No. 1 CIENEGA (11-0)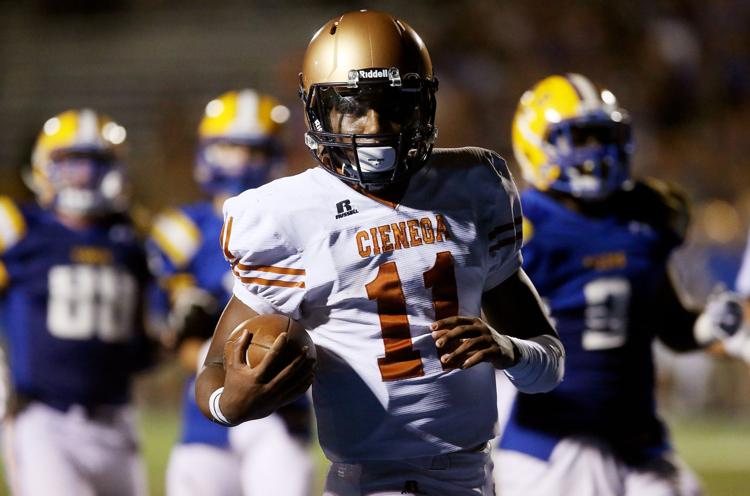 Where: 12775 E. Mary Ann Cleveland Way, Vail
Division: 5A
Winner: This Old West shootout is just missing the tumbleweed. Cienega is unbeaten and favorite to win the state championship. Marana wants to revenge its 57-50 loss to the Bobcats in the teams' season opener. Tigers quarterback Trenton Bourguet has thrown for 2,702 yards and 36 touchdowns this season, five of them against Cienega.
This matchup will be somewhat different than the first go-around. Cienega's defense is much better than it was in the season opener. Consider: After allowing 50 points to Marana, the Bobcats allowed more than 28 points just once — against Ironwood Ridge. Bobcats Cienega quarterback Jamarye Joiner can't afford to have a bad game, because giving Bourguet and that high-powered offense any momentum could lead to an upset special. In the end, though, we expect Joiner and Bobcats to prevail. Cienega will take this one, 49-45.        
No. 5 Glendale Cactus (9-2) at No. 4 SALPOINTE CATHOLIC (10-1)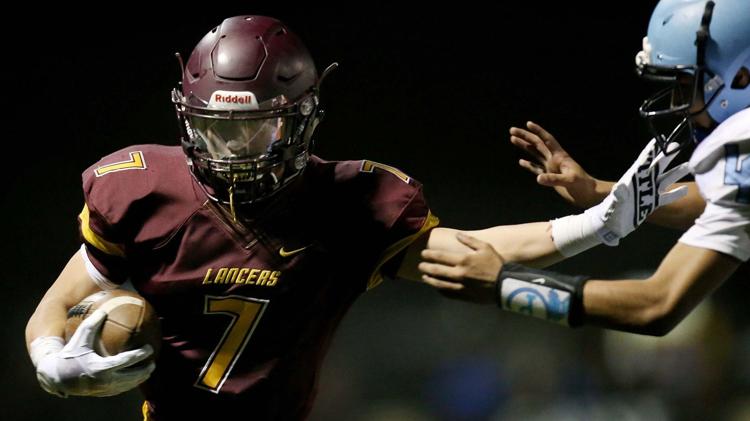 Where: 1545 E. Copper Street
Division: 4A
Winner: Last week was all smiles for the Lancers. Head coach Dennis Bene coached his 200th game and the defense set a school record for most shutouts in a season (five) in a 42-0 win over Pueblo. Things will get harder this week. Cactus' defense has 17 sacks, 18 interceptions and nine fumble recoveries this season. Can the Cobras make enough plays on the road? It's a tough call, because this game will come down to whoever can make the fewest mistakes. Expect the Lancers to squeak by in a low-scoring game. Call it 24-20.    
No. 6 Ironwood Ridge (8-3) at No. 3 PEORIA LIBERTY (10-1)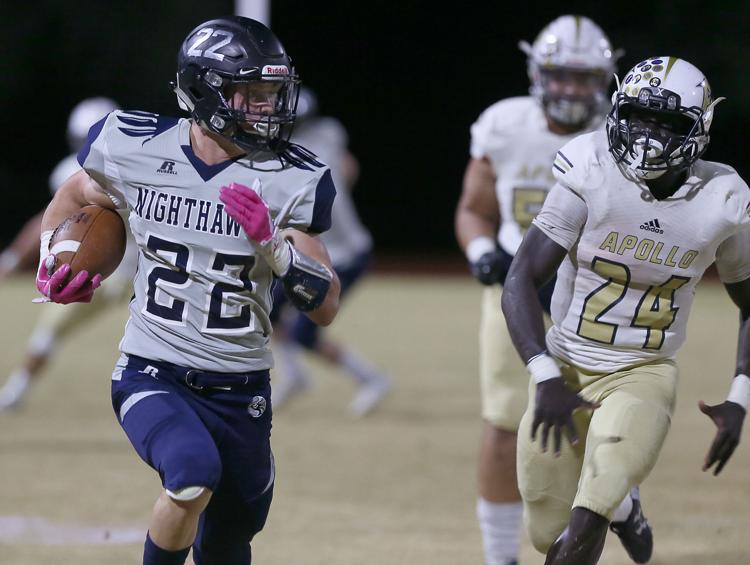 Where: 2475 W. Naranja Drive, Oro Valley
Division: 5A
Winner: The Nighthawks are counting their lucky stars after getting by No. 11 Apollo in double overtime last week. They'll need more than luck to beat a Liberty team that's registered 39.5 sacks this season. Ironwood Ridge will have to do its best job on 6-foot-5-inch, 225-pound defensive end Braxten Croteau. It's hard to upset a higher-seeded team on the road. And while Ironwood Ridge has pulled off some massive comebacks lately, the Nighthawks' road will likely end Friday.  Liberty wins 37-14. 
No. 8 Phoenix Northwest Christian (9-2) at No. 1 PUSCH RIDGE CHRISTIAN (11-0)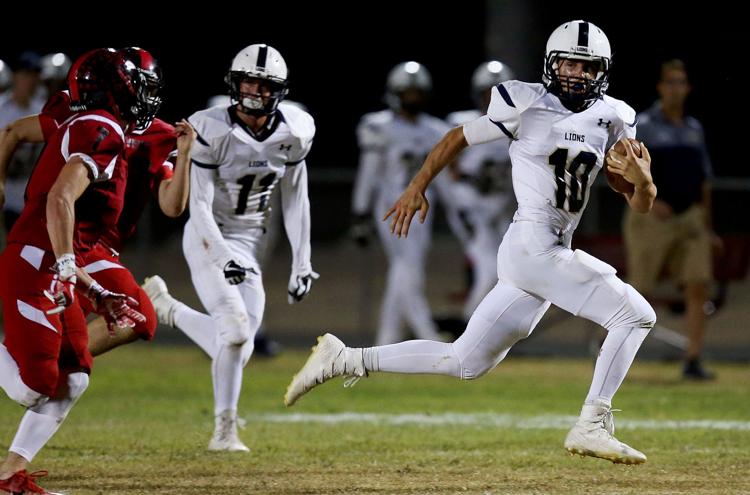 Where: 9500 N. Oracle Road, Oro Valley
Division: 3A
Winner: Pusch Ridge Christian has rolled through its regular-season schedule, then beat Wickenburg 67-0 win in last week's playoff opener. Quarterback Christian Fetsis went 5 of 5 passing for 123 yards along with 97 rushing yards on six carries. The Lions rarely throw the ball, but Fetsis is deadly when they do: He has completed 61 percent of his passes and has been intercepted just twice all season. Expect the same performance on Friday. Lions roll, 49-14. 
No. 5 SABINO (9-2) at No. 4 Queen Creek Benjamin Franklin (10-1)
Where: 18864 E. Germann Road, Queen Creek
Division: 3A
Winner: Both teams lost to defending state champion American Leadership Academy this season, but Sabino may have a slight edge. Franklin lost by 28 at home while the Sabercats let the game slip in the fourth quarter and lost by 14 on the road. The bad news? Sabino has struggled against teams with a solid rushing attack, and Franklin has a pair of running backs — Chandler Miles and Zach Jeffries — that average a combined 269 yards per game. It'll be tough, but the Sabercats pull it out, 34-30.