After losing 28-23 to Mountain View last season, Ironwood Ridge couldn't let it happen again.
For Andrew Cook, the Nighthawks' 42-14 win Thursday night ranked among his top 5 all-time high school games.
"It's good to get revenge at their home and get a big win in the first week," said Cook, an Ironwood Ridge senior receiver.
The Mountain Lions hosted the Nighthawks in Southern Arizona's first football game of the season — and the first-game jitters were all too present. Ironwood Ridge took advantage of Mountain View's early mistakes and broke away.
The Mountain Lions received the opening kickoff, but weren't able to capitalize on the possession and eventually punted the ball over after a handful of plays.
The visiting Nighthawks, however, were able to move the ball — mostly thanks to Nathan Grijalva.
The senior running back scored on a 2-yard rushing touchdown midway through the first quarter.
"They're a great team, but we wanted it more tonight and to just improve on the field," Grijalva said.
It also helped that the Mountain Lions committed eight penalties in the first half.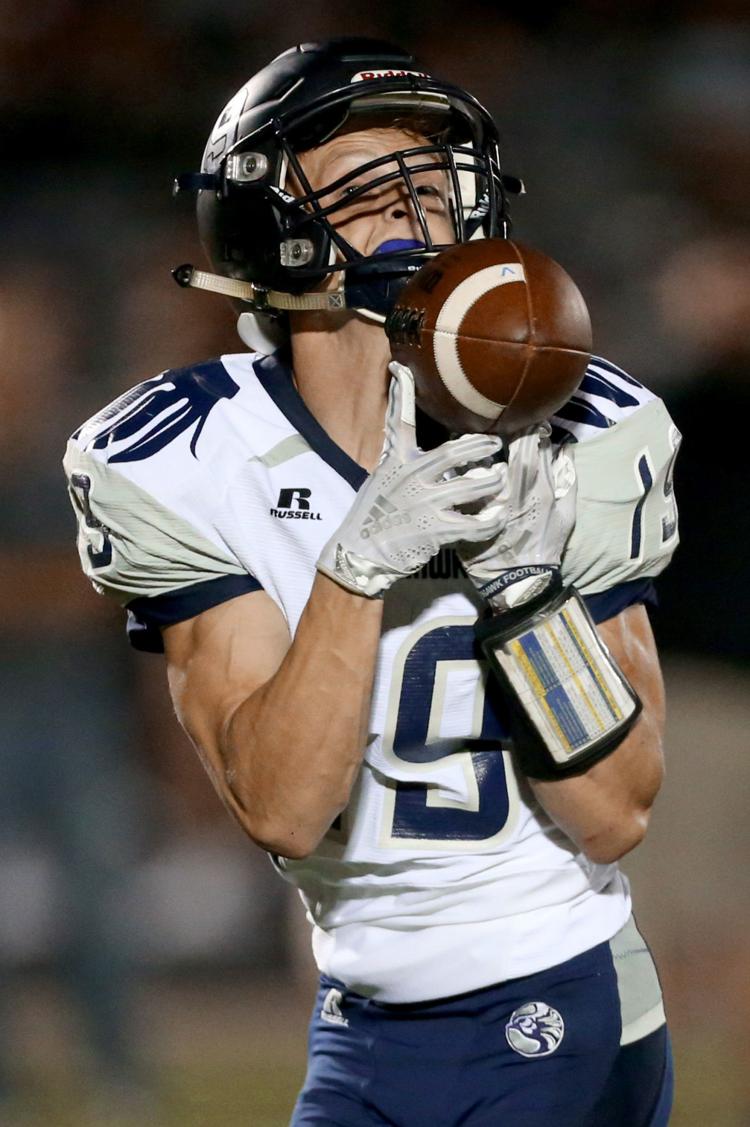 On their next possession, Mountain View was able to hold on to the ball and picked up its first score on a quarterback keeper by sophomore Hayden Parson early in the second quarter.
Ironwood Ridge, however, recovered the lead about four minutes later when Nighthawks senior Antonio Villanueva pushed through Mountain View defenders at the goal line.
The next three possessions before the half ended with a turnover on downs, a punt and an interception.
Max Vernon intercepted a Mountain View pass and ran it back to end the half with a 20-7 Ironwood Ridge advantage.
After a scoreless third quarter, Mountain View was able to score once more, while I-Ridge added three touchdowns.
Both teams featured new players at quarterback for the season opener. The Mountain Lions started Parson, while Ironwood Ridge went with junior Octavio "Octo" Audry-Cobos.
Mountain View coach Clarence "Bam" McRae said he thought Parson played well in his first varsity start, but knew it was going to be a tall order for anyone he'd put in to go up against the Nighthawks.
"As a team, we didn't play solid. We lost the turnover battle over the course of the game," McRae said. "And, usually, when you lose the turnover battle, you won't win the game."
Parson and Larson scored Mountain View's two touchdowns. For Ironwood Ridge, Grijalva, Villanueva and Vernon each scored once, while Cook scored twice himself in the fourth quarter.
Both teams have a bye next week, before Ironwood Ridge hosts Millenium and Mountain View hosts Higley on Aug. 31.
---