'Tis the season! 
The 2019 season kicks off with Week Zero slate in Southern Arizona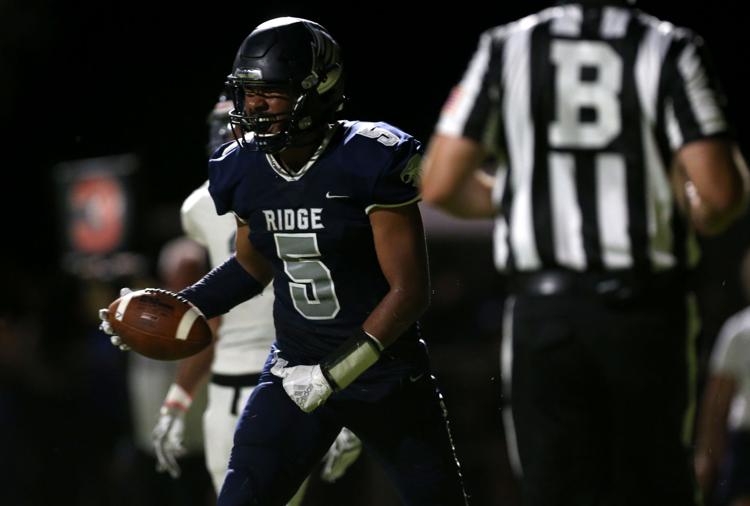 The high school football season begins Friday, and while not every program in Southern Arizona is scheduled to play, the "Week Zero" slate is loaded with notable matchups.
The game between Flowing Wells and Canyon del Oro, originally scheduled for Thursday night but rescheduled for Friday, is a rematch of last season's thriller, which resulted in a 38-37 upset win for the Caballeros. Friday also features a rivalry game between Mountain View and first-year coach Matt Johnson against Ironwood Ridge, Johnson's former program.
The Star's Justin Spears breaks out the crystal ball to predict how each matchup will shape up.
All games are on Friday with kick off at 7 p.m.
Canyon del Oro 59, Flowing Wells 0 — Final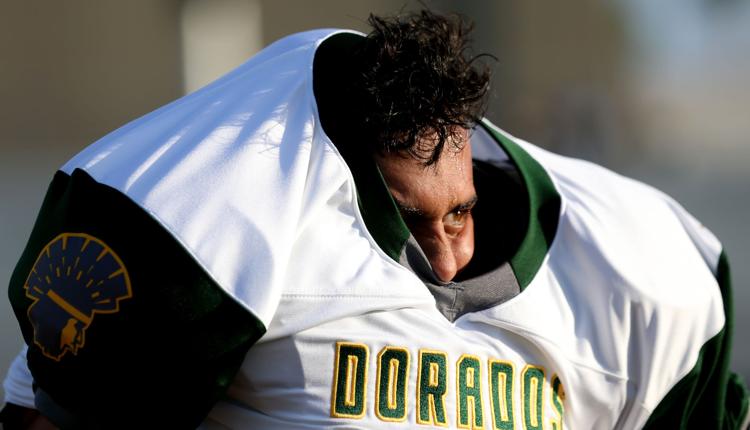 Where: 25 W. Calle Concordia
What to expect: Last year, we picked CDO to beat Flowing Wells handily. The Caballeros had other plans, beating the Dorados 38-37 in an opening night thriller. Flowing Wells running back Rashaad Henderson ran for 123 yards and two touchdowns on 13 carries in that game.
Unfortunately for Flowing Wells, both Henderson and quarterback Zachary Jurado have graduated, and the Cabs return just four players with varsity experience. CDO will be without star running back Stevie Rocker, who injured his ankle in a scrimmage last week. But even without him, we like the Dorados at home. Call it 30-14.
Tucson High 43, Phoenix Maryvale 0 — Final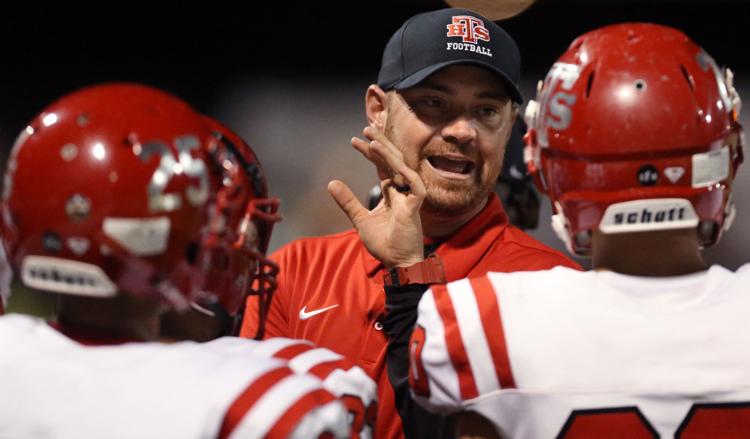 Where: 400 N. Second Ave.
What to expect: The Badgers finished last season with six wins. Maryvale has won six games in three years. Tucson High lost quarterback Jesus Montano to graduation, but running the football will be the Badgers' bread-and-butter this season behind senior tailback Gary Love. As a junior, Love had 813 rushing yards. One of his best performances came against Maryvale, a game in which he recorded 131 yards and three touchdowns. Expect to see the Badgers win big at home behind Love's leadership — and legs. Call it 55-7.
Gilbert Campo Verde 41, Sunnyside 26 — Final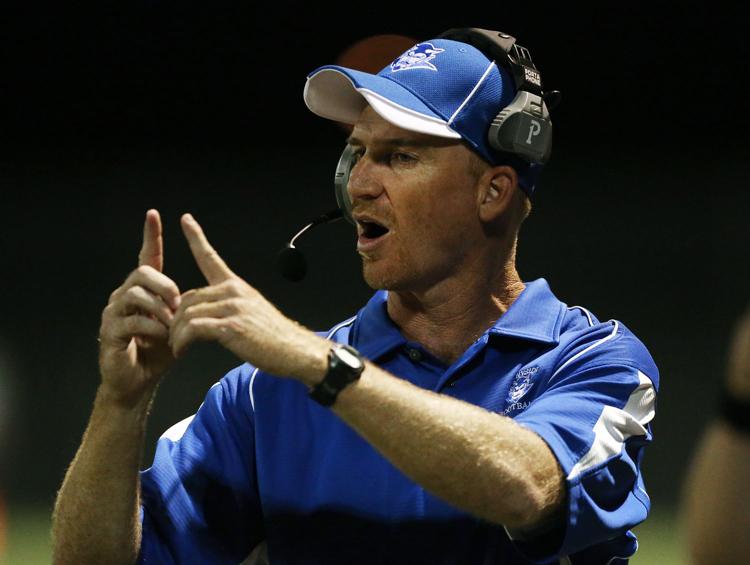 Where: 3870 S. Quartz Street, Gilbert
What to expect: The Blue Devils will have a familiar face on the sidelines after the school hired alumnus Glenn Posey as their new head coach. He replaces Roy Lopez, who went 8-12 in two season. Posey, who was previously the head coach at Sunnyside from 2011-15, has his work cut out for him. Sunnyside hasn't been to the playoffs since 2015. Friday is a chance to see how much the Blue Devils have improved since last season. Campo Verde won 37-0 when the teams met then; expect a closer matchup this time. Still, Campo Verde will secure a 35-14 victory at home.
Sierra Vista Buena 35, Catalina Foothills 6 — Final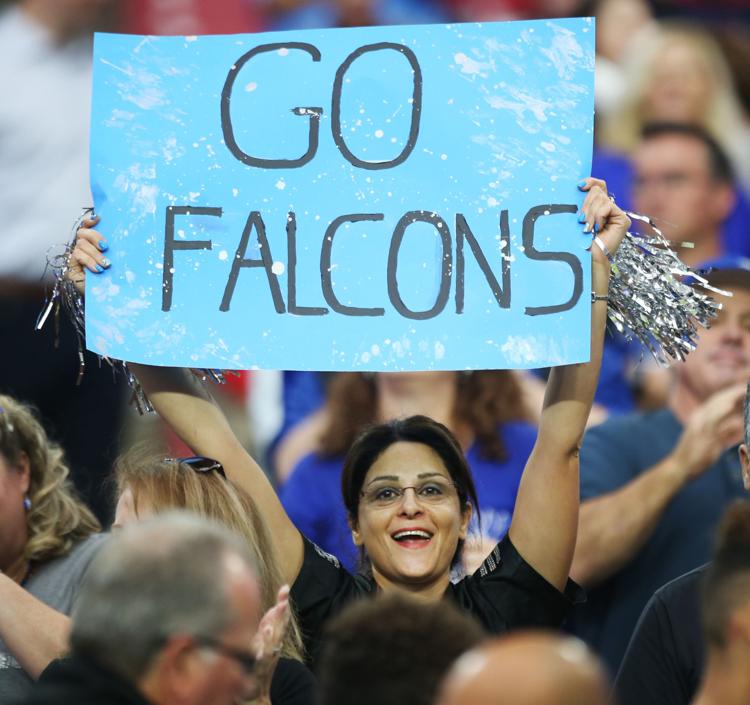 Where: 4300 E. Sunrise Drive
What to expect: If it weren't for the Ironwood Ridge-Mountain View, this contest would be our game of the week. Catalina Foothills is a dark horse, but Friday night won't be easy. Visiting Buena is led by senior quarterback Jovoni Borbon, who emerged as one of the top passers in Southern Arizona with 1,655 yards and 12 touchdowns last season. If Borbon stays under control and doesn't turn the ball over — he was intercepted eight times last season — the Colts may be in good shape. Expect this game to be a high-scoring contest with the Falcons winning 38-31.
Scottsdale Horizon 55, Marana 3 — Final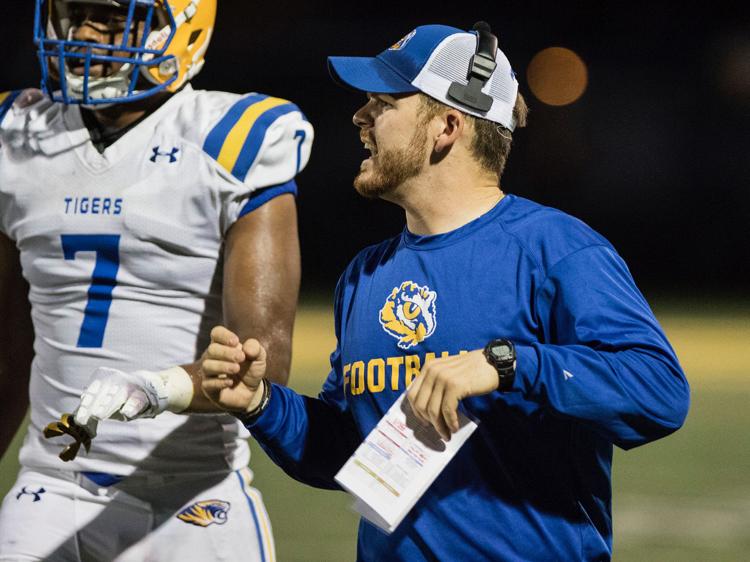 Where: 12000 W. Emigh Road
What to expect: Marana's roster turnover is staggering. Quarterback Trenton Bourguet is now a walk-on at ASU, while his younger brothers, Treyson and Coben, are playing at Salpointe Catholic. Jordan Morgan is now in college, serving as backup left tackle for the Arizona Wildcats. Also gone are wide receiver Tariq Jordan and star running back Xoeius Ratliffe. The Tigers won by a touchdown last year and while they're hosting Horizon, expect a different result on Friday. Tigers fall in a close one, 27-20, in an early test for Louie Ramirez's club.
Ironwood Ridge 21, Mountain View 7 — Final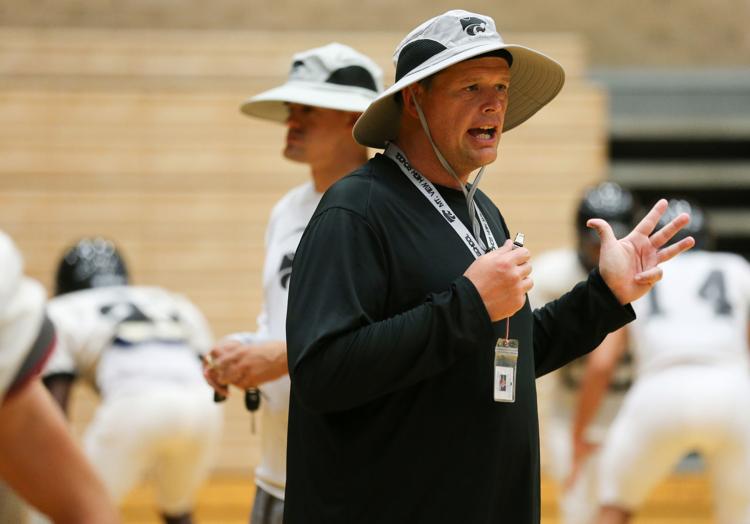 Where: 2475 W. Naranja Drive
What to expect: Behold, the Matt Johnson Bowl. Johnson is back at his old stomping grounds, where he coached 10 seasons and won one state championship before resigning following the 2018 season. Can Johnson have the Midas touch on a team like Mountain View, which didn't make the playoffs after an 0-5 start last year? We'll find out. Wide receiver and kick returner Varney Larson and 6-foot-5-inch junior quarterback Hayden Parson give the Mountain Lions a nice group to build around. Ironwood Ridge will try to find a replacement for Nathan Grijalva, one of Southern Arizona's top rushers, and wide receiver Andrew Cook, the team's leading receiver. Mountain View's returning talent puts them over the edge on the road, and Johnson wins 38-35 with his new club.
Rincon/University 26, Phoenix Sierra Linda 8 — Final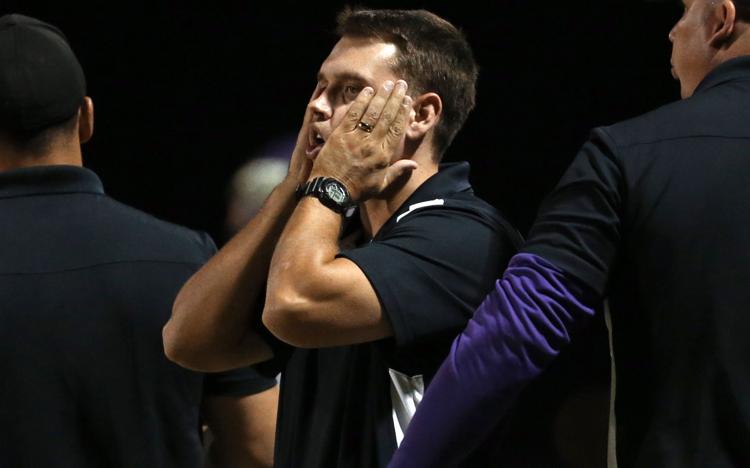 Where: 421 N. Arcadia Blvd.
What to expect: Last year's game went down to the final quarter, with the Rangers falling to Sierra Linda 27-19. Rincon quarterback Preston Silvas is back after throwing for 1,322 yards in 2018, including 182 against Sierra Linda in the season opener. Silvas also led the team with 91 rushing yards in that game a year ago. Silvas and the Rangers will get their revenge. Let's call it 23-15.
Buckeye 52, Amphitheater 20 — Final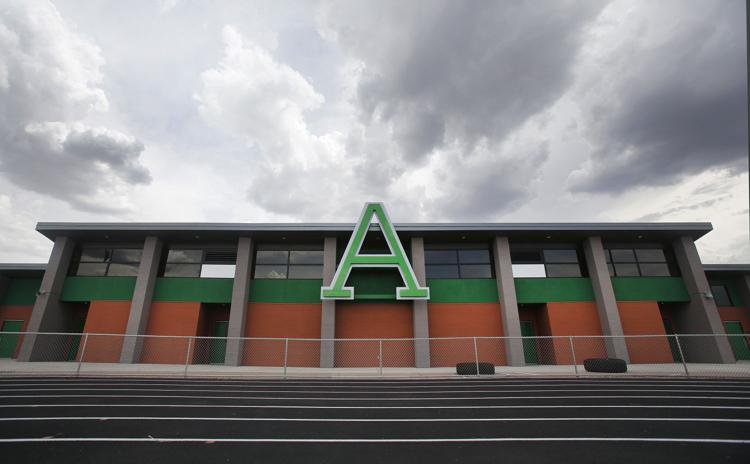 Where: 125 W. Yavapai Road
What to expect: The Panthers will be led by senior quarterback Kevin Silva and running back Julian Encinas, and a winnable first four games could determine how Amphi goes. Can the Panthers pressure Buckeye quarterback Angel Macedo? In the 2018 season opener, Macedo completed 16 of 20 passes for 258 yards and four touchdowns while wide receiver Jaheem Rosetta hauled in six catches for 121 yards and two scores. Amphi's secondary will face a brutal task in stopping Buckeye's pass attack Friday night. Expect visiting Buckeye to win 42-20. 
Pusch Ridge Christian 42, Rio Rico 0 — Final
Where: 9500 N. Oracle Road
What to expect: The Lions have one of the most underrated running backs in Southern Arizona, Evan Lovett. As a sophomore, he rushed for 1,192 yards on 122 carries while scoring 13 touchdowns. He was named to the Class 3A South first team. In a 48-12 win over Rio Rico last year, three of Lovett's five carries resulted in touchdowns. Pusch Ridge Christian cooks at home, 56-7.
Casa Grande 52, Palo Verde 8 — Final
Where: 2730 N. Trekell Road, Casa Grande
What to expect: Palo Verde is another program in Southern Arizona that underwent a coaching change. Mike Wells takes over a Titans program that has just 10 victories since the 2014 season. The Titans also lost playmaking quarterback Jq Hale to graduation. Casa Grande wins big again, 49-0.
Sahuaro 55, Casa Grande Vista Grande 0 — Final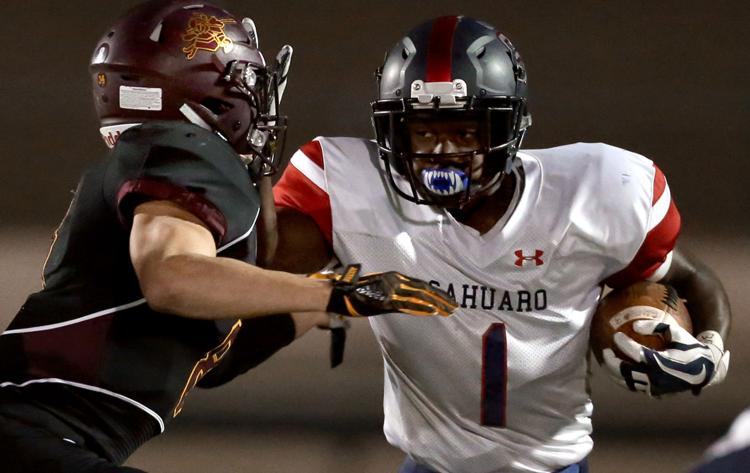 Where: 1556 N. Arizola Road, Casa Grande
What to expect: The Cougars are another team in Southern Arizona that lost a ton of talent from 2018: Two-way star Cameron Williams, offensive lineman Kingsley Ugwu, linebacker Jakob Goerke, free safety Damion Wright and wide receiver Trayvion-White Austin, all players who were named to the Class 4A All-Kino Region Team, are gone. Coach Scott McKee has to replace a senior class that led the Cougars to the program's first appearance in the state semifinals since 1999. Fortunately for Sahuaro, cornerback Ahmad Hunter and running back Izaiah Davis return for their final season. In 2018, Davis appeared in six games and scored seven touchdowns, including three against Vista Grande. Expect a similar performance this time around. Sahuaro escapes Casa Grande with a 33-15 win.
Santa Cruz Valley 34, Sahuarita 18 — Final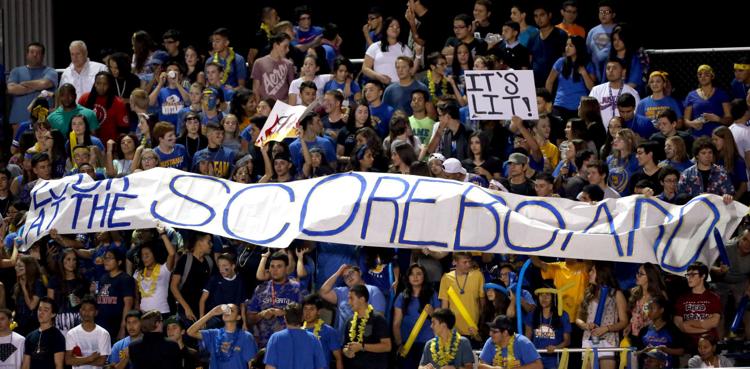 Where: 900 N. Main Street, Eloy
What to expect: Can we please get a repeat of last year's season opener? That would be spectacular considering the Mustangs escaped with a 28-22 win in overtime. In 2019, the Mustangs will lean on quarterback Orlando Williams and running back Cristian Gonzales, both players who led Sahuarita in passing and rushing a year ago. Those two are enough to give Sahuarita a win. Mustangs enjoy a one-hour bus ride home after squeezing out a 28-20 victory. 
Nogales 28, Cholla 27 — Final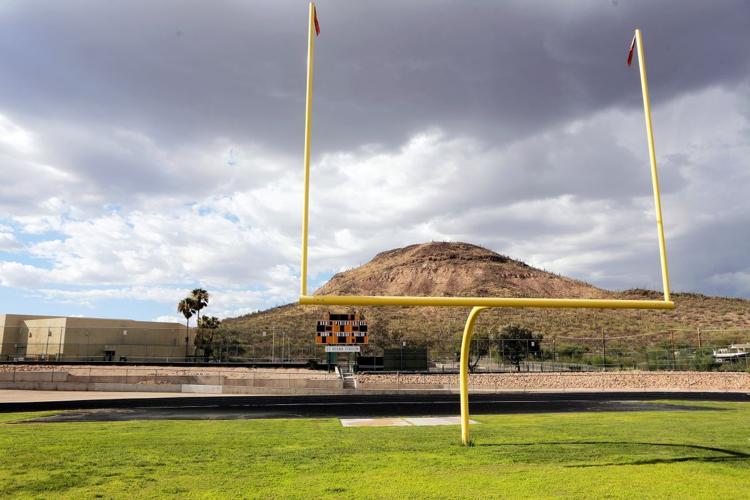 Where: 2001 W. Starr Pass Blvd.
What to expect: It's still premature to put the playoff stamp on Cholla, but the Chargers could be one of the most improved teams in Southern Arizona. Last year, Cholla was shut out in its first two games. That won't happen this season: Expect the Chargers to bolt to a 14-0 win over the Apaches in a flip of last year's score.
Douglas 49, Tanque Verde 7 — Final
Where: 1500 15th Street, Douglas
What to expect: Douglas finished the 2018 season 8-2, but all of its wins were vacated after the AIA ruled that the Bulldogs broke multiple rules. Coach James Fitzgerald resigned after the season; his replacement is Hunter Long, a DHS alumnus. Fortunately, Douglas returns running back and tight end Christian Estrella and quarterback Trey Rose III, who completed 5 of 8 passes for 131 yards and three touchdowns against Tanque Verde last year. Don't be surprised to see Douglas in the playoff mix this season. They'll clobber Tanque Verde on Friday; call it 52-6.