Over the next three weeks, the Star is counting down Southern Arizona's top 22 football players. Up today: No. 20, Cienega running back/safety Thomas Webb.
The rundown: Webb is a 5-foot-11, 195-pound senior.
Who he is: Webb's body isn't the prototypical safety frame. Instead of being lengthy, Webb is stout and built like a linebacker, but he's one of Cienega's returning playmakers and is expected start on both sides of the ball.
Webb played safety and running back as a junior, but did most of his damage on defense. He rushed for 212 yards and eight touchdowns on 37 carries in his first season as a running back.
As a safety, Webb averaged 4.2 tackles per game and led the Bobcats in interceptions with four picks as Cienega went 12-1 in 2017 en route to the No. 1 seed in the 5A state playoffs.
Cienega lost playmakers Jamarye Joiner, Nathan Amico, Steven Harshman, Daunte Boudy and Jerry White, leaving a gap in Cienega's production on both sides of the ball. Head coach Pat Nugent plans to rely on Webb not only at safety and running back, but also at quarterback. With Joiner now at UA, the Bobcats are missing 3,595 yards of total offense and while Luis Morales steps in as the new starter, his style leans toward pocket passer more than a dual-threat quarterback. Webb was a quarterback his first two years at Cienega, but Nugent thought an athlete of his caliber should be on the field rather than sitting as Joiner's backup last season.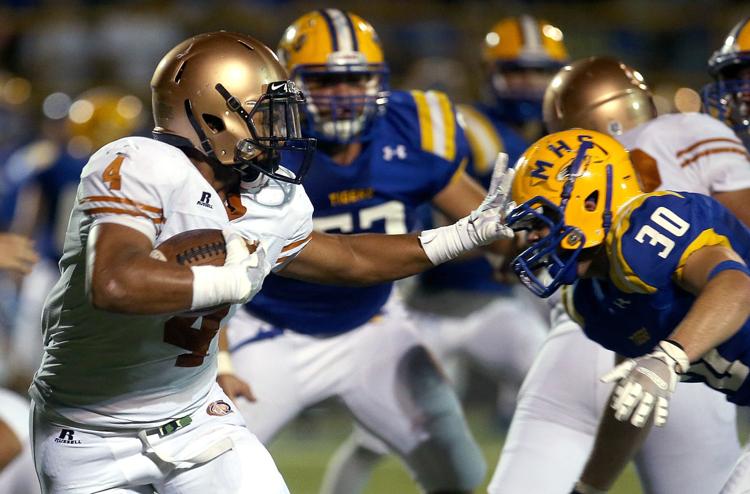 Proof he's good: Webb is one of the faces of a senior class that has never lost a regular season game at Cienega. His freshman team? Undefeated. The junior varsity team? Undefeated. Last year on varsity? The Bobcats didn't lose until their semifinal matchup with Scottsdale Notre Dame Prep.
Webb is a winner as well as the rest of his senior teammates, but being one of the few individuals that stands out shows the player and athlete he is, now entering his last go-around. A two-year starter and a two-way player for one of the top teams in Southern Arizona? Webb is the goods.
He said it: "It was the (Salpointe Catholic) game last year when he figured it all out. He got better and better as a team leader and, physically, started to dominate on the defensive side of the ball. We thought he was going to be a quarterback in this program, but with Jamarye, we wanted to get him on the field so we had him run the ball. As a tailback, he took those running skills at quarterback and carried it over as a tailback and really had a great year for us. … But just a tremendous athlete with a great work ethic and one of our killers in the weight room that just goes after it all the time." — Nugent