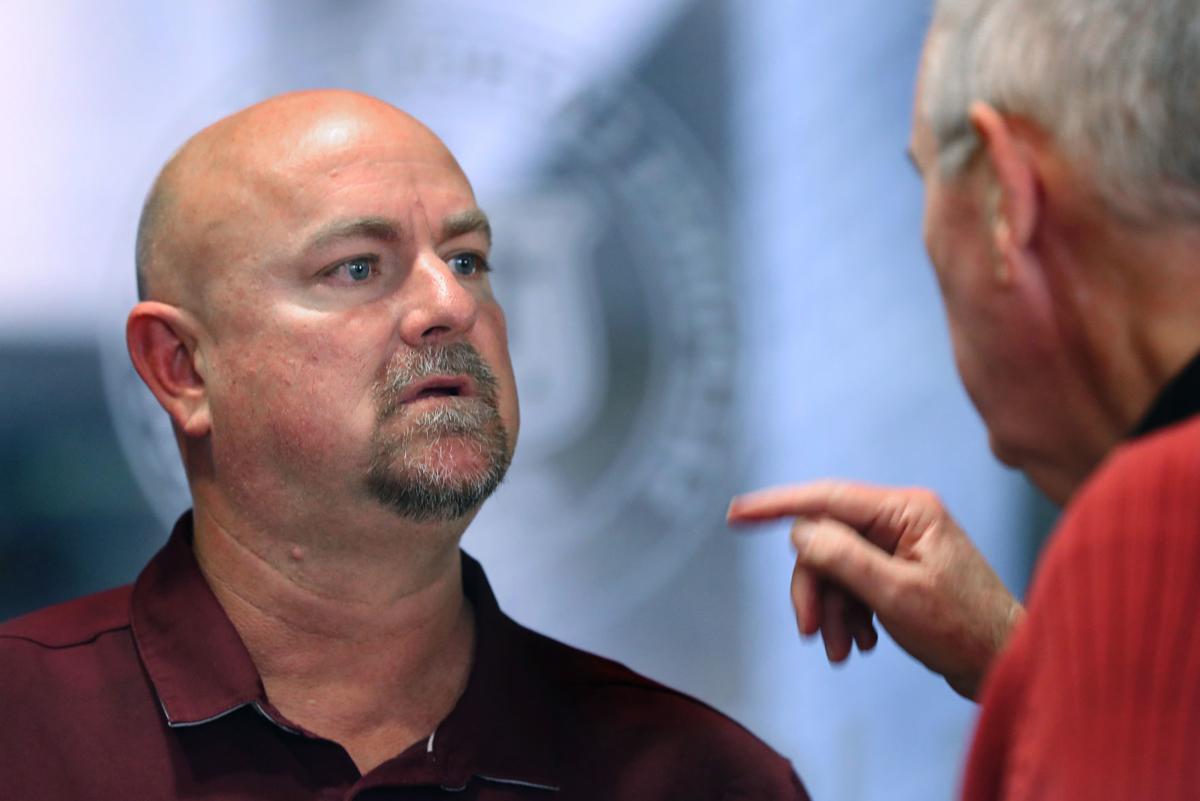 Todd Schulte spent part of Friday afternoon talking about high school football and the biggest challenge of his professional career. When someone asked about his playing days — at tiny Tombstone High — he leaned back and chuckled, traveling briefly back in time.
"It was a great place to grow up," Schulte said. "The life experiences. The teachers there, growing up in a small-town environment, I loved it and I wouldn't trade that for anything."
Years later, Schulte is in charge of Salpointe Catholic's football program.
His goal: To keep the tight-knit community feel that's been one of the keys to the Lancers' recent success. Schulte was announced Friday as the Lancers' new coach, replacing the retiring Dennis Bene.
"That's one of the great things about Salpointe is just the community base the school has itself," Schulte said.
"In a small school, you know everybody in the school, you know every teacher. It's the same here, and that's one of positives of Salpointe. The community is a lot like the small-town environment."
Schulte knows that better than almost anyone. He's been at Salpointe since 1998, first serving as the freshman coach until 2000 and then as a varsity assistant coach from 2001-2012. He has been the head coach of the freshman and JV teams since 2013. Schulte worked closely with Bene, who led the Lancers to a 184-44 record and one state championship in 19 seasons at Salpointe.
Bene left on a high note, advancing to the Open Division semifinals before falling 24-16 to eventual state champion Chandler.
Athletic director Phil Gruensfelder wanted a smooth transition, part of the reason why he picked Schulte.
"I think it is going to be seamless," Gruensfelder said. "Todd has been around the program for so long. He intends to bring a lot of the staff back. So I don't think the kids are going to miss a beat."
Gruensfelder couldn't help but reminisce about Schulte's original hiring, one of his first as Salpointe's AD. At the time, Schulte was a manager at Mandarin Grill and dating Arizona softball star Stacy Redondo, who he would eventually marry.
"It didn't matter where he came from," Gruensfelder said. "He is fully engulfed in what we do here at Salpointe. He's been teaching here (since 2000), and he buys into our philosophy. He buys into what we do academically, spiritually and athletically."
Plenty of challenges await. Salpointe is expected to move up to Class 5A next season, its first without Texas-bound running back Bijan Robinson, Ohio State-bound safety Lathan Ransom and UCLA-bound offensive lineman Bruno Fina. The Lancers will be pushed to have an even more rigorous schedule, focused heavily on Phoenix competition, as they were the only Tucson representative in the open field this fall.
Schulte has been tabbed as the guy to lead that charge, and he prioritizes maintaining the small-town community feel while doing so.
"There is a ton of talent still here," Schulte said. "The foundation that coach Bene has built and established over the last 20 years, there is no reason to change anything."