TEMPE — Nogales had plenty of pressure going into the Class 5A state championship game.
The Apaches were the top seed, had won two straight state titles, hadn't lost a game since early April (and that loss was to 4A state champ Salpointe Catholic), brought a big contingent of fans from Santa Cruz County and received plenty of attention, including a feature on Fox Sports Arizona during their Baseball Day Arizona promotion a month ago.
Then Nogales (27-4) didn't take advantage of several chances and ended up in a state-record, 16-inning, 5 1/2-hour ordeal.
The Apaches rallied in the 15th after Scottsdale Horizon had scored in the top of the inning . But Nogales went down in order after the second-seeded Huskies scored three times in the top of the 16th at Tempe Diablo Stadium Tuesday night, falling 7-4.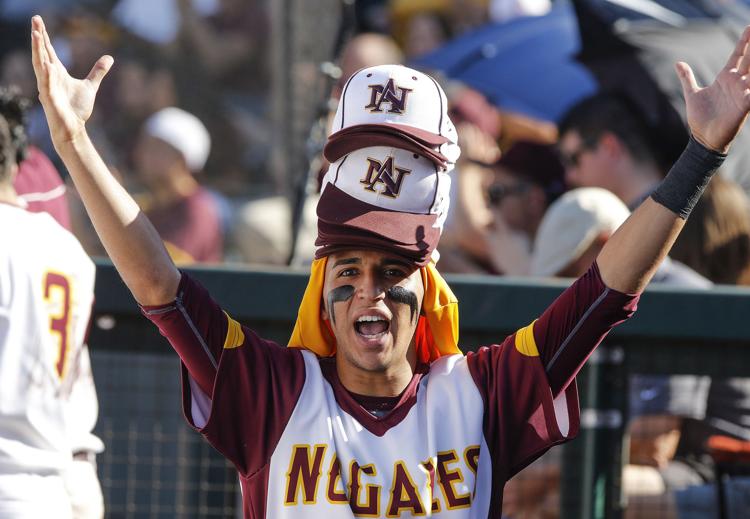 "Everybody is gunning for us, there was a big target on our back," said Nogales starting pitcher Alec Acevedo, who also had four hits Tuesday. "But we knew we could come in here and perform. But it's baseball and some things don't go your way."
Nogales left 15 men on base, including the bases loaded in the second and ninth. They also made a couple of base-running blunders that might have changed the outcome.
"It's been a heck of a ride, a heck of a journey," said Nogales coach OJ Favela. "We had our chances, we had our opportunities, we couldn't come through to walk it off on our part."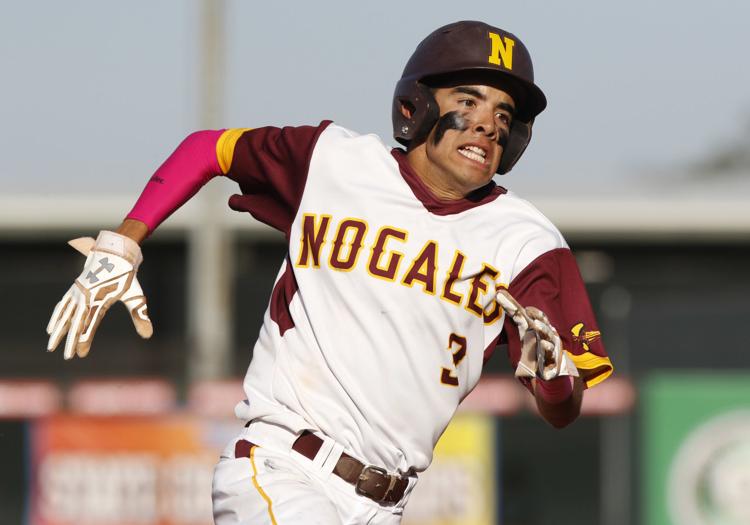 Horizon tied it in the sixth and got eight innings of relief from catcher/shortstop Kody Huff, a state player of the year candidate.
In the ninth, Jorge Borjorquez singled and when Acevedo laid down a perfect bunt down the third base line, the Apaches shortstop ran around to third. Acevedo was barely thrown out for the second out. Horizon intentionally walked the next two batters but Huff got Kenneth Jimenez to bounce back to the box to end the threat.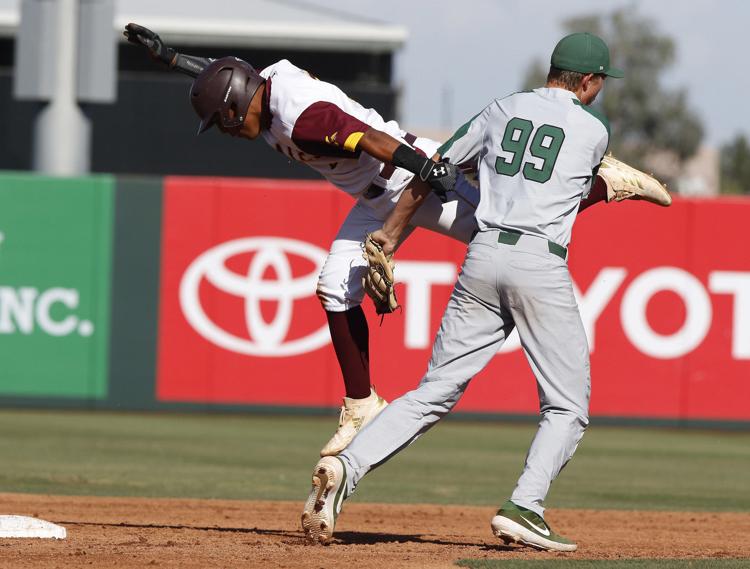 A hit by pitch, two singles and a balk led to three Horizon runs in the final frame. Nogales went down in order in the bottom of the 16th.
"It's grueling, it was very tiring," Acevedo said. "But there's both teams out there and both of us got tired and both of us have to battle. It just didn't go our way today."
Nogales took a 3-0 lead in the fourth but Acevedo gave up a single and a triple to the No. 8 and 9 hitters in the fifth and was replaced by Gerardo Martinez. Huff's subsequent single cut the lead to 3-2.
In the third, Acevedo singled and Jesus Lopez drove him in with a double to left to break the ice and chase Horizon starter Sam Page.
In the fourth, Ricky Maytorena singled, Borjorquez tripled to the left center field wall and Acevedo singled through a drawn-in infield to give Nogales a 3-0 lead.
The Apaches have won 11 state titles, nine of them before 1981, including five in the 1950s. They have been in the postseason for seven straight seasons.
"It's tough, every game is tough," Favela said. "They accepted the challenge. We had that target on our back. People expected us to be here, we got here. We just fell a little bit short."
"It's been fun, we gave the crowd a heck of a ballgame," Favela said.
Nogales in 2019 5A State Baseball Championship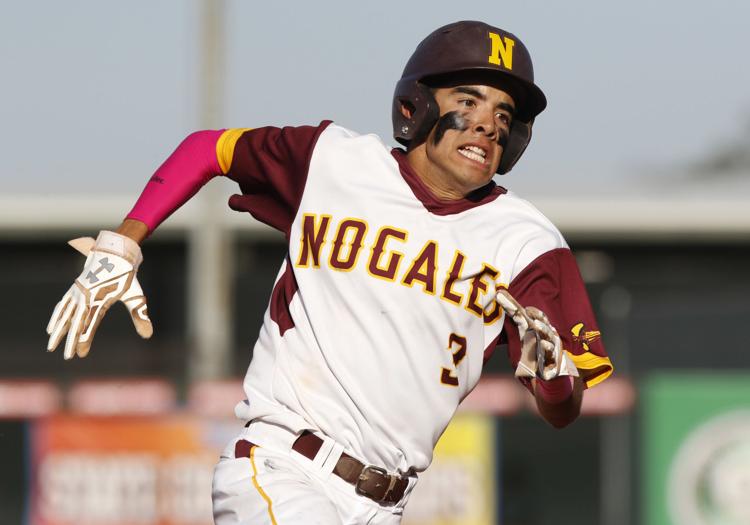 Nogales in 2019 5A State Baseball Championship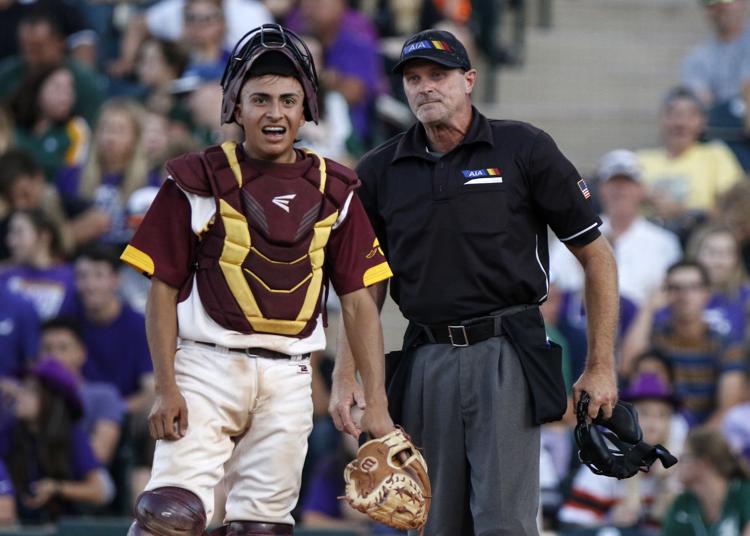 Nogales in 2019 5A State Baseball Championship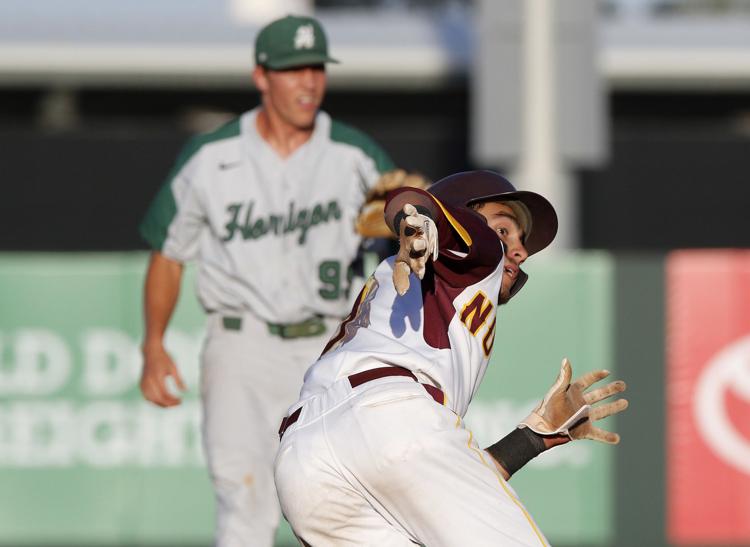 Nogales in 2019 5A State Baseball Championship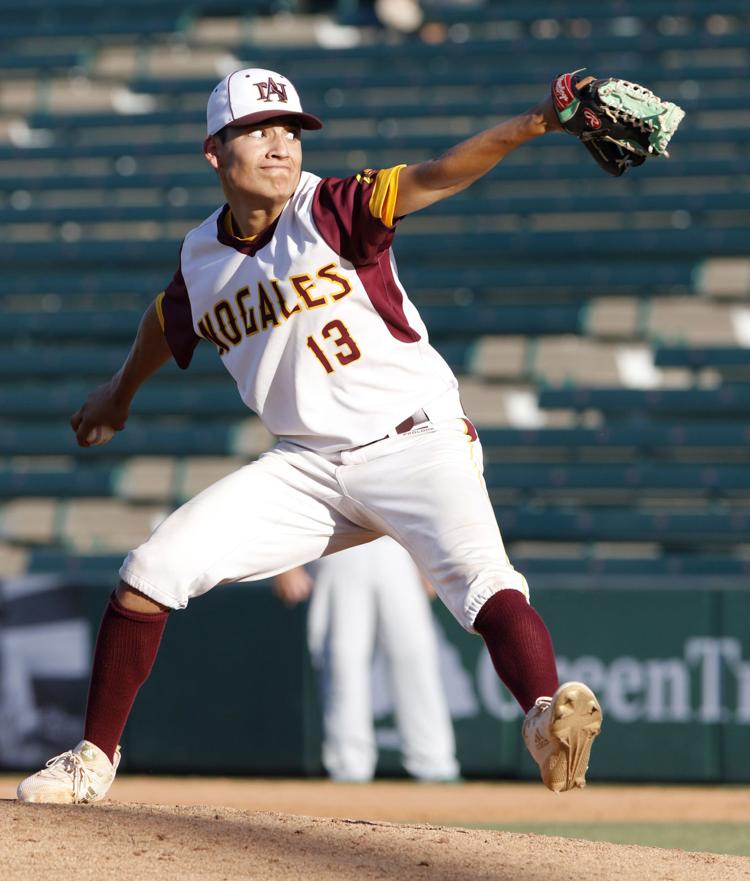 Nogales in 2019 5A State Baseball Championship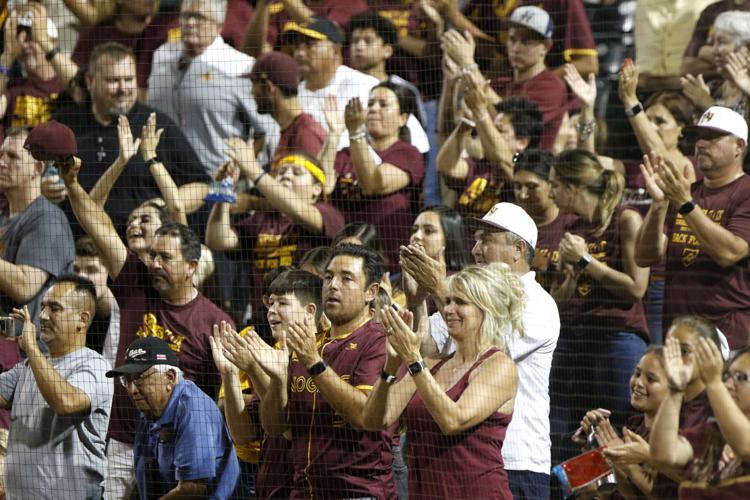 Nogales in 2019 5A State Baseball Championship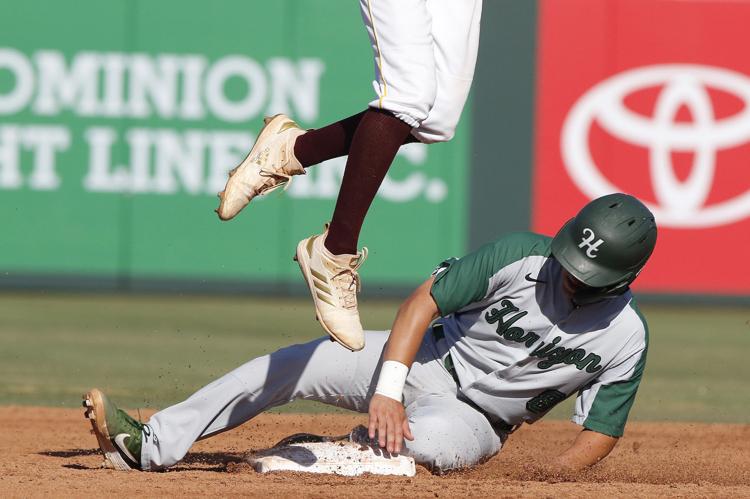 Nogales in 2019 5A State Baseball Championship
Nogales in 2019 5A State Baseball Championship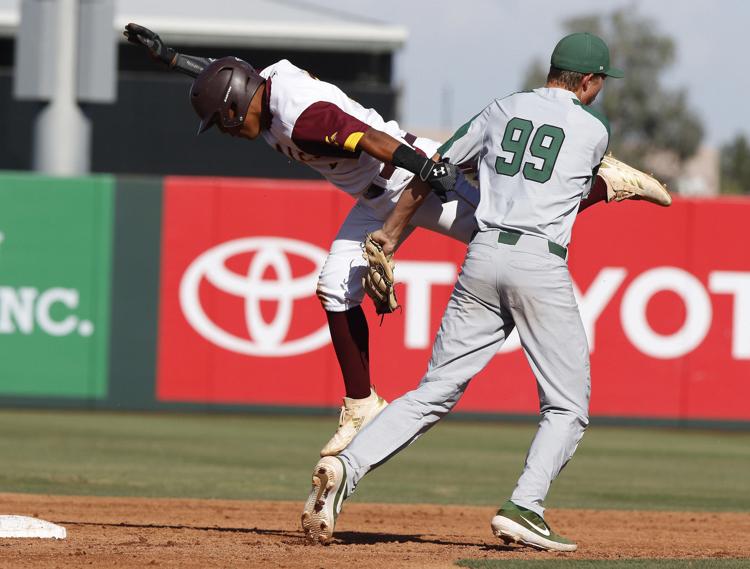 Nogales in 2019 5A State Baseball Championship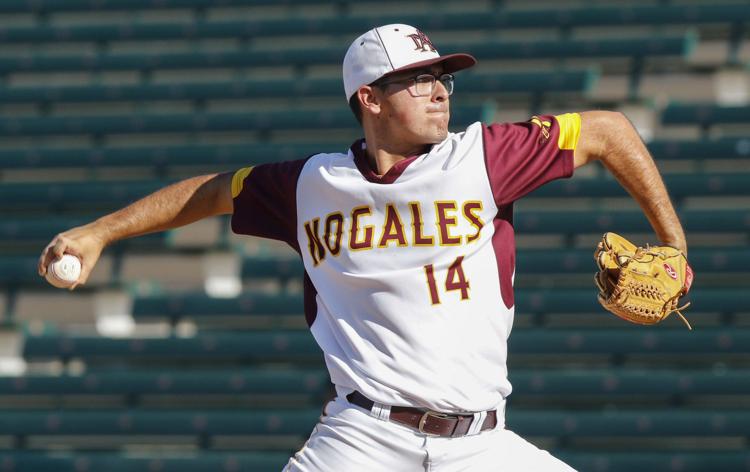 Nogales in 2019 5A State Baseball Championship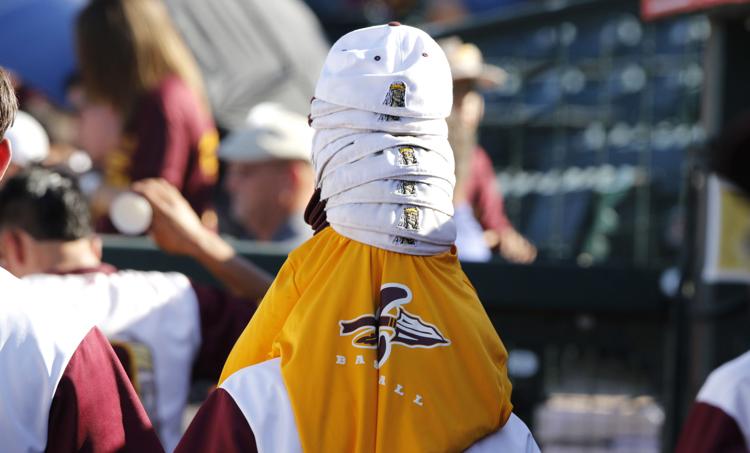 Nogales in 2019 5A State Baseball Championship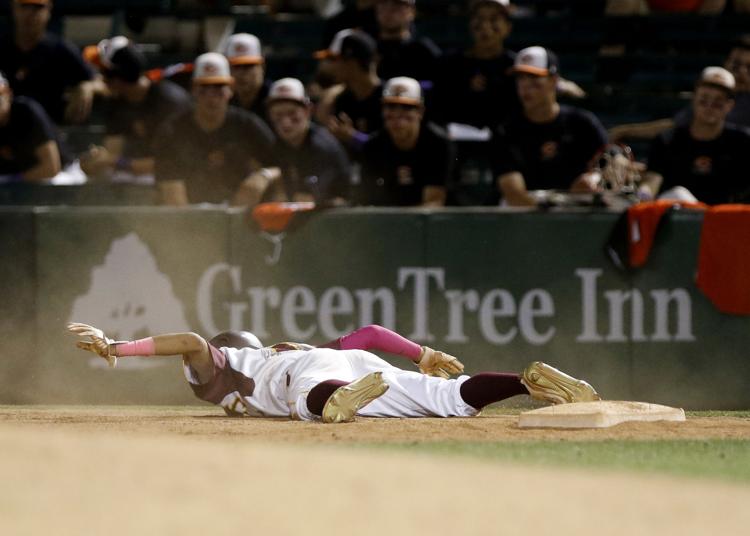 Nogales in 2019 5A State Baseball Championship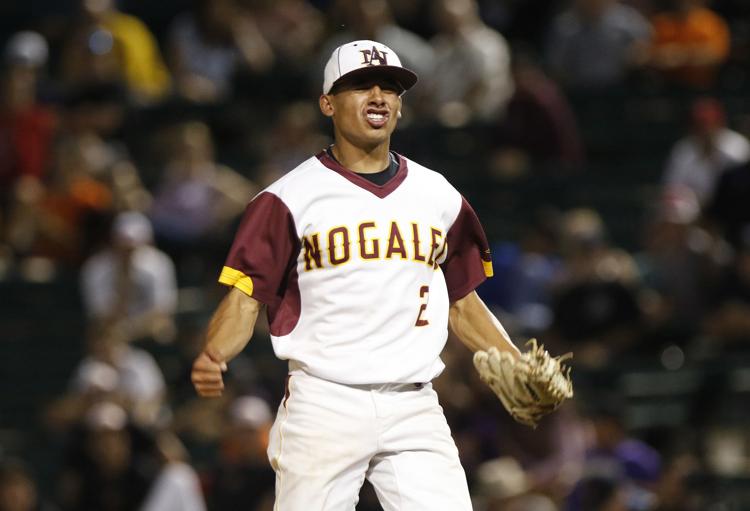 Nogales in 2019 5A State Baseball Championship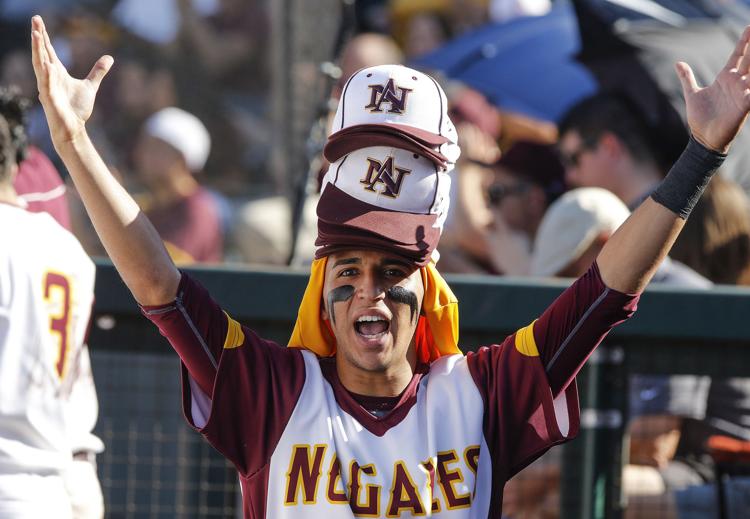 Nogales in 2019 5A State Baseball Championship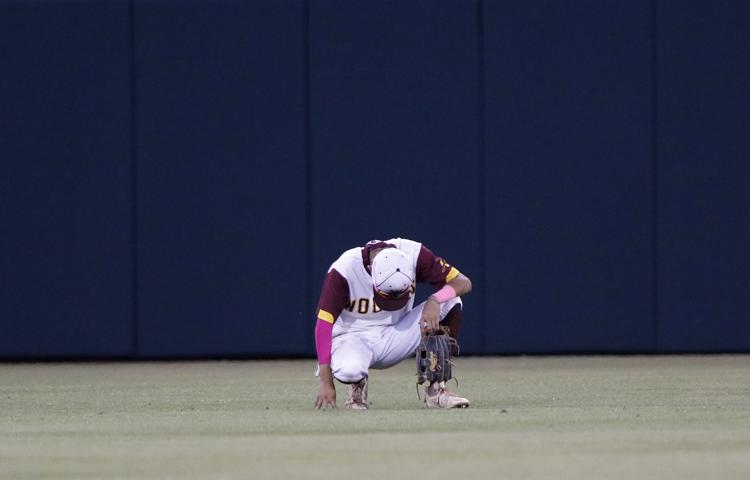 Nogales in 2019 5A State Baseball Championship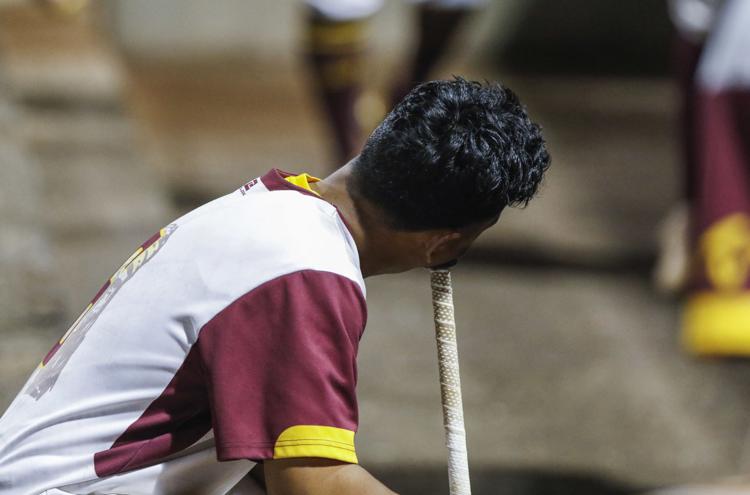 Nogales in 2019 5A State Baseball Championship