Shortly after a summer thunderstorm passed overhead, Tucson High's football team gathered underneath the Gridley Stadium bleachers. The energy and screams coming from the tunnel resembled the intensity of a Friday-night game — even if it was just another Wednesday practice.
There was something special in the air, and it wasn't just monsoon moisture. The team ran out of the tunnel and onto the field to the P. Diddy song "Coming Home," and then threw themselves to the ground and rolled around on the new turf.
Senior quarterback Jesus Montano said the team had been waiting for that moment for what felt like forever.
"It's been a long wait and we're just happy to finally be out here and be able to practice on a good field and have overcome everything that we've been through," Montano said.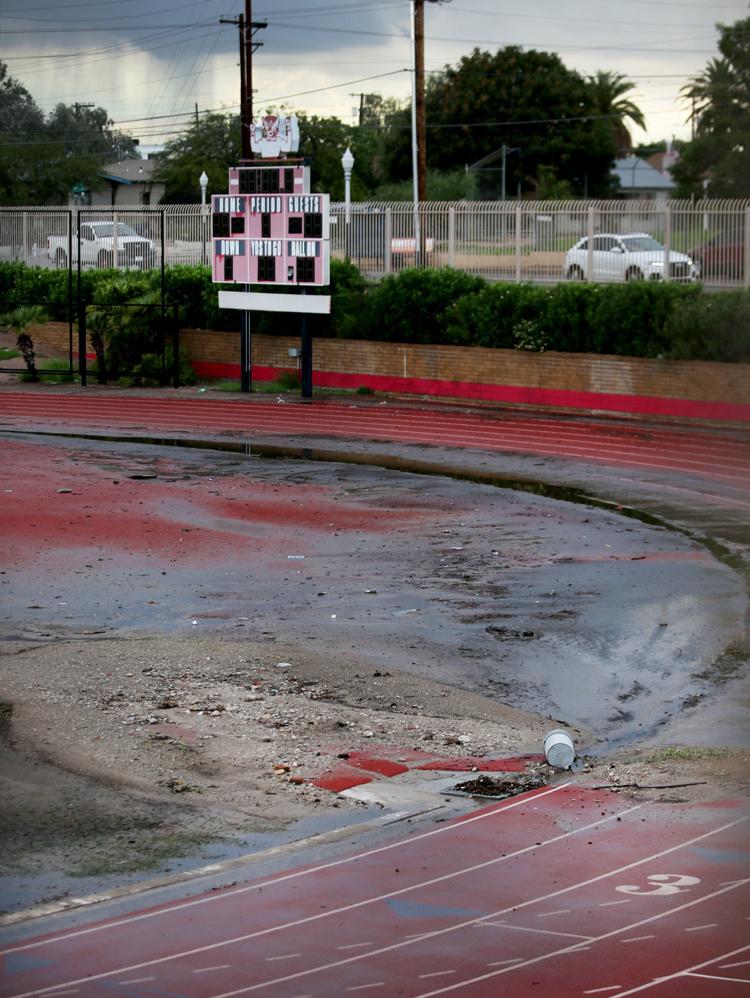 Wednesday marked the Badgers' return to their home field for the first time since July 19, 2017, when severe flooding and poor drainage led to Gridley Stadium's closure and the first season without football on campus since World War II.
Players and coaches were forced to take shelter when a monsoon flooded practice; when they came back out 20 minutes later, the field had transformed into what they called "Gridley Lake."
"We were very surprised," senior running back David Lopez said. "We thought it would take a week for it to dry up. We never thought it would take a year."
On Friday night, Tucson High will host Pueblo for what will be a memorable home opener. The school will celebrate with a field dedication at 6:30 p.m.
The Badgers practiced last year at Cherry Field and played home games at Kino North Stadium, home of the FC Tucson soccer team.
Coach Justin Argraves said the old field was already reaching the end of its lifespan and would have been remodeled soon. The flooding, he said, pushed the time frame forward. Crews began improving the drainage system in May; artificial turf was installed soon thereafter.
Argraves said the renovation cost about $700,000.
Principal Shawna Rodriguez said the reopening of the field is "such a relief, and more importantly an exciting way to start the year knowing our students, families and community will be back in Gridley Stadium."
"Our Badgers have been resilient throughout this situation," she said, "and we are stronger for it."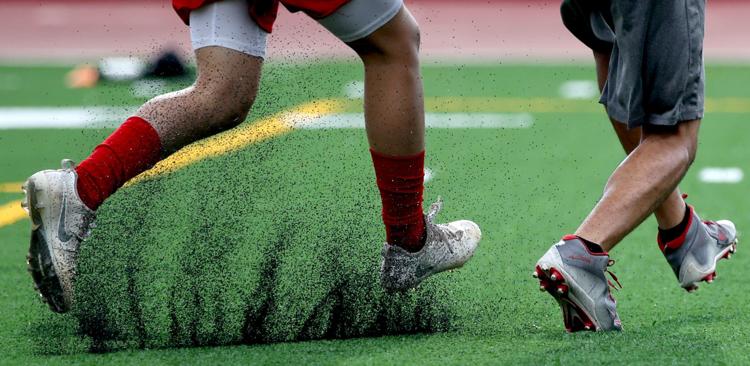 The new field comes with some raised expectations. Last year's team went 4-6; Lopez thinks this year's team can do better. The new field has made practicing more fun, too.
"I think we really need that, because last year we were very flat in every practice and it showed in our games," Lopez said. "But now, our energy is up, we're excited for the season and we're ready."
Tucson is coming into Friday's game after schooling Phoenix Maryvale 63-6 on the road last week. Pueblo will start its season against the Badgers.
Regardless of the outcome, the Badgers said they're looking forward to playing at home. Finally.
"We have 30-plus seniors," Argraves said, "so I know they'll be excited to just come home, play in front of the home crowd and just put on a good show."