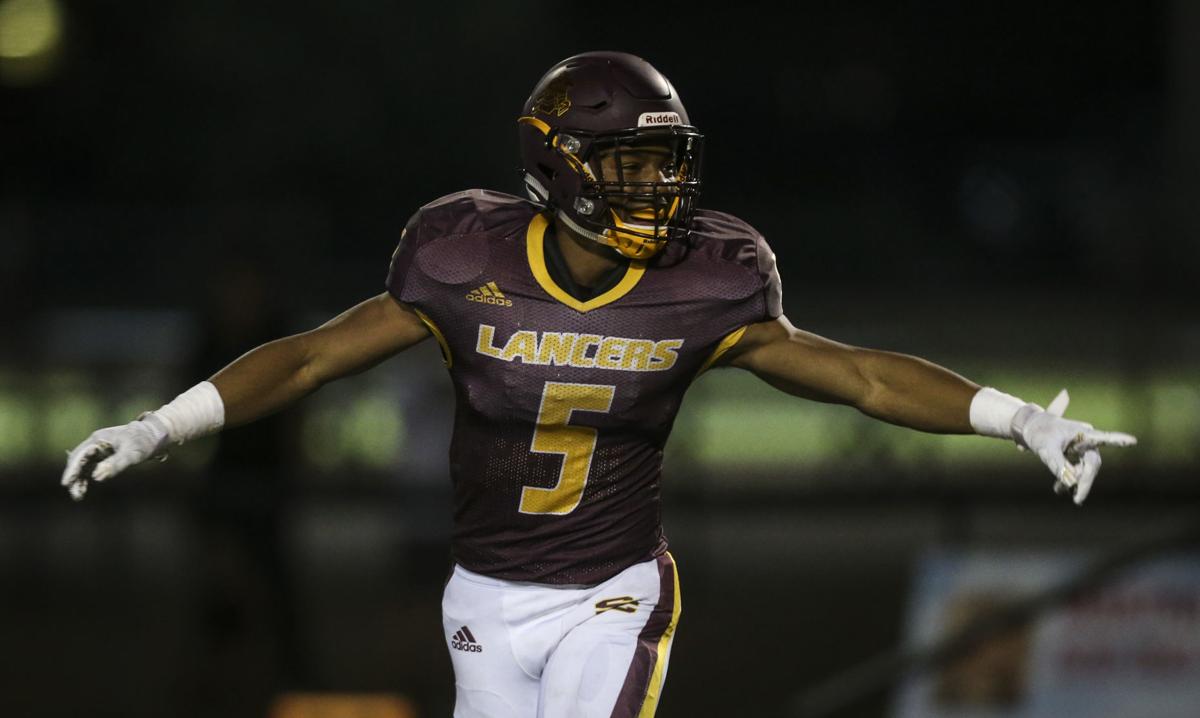 In one of the most historic high school football careers in Arizona high school football history, Salpointe Catholic star running back Bijan Robinson just added another chapter.
On Saturday in Scottsdale, Robinson set a new bar for generations after him and became the first two-time Ed Doherty Award winner, which is a Player of the Year honor from the Grand Canyon State Gridiron Club.
Robinson, one of five finalists, won the award over Gilbert Higley defensive end Jason Harris, Gilbert Perry quarterback Chubba Purdy, Scottsdale Saguaro linebacker Will Shaffer and Scottsdale Notre Dame Prep linebacker Brock Locnikar. 
After rushing for 2,235 yards and 38 touchdowns this season, Robinson cleaned house on Arizona player of the year awards. Robinson also won Arizona Gatorade Player of the Year and recently received Arizona National Football Foundation Frank Kush Player of the Year honors. 
Robinson, a Texas commit, is expected to sign with the Longhorns for the early signing period on Dec. 18. He will also play in the All-American Bowl on Jan. 4 at the Alamodome in San Antonio. 
Other Southern Arizona players were also honored at the Ed Doherty Award luncheon: Ironwood Ridge running back Brandon Barrios, Sabino quarterback AJ Skaggs, Salpointe Catholic two-way star and Ohio State commit Lathan Ransom. 
Bijan Robinson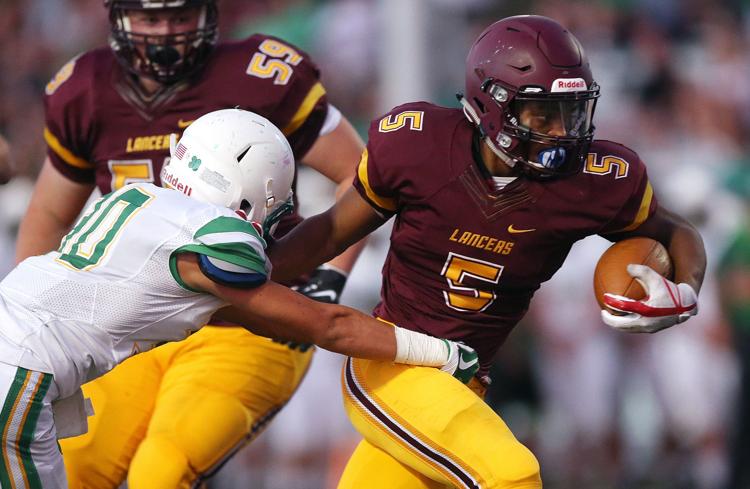 Bijan Robinson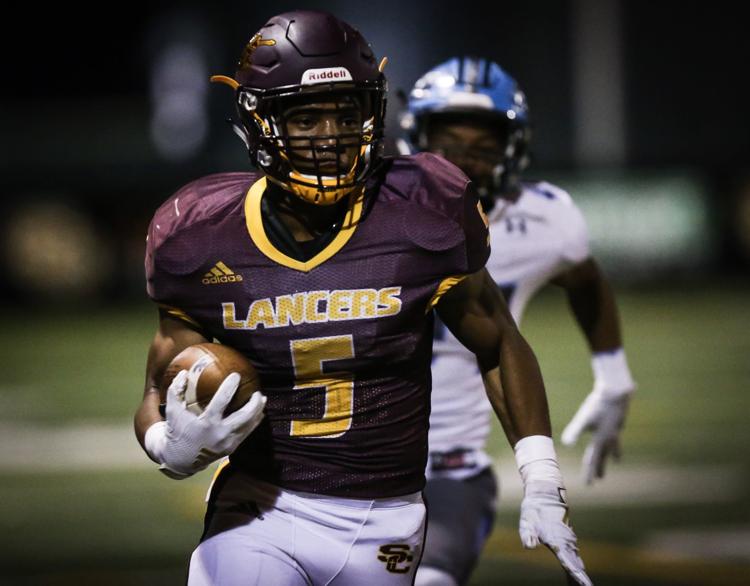 Salpointe vs Glendale Cactus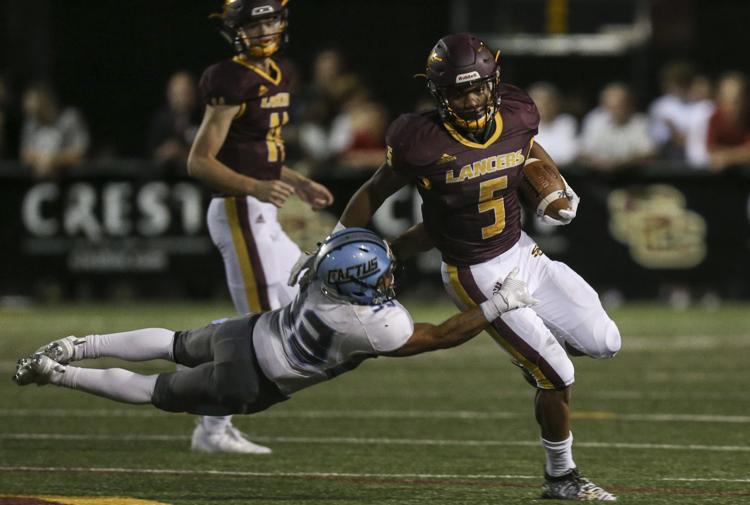 Salpointe vs Glendale Cactus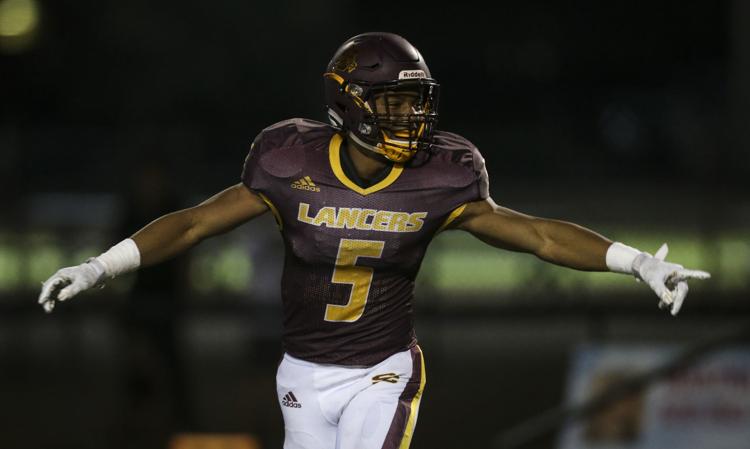 Salpointe vs Glendale Cactus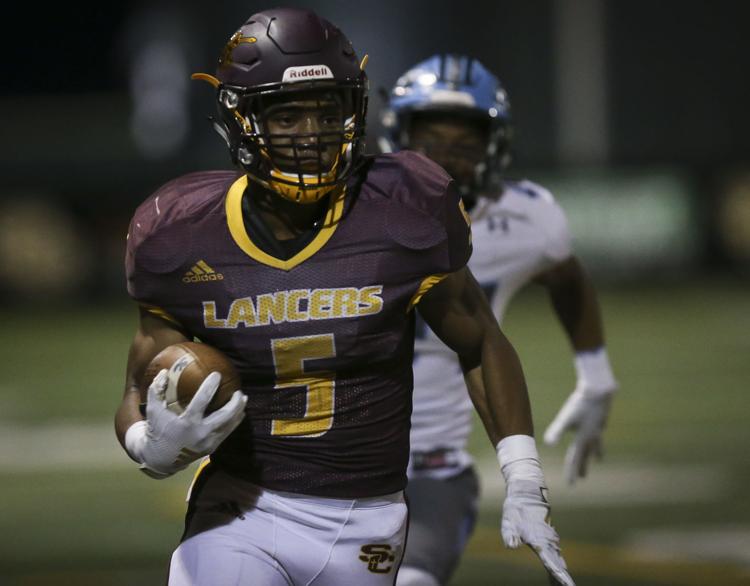 Salpointe vs Glendale Cactus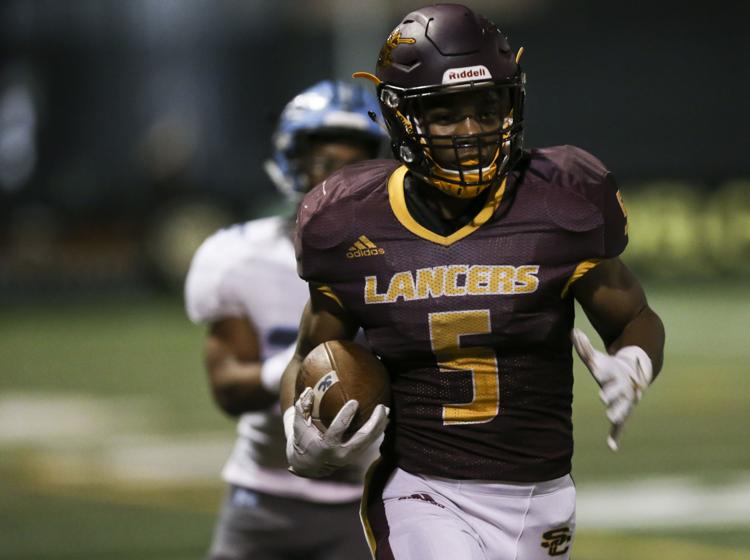 Salpointe vs Glendale Cactus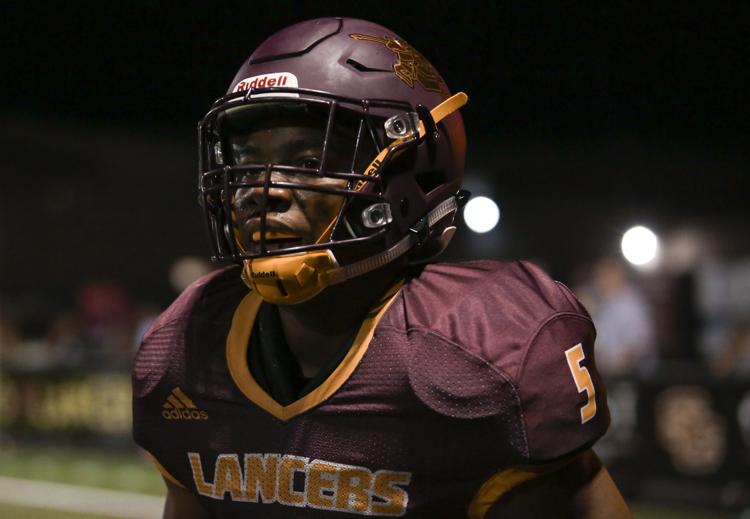 Salpointe vs Glendale Cactus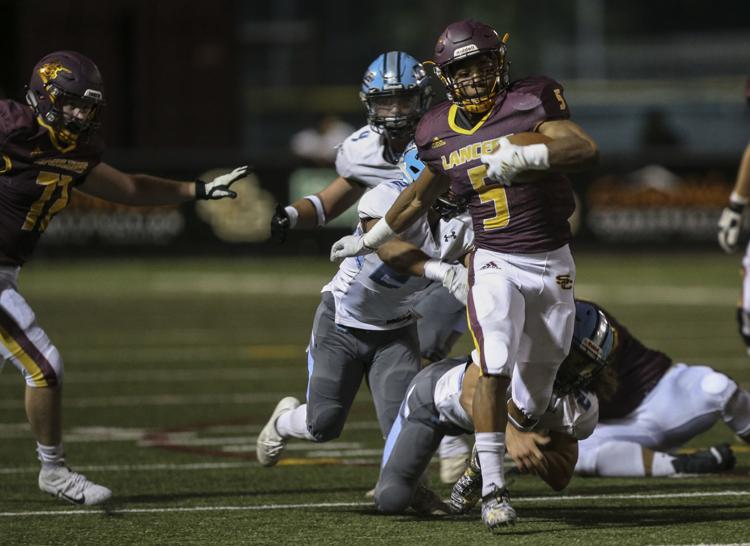 Salpointe vs Glendale Cactus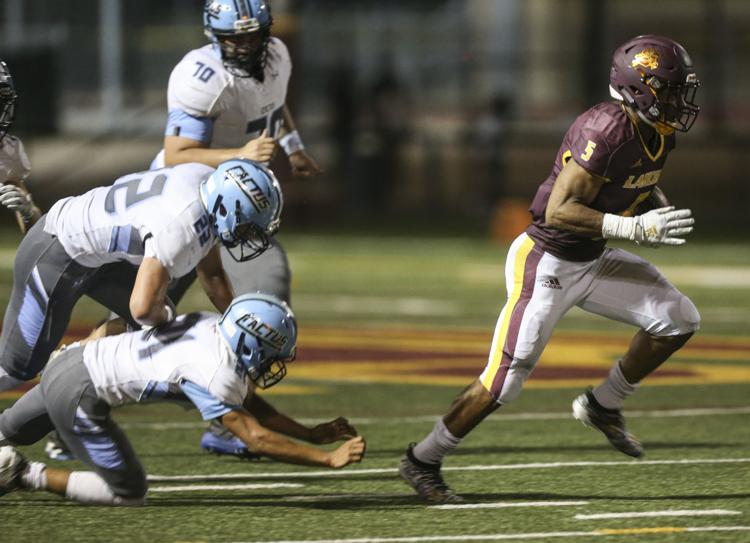 Salpointe vs Glendale Cactus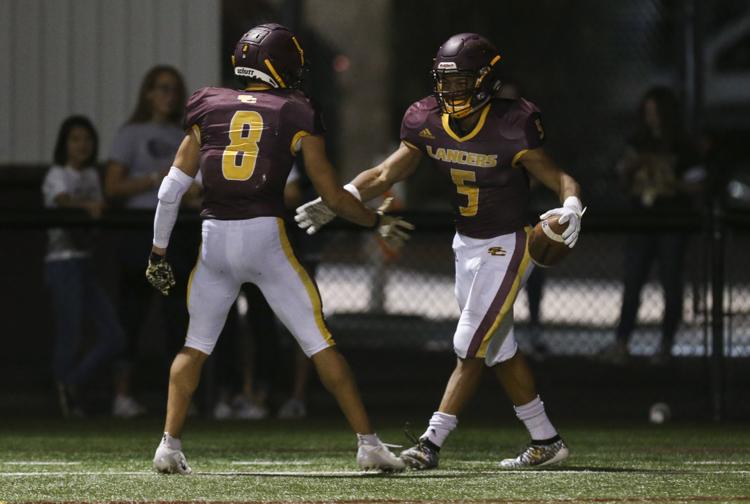 Salpointe vs Glendale Cactus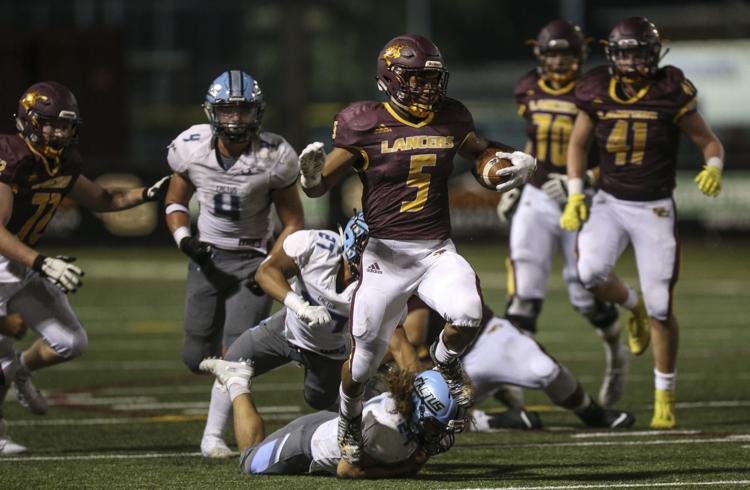 Bijan Robinson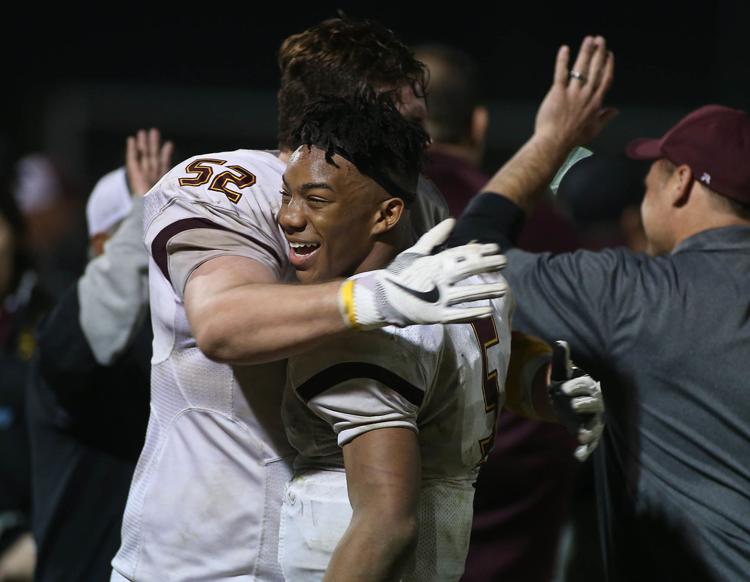 Bijan Robinson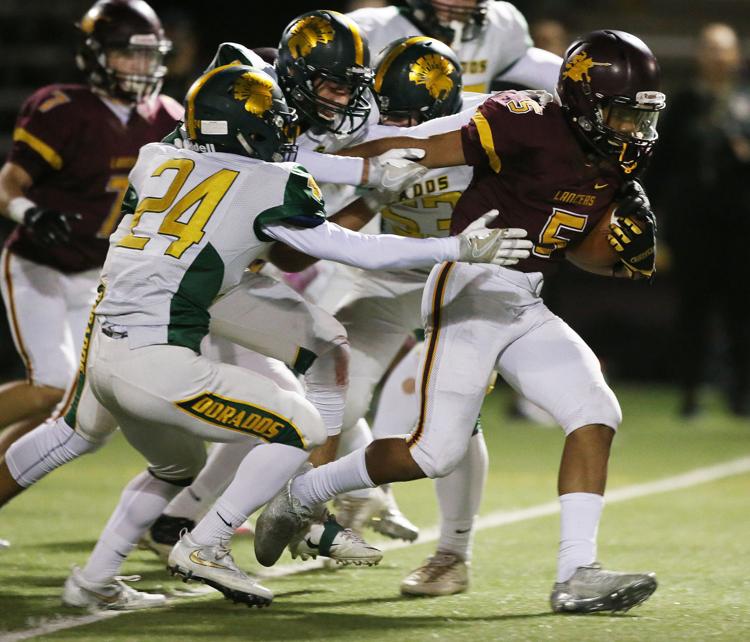 Bijan Robinson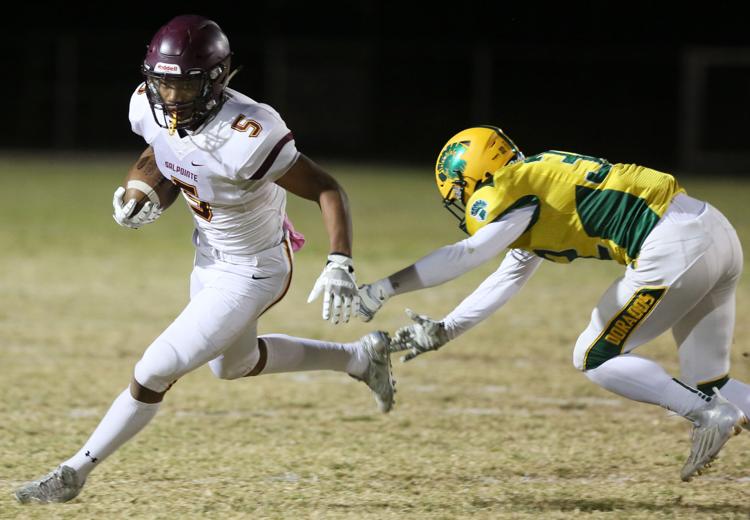 Bijan Robinson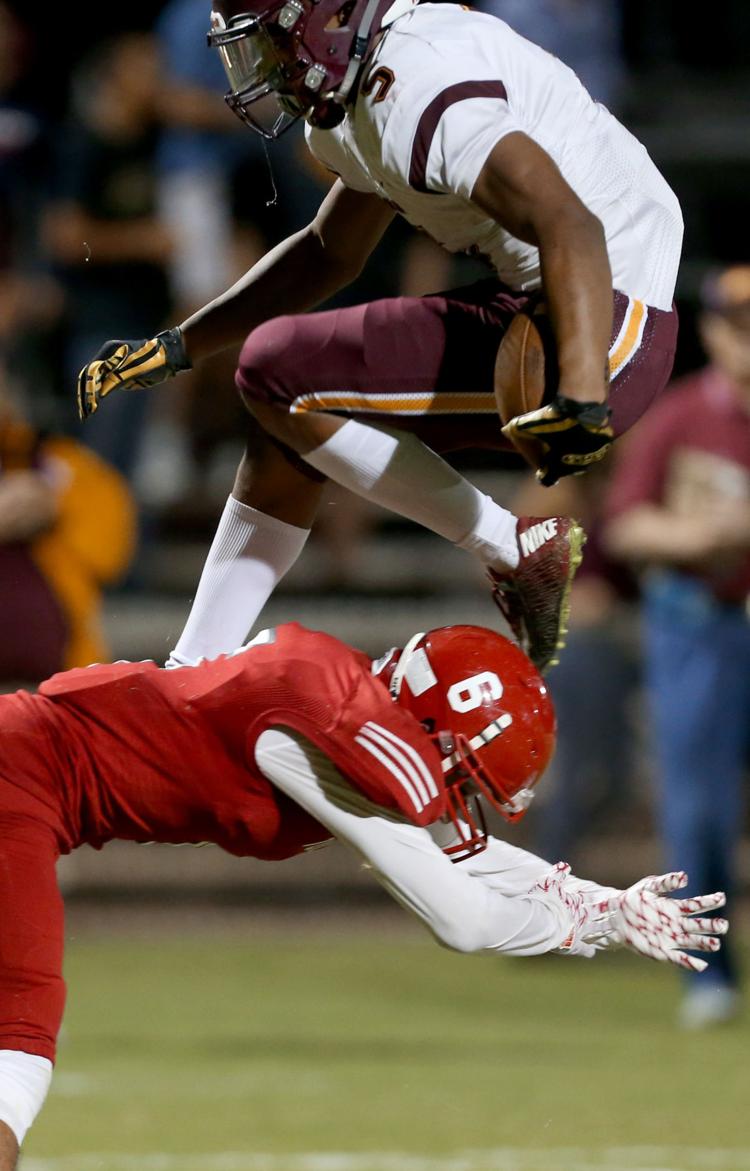 Bijan Robinson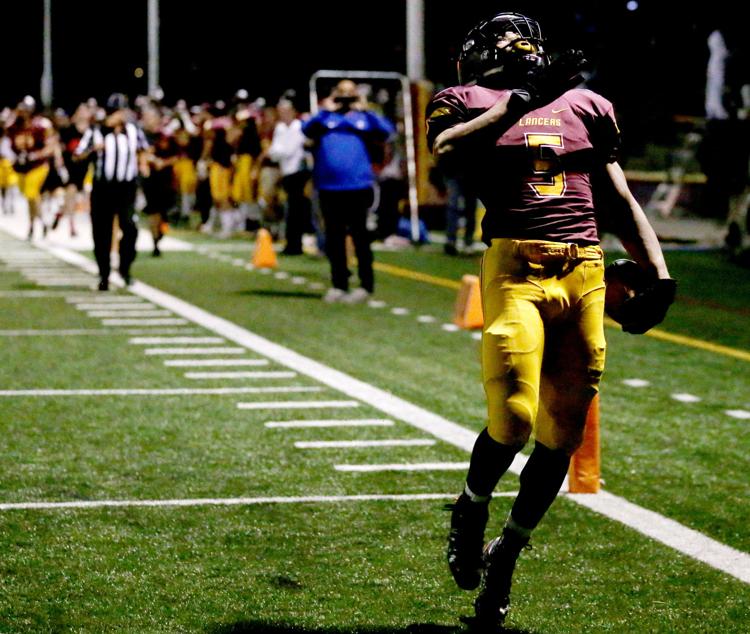 Bijan Robinson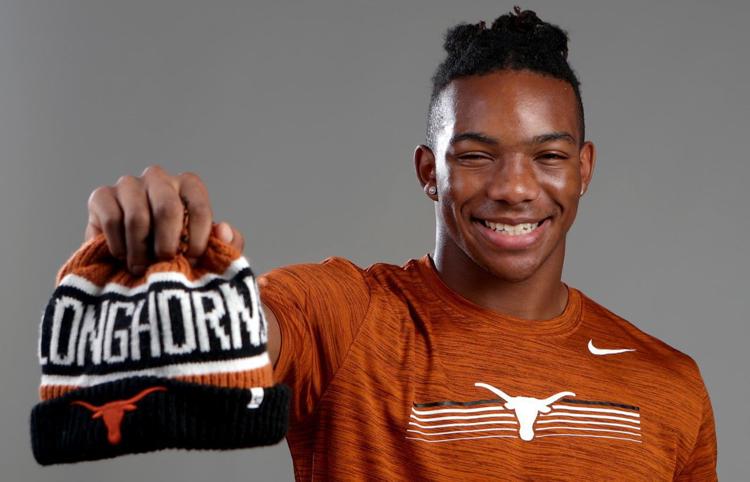 Bijan Robinson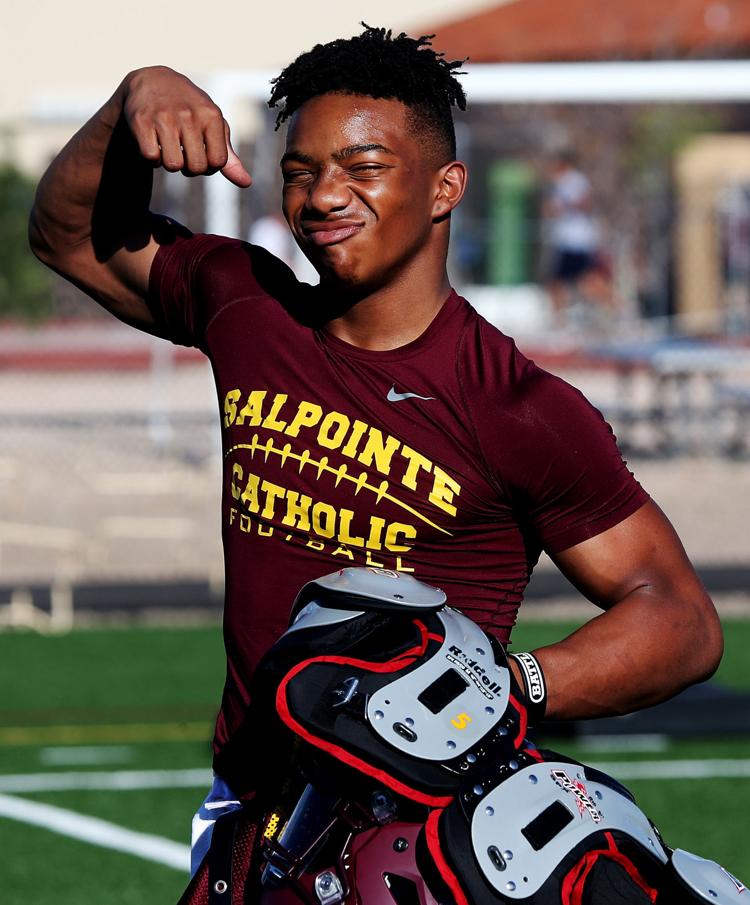 Bijan Robinson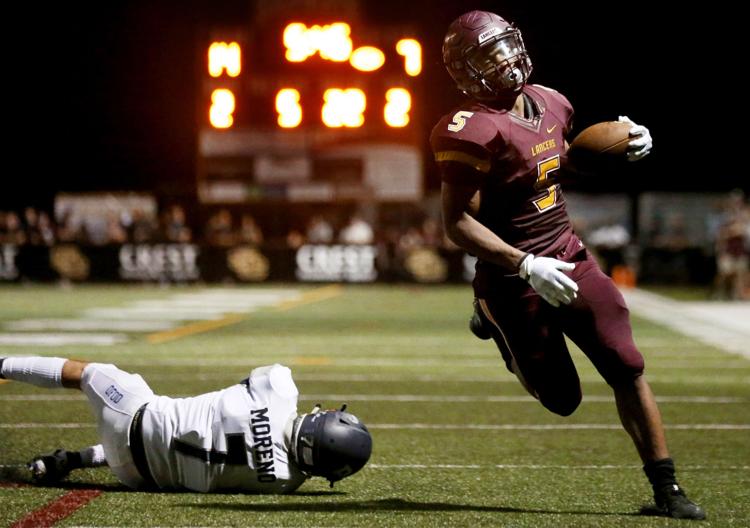 Salpointe Catholic football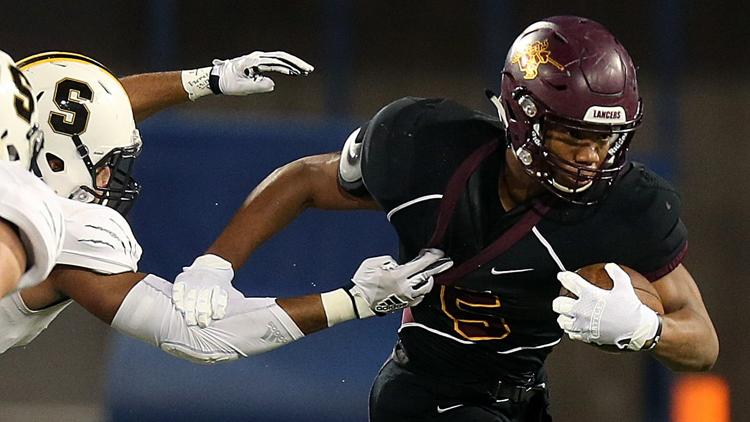 Bijan Robinson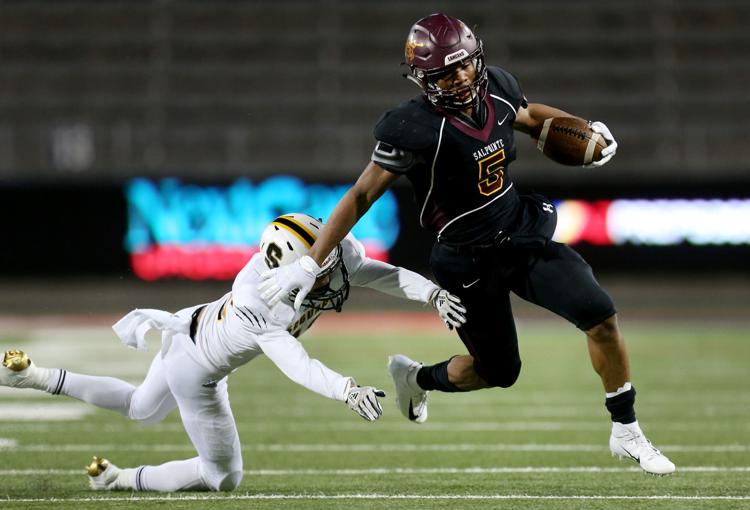 Bijan Robinson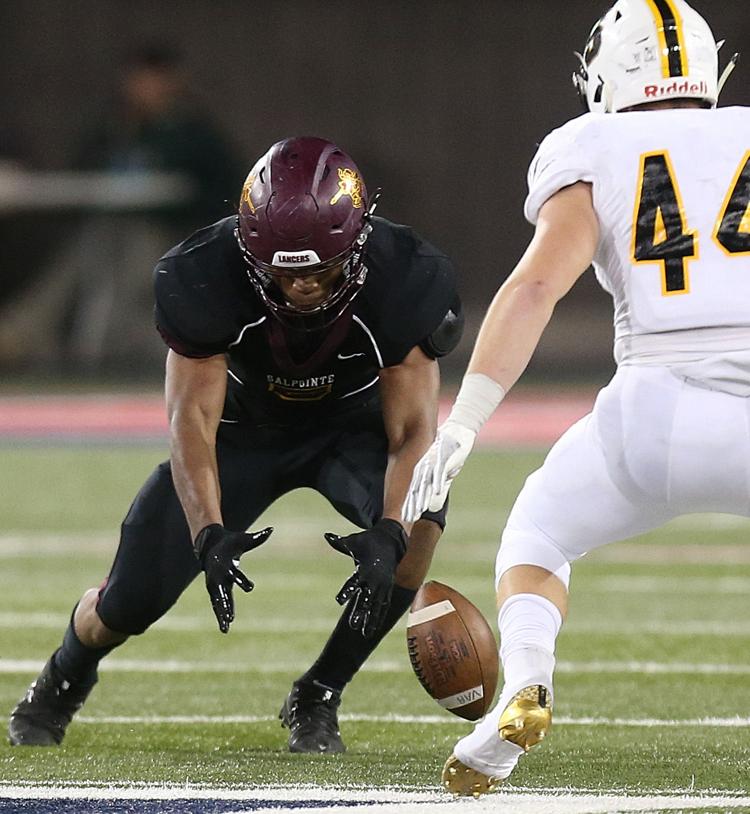 Bijan Robinson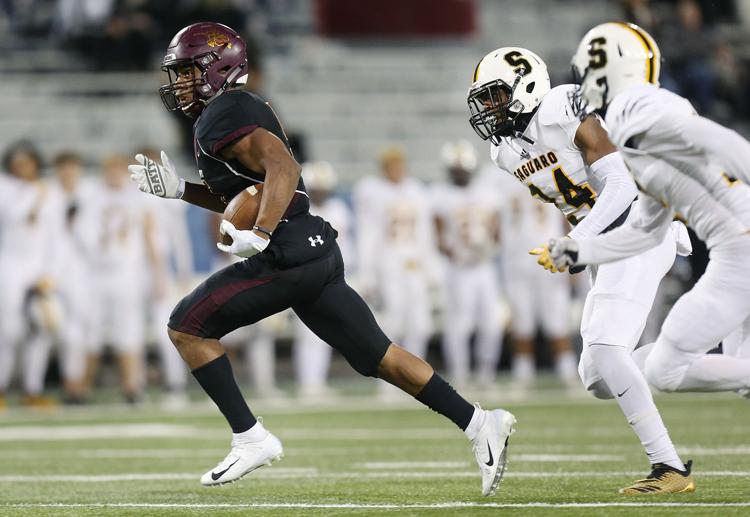 Bijan Robinson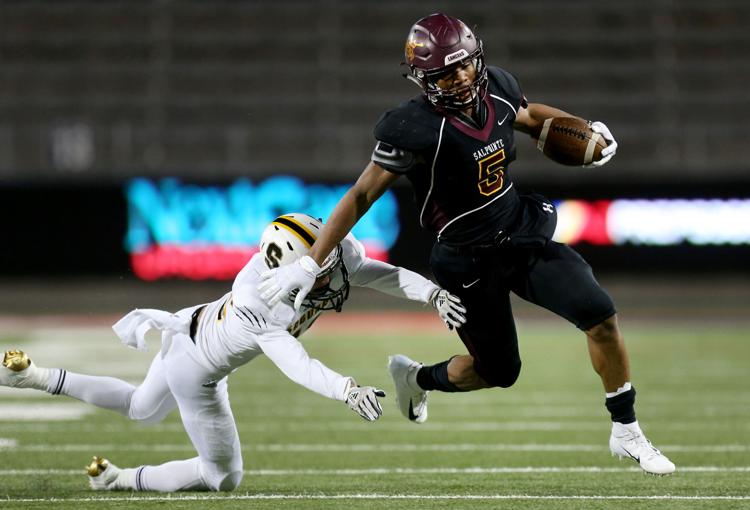 Bijan Robinson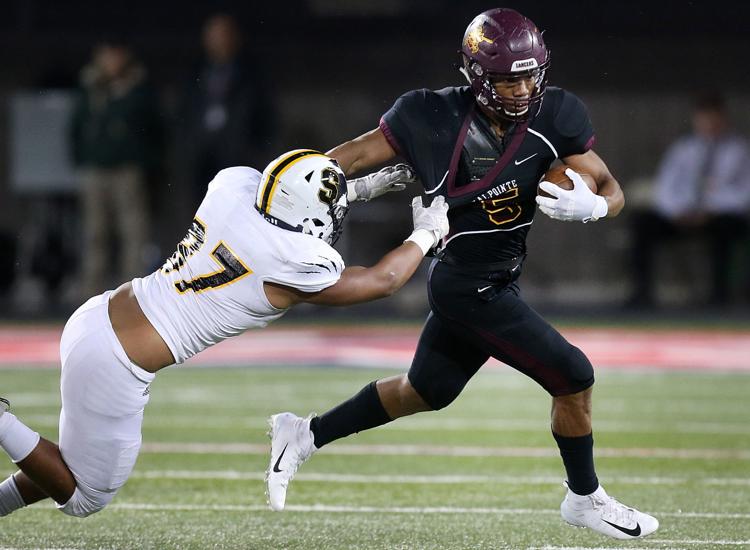 Bijan Robinson

Salpointe vs Sahuaro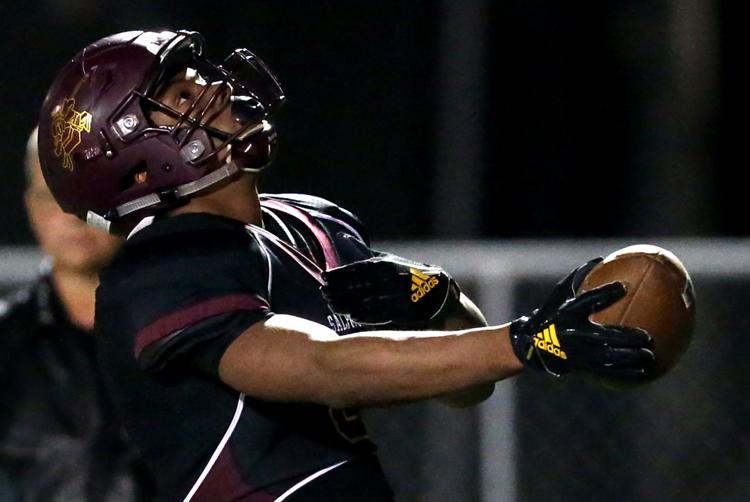 Salpointe vs Sahuaro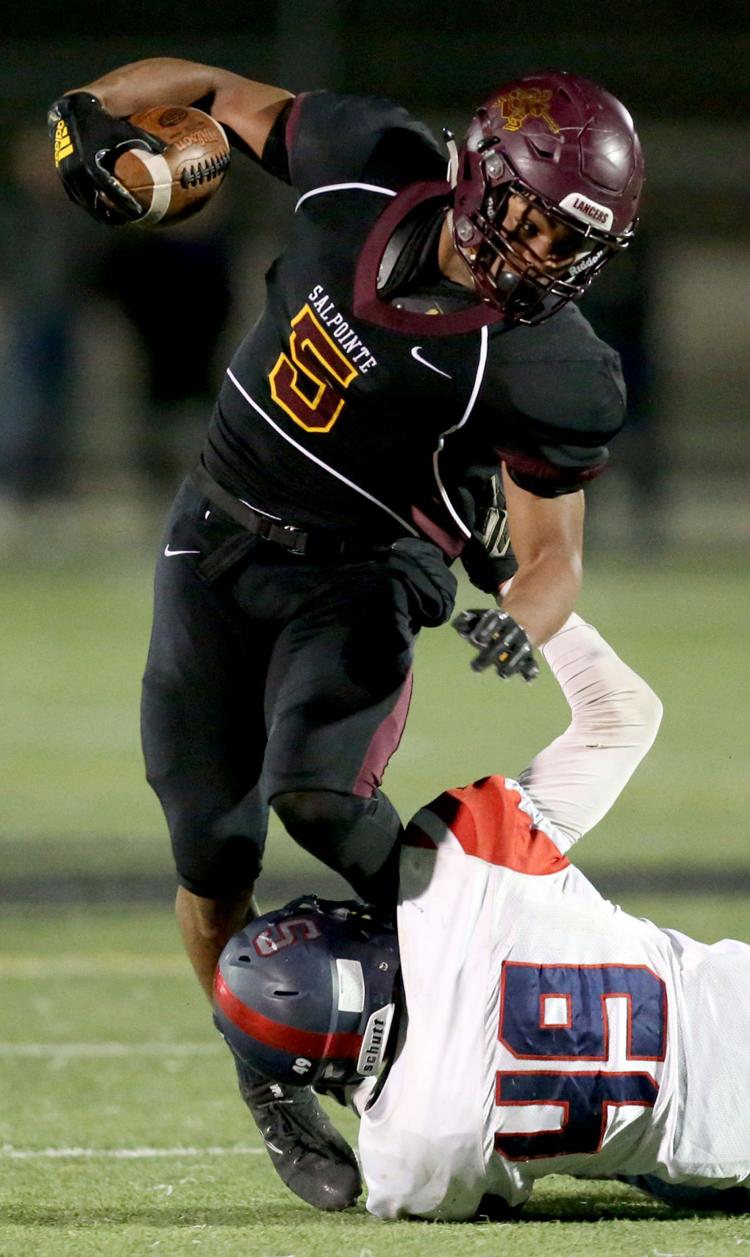 Salpointe vs Sahuaro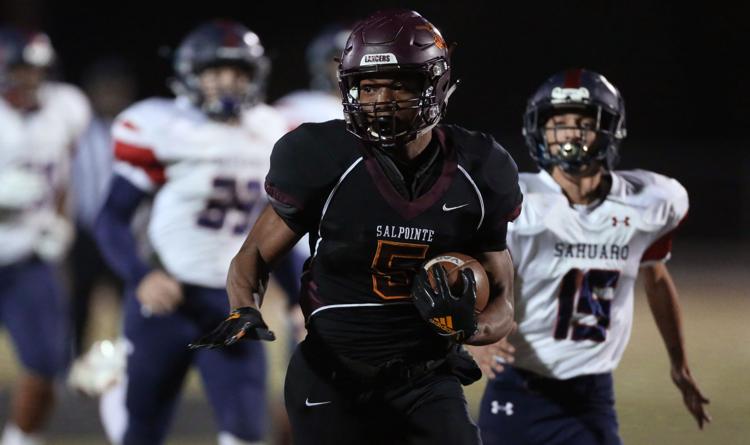 Salpointe vs Sahuaro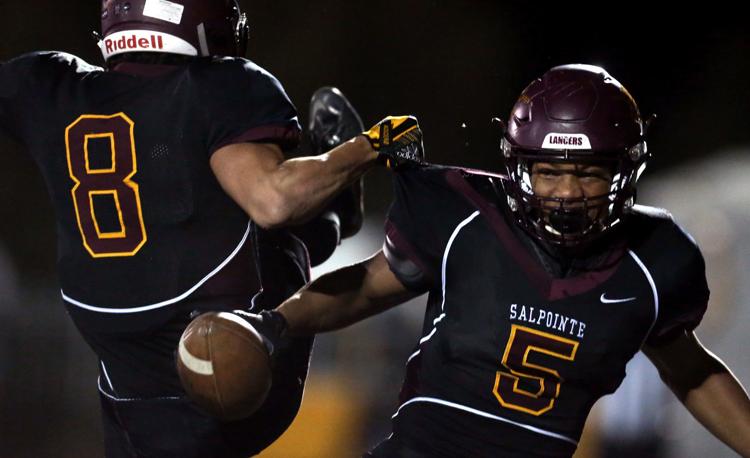 Salpointe Catholic 42, Catalina Foothills 14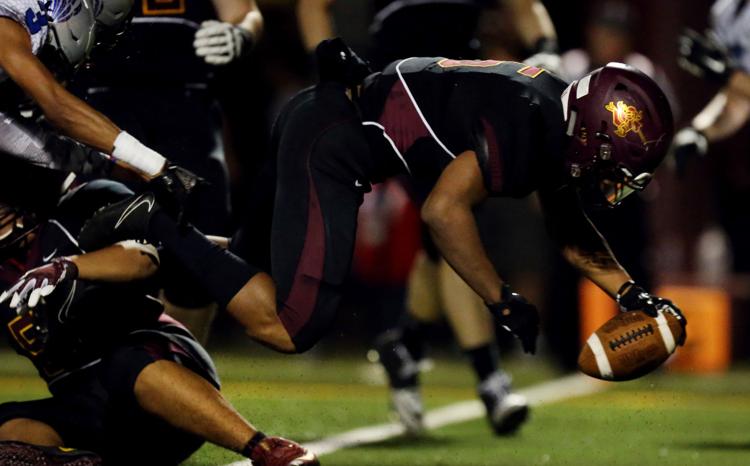 Salpointe vs Tucson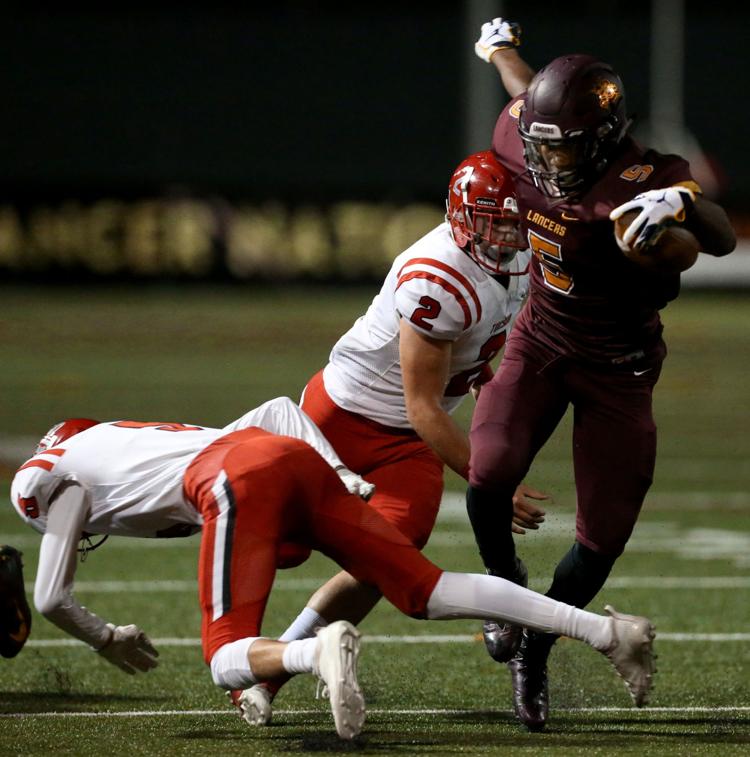 Salpointe Catholic vs. Glendale Cactus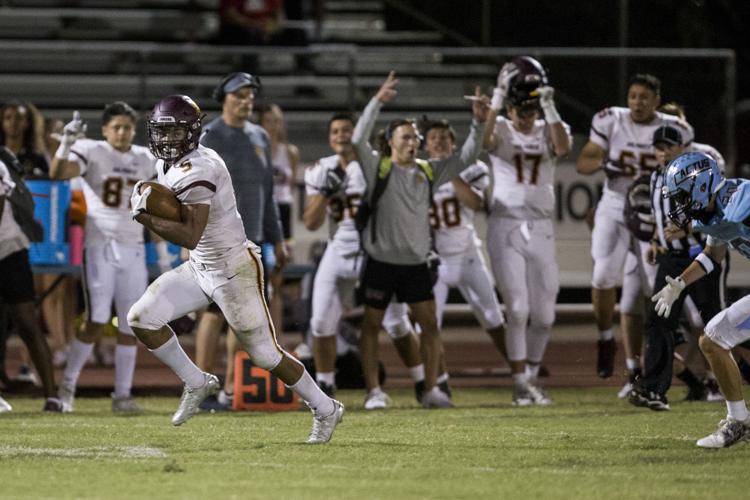 Salpointe vs Del Valle
Salpointe vs Del Valle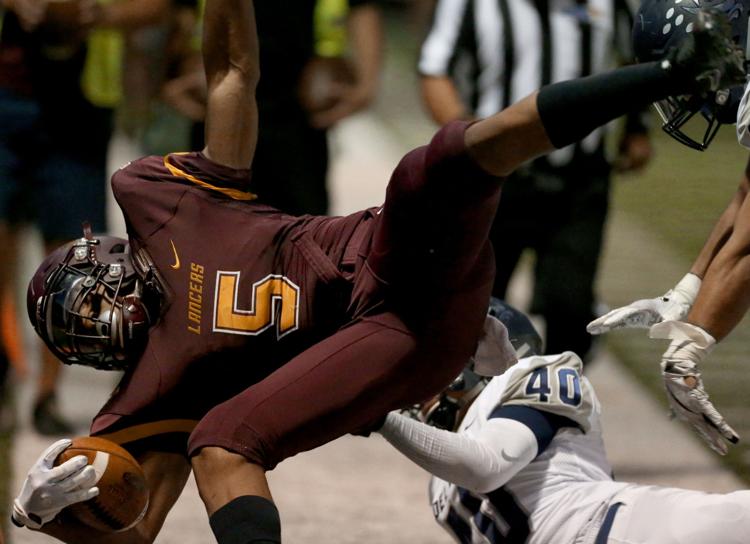 Salpointe vs Del Valle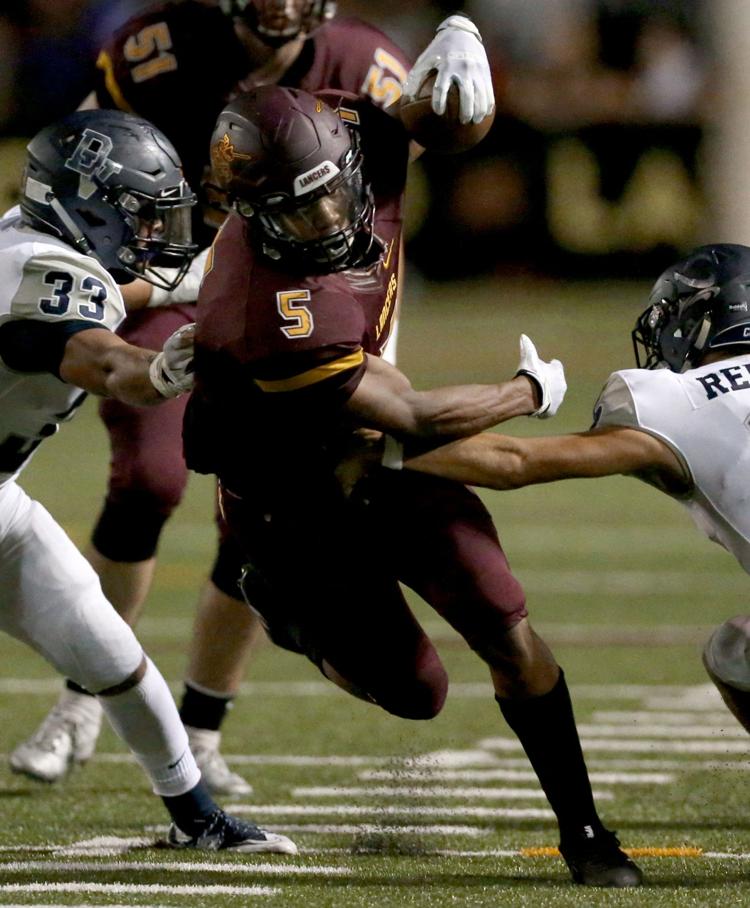 Salpointe vs Del Valle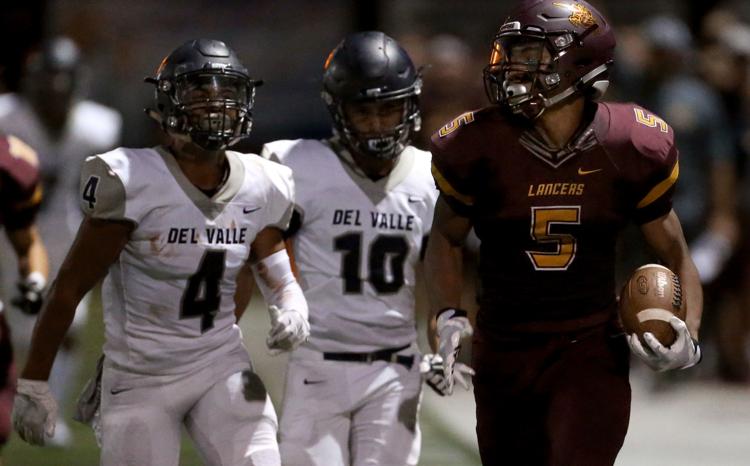 Salpointe Catholic vs Goodyear Desert Edge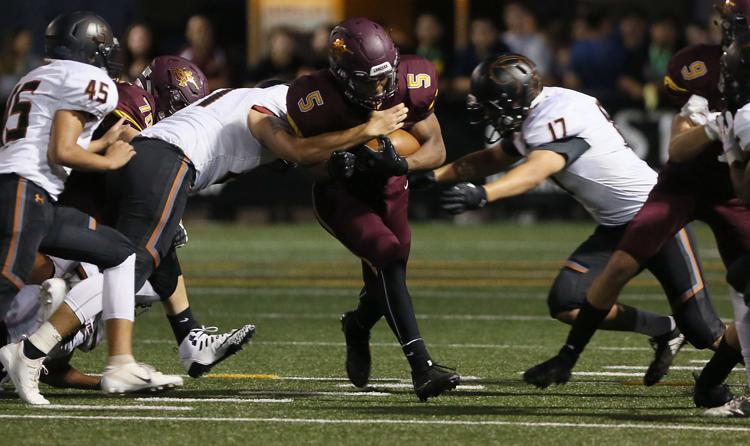 Salpointe Catholic vs Goodyear Desert Edge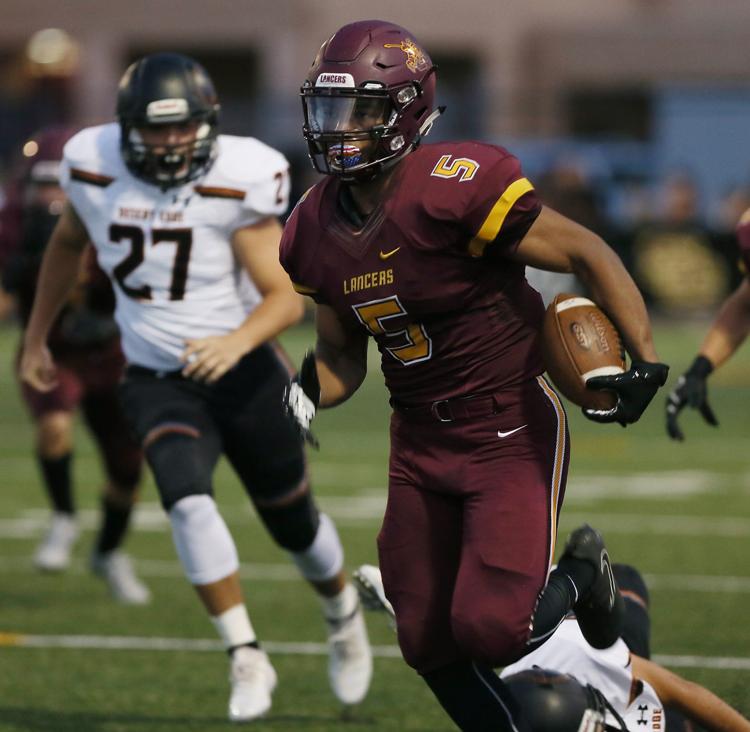 Salpointe vs Scottsdale Saguaro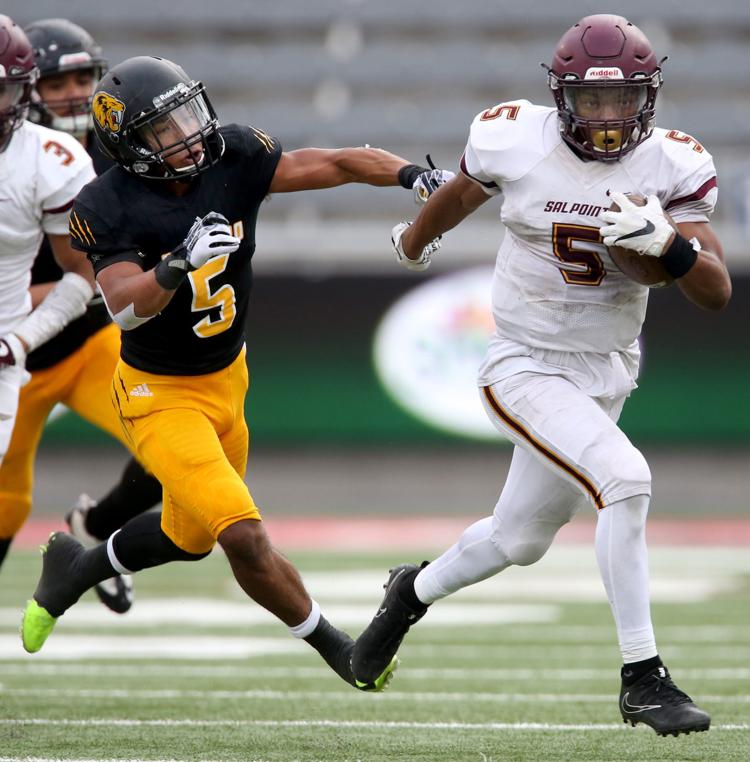 Salpointe Catholic High School football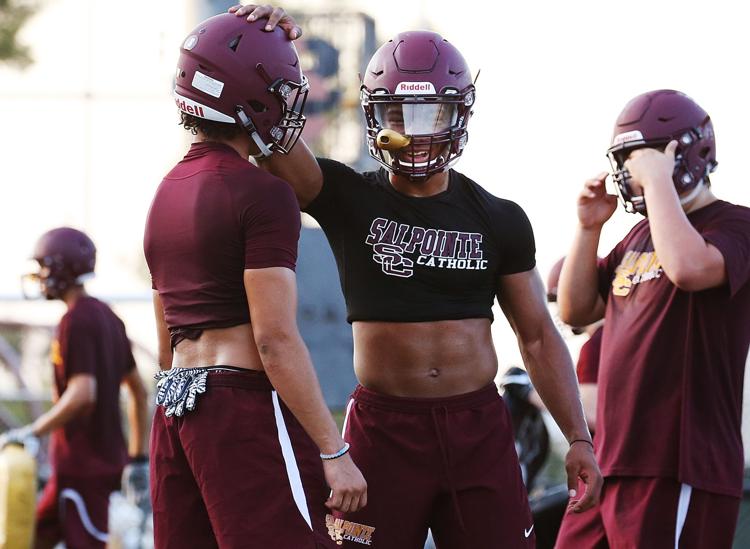 Salpointe Catholic High School football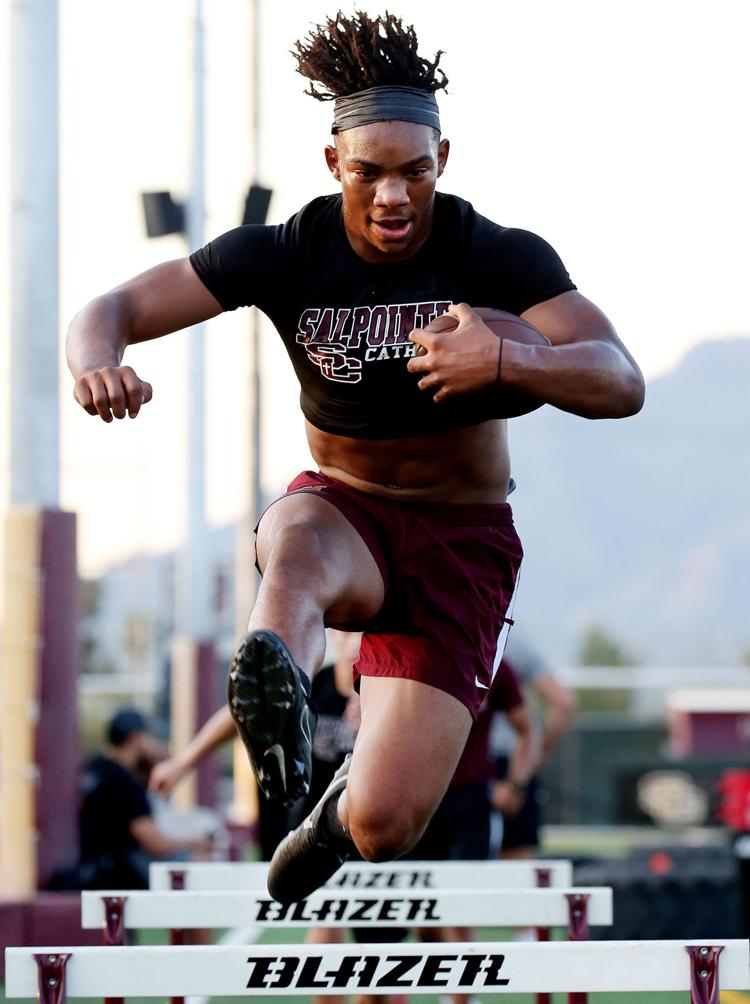 Salpointe vs Scottsdale Saguaro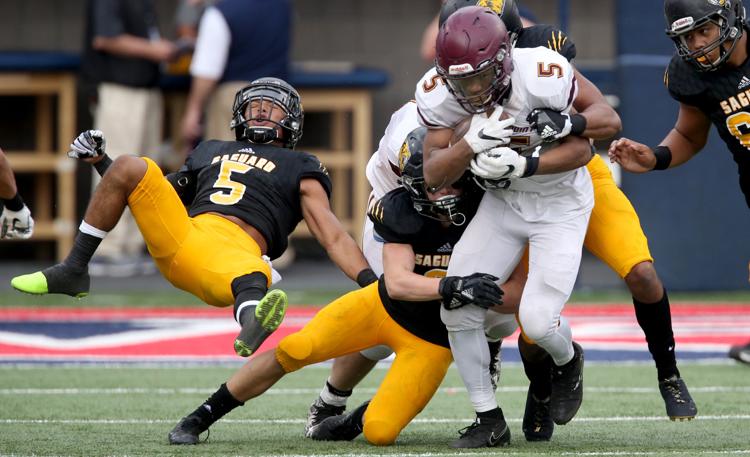 Salpointe vs Scottsdale Saguaro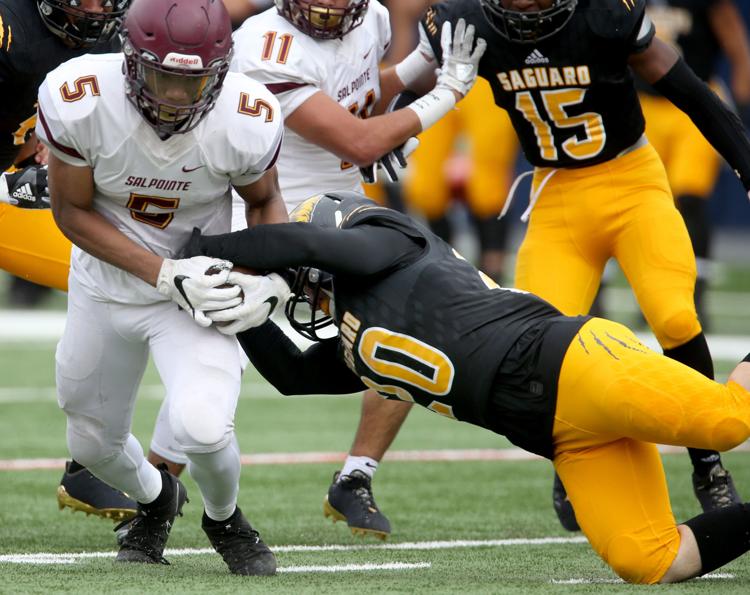 Salpointe vs Scottsdale Saguaro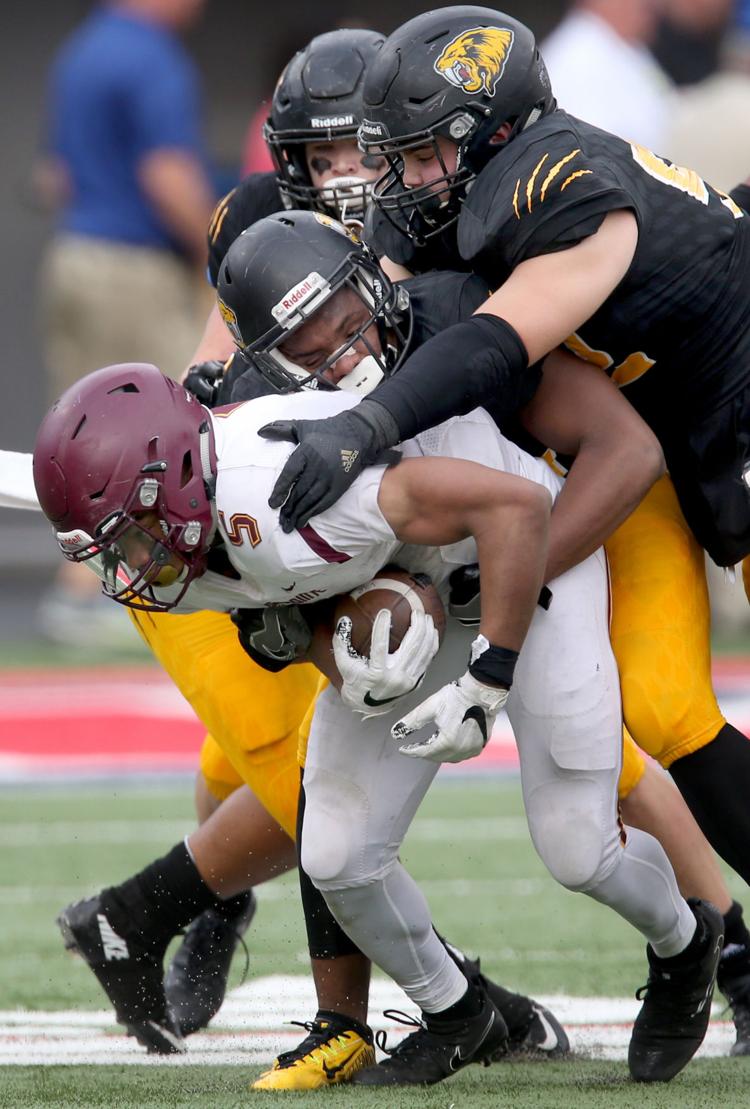 Salpointe vs Scottsdale Saguaro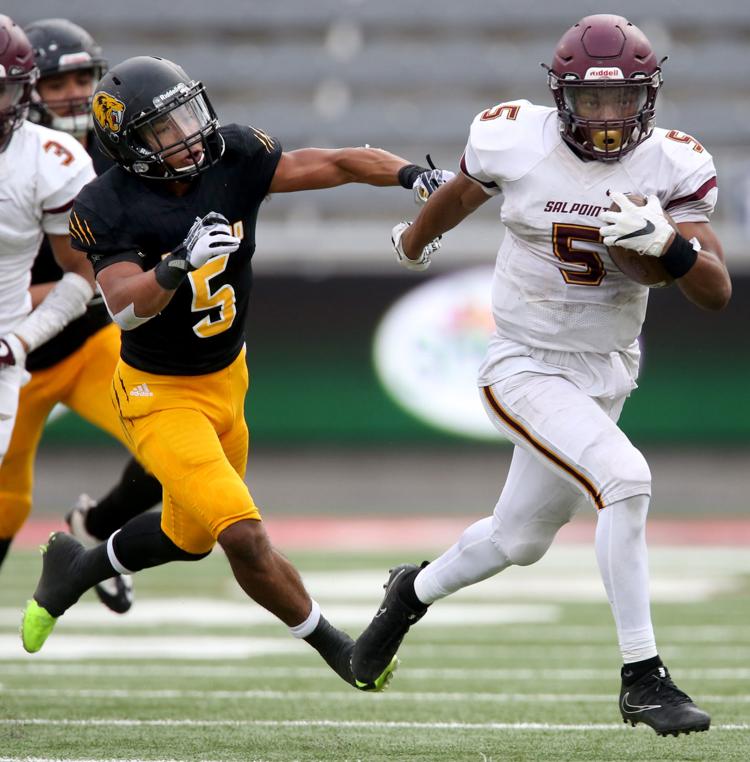 Salpointe vs Scottsdale Saguaro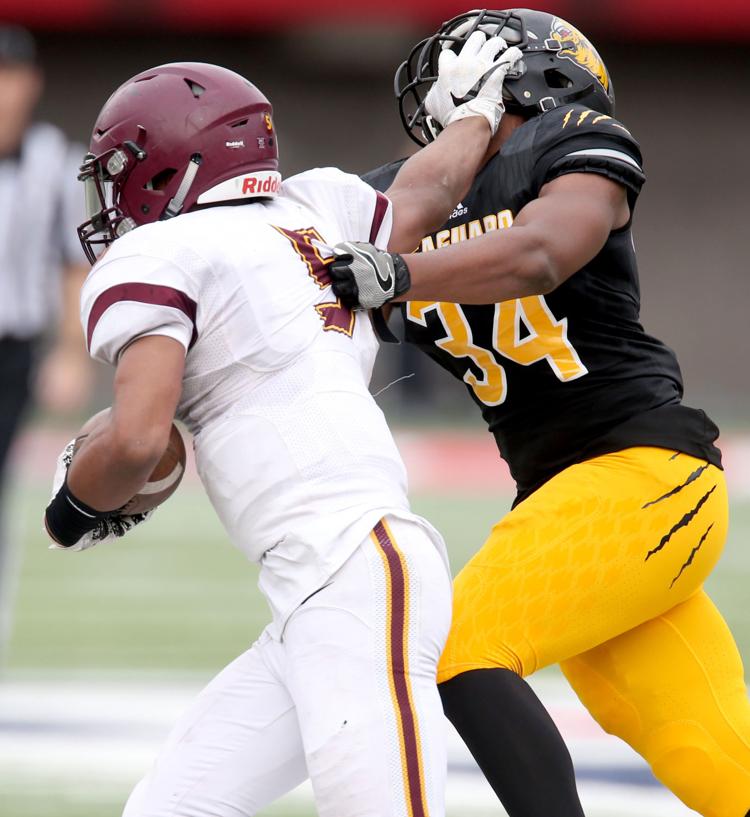 No. 13 Pueblo vs. No. 4 Salpointe Catholic high school 4A playoff football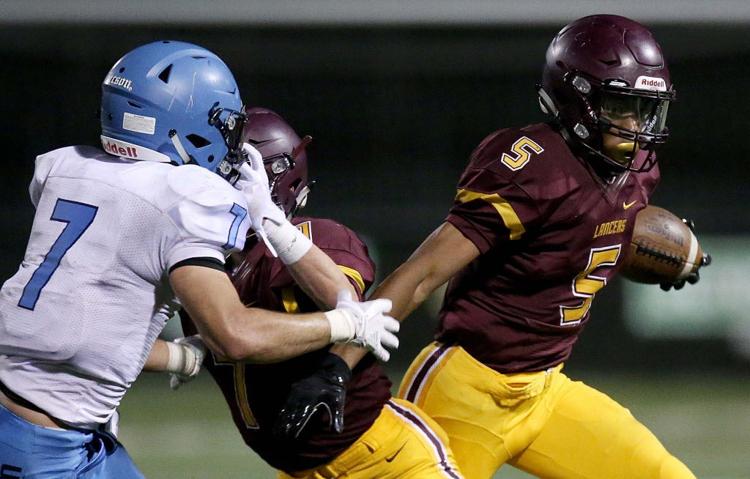 Tucson Salpointe vs. Peoria Sunrise Mountain in 4A State football playoff game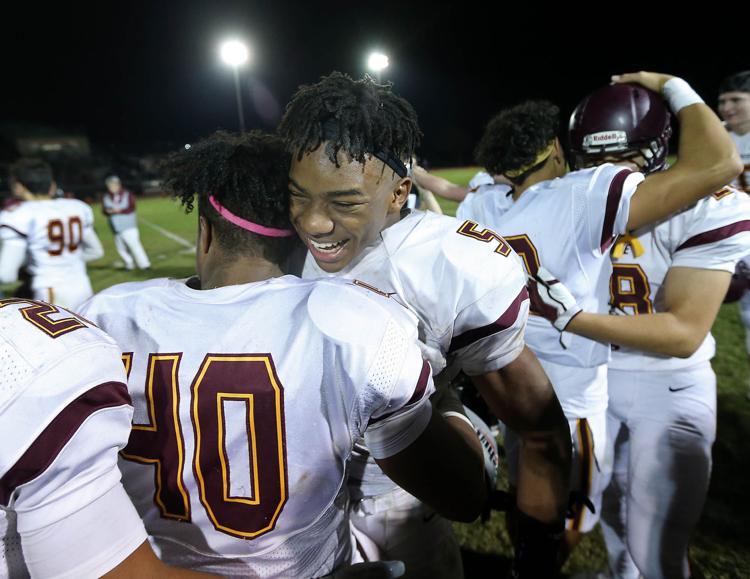 Tucson Salpointe vs. Peoria Sunrise Mountain in 4A State football playoff game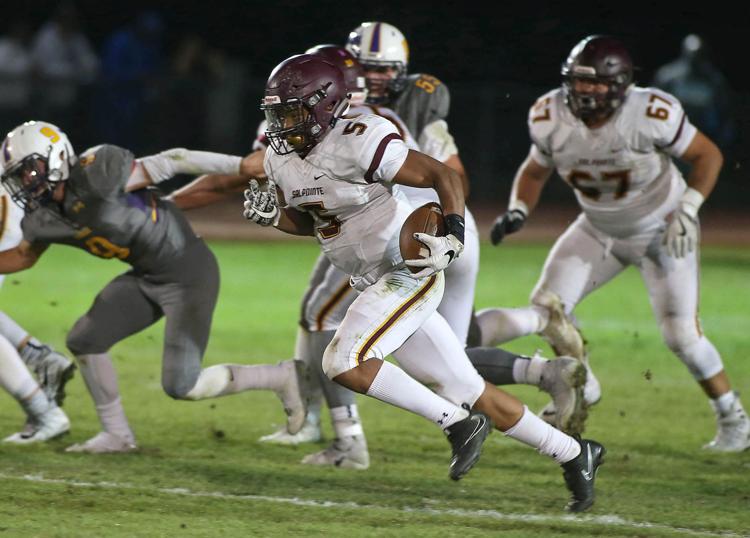 Bijan Robinson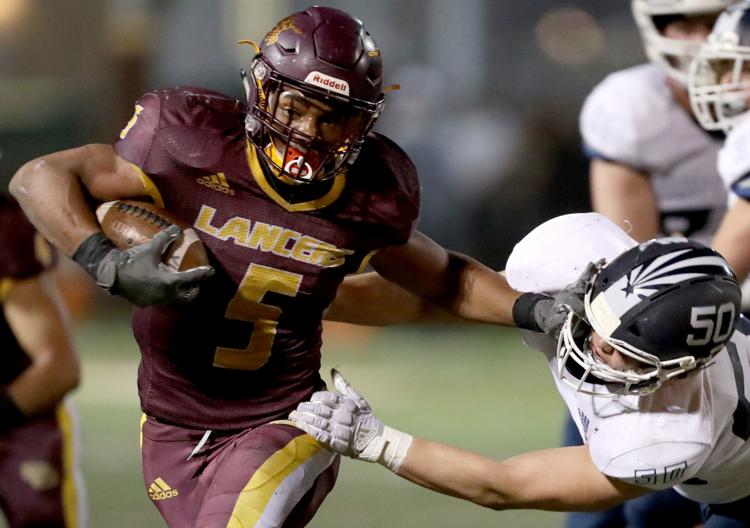 State open division championship playoffs: Salpointe at Chandler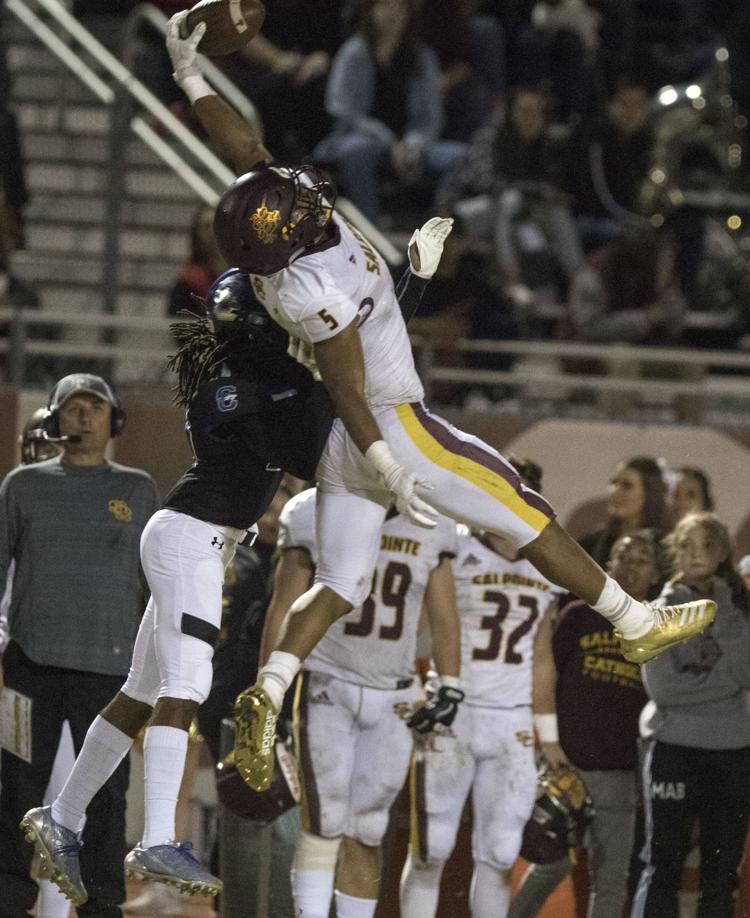 State open division championship playoffs: Salpointe at Chandler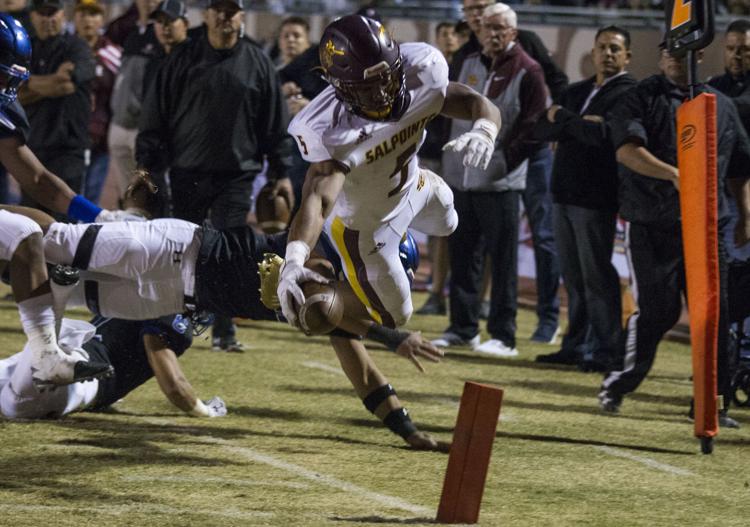 State open division championship playoffs: Salpointe at Chandler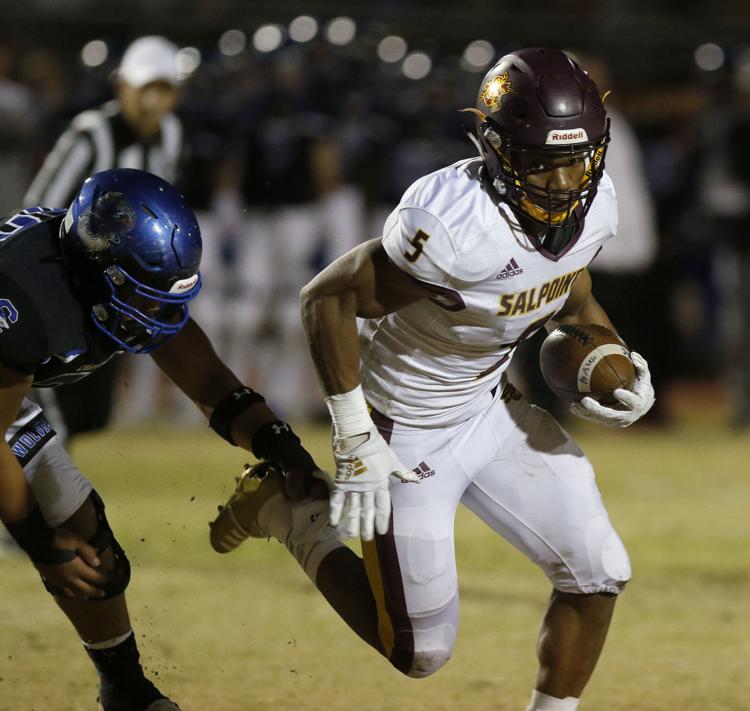 State open division championship playoffs: Salpointe at Chandler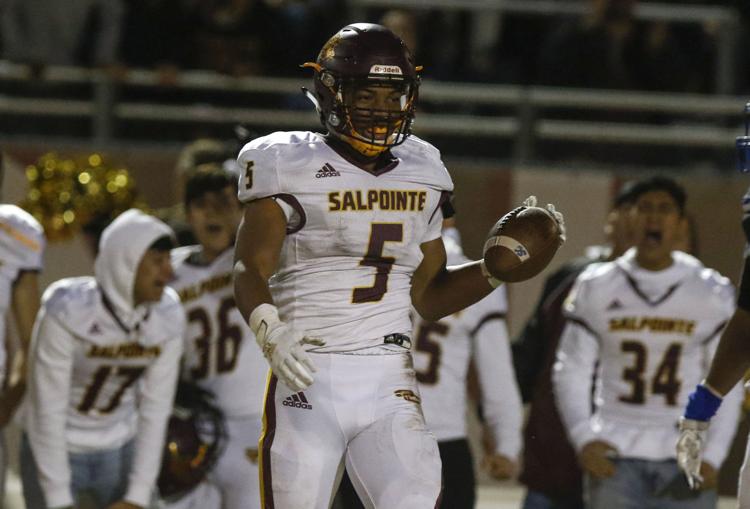 State open division championship playoffs: Salpointe at Chandler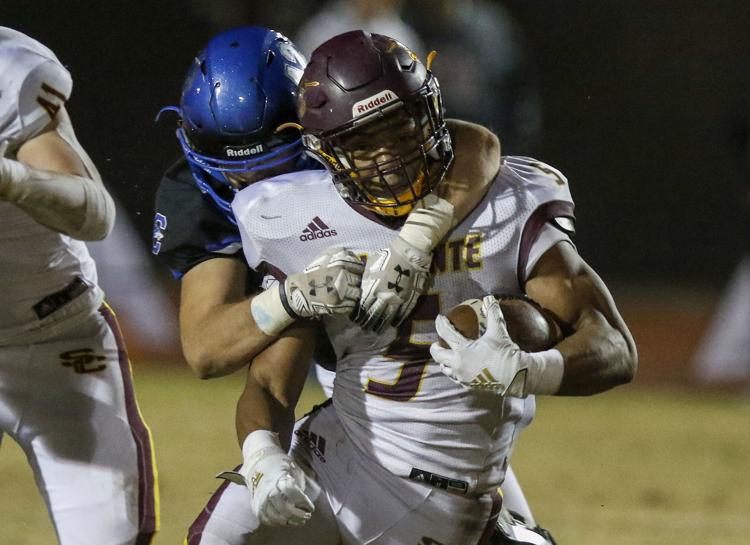 State open division championship playoffs: Salpointe at Chandler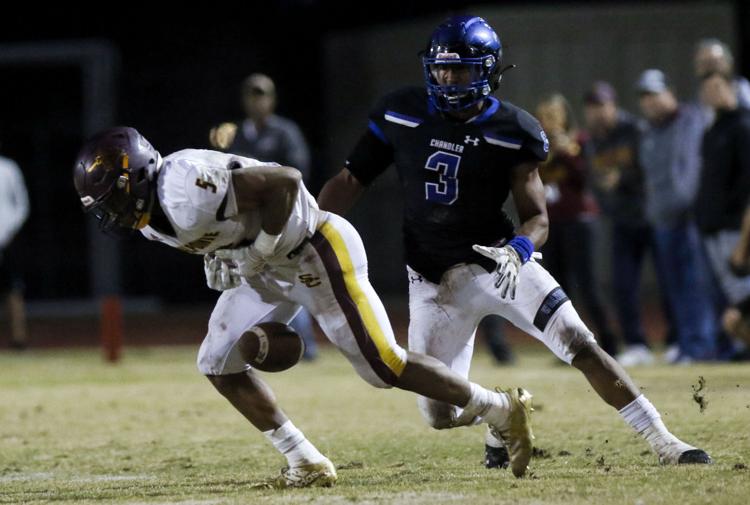 Bijan Robinson
Bijan Robinson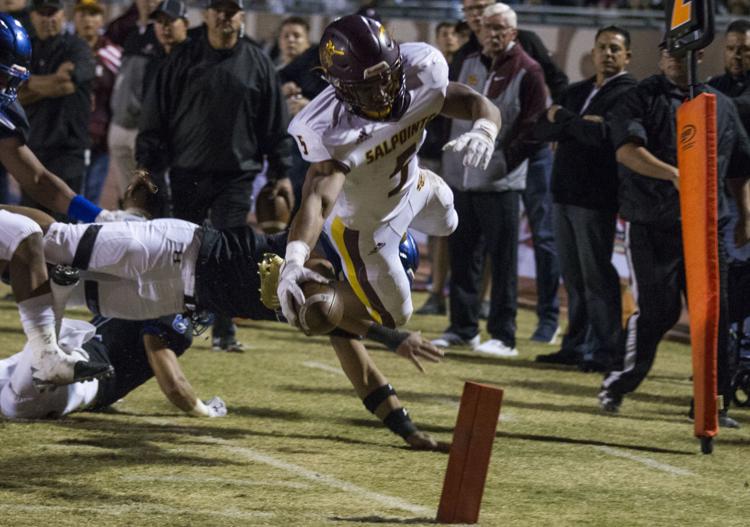 Bijan Robinson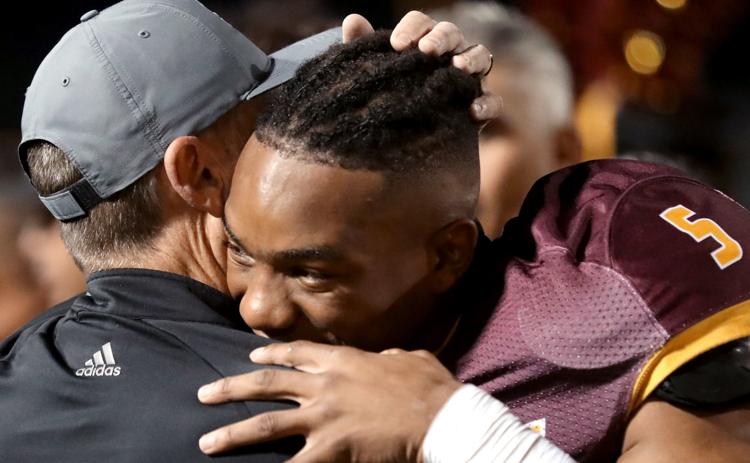 Bijan Robinson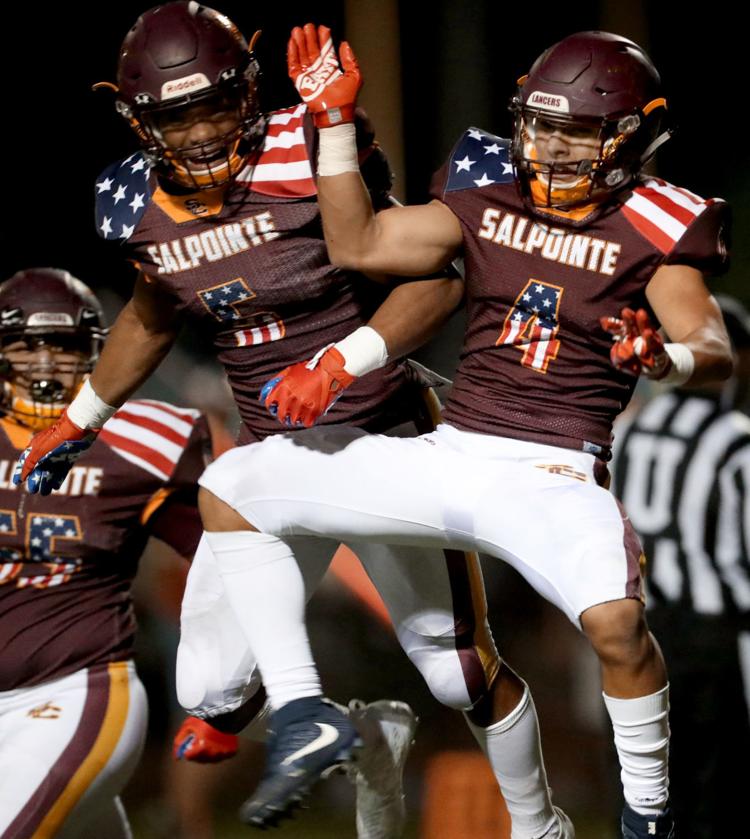 Salpointe vs Pinnacle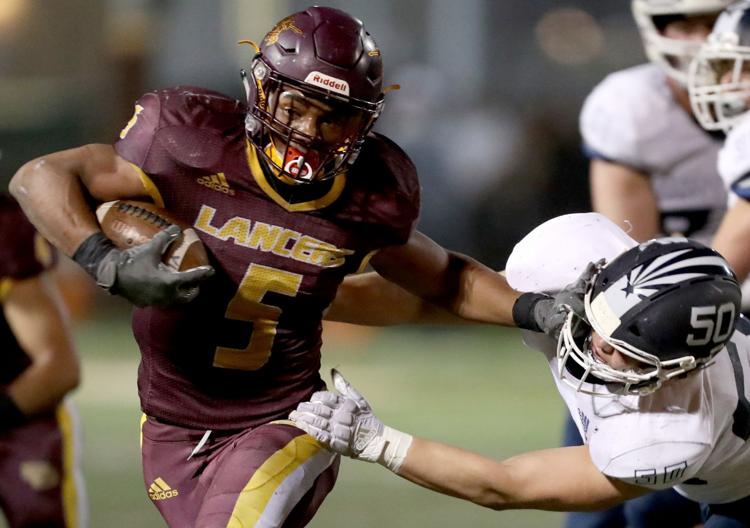 Salpointe vs Pinnacle
Salpointe vs Pinnacle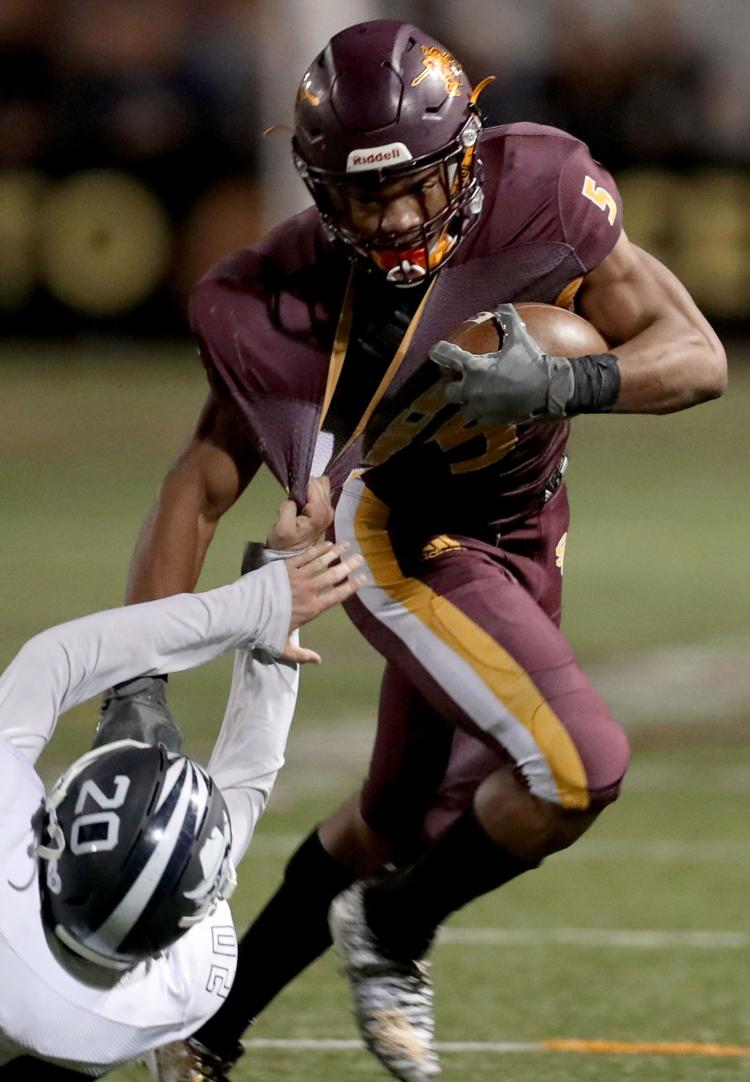 Dennis Bene, Salpointe HS football coach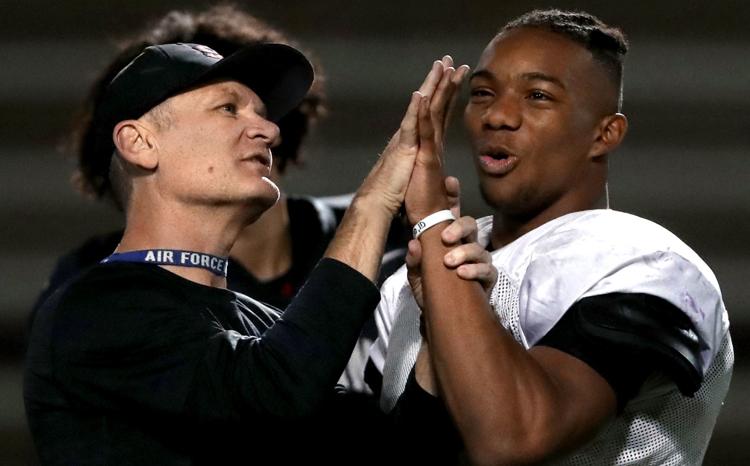 Salpointe vs Vista Grande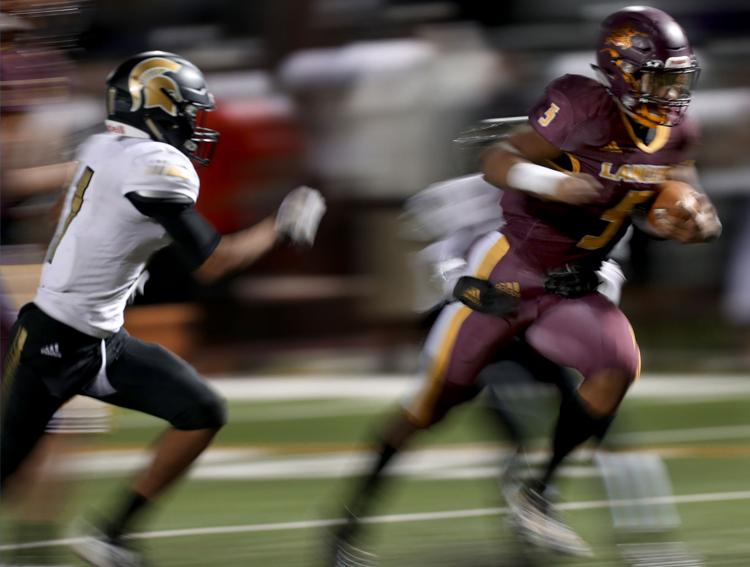 Salpointe vs Vista Grande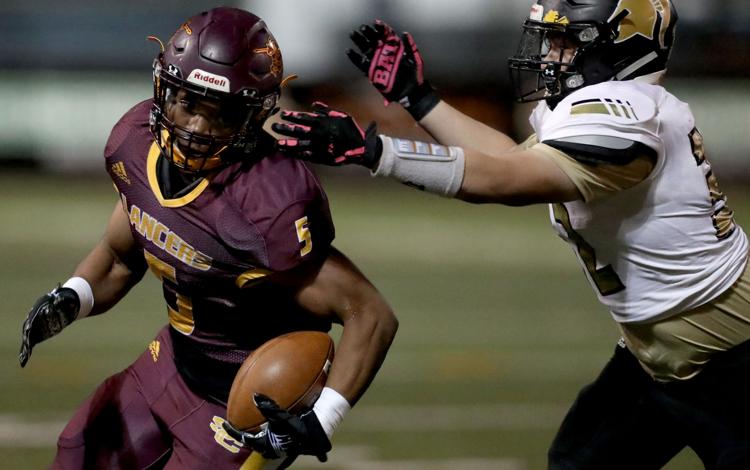 Bijan Robinson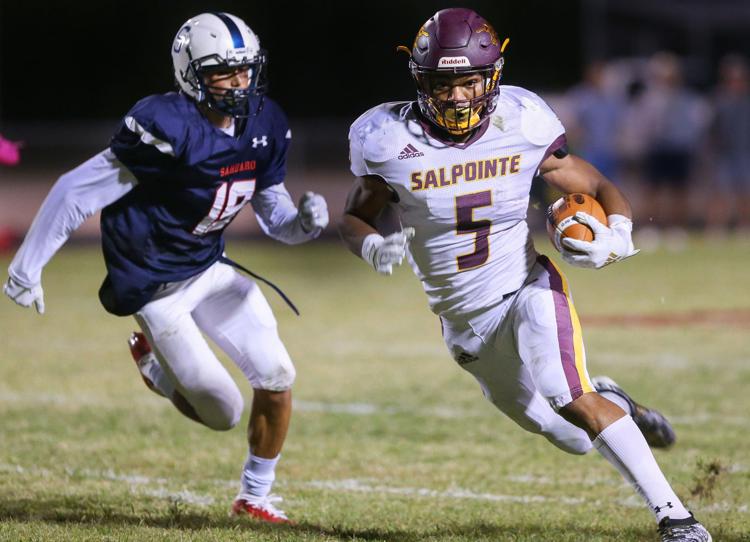 Bijan Robinson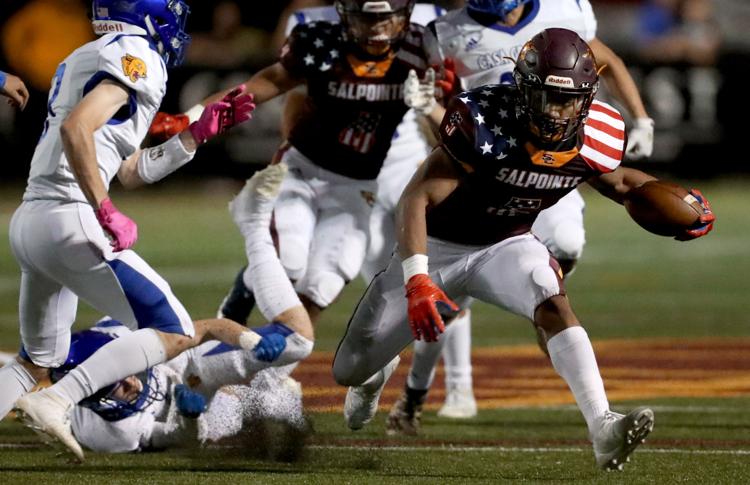 Salointe vs Casa Grande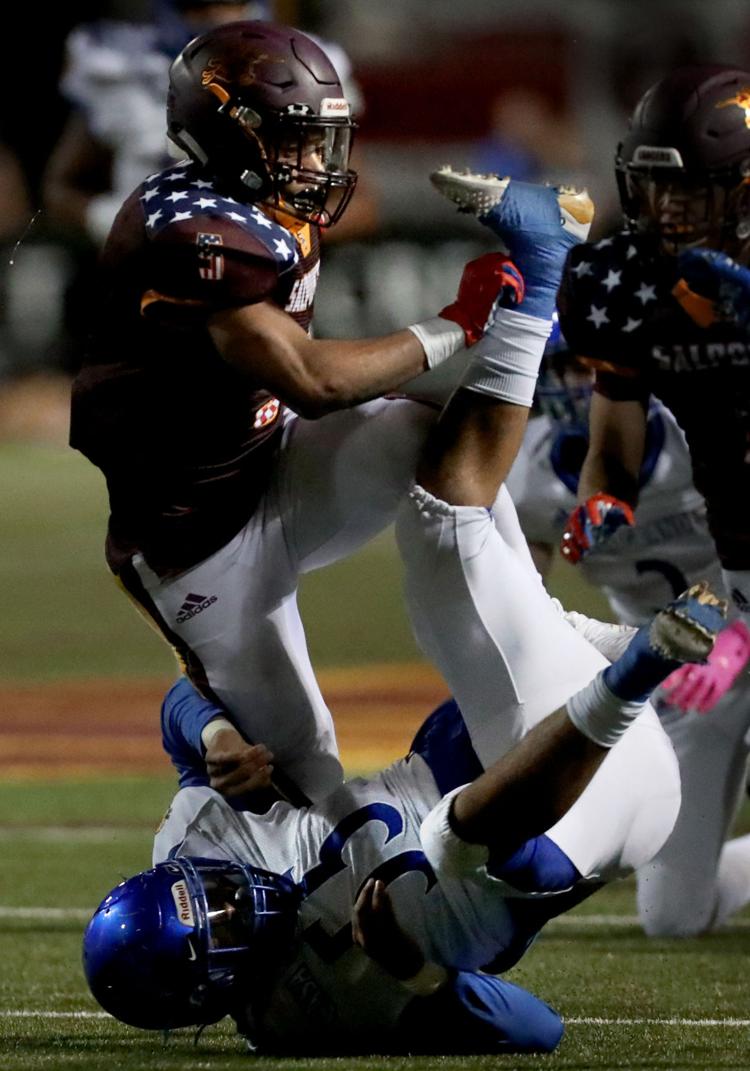 State open division championship playoffs: Salpointe at Chandler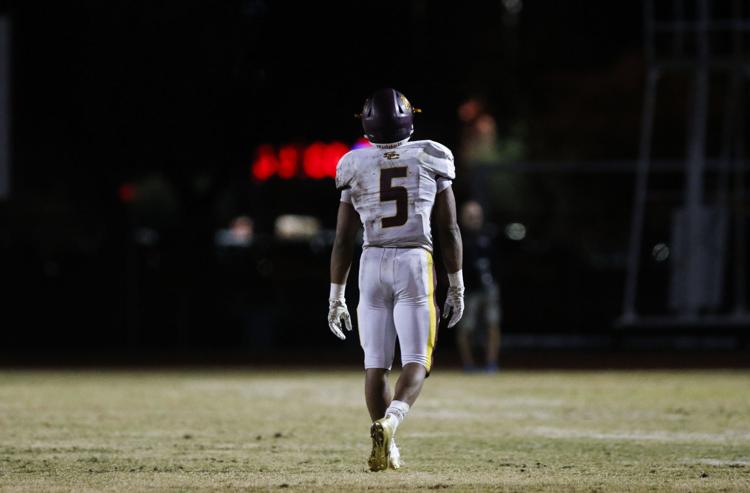 Contact sports content producer Justin Spears at 573-4312 or jspears@tucson.com. On Twitter @justinesports