This week's high school football matchups, breakdowns and predictions
The Star's Justin Spears picks all of this week's Tucson high school football games. 
Desert View-Mountain View earns Friday's game of the week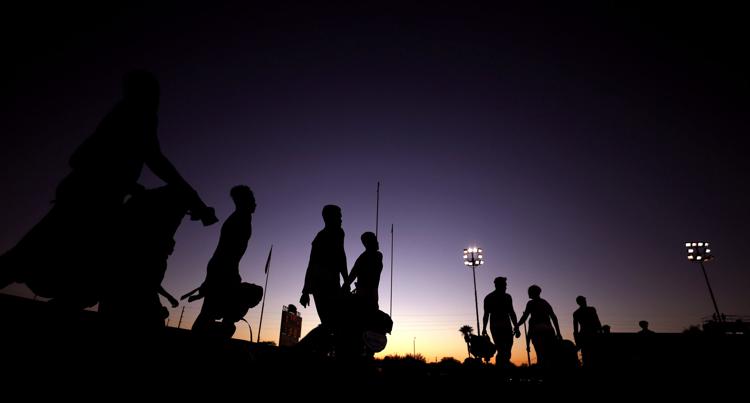 Salpointe Catholic defeated Canyon del Oro last week, knocking off the only other unbeaten team in Southern Arizona. The Lancers will try to keep it going on Friday, when they take on Catalina Foothills. That won't be the Star's game of the week, however; that distinction goes to the Desert View-Mountain View game, which features two teams that are 3-0 in regional play.
The Star's Justin Spears takes a look at each of Friday's games, and makes his score predictions. All games start at 7 p.m. Friday, with predicted winners in ALL CAPS
CHANDLER (8-0) at Tucson High (3-5)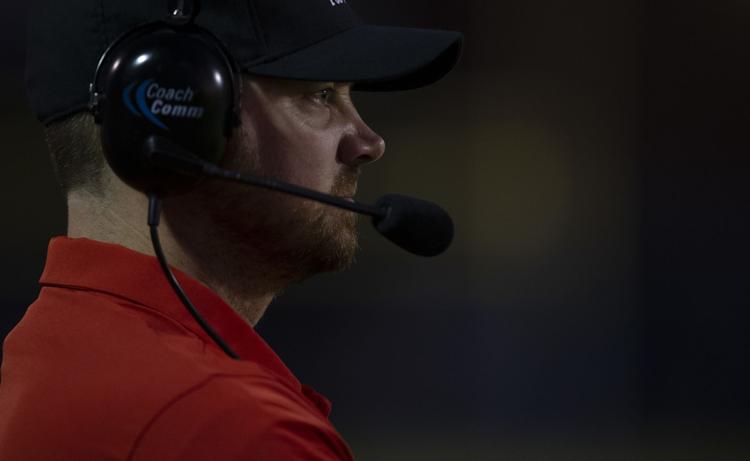 Location: 400 N. Second Ave.
What to expect: Tucson High has been outscored 183-0 in its last four games. On Friday, they'll host arguably the best team in Arizona. Chandler is No. 18 in MaxPreps' national rankings and has the talent to be one of the best teams in state history. Chandler's defense boasts two star linebackers in Wisconsin commit Malik Reed and Tate Romney — who has offers from BYU, Arizona, Cal, Utah, Colorado and other schools. The Wolves have blasted everyone on their schedule this season. They add another casualty following a 63-0 win over the Badgers.
IRONWOOD RIDGE (5-3) at Sierra Vista Buena (6-2)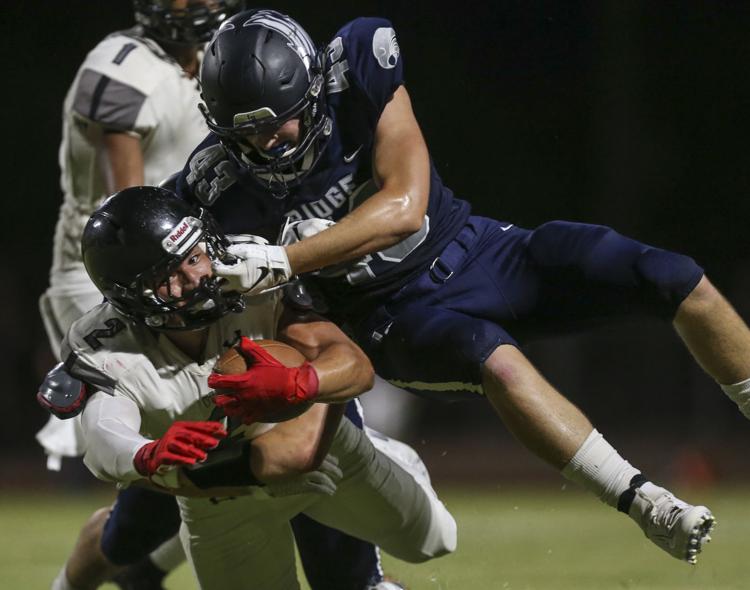 Location: 5225 Buena School Blvd., Sierra Vista
What to expect: All the Nighthawks need to do is win Friday night to set up an epic showdown next week against Cienega, which could decide the Class 5A Southern Region championship. Ironwood Ridge running back Brandon Barrios won the Star player of the week honors following his 223-yard, three-touchdown performance in a 36-18 win over Sunnyside. The Colts will counter with quarterback Jovoni Borbon, who has over 5,000 career passing yards and is sitting on 12 touchdowns with two regular-season games left. This game will be epic, but considering the Nighthawks have won four straight games, we like Ironwood Ridge winning a tight one. Call it 30-28.
Nogales (4-4) at CIENEGA (6-2)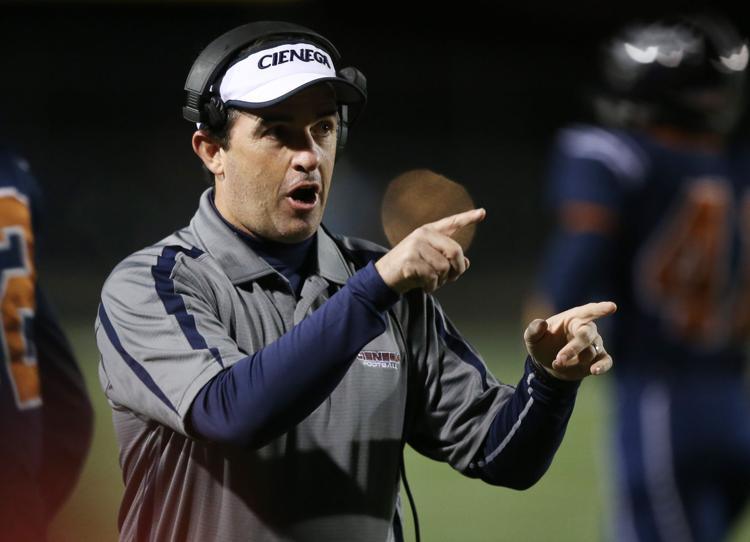 Location: 12775 E. Mary Ann Cleveland Way, Vail
What to expect: The Bobcats have won five games in a row and are one win away from potentially setting up a grand-finale showdown next week at Ironwood Ridge. Cienega utilized three quarterbacks in a 46-0 win over Marana last week, and the trio was 7 of 10 for 105 yards and four touchdowns. Cienega also took care of business on the ground with 257 yards including an average of 7.3 per carry. Word of advice for Cienega: don't sleep on the Nogales. The Apaches would love to play spoiler. If Bobcats focus up and stay locked in, they should win easily 47-13.
Marana (0-8) at SUNNYSIDE (2-6)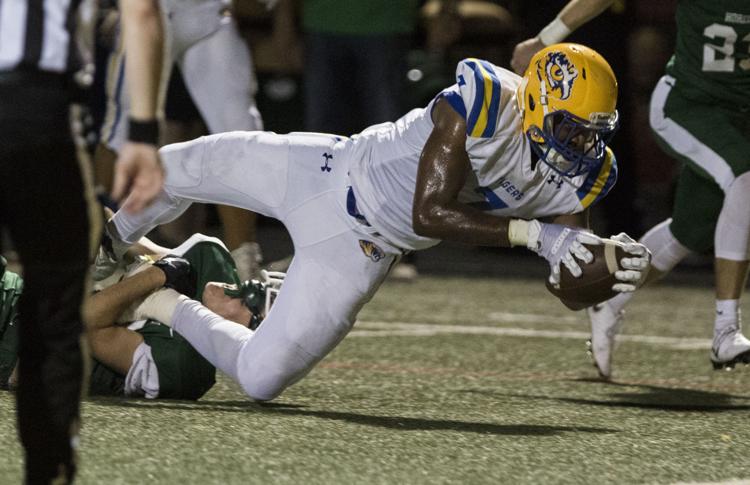 Location: 1725 E. Bilby Road
What to expect: Marana has scored just six points in the last four games, but we like them to score double digits this week. Can the Tigers win? We don't think so. Expect Sunnyside to pick up a 33-13 victory.
CHOLLA (2-6) at Flowing Wells (1-7)

Location: 3725 N. Flowing Wells Road
What to expect: Cholla snapped its five-game losing streak last week with a 31-7 win over Empire. The X-factor: junior running back Russell Adams III. Carrying the ball for a career-high 29 times, Adams rushed for 188 yards and a touchdown. The Chargers are better than their record shows and head coach Shawn Wasson has the program trending in the right direction. Expect the Chargers to win 24-21.
PALO VERDE (3-5) at Douglas (2-6)
Location: 1500 15th St., Douglas
What to expect: Kudos to Palo Verde head coach Mike Wells for having three wins this season, which is one more than last year. The Titans won't make the playoffs, but they're making progress. Friday's game against Douglas could be decided by the flip of a coin, especially with the Bulldogs at home. It's tough, but we'll go with the Titans. Call it 20-14.
PUEBLO (6-2) at Rio Rico (3-5)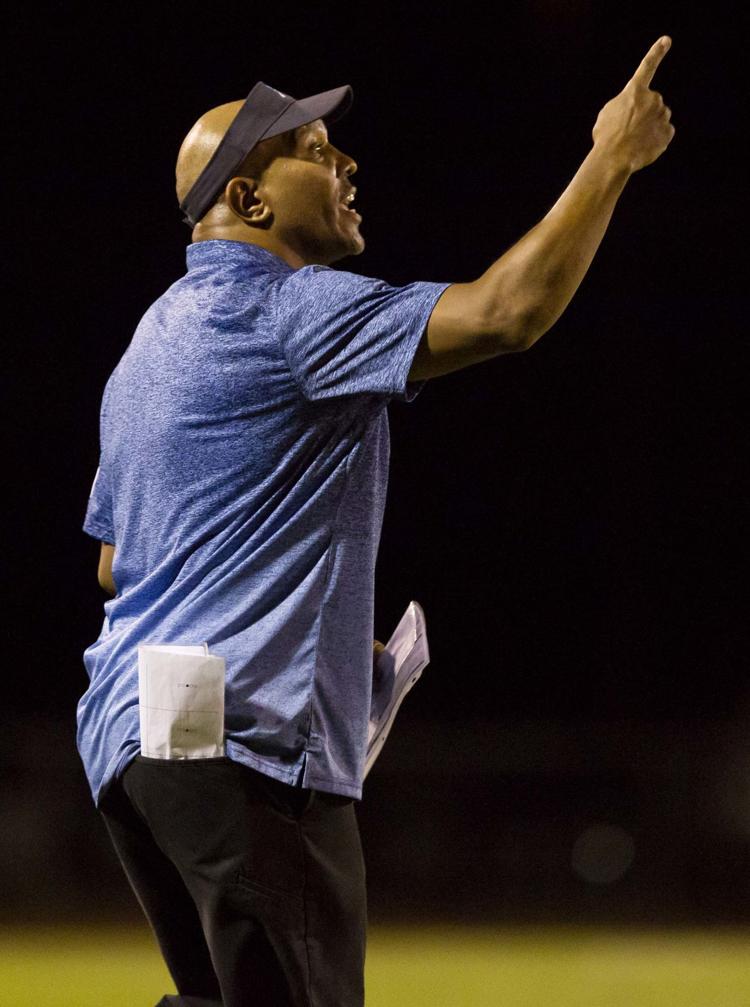 Location: 590 N. Camino Galindo, Rio Rico
What to expect: The Warriors are hoping to get back on track after losing 34-13 to Walden Grove. The next two games are colossal for Pueblo, which is ranked No. 17 in Class 4A by MaxPreps.com. If the playoffs began today, the Warriors would find their way in the playoffs, with Salpointe Catholic and Scottsdale Saguaro moving into the open division. However, better safe than sorry, which is why finishing the regular season 8-2 is key. Pueblo wins 35-14.
Casa Grande Vista Grande (0-8) at CANYON DEL ORO (7-1)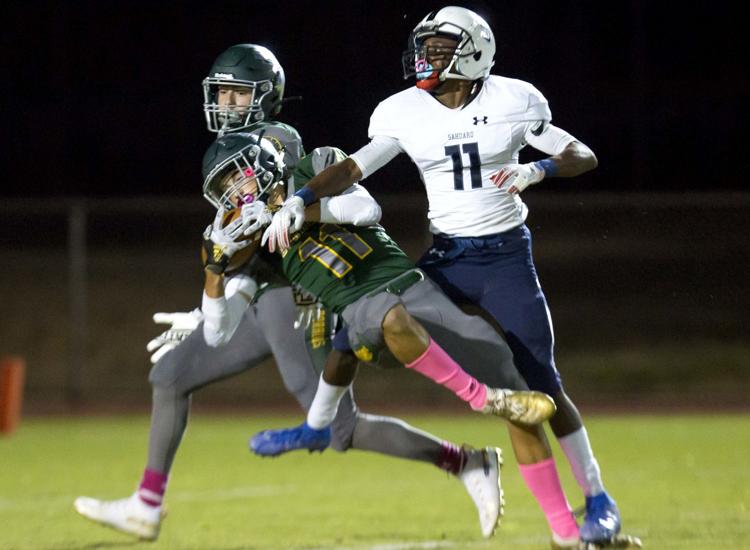 Location: 25 W. Calle Concordia, Oro Valley
What to expect: The Dorados fell to Salpointe Catholic in one of the most highly anticipated games in Southern Arizona this season, but are primed for a deep run in the Class 4A playoff bracket. CDO's running backs Stevie Rocker and Gavin Davis were held to a 42 yards on 24 carries against the Lancers, and quarterback Montana Neustadter completed just 5 of 15 passes for 27 yards. Expect a better performance Friday against a Vista Grande team that gave up 567 yards to Catalina Foothills last week. We like CDO to win 41-0.
Amphitheater (5-3) at WALDEN GROVE (7-1)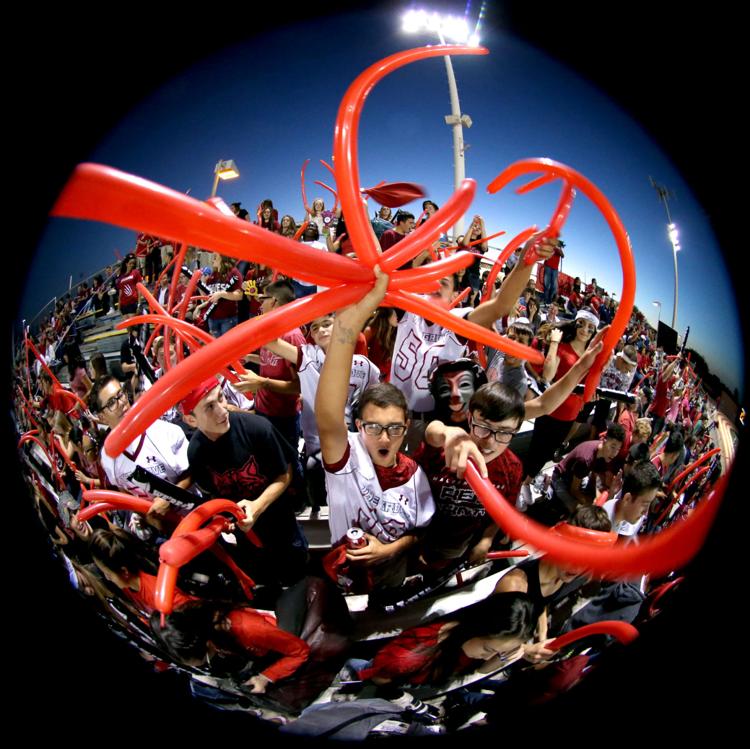 Location: 15510 S. Sahuarita Park Road, Sahuarita
What to expect: Walden Grove's offense is one of the most potent units in Southern Arizona. Last week, seniors Alex Lopez and Sam Martinez rushed for a combined 262 yards and three touchdowns. The week before, Lopez passed for 288 yards and four touchdowns with Hector Najar hauling in 161 yards' worth of passes. Amphi will counter with running back Isiah Hill, who averaged 8.4 yards per carry against Douglas last week. Panthers sophomore Keko Trejo has been a playmaker all year long, but it's tough to pick against Walden Grove. Red Wolves win 49-20.
RINCON/UNIVERSITY (4-4) at Empire (1-7)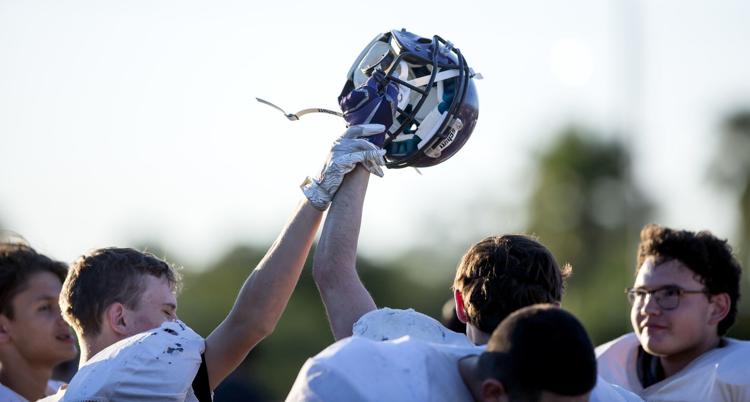 Location: 10701 E. Mary Ann Cleveland Way, Vail
What to expect: Rincon faces an Empire team that has lost six consecutive games since starting the season 1-1. Rincon quarterback Peyton Silvas only needs 42 rushing yards to exceed 1,000 yards on the season. Expect Silvas' feet to get him to the personal milestone and for Rincon to hold off Empire for a 28-12 victory.
SALPOINTE CATHOLIC (7-0) at Catalina Foothills (3-5)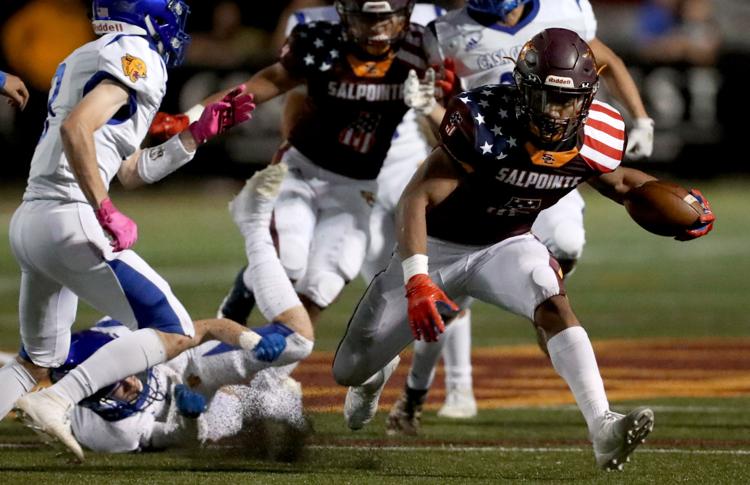 Location: 4300 E. Sunrise Drive
What to expect: Bijan Robinson is 264 yards away from reaching 2,000 yards on the season, which he's done in the previous two seasons. He's averaging 22.8 yards per carry. Friday, all eyes will be on the quarterback position. The Lancers also named sophomore Treyson Bourguet the starting quarterback for this week. Bourguet missed the first four games of the season due to AIA transfer rules. The addition of Bourguet to the starting lineup gives Salpointe five starters with Power 5 conference offers: the Texas-bound Robinson; Ohio State commit Lathan Ransom; UCLA commit Bruno Fina; and Jonah Miller, who has offers from Washington, Oregon, Texas, UA, Florida and USC. Expect the Lancers to roll, 48-14.
Casa Grande (5-3) at SAHUARO (6-2)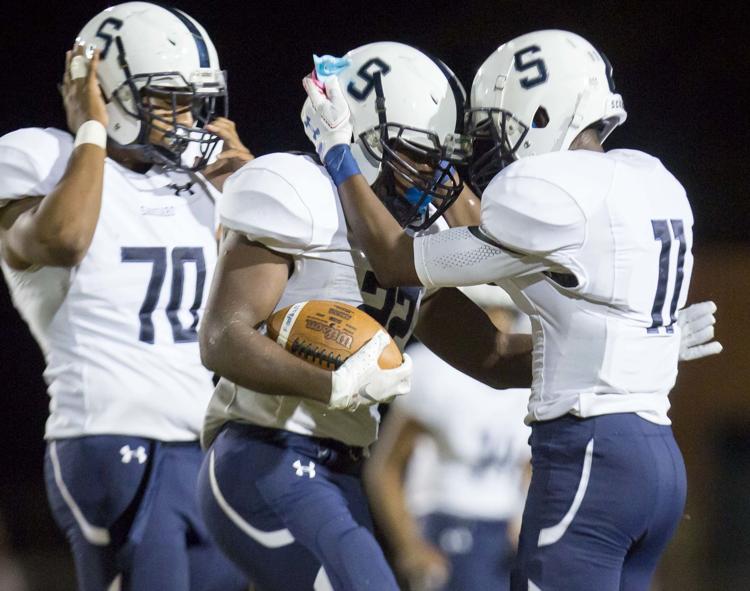 Location: 545 N. Camino Seco
What to expect: A bye week came at the right time for Sahuaro, which has lost two games in a row. After taking a week off, the Cougars appear bound for a win. In fact, they need to win their final two regular-season games for a chance to host two playoff games. Casa Grande boasts a star quarterback in Angel Flores (1,612 yards, 13 touchdowns, two interceptions), but we like Sahuaro winning 28-21.
TANQUE VERDE (0-8) at Catalina (0-8)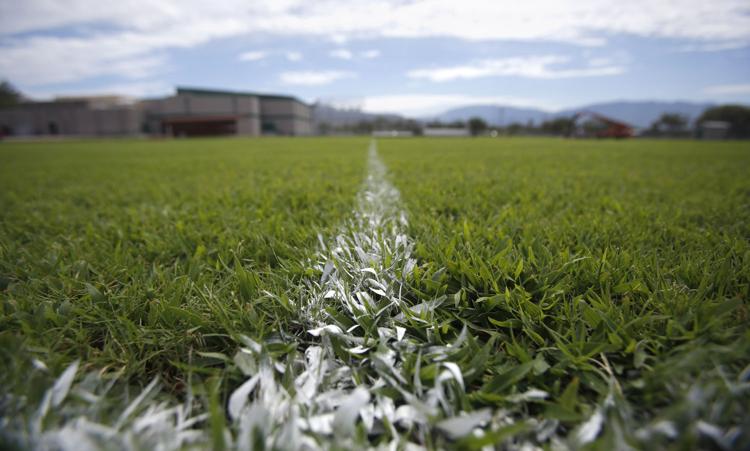 Location: 3645 E. Pima St.
What to expect: One of these teams will walk away with its first win of the season. Both teams have had their share of struggles this season, but this hard-fought battle should be fun to watch. It's gonna be close, but Tanque Verde has the slight edge in this one. Hawks win 14-13.
Pusch Ridge Christian (4-4) at SAFFORD (6-2)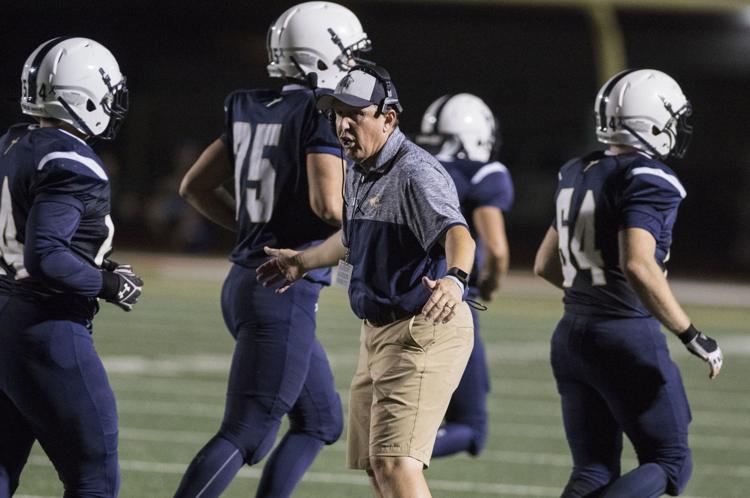 Location: 1400 W. 11th St., Safford
What to expect: The Lions have their work cut out for them on Friday, because Safford's defense might be the best unit they face all year. Safford has given up 37 points all season. Safford outscored its last four opponents 168-0, and had three 100-plus rushers in its most recent win over Tanque Verde. Pusch Ridge Christian needs to win in order to keep its playoff hopes alive, but this game is on the road. Safford wins 45-21.
SABINO (6-2) at Sahuarita (4-4)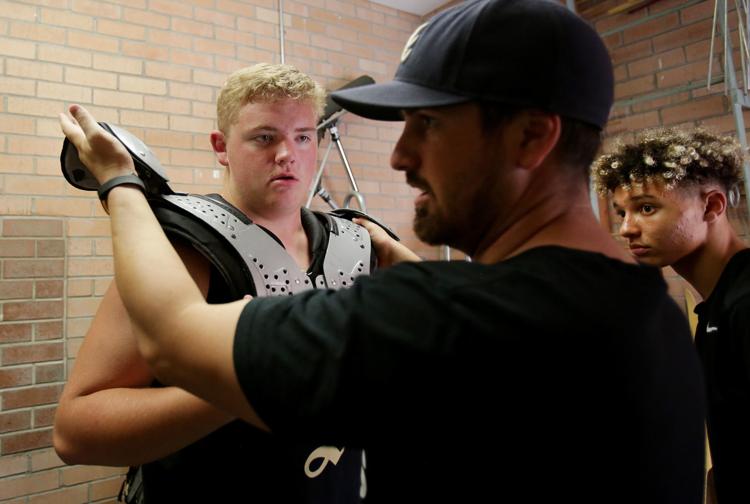 Location: 350 W. Sahuarita Road, Sahuarita
What to expect: Welcome to the party, Ken Blackman. Sabino's sophomore running back ran for a career-high 132 yards last week. He adds another dimension to the Sabercats' offense. If Sabino and Safford win this week, both teams will be 4-0 in regional play heading into next Friday's winner-take-all regular-season finale. We like Sabino on the road 32-7.
Santa Rita (3-5) at BISBEE (6-2)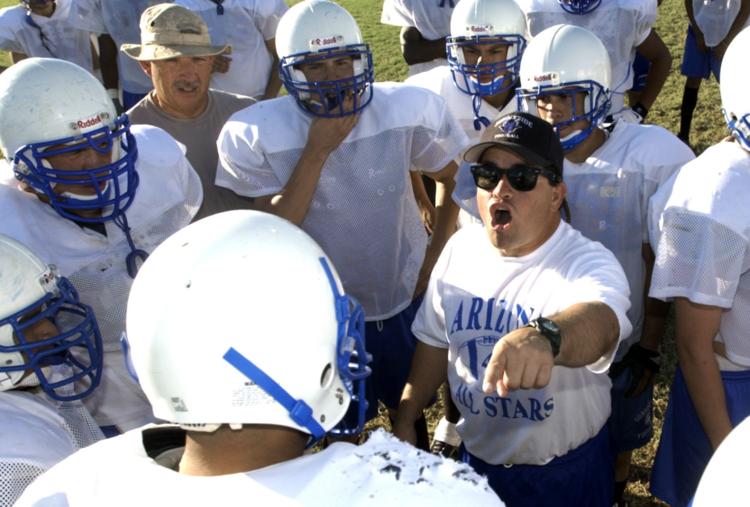 Location: 675 School Terrace Road
What to expect: The Eagles lost a tough one, 28-21, to Tombstone last week. Bisbee is a playoff team playing at home. Expect the Pumas to pounce and win, 49-6.
Desert View (5-3) at MOUNTAIN VIEW (4-4)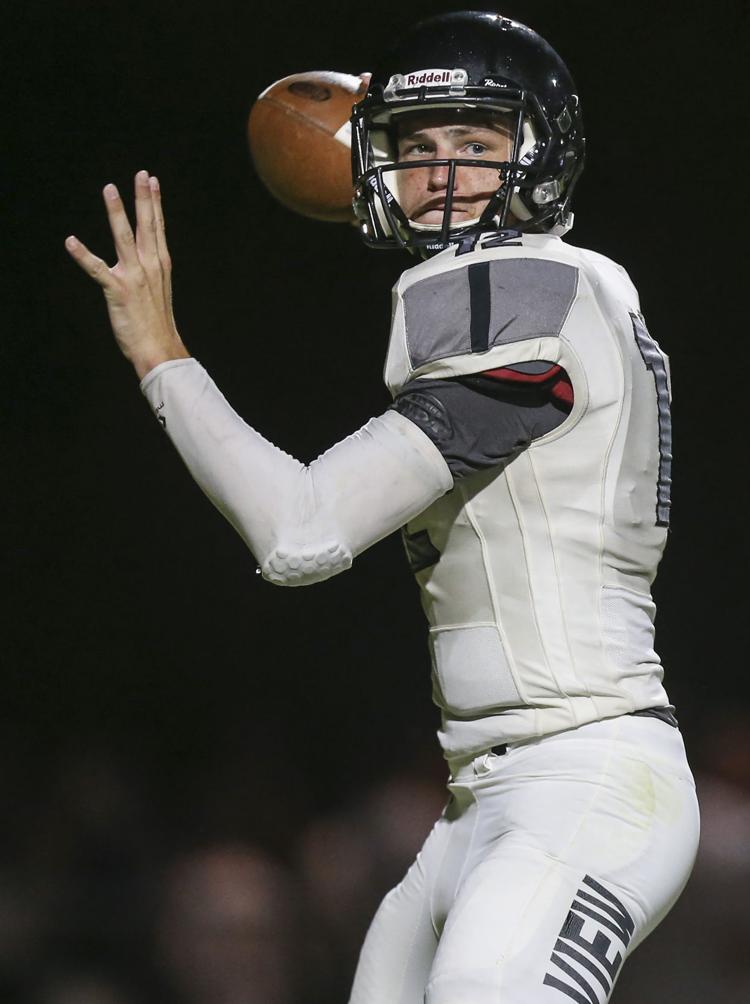 Location: 3901 W. Linda Vista Blvd.
What to expect: Friday's winner will be in the driver's seat to win the Class 5A Sonoran Region championship. Desert View has something special in its backfield: Carlos Alvarez rushed for 276 yards and four touchdowns last week, while fellow sophomore Serge Gboweiah had 139 for two scores. Mountain View had 369 rushing yards with six different carriers in a 57-7 win over Rincon last week. Will the sophomores from Desert View put on a show again? Unclear. We like Mountain View at home 30-21.