This week's high school football matchups, breakdowns and predictions
The Star's Justin Spears picks all of this week's Tucson high school football games. 
Final week of the regular season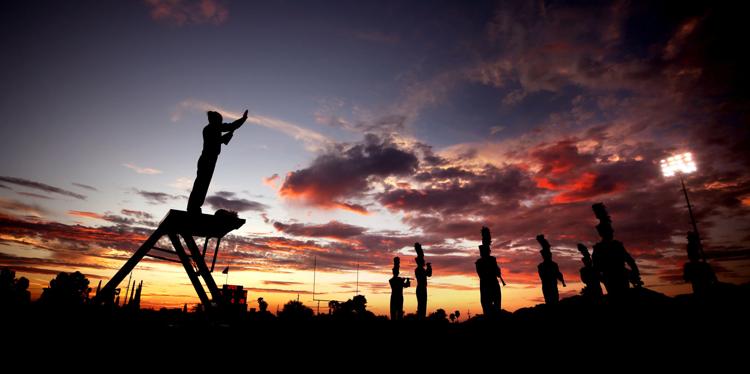 Well that was quick. 
The final week of the high school football regular season is finally here, which means teams across Southern Arizona are fighting for a playoff spots or chances to host postseason games. Others are simply trying end the year on a positive note.
The end of the season is always a fun and emotional week, because for many players, it's the last chance to play a competitive football game. Players want nothing more than to end their careers with a win — or spoil the hopes of someone else.
A team like Salpointe Catholic, meanwhile, will try to remain undefeated so it can secure a bid in the new Open Division playoff, which features eight of the best teams in Arizona.
The Star's game of the week is a rematch between Cienega and Ironwood Ridge, which has the 5A Southern Region and most likely a playoff spot on the line. 
The Star's Justin Spears breaks down each matchup around town on Friday night. Each game starts at 7 p.m.; predicted winners are in ALL CAPS.
Tucson High (3-6) at PHOENIX TREVOR BROWNE (5-4)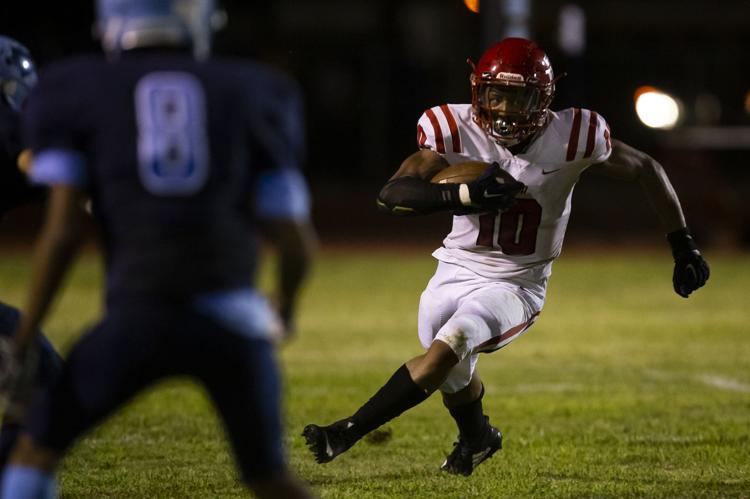 Location: 7402 W. Catalina Drive, Phoenix
What to expect: The Badgers started the season 3-1, but have since lost five straight games. During the skid, Tucson High has been outscored 232-0. Fortunately for the Badgers, most of their losses came against opponents that aren't in the 6A Metro region. A win Friday would put the Badgers in second place in the region, and, in a way, make this difficult season worth it. We like Browne to win 30-28.
NOGALES (4-5) at Marana (0-9)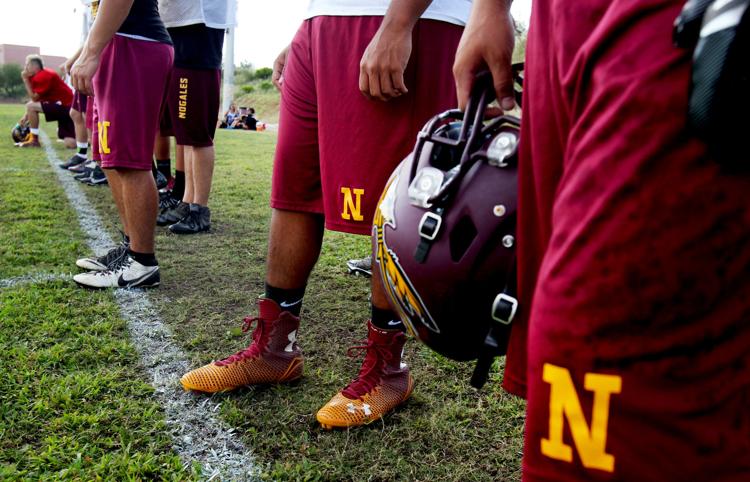 Location: 12000 W. Emigh Road
What to expect: Neither Nogales nor Marana will play in the postseason, which means this game will be emotional for both teams. Marana hasn't won a game this season, but maybe one final game at home will inspire the Tigers. Nogales started 3-0 before tapering off. The Apaches should get it done on the road, 27-19.
RINCON/UNIVERSITY (5-4) at Cholla (2-7)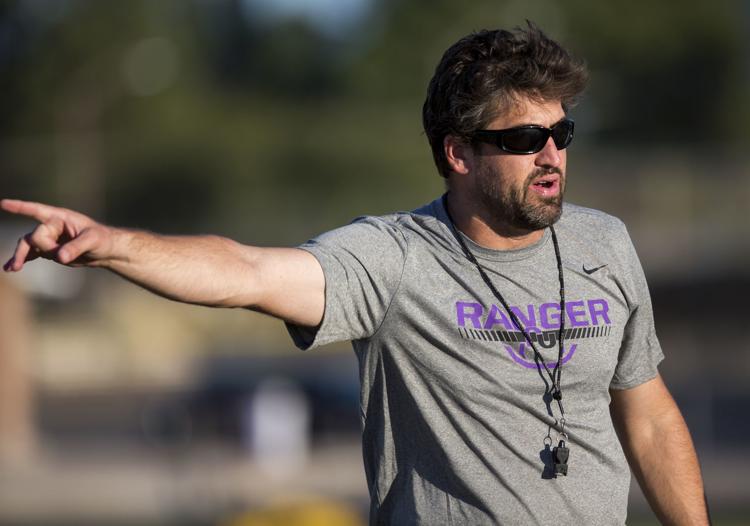 Location: 2001 W. Starr Pass Blvd.
What to expect: The Rangers returned to their winning ways with a 48-12 victory over Empire following Preston Silvas' 217-yard rushing yard performance last week. Silvas has 1,200 rushing yards and 15 touchdowns this season while also throwing for nine scores. Cholla is in rebuilding mode, and Rincon has a slight edge in talent. Call it 35-28.
Empire (1-8) at DESERT VIEW (5-4)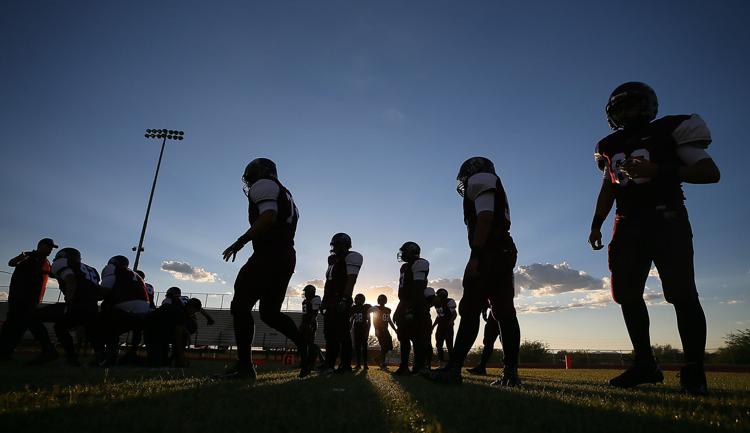 Location: 4101 E. Valencia Road
What to expect: It wasn't the season George Kelly had hoped for in his first season as Empire's head coach, but the Ravens have a chance to give them something to smile about. The opponent, Desert View, will make it hard. Sophomores Carlos Alvarez and Serge Gboweiah combined for 197 of Desert View's 200 rushing yards last week. Alvarez and Gboweiah are going to be one of Southern Arizona's top one-two punches over the next two seasons. They'll show why in a 49-20 win over Empire.
Flowing Wells (2-7) at MOUNTAIN VIEW (5-4)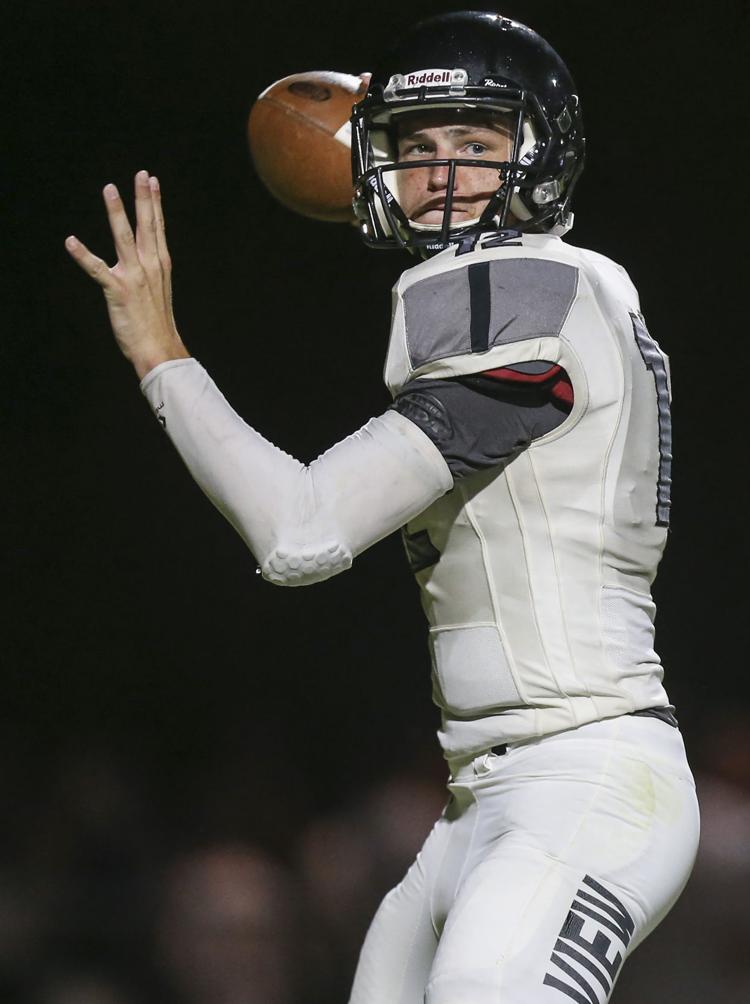 Location: 3901 W. Linda Vista Blvd.
What to expect: Mountain View clinched the 5A Sonoran Region with a win over Desert View last week, and now the Mountain Lions are in position to snag a playoff spot. Mountain View is ranked No. 19 in MaxPreps' 5A state rankings, and a win over Flowing Wells will help out the Mountain Lions' bubble case. Mountain View will need some help from the Open Division committee potentially picking the top two teams from 5A and the teams ahead of them, Glendale Ironwood, Buckeye Verrado and Ironwood Ridge, to lose. As much as Flowing Wells wants to avenge last season's loss to Mountain View, it's not going to happen. Mountain View rolls 34-14, which is going to lead to an anxious Saturday morning for the Mountain Lions.
Sunnyside (3-6) at SIERRA VISTA BUENA (7-2)
Location: 5225 Buena School Blvd., Sierra Vista
What to expect: The Colts have won their last two games by a combined score of 74-0. Buena was predicted to lose last week's contest against Ironwood Ridge, but instead, the Colts shut out the Nighthawks 27-0 and moved one step closer to solidifying a playoff spot in the 5A bracket. Per MaxPreps.com, the Colts are ranked No. 12 in the state 5A standings, meaning so they're in decent shape as long as they win Friday. Sunnyside is led by freshman quarterback Deion Conde, who completed 9 of 10 passes for 177 yards and three touchdowns last week against Marana. Sunnyside's offensive line will need to protect Conde from defensive end Jesse Avina, who recorded four sacks last week. Buena is one of the hottest teams right now in Southern Arizona, so it'd be tough to pick against them. Let's call it 43-20.
PUEBLO (7-2) at Amphitheater (5-4)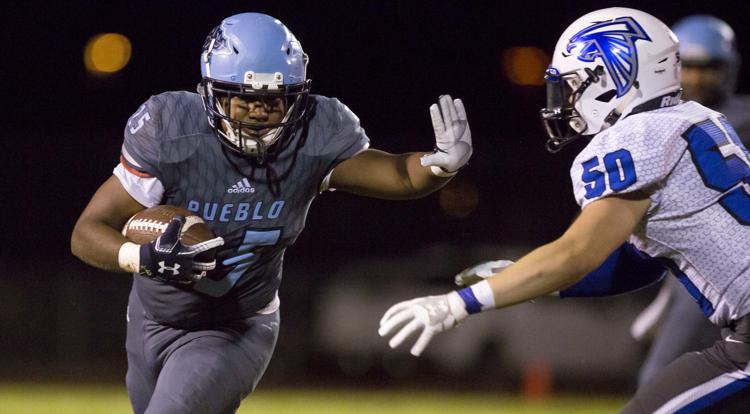 Location: 125 W. Yavapai Road
What to expect: Pueblo should have no problem getting into the playoffs, especially if the Warriors finish the season 8-2. But Pueblo is technically a bubble team, ranked No. 17 in the latest MaxPreps 4A state rankings. Why so low? Blame it on strength of schedule, which is a minus-7.4. We like the Warriors to win Friday and earn a spot in the playoffs. An 8-2 team not making the playoffs would be a head-scratcher. Call it 35-20.
WALDEN GROVE (8-1) at Palo Verde (3-6)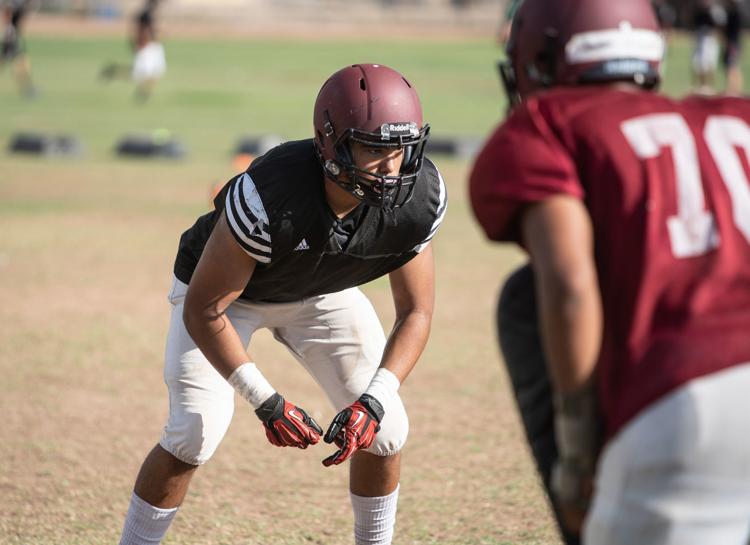 Location: 1302 S. Avenida Vega
What to expect: The back-to-back 4A Gila Region champions will look to end the regular season without any hiccups as the Red Wolves prepare for potentially a deep run in playoffs. Walden Grove middle linebacker Rick Avelar III has 135 tackles on the season, which matches his total from 2018. Fellow linebacker Sebastian Adamski is second on the team with 108 tackles. If Salpointe Catholic and Scottsdale Saguaro crack the Open Division bracket, the Red Wolves could be looking at top-five seed in the playoffs, which could mean hosting two playoff games. Palo Verde showed signs of improvement in the first year under head coach Mike Wells. And while we wouldn't be surprised if the Titans are competitive on Friday, Walden Grove has too much talent to lose this one. Call it 38-17.
Douglas (3-6) at RIO RICO (3-6)
Location: 590 N. Camino Galindo, Rio Rico
What to expect: Both teams have battled all season long, but the Hawks have homefield advantage. Keep an eye on three Rio Rico seniors: Cristian Vega, Frank Gonzales and Robert Villegas. All three lead the Hawks in rushing, and Rio Rico's rushing trio combined for 412 yards and five touchdowns two weeks ago against Palo Verde. On senior night, Rio Rico wins a close one. Call it 20-18.
CANYON DEL ORO (8-1) at Casa Grande (5-4)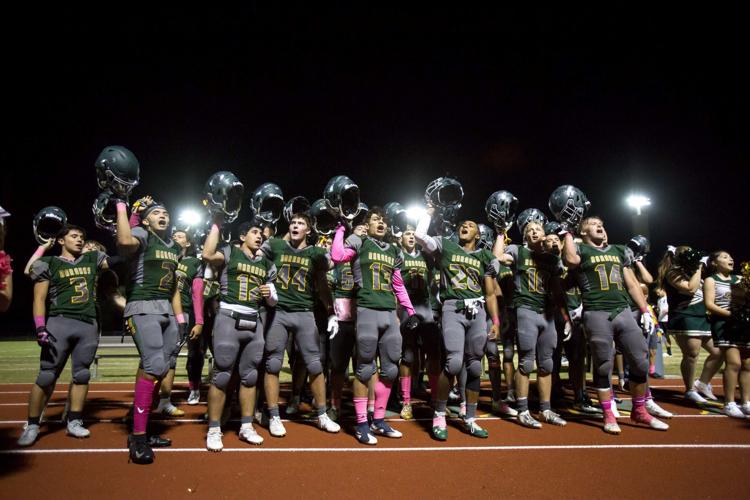 Location: 2730 N. Trekell Road, Casa Grande
What to expect: It's a trap! Casa Grande's offense scored 21 points at Salpointe Catholic earlier season, while CDO was shut out 35-0 by the Lancers. All of Casa Grande's losses this season came against teams that will most likely be in the playoffs this year. Casa Grande sophomore quarterback Angel Flores has 1,612 yards with a 69% completion percentage. CDO is a talented team from top to bottom, but don't be surprised if Casa Grande takes this down to the wire, because the Cougars are a team fighting for a playoff spot. It's gonna be close, but the Dorados will get it done; call it 35-27.
Catalina Foothills (3-6) at SAHUARO (7-2)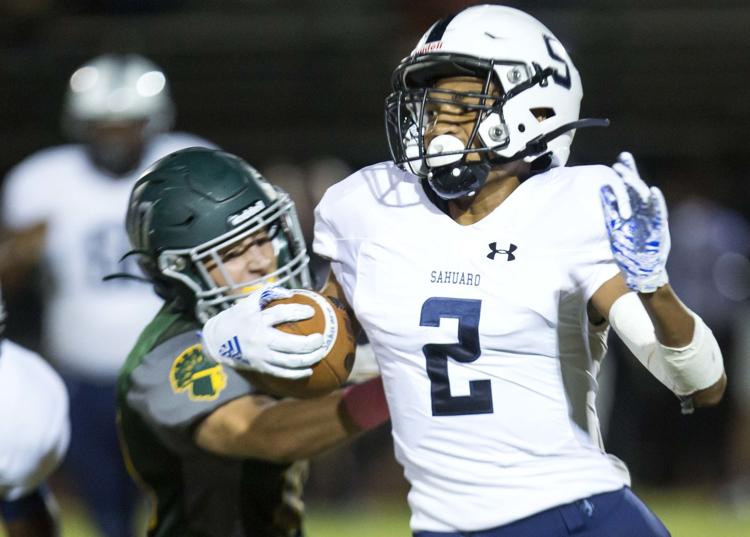 Location: 545 N. Camino Seco
What to expect: After dropping two games to Salpointe Catholic and CDO, Sahuaro took a bye week and recharged its batteries. Then the Cougars beat Casa Grande 34-13 behind Jamir Gasaway's 162 rushing yards, with Izaiah Davis adding 152 and four touchdowns. Running the football has been Sahuaro's bread-and-butter under Scott McKee, and it'll be key to playoff success. The Cougars should be fine against Foothills. Call it 49-20.
Casa Grande Vista Grande (0-9) at SALPOINTE CATHOLIC (8-0)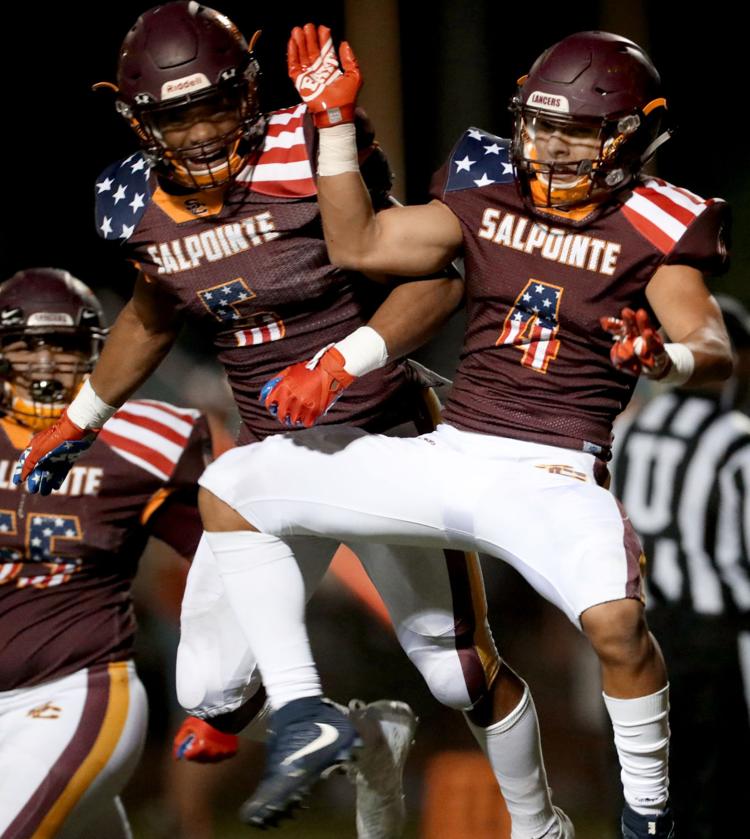 Location: 1545 E. Copper St.
What to expect: Vista Grande has lost 16 games in a row dating back to August 2018. The Lancers are 21-1 since the start of last season and looks every bit the part of a state championship team. Salpointe Catholic running back Bijan Robinson and two-way star Lathan Ransom received their All-American Bowl jerseys earlier this week, and just those two alone will be too much for Vista Grande. Sophomore quarterback Treyson Bourguet completed 8 of 10 passes for 147 yards and two touchdowns in his first start in last week's 49-0 win over Catalina Foothills. The Lancers' offense is humming, and their defense has two straight shutouts entering this game. This one should be over by the first quarter. Call it 63-0.
Catalina (1-8) at PUSCH RIDGE CHRISTIAN (4-5)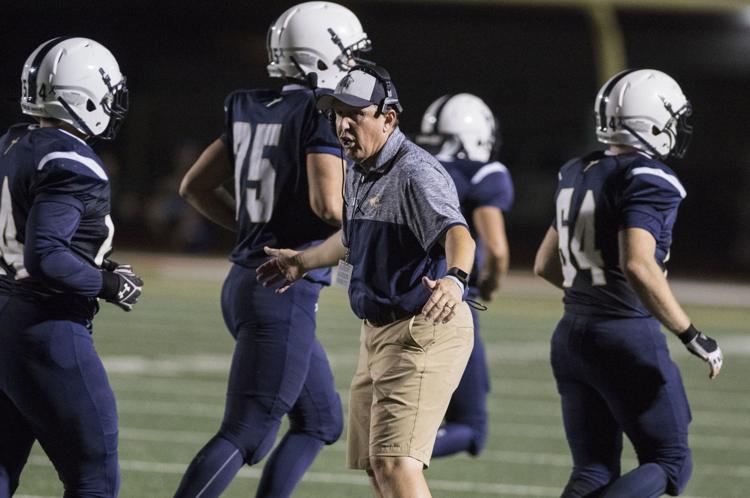 Location: 9500 N. Oracle Road
What to expect: The Trojans won their first game of the season, beating Tanque Verde in nailbiting fashion. Pusch Ridge Christian is hungry for a win, because this game most likely decides whether the Lions make the 3A playoffs. Kudos to Catalina for its first win of the season, but the Lions shouldn't have a problem at home. Call it 28-0.
Safford (7-2) at SABINO (7-2)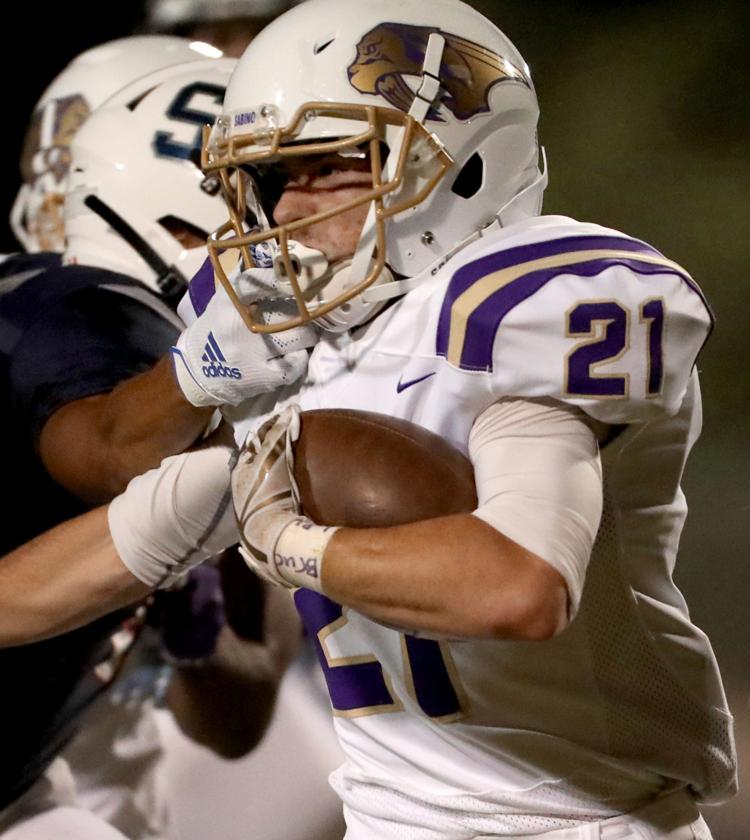 Location: 5000 N. Bowes Road
What to expect: Sabino is getting the equivalent of an early playoff game. Safford's only losses this season came in a the season opener against Snowflake and against Thatcher. The other seven games? Safford has outscored its opponents 299-15 while posting four shutout victories. The Sabercats had a scare in last week's 28-22 win over Sahuarita despite quarterback AJ Skaggs' 255 passing yards and two touchdowns, and this Safford team is better than the Mustangs. Don't be surprised if Sabino loses, but we like the Sabercats at home 27-24.
SAHUARITA (4-5) at Tanque Verde (0-9)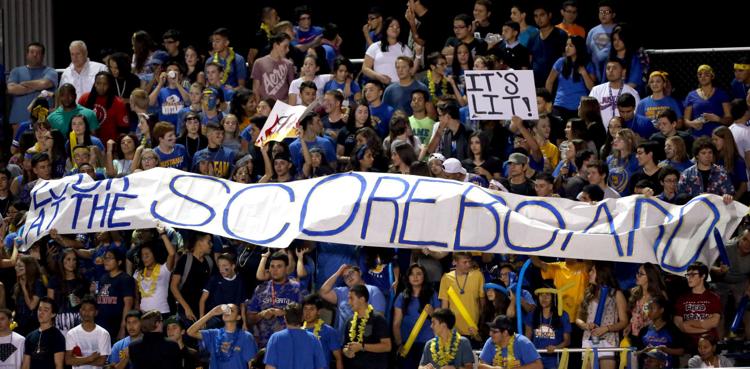 Location: 4201 N. Melpomene Way
What to expect: Sahuarita is coming off a tight loss against Sabino, and has shown over the nine games that it's a better team than Tanque Verde. Mustangs win in blowout fashion 45-0.
THATCHER (5-4) at Santa Rita (3-6)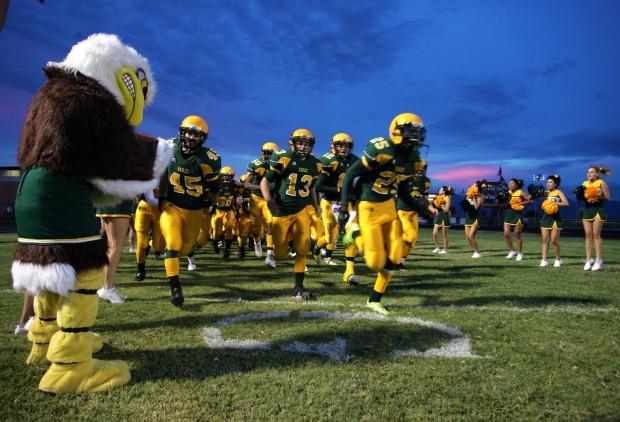 Location: 3951 S. Pantano Road
What to expect: What Richard Sanchez has been able to do as Santa Rita's head coach is incredible. The Eagles went from a team that made us wonder "How much are they going to lose by this time?" to thinking "this is a winnable game." Santa Rita has three wins in a season for the first time since 2011. Still, Thatcher will be too much; call it 35-13.
CIENEGA (7-2) at Ironwood Ridge (5-4)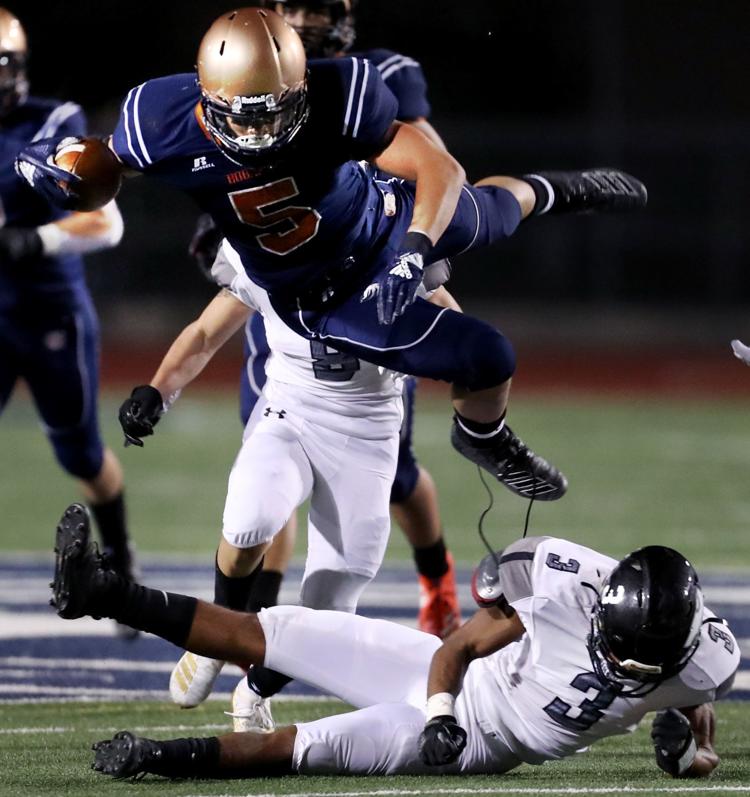 Location: 2475 W. Naranja Drive
What to expect: Friday's stakes are simple. If Cienega wins, the Bobcats take the 5A Southern Region crown. If Ironwood Ridge and Sierra Vista Buena both win, there will be a three-way tie at the top. The key for the Nighthawks to avoid a nightmare situation: run! Ironwood Ridge standout running back Brandon Barrios is one of Southern Arizona's top rushers this season, boasting 1,311 yards and 15 touchdowns. Last week against Buena, Barrios had 109 yards, but other rushers combined for minus-33 yards. If the Nighthawks run the football effectively, this could come down to whichever team forces the most turnovers and penalties. The Bobcats held off Buena at home a few weeks ago and the Colts beat Ironwood Ridge last week 27-0. But with playoffs on the line, all bets are off. We like Cienega winning this one, 28-27.