This week's high school football matchups, locations and predictions
The Star's Justin Spears makes his picks for this week's games. 
Salpointe-Cactus showdown highlights busy weekend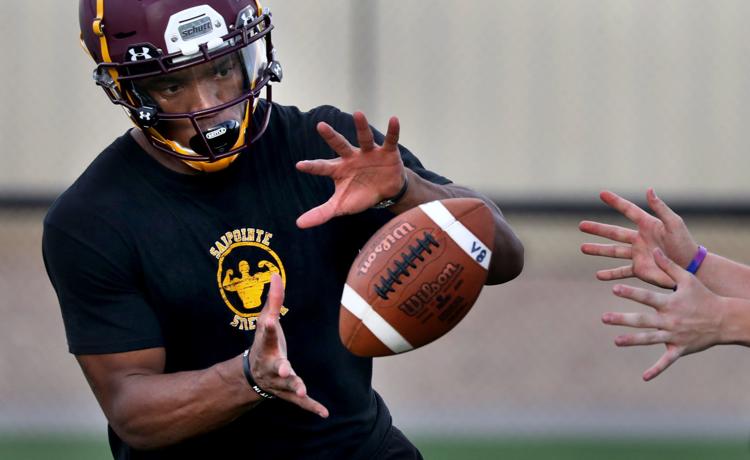 Another week of Friday night high school football is upon us, and there are noteworthy matchups for the Week 4 slate of games. Last week's highlighted contest between Canyon del Oro and Pusch Ridge Christian resulted in a grind-it-out 21-0 victory for the Dorados at home.
This week's slate features a battle of two unbeatens, and one of them — Glendale Cactus — is traveling from the Phoenix area. The Cobras take on Salpointe Catholic after winning their first three games of the season.
The Star's Justin Spears dives into matchups and predicts the winners for notable games across Southern Arizona. Every game is scheduled to begin on Friday at 7 p.m. unless noted, and predicted winners are in ALL CAPS.
Tucson High (3-1) at MOUNTAIN VIEW (0-3)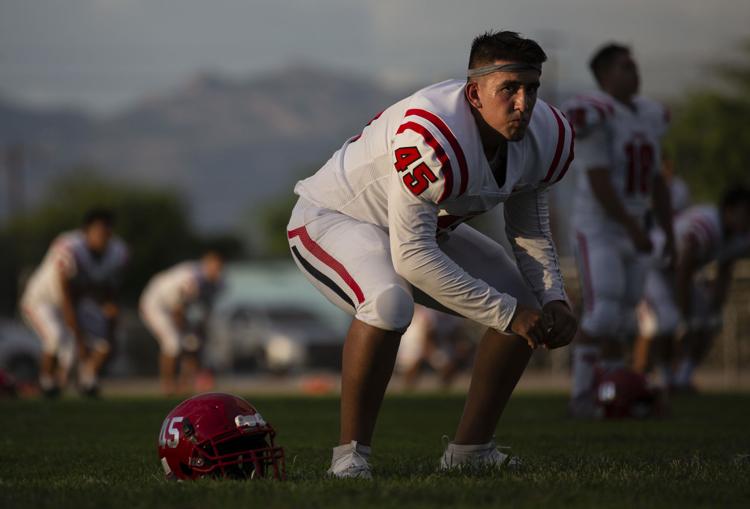 Location: 3901 W. Linda Vista Blvd.
What to expect: Mountain View is struggling under first-year coach Matt Johnson, but consider its foes. Ironwood Ridge, Gilbert Higley and Queen Creek Casteel are all capable of deep playoff runs. Tucson High, on the other hand, has three wins over teams with a combined 0-12 record, and a loss to an underrated Pueblo team. Never bet against a team desperate for a win at home, especially a team with potential. We like the Mountain Lions to beat the Badgers 23-21 and give Johnson his first victory at Mountain View.
Ironwood Ridge (1-2) at PEORIA CENTENNIAL (2-1)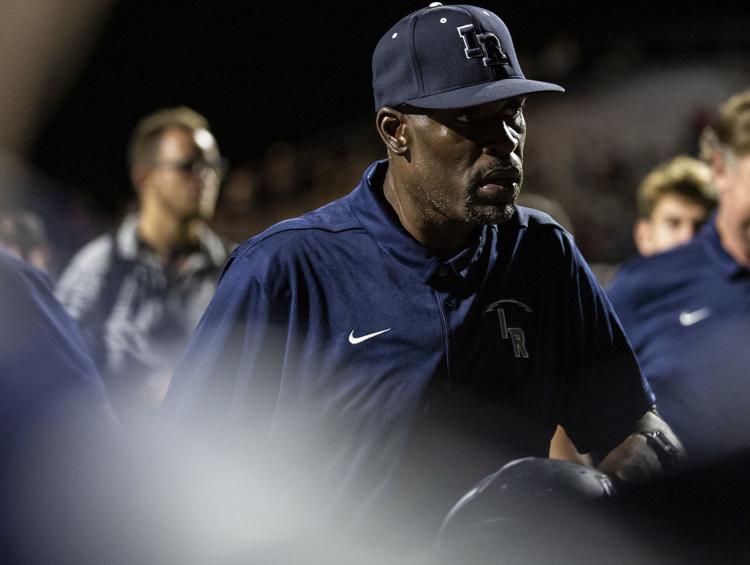 Location: 14388 N. 79th Ave., Peoria
What to expect: The Nighthawks will face a juggernaut that has won the last two Class 5A state titles. Centennial cruised past Cienega 38-14 in Vail. UA commit Dyelan Miller hauled in four catches for 76 yards and two TDs. The Coyotes' only loss was to California power Mater Dei. The Nighthawks will be just fine in the first season of the James Hardy era, even if they lose Friday, which is likely. Let's call it 45-14 Centennial.
SIERRA VISTA BUENA (2-1) at Desert View (2-1)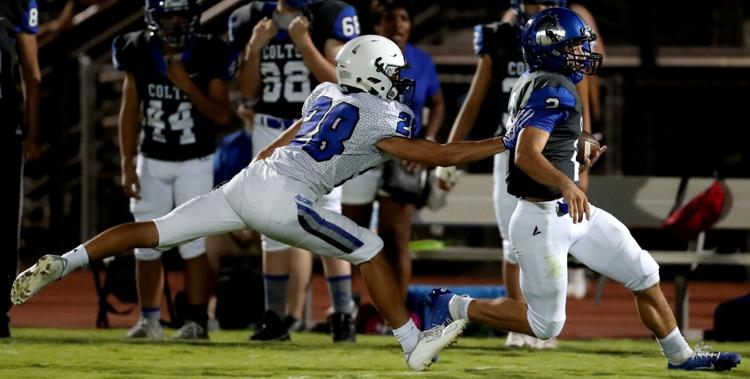 Location: 4101 E. Valencia Road
What to expect: Last week, Buena quarterback Jovoni Borbon told coach Joe Thomas that he "wanted to run for two (touchdowns) and throw for two." He then did just that, completing 3 of 4 passes for 113 yards and two touchdowns and scoring twice with his feet in a 42-7 win over Empire. Borbon was named the Star's High School Player of the Week. The Colts will have a tough bout with Desert View. The Jaguars are 2-1, one victory shy of last season's win total. The game will come down to Borbon: If Desert View can collapse the pocket and force him to make quick decisions, and if the Jaguars' defensive backs are at their best, the home team will win. We like Borbon and the Colts to get it done on the road once again, 33-21.
WALDEN GROVE (2-1) at Nogales (3-0)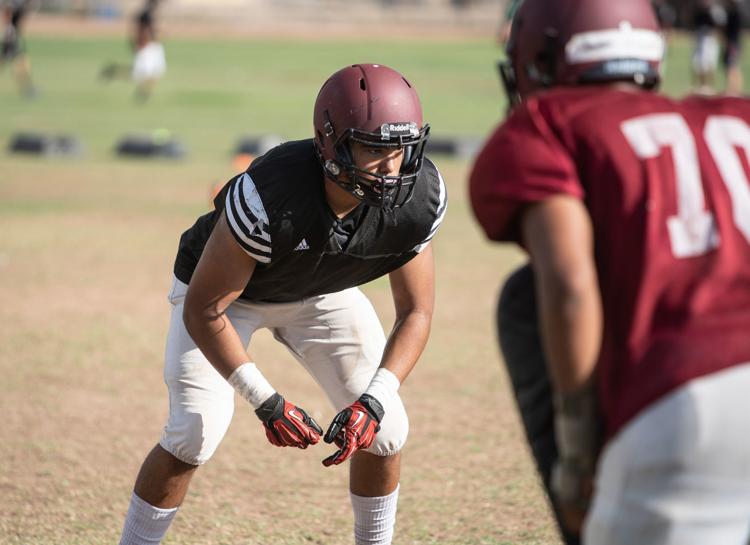 Location: 1950 Apache Blvd., Nogales
What to expect: The Apaches are off to their best start in four years. Walden Grove, meanwhile, stumbled to a 33-21 loss to Casa Grande last week. Walden Grove's defense coughed up 316 yards and three TDs through the air, and now faces quarterback Pedro Rodriguez, who finished last week with 106 yards in seven pass attempts. That said, we like Walden Grove to win on the road; call it 37-20.
CIENEGA (1-2) at Rincon/University (2-1)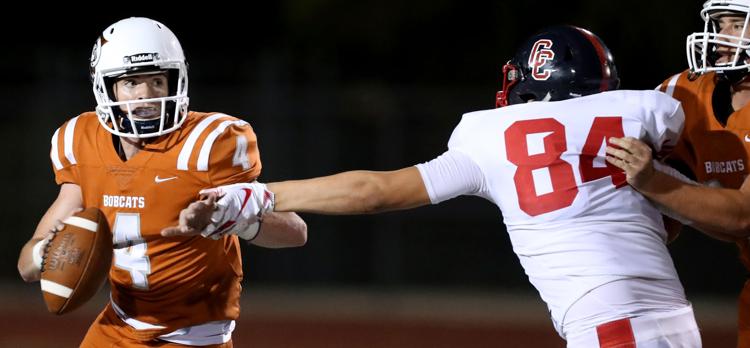 Location: 421 N. Arcadia Blvd.
What to expect: Cienega had a brutal outing against Peoria Centennial, posting just 87 yards of total offense and losing starting quarterback Daniel Montana because of a head injury. Cienega's offensive linemen also gave up five sacks, and the Bobcats' rushing attack averaged 0.6 yards per carry. Rincon is fresh off a 61-14 win over Tanque Verde. However, records can be deceiving: Cienega's two losses have come to tough Phoenix opponents that will contend for the playoffs. We think the Bobcats will bounce back after the Rangers keep them honest in the first half. Call it 42-21 Cienega.
PUEBLO (3-0) at Sunnyside (1-2)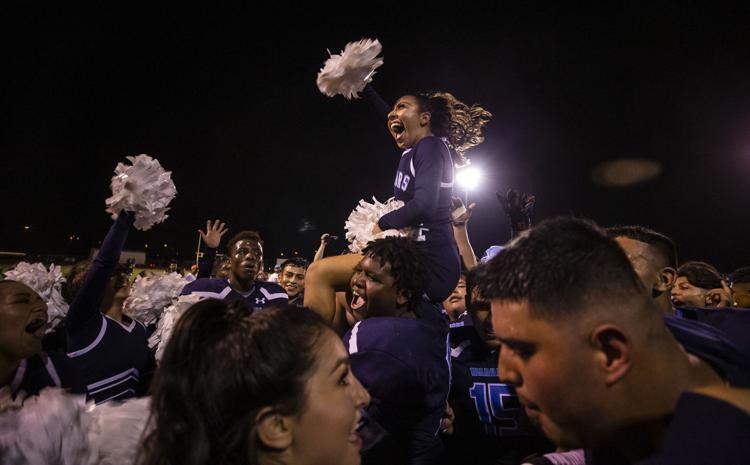 Location: 1725 E. Bilby Road
What to expect: Every year, a local team comes out of nowhere and exceeds expectations. Pueblo is that type of team. The Warriors are 3-0 in what many thought would be a rebuilding year, and it wouldn't be surprising if they finish the regular season undefeated. Expect Pueblo to move one step closer to perfection with a 28-7 win over south-side rival Sunnyside.
Marana (0-4) at GILBERT WILLIAMS FIELD (2-2)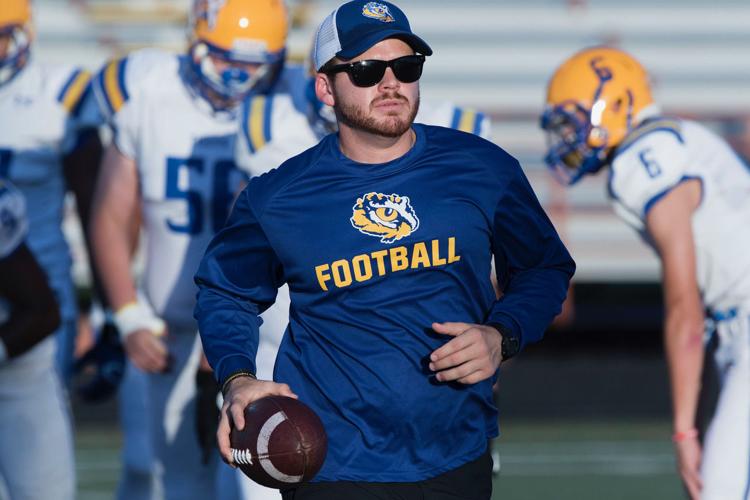 Location: 2076 S. Higley Road, Gilbert
What to expect: First, the good news for Marana: The Tigers scored 14 points last week against Desert View, which is the most they've scored all season. The bad news? Friday's opponent is probably better than Desert View. Williams Field coasted to a 19-point victory over Marana when the teams played last year, and that was a Tigers team that went to the playoffs and had two Division I-caliber players. Expect Williams Field to win easily this time; call it 63-0.
SAHUARO (4-0) at Cholla (1-3)
Location: 2001 W. Starr Pass Blvd.
What to expect: As Forrest Gump said, "Life is like a box of chocolates. You never know what you're gonna get." The same line could be used about Sahuaro's running backs, which is a sweet problem for Scott McKee. Three weeks ago, Izaiah Davis ran for 266 yards and four touchdowns. Last week, junior Trevion Watkins had 187 and two scores against Tempe Marcos de Niza. Who's it going to be this week? Doesn't matter, the Cougars should be fine. Sahuaro wins, 48-13.
Palo Verde (1-2) at EMPIRE (1-2)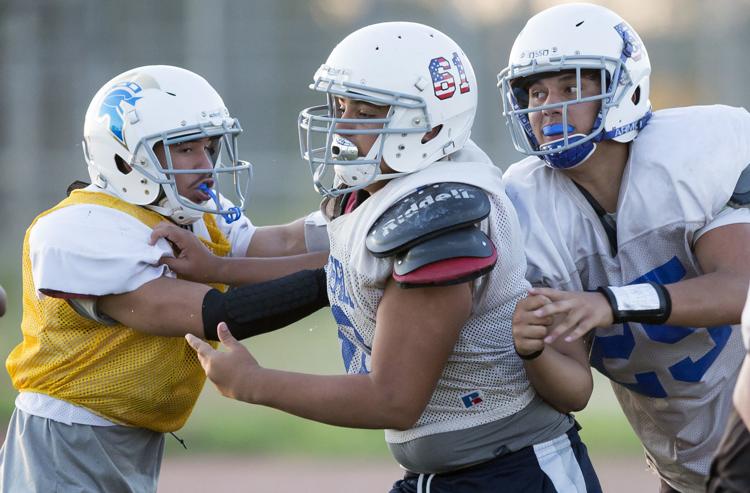 Location: 12775 E. Mary Ann Cleveland Way, Vail
What to expect: The Titans put up 61 points against Catalina in Week 2, but have scored just 22 total points in their other two games. Empire has been routed in its two losses, giving up 44 points to Rio Rico and 42 to Sierra Vista Buena. Who wins Friday? We like Empire in thrilling fashion, 21-20.
Flowing Wells (0-4) at PHOENIX PARADISE VALLEY (3-0)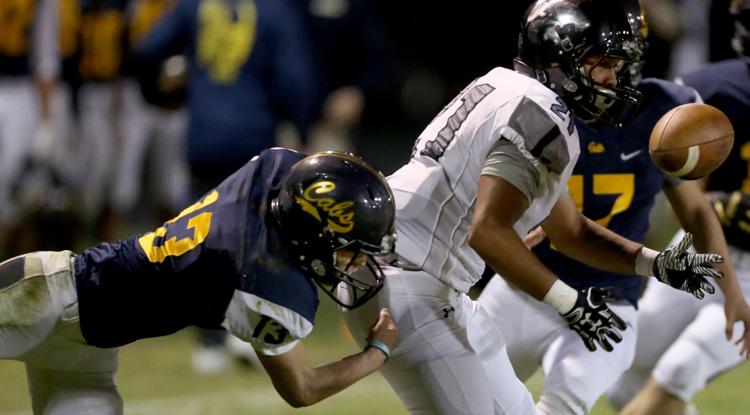 Location: 3950 E. Bell Road, Phoenix
What to expect: Last year, the Caballeros were one of the teams that emerged out of nowhere and silenced the critics. This year's Flowing Wells team is in rebuilding mode after losing a ton of talent and coach Mark Brunenkant. Expect the Cabs to be on the wrong side again, 70-0.
CANYON DEL ORO (4-0) at Amphitheater (3-1)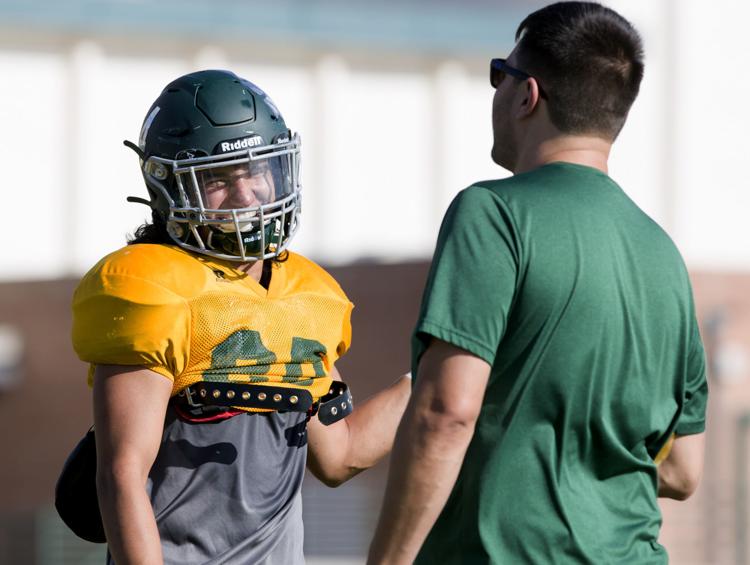 Location: 125 W. Yavapai Road
What to expect: CDO managed a 21-0 win in a rising rivalry game against Pusch Ridge Christian last week, and the Dorados are rolling even without their best player, injured running back Stevie Rocker. Fortunately, CDO has Gavin Davis as Rocker's replacement, and the senior has 462 rushing yards, averaging 6.7 yards per carry. CDO should hold off another opponent and start the season 5-0 going into a bye week. After that,
Rocker is expected to be back in the lineup. Call it 30-8.
Silver City (New Mexico) (1-2) at DOUGLAS (2-2)
Location: 1500 15th St., Douglas
What to expect: If there was an award for Mustache of the Year among coaches in Arizona, Hunter Long's Tom Selleck-esque look would certainly be a finalist. The Douglas alumnus and former Arizona Wildcat has the Bulldogs at 2-2 this season, and has a perfect chance to get a winning record with Silver City on tap. We like the Bulldogs winning 14-0.
CASA GRANDE (2-2) at Rio Rico (2-2)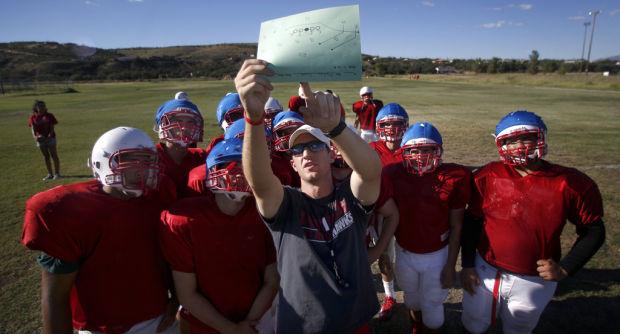 Location: 590 N. Camino Galindo, Rio Rico
What to expect: Casa Grande sophomore quarterback Angel Flores had a statement performance last week, completing 24 of 29 passes for 316 yards and four touchdowns. His top target, Darrell Penn, caught three passes for 115 yards and two touchdowns. Last year, the Hawks fell to Casa Grande 70-7. Expect a similar result this year. Casa Grande wins 52-13.
Lakeside Blue Ridge (4-0) at SABINO (2-1)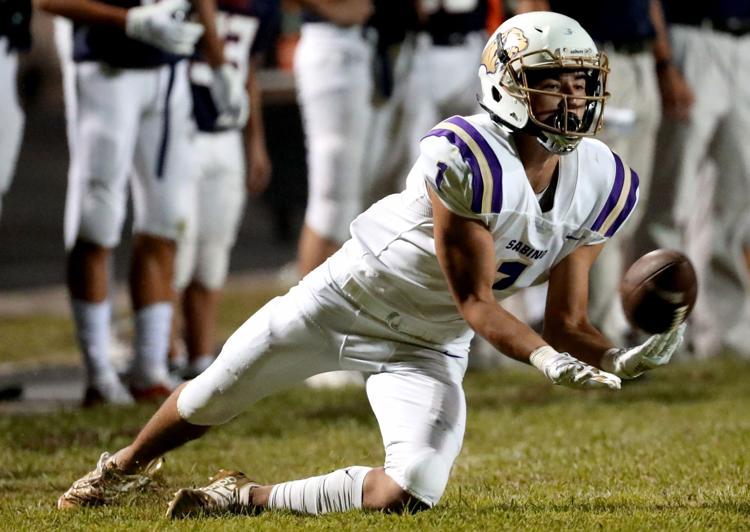 Location: 5000 N. Bowes Road
What to expect: Last year's matchup went in favor of the Sabercats, who won 14-7. Expect a repeat this year, but with more points. Detailed prediction: Sabino quarterback AJ Skaggs throws a touchdown pass to Diego Armijo and the Sabercats win on a two-point conversion at home, 22-21.
Pusch Ridge Christian (1-2) at SNOWFLAKE (3-1)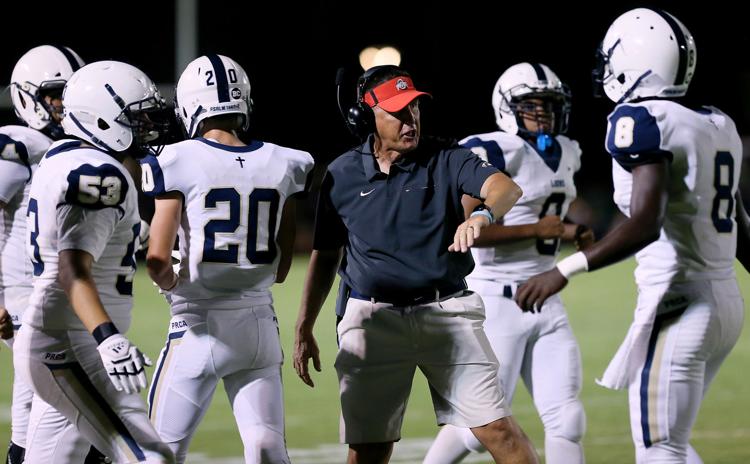 Location: 220 S. Second St. West, Snowflake
What to expect: Pusch Ridge has been involved in three shutouts this season. Unfortunately for the Lions, two of those shutouts were losses. In those two losses, the Lions were outscored a combined 48 points. Snowflake has outscored its opponents by a combined 86 points over the last two weeks, and should continue to roll this week. Snowflake wins 42-7.
Tanque Verde (0-3) at WINSLOW (3-1)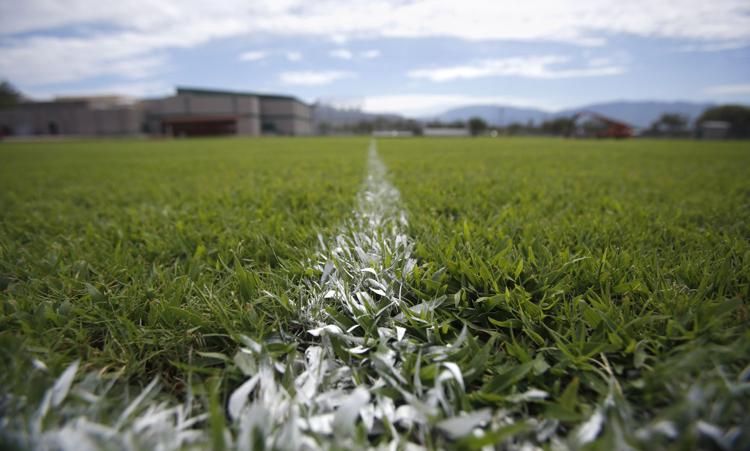 Location: 600 E. Cherry St., Winslow
What to expect: Winslow is rolling after winning three consecutive games following a 21-point loss to Lakeside Blue Ridge. The Hawks have been outscored 161-28 in three games. Winslow wins big 70-16.
Santa Rita (1-2) at MIAMI (2-1)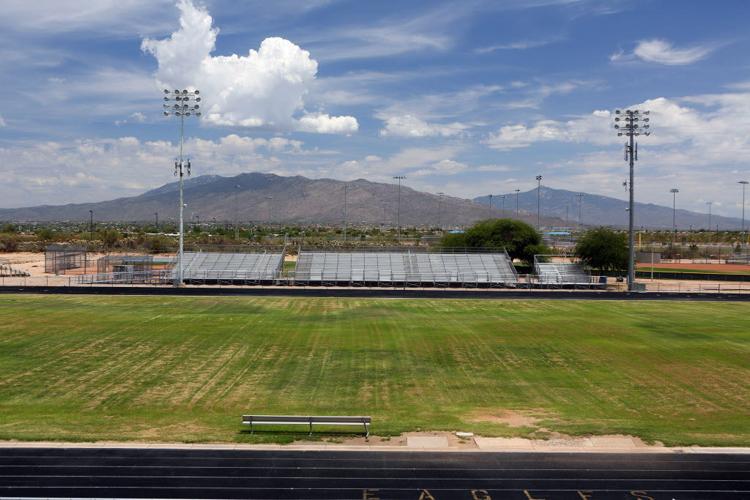 Location: 4739 Ragus Road, Miami
What to expect: Santa Rita is much better this season under Richard Sanchez, but a two-hour bus ride mixed with an angry team — Miami is coming off a six-point loss — is the recipe for a loss. Santa Rita falls, 35-6.
PAYSON (2-1) at Catalina (0-3)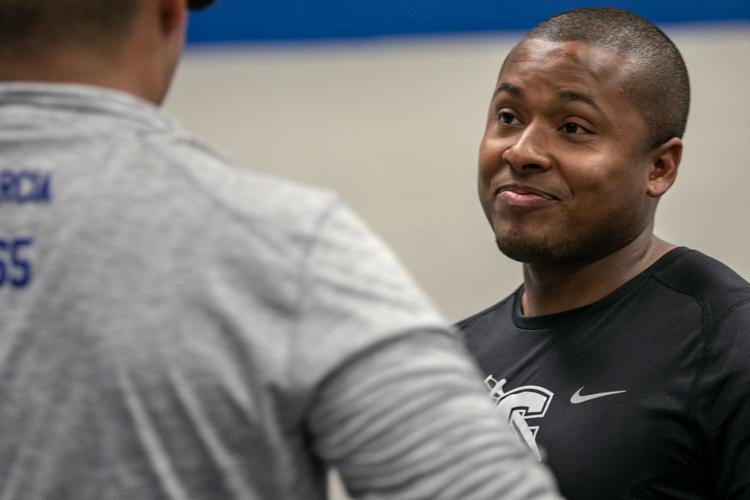 Location: 3645 E. Pima St.
What to expect: Payson made headlines across the country after the University of Texas asked the school to remove its Longhorns logo, which is identical to UT's, but instead of burnt orange, it's purple. Payson avoided a possible lawsuit and when the Longhorns take the field in Tucson, they'll have a new logo slapped on their helmets. Chris Barlow's Trojans are struggling this season and while Catalina is at home, let's go with the Purple Longhorns. Call it 41-13.
Glendale Cactus (3-0) at SALPOINTE CATHOLIC (2-0)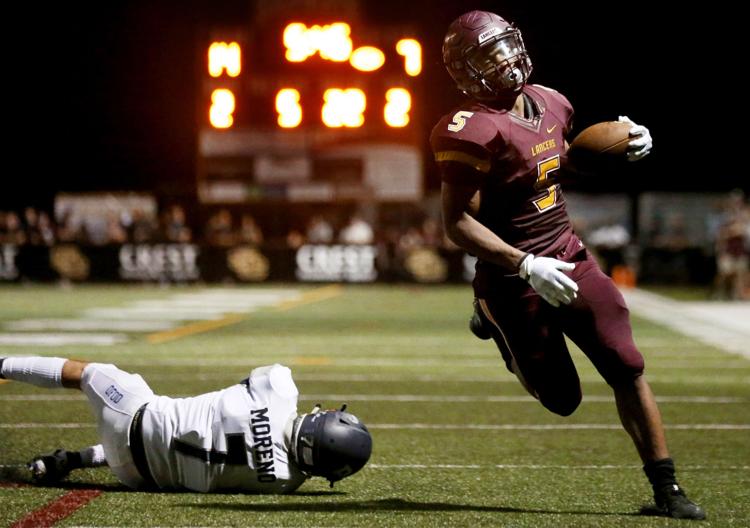 Location: 1545 E. Copper St.
What to expect: The Lancers had two weeks to prepare for this game because they were unable to play last Friday after the game with El Paso Del Valle was canceled. Salpointe Catholic is rested, which is bad news for Cactus. The last time star running back Bijan Robinson took the field against a Phoenix opponent, he rushed for a school-record 430 yards and six touchdowns. If Robinson rushes for more than 360 yards on Friday, he will surpass Ka'Deem Carey for most career yards by a Southern Arizona running back. We like the Lancers to roll, 49-20.
Holbrook (0-3) at SAHUARITA (1-2)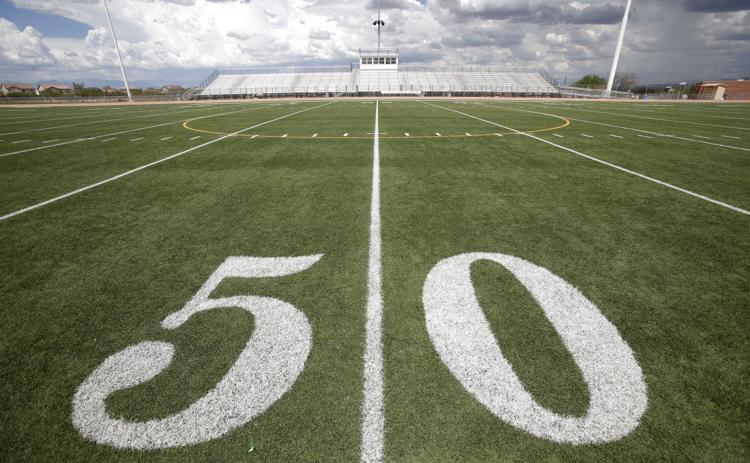 When: Saturday, 6 p.m. 
Location: 350 W. Sahuarita Road, Sahuarita
What to expect: Sahuarita experienced a brutal 52-13 loss to Coolidge last week, but they return home to face winless Holbrook. On a Saturday night with the hometown crowd behind them, Sahuarita gets to .500 with a 56-0 victory.