This week's high school football matchups, locations — and predictions
The Star's Justin Spears picks every game during a busy week of high school football 
Salpointe Catholic-Sahuaro matchup highlights compelling slate of games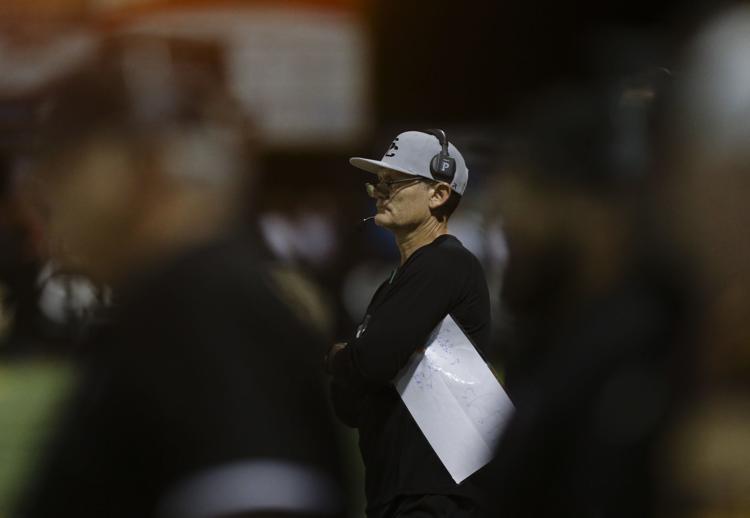 If you're a fan of big-time football, then you'll love the high school football matchups across Southern Arizona this week. If you're a fan of a good storyline, then this week is chock-full of them.
Catalina Foothills handed Pueblo its first loss of the season last week, meaning only three undefeated teams remain in Tucson. All of them are in the Class 4A Kino Region: Canyon del Oro, Sahuaro and Salpointe Catholic.
Salpointe Catholic will visit Sahuaro in our game of the week, assuring one team will remain undefeated — and another will suffer its first loss. The battle between the Lancers and Cougars, two of the top rushing offenses in Southern Arizona, will be one of the hottest tickets in town. (Another one: Desert View beat Rincon 27-26 Thursday night, when the teams were the only ones in the state playing). 
The Star's Justin Spears previews and predicts the outcome for every game around town. Each game is on Friday and scheduled for a 7 p.m. kickoff. Predicted winners are in ALL CAPS.
Marana (0-5) at SIERRA VISTA BUENA (4-1)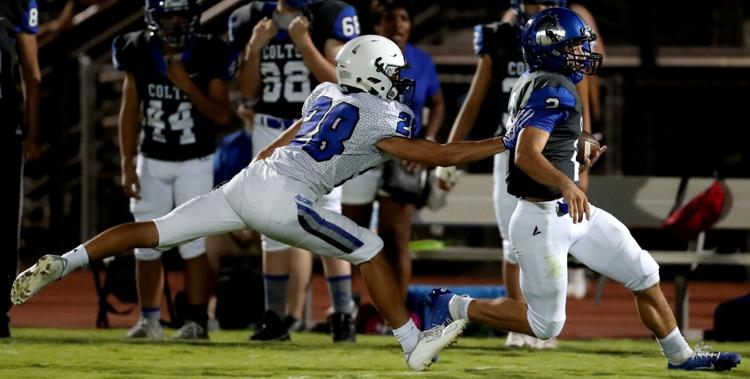 Where: 5225 Buena School Blvd., Sierra Vista
What to expect: Friday night could be an evening Buena quarterback Jovoni Borbon won't forget. If Borbon can throw for 237 yards or more, he'll pass 5,000 yards in his four-year varsity career. That's likely to happen facing a Marana team that's still searching for its first win of the season. Here's a prediction you can take to the bank: Borbon's top (and maybe only) target Friday night is sophomore wide receiver Keyon Taylor who has 13 catches for 342 yards. Buena shouldn't have a problem. Let's call it 49-8. 
IRONWOOD RIDGE (2-3) at Nogales (4-1)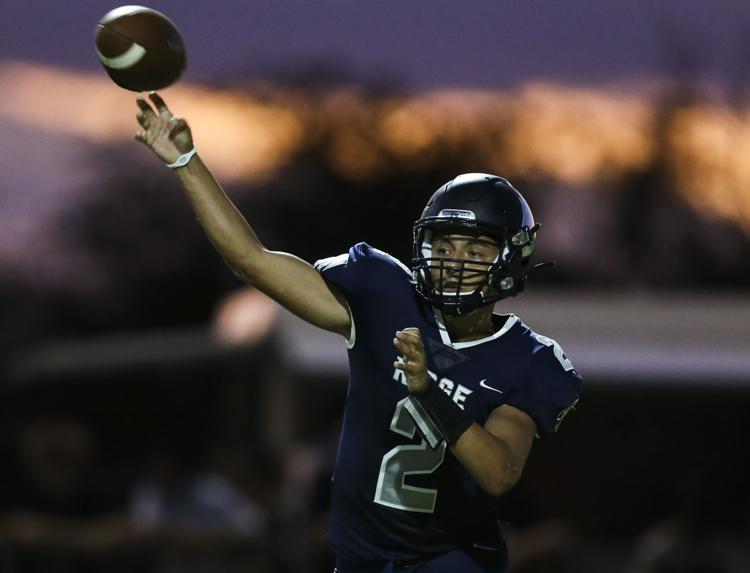 Where: 1950 Apache Blvd., Nogales
What to expect: Ironwood Ridge made it through a brutal stretch in its schedule, losing three straight to Goodyear Millennium, Gilbert Campo Verde and Peoria Centennial. After taking all of its aggression out with a 44-0 thumping of Desert View, the Nighthawks have a favorable schedule leading up to their regular-season finale with Cienega. Nogales has been one of the biggest surprises of the season, but I-Ridge is better than its record shows. Nighthawks win on the road, 35-21.
CIENEGA (3-2) at Sunnyside (1-4)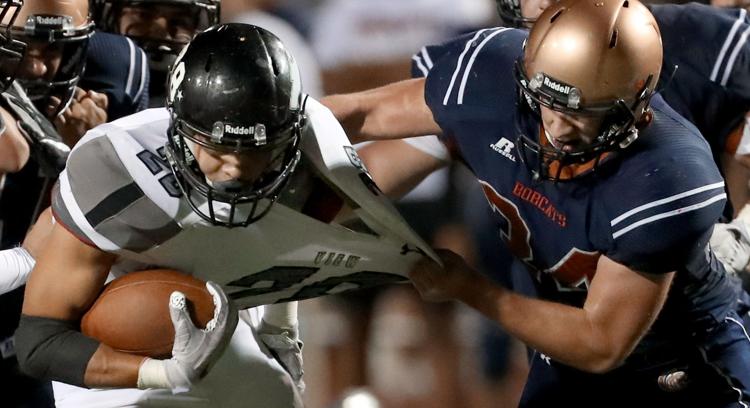 Where: 1725 E. Bilby Road
What to expect: Cienega's defense allowed one first down and 49 yards of total offense in last week's 14-0 win over Mountain View. Cienega running back Gabe Levy also had 21 rushes for 141 yards and a touchdown in the win. The Blue Devils are quarterbacked by freshman Deion Conde, who completed 12 of 19 passes for 154 yards in a loss to Sahuaro last week. Conde and Sunnyside's offense will have a tough challenge this week. The Bobcats should win, 40-14.
EMPIRE (1-4) at Flowing Wells (0-5)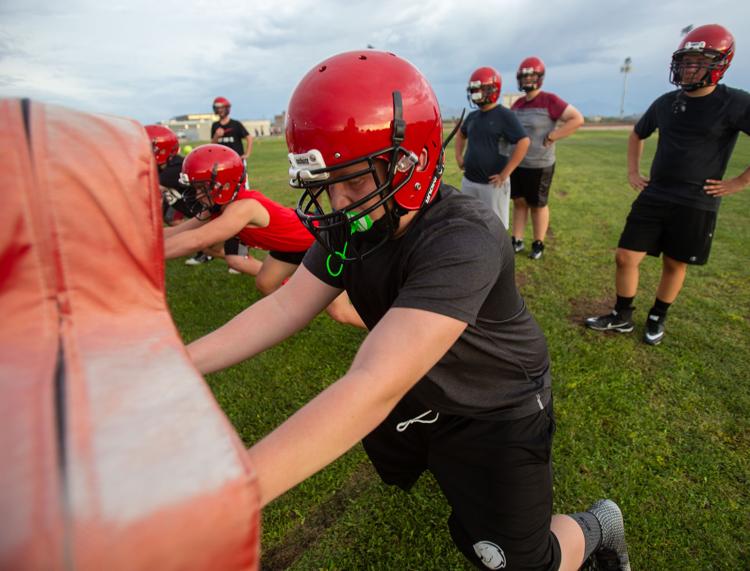 Where: 3725 N. Flowing Wells Road
What to expect: Flowing Wells scored a season-high 30 points in last week's loss to Paradise Valley, and senior wide receiver Lloyd Love caught two passes for 123 yards. Before last week, Flowing Wells was outscored 196-7 in the first four games of the season. The Cabs are playing much better. And while it wouldn't be a surprise if they beat Empire on Friday, we like the visitors. Call it 28-24.
Cholla (1-4) at MOUNTAIN VIEW (1-4)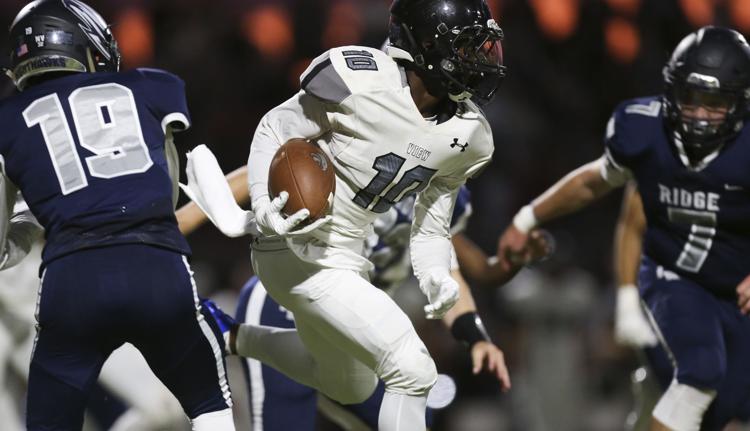 Where: 3901 W. Linda Vista Blvd.
What to expect: If low-scoring, defensive-heavy games are your cup of tea, then Mountain View is the ideal team to watch. The Mountain Lions haven't scored more than 13 points in a game this season, and was shut out by Cienega last week. Mountain View needs to keep an eye on Moses White, the do-it-all player for Cholla who finished last week with 218 all-purpose yards including 153 via kick returns. White could be the difference-maker for the Chargers, but we like Mountain View to win in a grinder. Call it 21-6.
PUEBLO (4-1) at Douglas (2-3)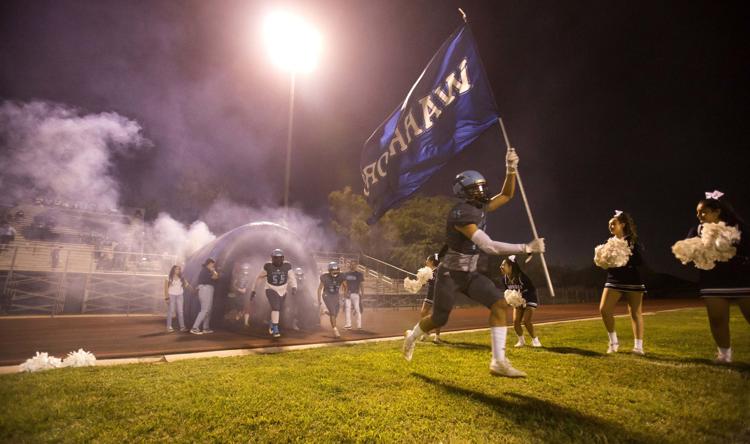 Where: 1500 15th St., Douglas
What to expect: A slice of humble pie was served to the Warriors after they were shut out by 1-3 Catalina Foothills. Fortunately for Pueblo, the rest of the schedule contains winnable games so there's still a possibility for a historic season. Snapping out of a losing funk on the road is never easy, but Pueblo should be fine. Warriors get their season back on track following a 35-7 win down in Cochise County.
AMPHITHEATER (3-2) at Palo Verde (2-3)
Where: 1302 S. Avenida Vega
What to expect: The Panthers were smacked around by CDO last week, gaining just 150 all-purpose yards. The star for Amphi this season has been sophomore running back Keko Trejo who has rushed 40 times for 432 yards, which is 10.8 per carry. Expect Trejo to run wild against an improved Palo Verde team. Call it 46-21.
WALDEN GROVE (4-1) at Rio Rico (2-3)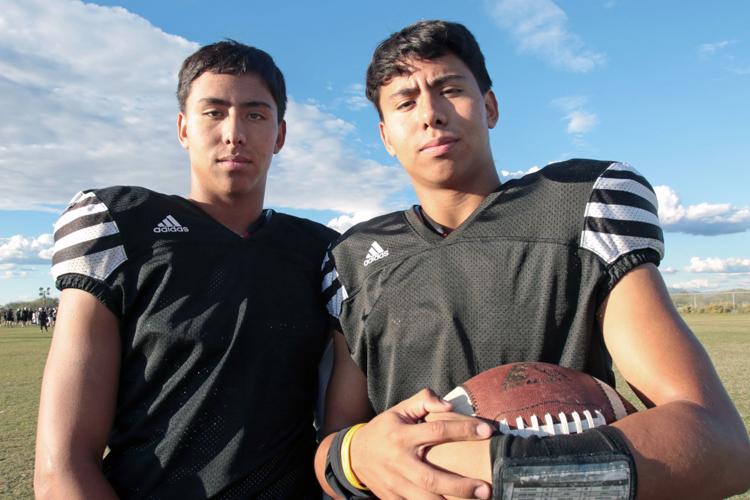 Where: 590 N. Camino Galindo, Rio Rico
What to expect: Last year, the story of the season for Walden Grove was the dynamic one-two punch on offense between the Lopez twins, Alex and Jordan, and linebacker Rick Avelar who led Southern Arizona in tackles with 135. All of those storylines are still in place. Alex Lopez threw for 335 yards — 157 to Jordan — and three touchdowns last week against Glendale, while Avelar is averaging 13.4 tackles per game. There's more to Walden Grove than just those three. Junior linebacker Sebastian Adamski leads the team with 71 tackles, and the defense has only given up six points in the last two games. The Red Wolves are a different team since the 12-point loss to Casa Grande, and they'll keep the momentum train going after beating Rio Rico 49-7.
CANYON DEL ORO (5-0) at Catalina Foothills (2-3)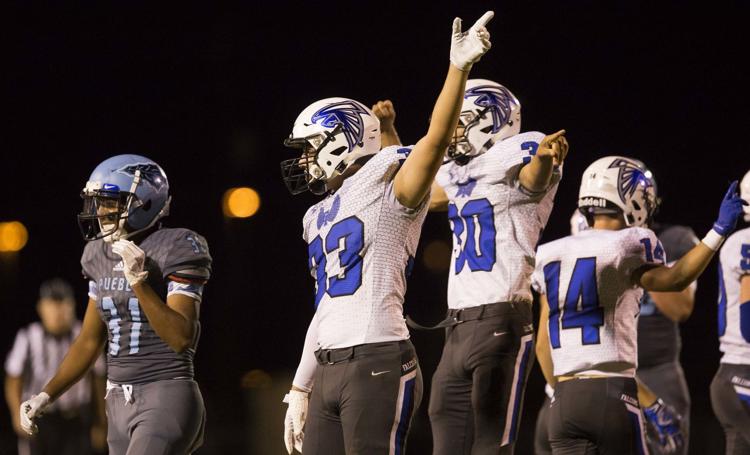 Where: 4300 E. Sunrise Drive
What to expect: The Dorados survived. CDO went undefeated through the first half of the season without its best player, running back Stevie Rocker who was held out with an ankle injury. What did CDO miss in Rocker? His stats resemble his college offers from the UA, Cal, BYU and Nevada. As a sophomore in 2018, Rocker rushed for 1,163 yards and 12 touchdowns. How on earth could CDO still be undefeated without its best player available? Two words: Gavin Davis. The Pusch Ridge Christian transfer leads the team with 496 yards and was named the Star's Player of the Week after rushing for 135 yards and five touchdowns against Flowing Wells. With Davis hitting his stride and Rocker back in the rotation this week, Catalina Foothills will get a first taste of one of the top running back duos in Southern Arizona. However, don't sleep on the Falcons. Colgate University commit Will Parker, son of former UA and NFL offensive lineman Glenn Parker, switched from linebacker to quarterback and handed Pueblo its first loss of the season. This will be one of the top matchups across town, but we like CDO 38-27.
Tanque Verde (0-5) at PUSCH RIDGE CHRISTIAN (2-3)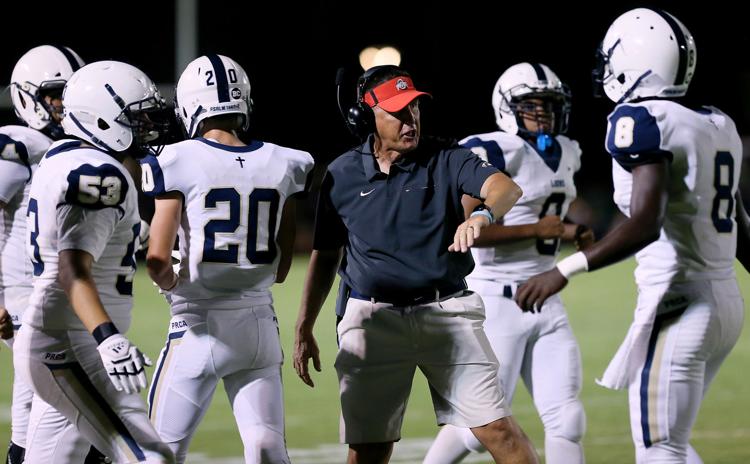 Where: 9500 N. Oracle Road
What to expect: Despite giving up 275 passing yards, the Lions were able to hold off Fountain Hills 21-14. And in Pusch Ridge fashion, the Lions won with only five pass attempts while rushing for 181 yards. Tanque Verde hasn't scored more than two touchdowns in a game all year, and has been outscored 102-12 over the last two games, so if Pusch Ridge can score 15 points, mark it up as a win. Lions win their second straight game after routing Tanque Verde 50-13.
Catalina (0-5) at SABINO (3-2)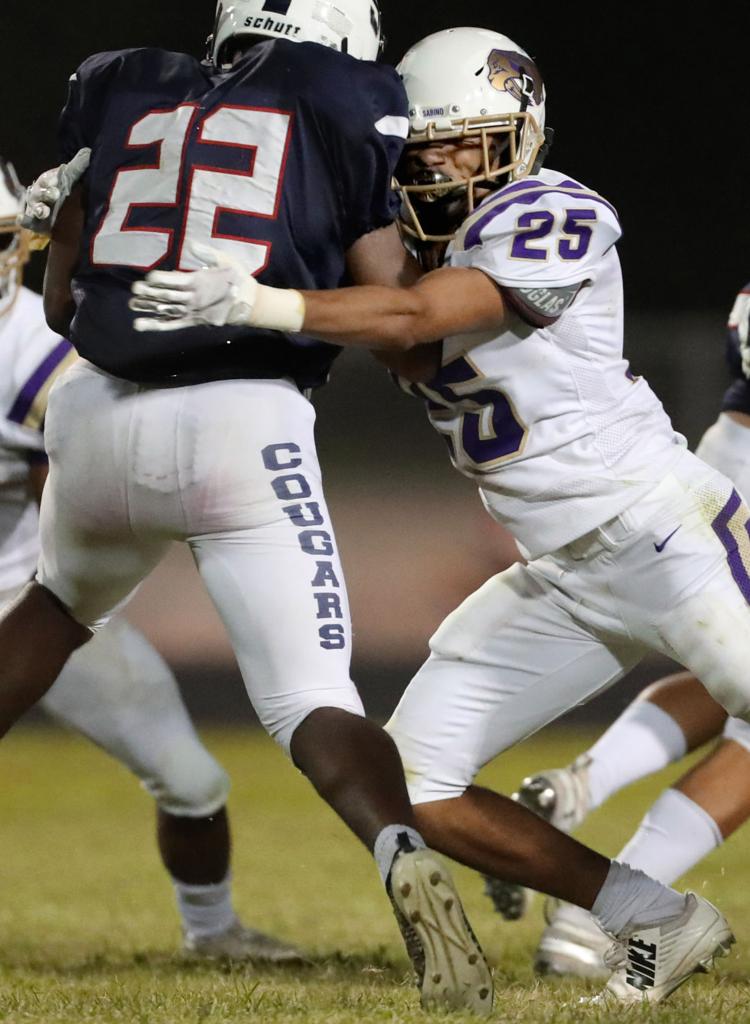 Where: 5000 N. Bowes Road
What to expect: A golden opportunity slipped through Sabino's fingers last week. With a chance to take down Queen Creek Benjamin Franklin, one of the top 3A teams in Arizona, the Sabercats fell 20-14 in overtime. This week, Sabino is facing a Catalina squad that hasn't scored a point in the last three games. Don't expect the Trojans to win on the road. Sabino rolls 56-0.
Sahuarita (3-2) at SAFFORD (3-2)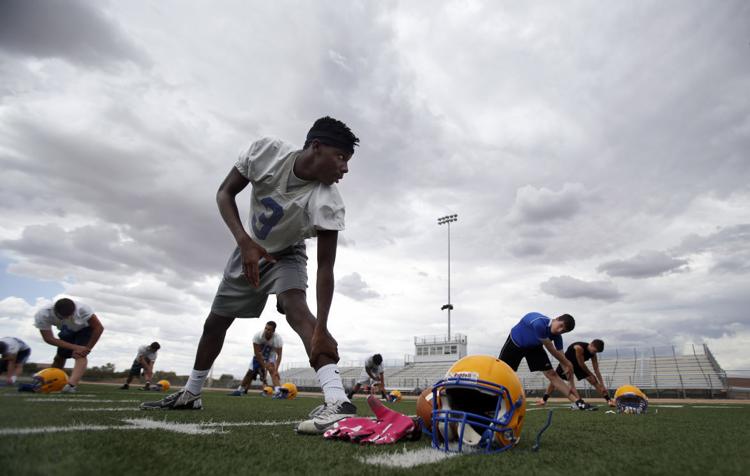 Where: 1400 W. 11th St., Safford
What to expect: The Mustangs have won back-to-back games and, most recently, won their road test against Queen Creek San Tan Foothills 28-26. Can Sahuarita stop Safford's rushing attack? Safford routed Florence 40-0 and rushed for 319 yards against a defensive line that features UA target Regen Terry. Our gut tells us Safford's running backs will do their part in a 28-21 win over Sahuarita.
SANTA RITA (2-3) at Tonopah Valley (1-4)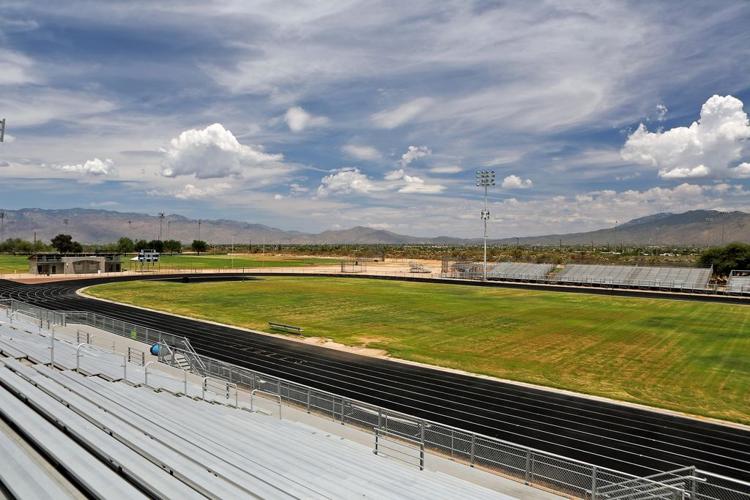 Where: 38201 W. Indian School Road, Tonopah
What to expect: Heading into this season, Santa Rita was at rock bottom. The team hadn't won a game in over two seasons and some of those losses were due to forfeits because the Eagles didn't have enough players on roster. What former Sunnyside legend Richard Sanchez has done in his second season at the helm is remarkable. Santa Rita set the tone early with 20 points in the first quarter in last week's win against San Manuel. Santa Rita hasn't had three wins since the 2011 season. Eagles get their third win by a score of 23-14.
SALPOINTE CATHOLIC (4-0) at Sahuaro (6-0)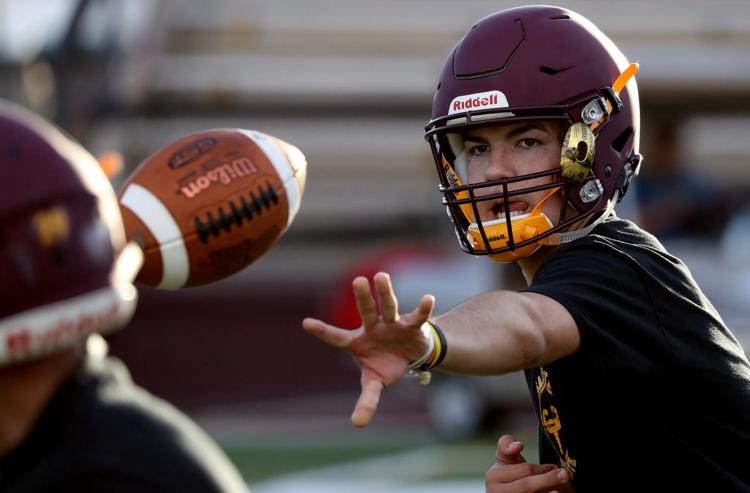 Where: 545 N. Camino Seco
What to expect: This game will be the hottest ticket in town. Salpointe Catholic running back Bijan Robinson now has 5,794 yards and 91 touchdowns, which are both Southern Arizona records for a running back. All Robinson needs is 85 yards Friday night, and he becomes the all-time leading rusher in Class 4A. One of the questions looming for the Lancers is what's going to happen with Coben Bourguet and Trenton Bourguet, transfers from Marana who are expected to make their debuts Friday night. Senior Coben Bourguet is expected to be a two-way contributor as a wide receiver and safety while Trenton Bourguet, a sophomore quarterback and a UA target, was competing for the starting role with senior Jackson Bolin. Bolin is 23 of 31 passing for eight touchdowns and just one interception this season. Regardless of who's playing quarterback, the Lancers should be in good shape to win. Expect to see Sahuaro in the mix for a 4A state championship, but Salpointe Catholic is a tough bout. Cougars punch Salpointe Catholic early on, but the Lancers counter it with Robinson's legs and Lathan Ransom's hands. Lancers win 49-23.