Updated with scores: Friday night's high school football matchups and predictions
The Star's Justin Spears breaks down each of Friday night's games. 
Full slate of games highlight Week 1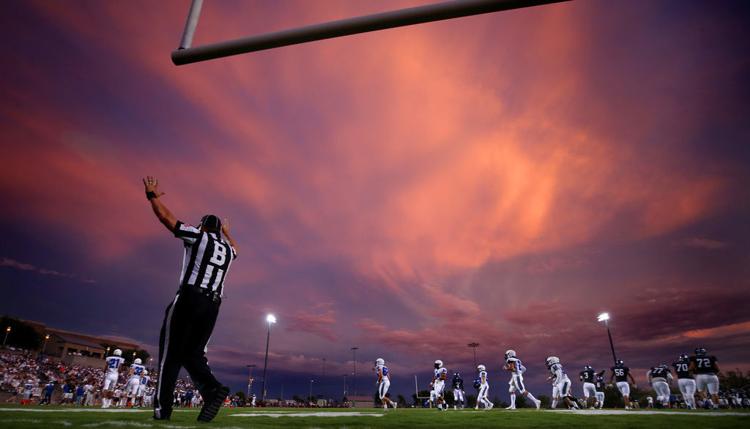 Friday marked the official start of the season for several teams across Southern Arizona.
The Star's game of the week was a rematch between Tucson High and Pueblo, and the Warriors took down the Badgers 21-7. Pueblo knocked off Tucson High for the first time since 2000. 
Check out scores from around Southern Arizona along with the score predictions by the Star's Justin Spears from earlier this week. 
Pueblo 21, Tucson High 7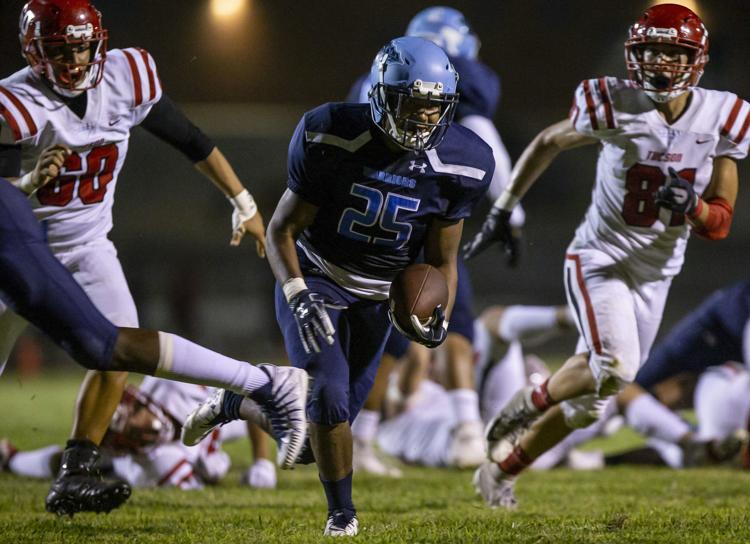 Location: 3500 S. 12th Ave.
What to expect: The Warriors have lost a ton of talent from a year ago, including two-way standouts Omar Ibanez, Ruben Rivera IV and Robert Jackson and leading tackler Julio Carino. Fortunately for coach Brandon Sanders' squad, quarterback Marcelino Vega returns for another season. Tucson High will counter with running back Gary Love. He rushed for 117 yards and a touchdown on 18 carries a year ago. If he puts together a similar or better performance on Friday, and if senior quarterback Ayden Ortiz doesn't turn the ball over, the Badgers should continue their mastery of the Warriors. Call it 34-28.
Cienega 48, Cholla 7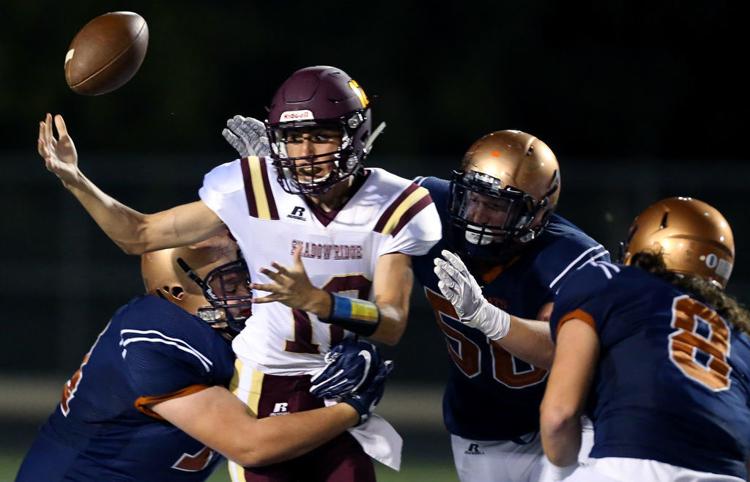 Location: 12775 E. Mary Ann Cleveland Way, Vail
What to expect: Cienega scored 44 first-half points against Cholla last year, and might be able to do the same on Friday night. While the Bobcats are missing two-way star Terrell Hayward, who is currently a freshman at NAU, they have one of the toughest offensive and defensive lines in Southern Arizona. Cienega's defensive line alone will feature the 6-foot-2-inch, 280-pound Hunter Schlagel along with Damaggio Strevay (6-2, 220 pounds) and Andrew Husfelt (6-3, 265). On the offensive line, Cienega returns All-5A Southern Region tackle Tyrae McKinney. Cienega's line alone will get the Bobcats a victory. Call it 52-13.
Desert View 20, Sunnyside 6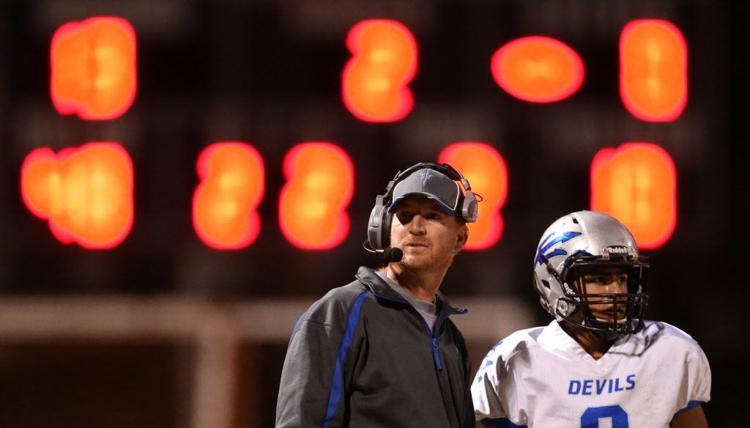 Location: 4101 E. Valencia Road
What to expect: Sunnyside is going through growing pains right now. First-year coach Glenn Posey is leaning on freshman quarterback Deion Conde, who completed 10 of 22 passes for 113 yards and an interception in last week's 41-26 loss to Gilbert Campo Verde. Expect Sunnyside to bounce back against its south-side rival on Friday night. Blue Devils top Desert View 28-8.
Laveen Betty H. Fairfax 58, Marana 12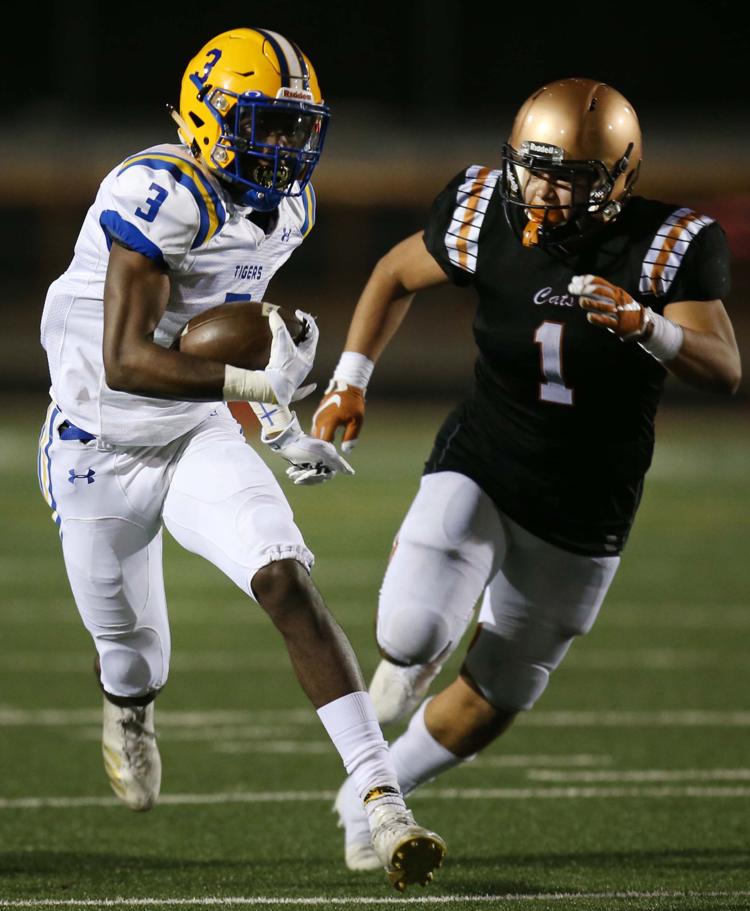 Location: 8225 S. 59th Ave., Laveen
What to expect: No team in Southern Arizona wants to forget about its season opener more than Marana. The Tigers picked up just five first downs the entire game and finished with minus-eight passing yards in a 55-3 loss to Scottsdale Horizon at home. Fortunately for the Tigers, Fairfax struggled in its season opener as well, falling to Scottsdale Notre Dame Prep 49-6 on the road. We need to see more from Marana before we pick them to win. This time, Fairfax wins 20-12.
Salpointe Catholic 63, Mesa Dobson 6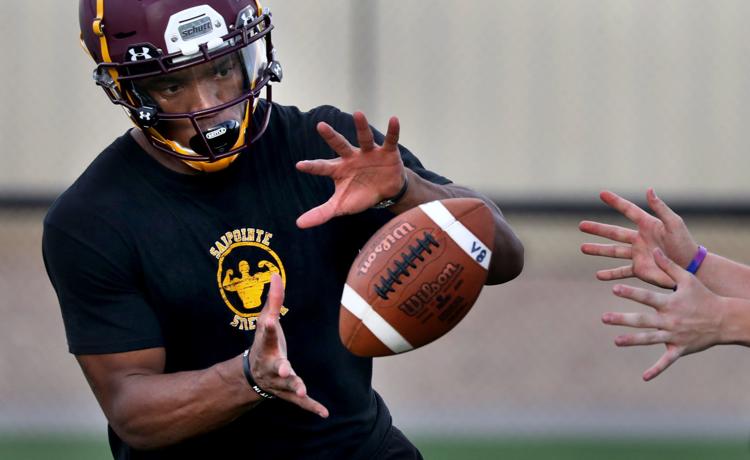 Location: 1545 E. Copper St.
What to expect: When the teams met last season, Salpointe Catholic led Dobson 56-7 at halftime and star running back Bijan Robinson finished the first half with 12 carries for 301 yards and four touchdowns. Expect more of the same on Friday night. Robinson, a Texas commit, should lift the Lancers to a rout by himself. Next Friday marks the true test: Salpointe will face Goodyear Desert Edge on the road. This week, however, Lancers should roll at home. Call it 63-7.
Canyon del Oro 23, Prescott 13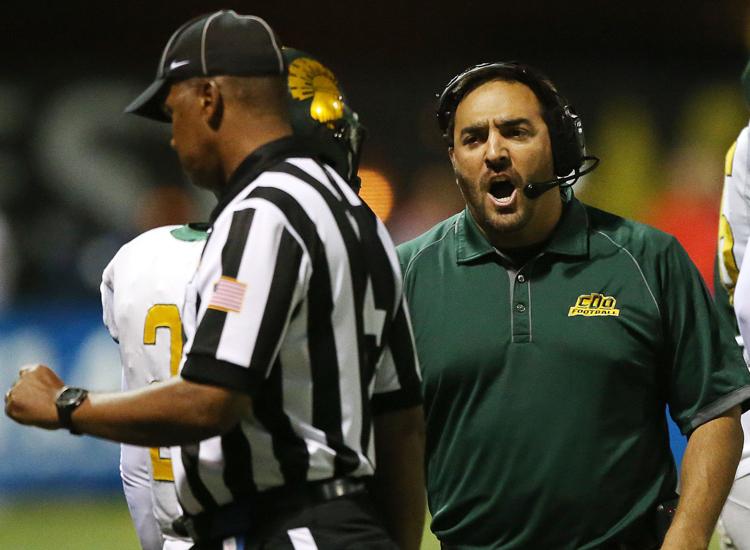 Location: 1050 N. Ruth St., Prescott
What to expect: No Stevie Rocker? No problem. CDO rolled over Flowing Wells 59-0 in last week's season opener, and should do more of the same Friday. Senior two-way player Gavin Davis has kept the offense chugging along with Rocker out. Against Flowing Wells, Davis rushed 13 times for 135 yards and scored five touchdowns, which earned him Star player of the week honors. The Dorados only recorded 78 yards through the air; if they can implement more of the passing game, they'll have a fun four-hour bus ride back to Oro Valley. CDO wins 35-17.
Glendale Cactus 13, Catalina Foothills 0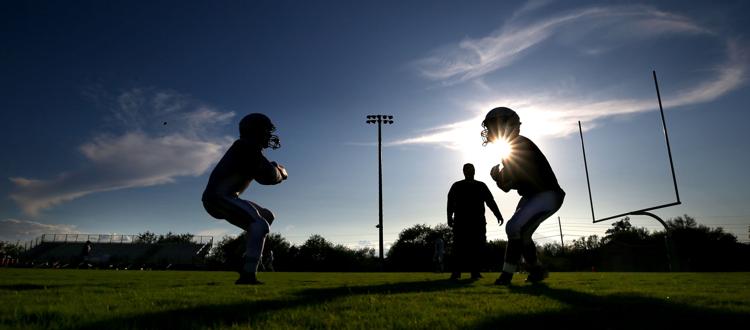 Location: 6330 W. Greenway Road, Glendale
What to expect: Foothills was predicted to win last week's home opener, but Sierra Vista Buena quarterback Jovoni Borbon dissected the Falcons' defense and the Colts won 35-6. Foothills will be challenged again Friday night. In last season's game against Cactus, Cobras quarterback Connor Cordts threw for 241 yards and four touchdowns while running back Anthony Flores rushed for 129 yards. Both players return for Cactus, which makes the hosts extra dangerous. Expect Cactus to take this one, 40-21.
Amphitheater 7, Casa Grande Vista Grande 0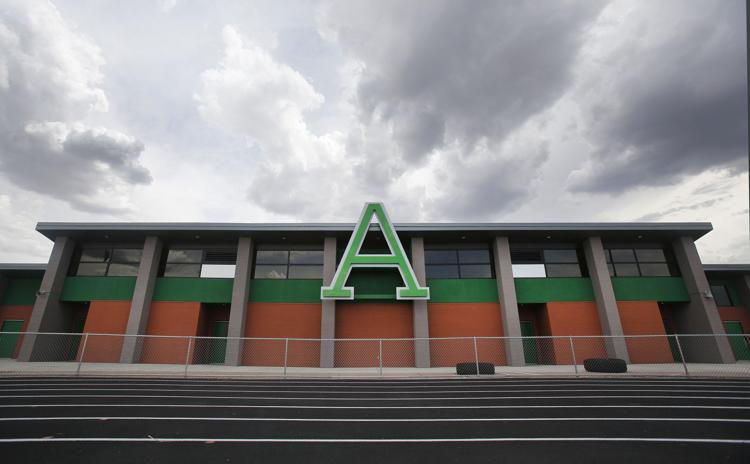 Location: 125 W. Yavapai Road
What to expect: Remember the name Kiko Trejo. The sophomore led Amphi with 110 rushing yards in last week's 52-20 loss to Buckeye, and finished fourth on the team with six tackles and a stop for loss. The Panthers will avoid starting the season 0-2 with a 21-20 win over Vista Grande.
Rio Rico 44, Empire 13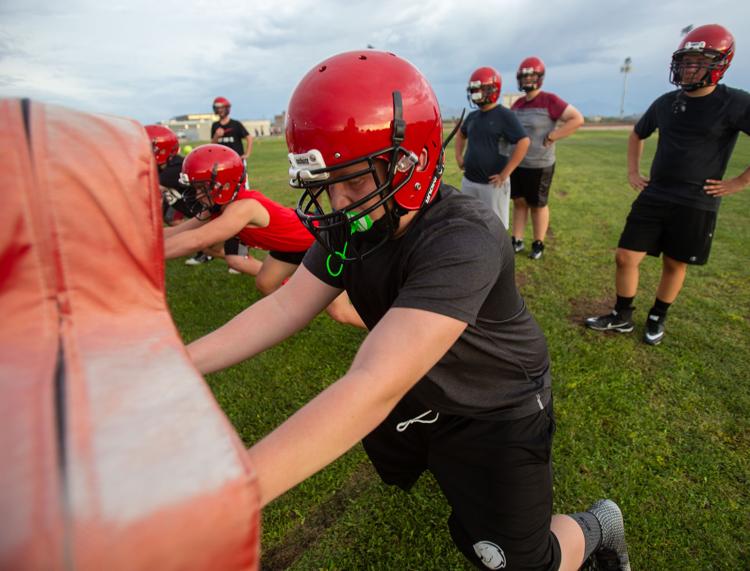 Location: 590 N. Camino Galindo, Rio Rico
What to expect: Empire was bumped up to Class 5A for the 2018 season, and the Ravens finished the year at par with a 5-5 record. Empire no longer has running back Wyatt Jeffries and on top of that, the Ravens have a new head coach in George Kelly. Rio Rico won 14-13 when the teams met a year ago. The Hawks also have a new head coach, Kevin Kuhm. It's a coin flip, but expect Empire to start the Kelly era 1-0 with a 15-14 win over Rio Rico. The difference? Empire will convert a game-winning two-point conversion.
Walden Grove 56, Flowing Wells 0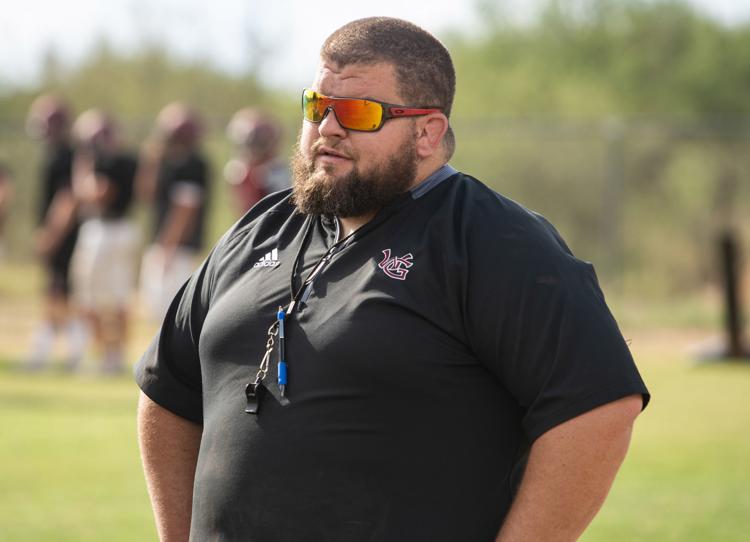 Location: 15510 S. Sahuarita Park Road, Sahuarita
What to expect: Flowing Wells lost 59-0 to CDO a week ago, and this week won't be any easier. Walden Grove is led by the Lopez twins — wide receiver Jordan Lopez and quarterback Alex Lopez were both named to the Star's preseason top-22 list. The Red Wolves have an extra dose of motivation to start the season off with a win — Flowing Wells beat them last year. Expect Walden Grove to win 40-6.
Sabino 14, Casa Grande 7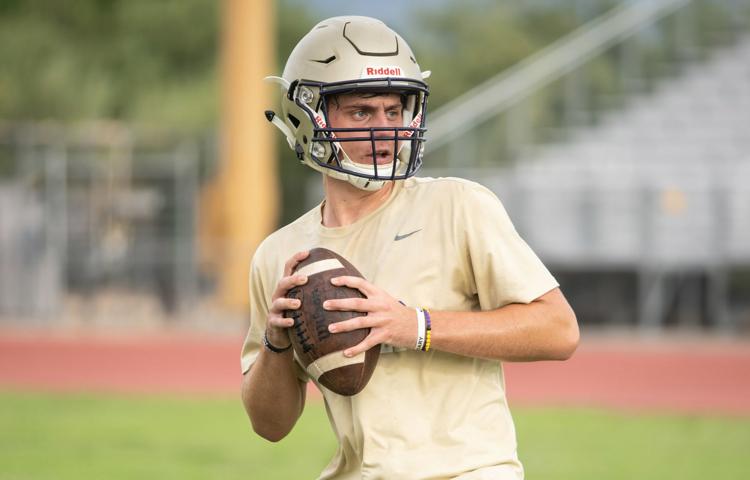 Location: 5000 N. Bowes Road
What to expect: The Sabercats should be one of the top Class 3A teams in the state this season. But first, they need to get through Game 1. Sabino struggled out of the gate last year, losing its first two games before coach Ryan McBrayer promoted sophomore AJ Skaggs to be the starting quarterback. The Sabercats took off, and Skaggs finished with 1,624 passing yards and 20 touchdowns against just six interceptions. With Skaggs locked in as the starter and the Sabercats playing at home, Sabino starts off this season with a win. We'll call it 35-20.
Palo Verde 61, Catalina 0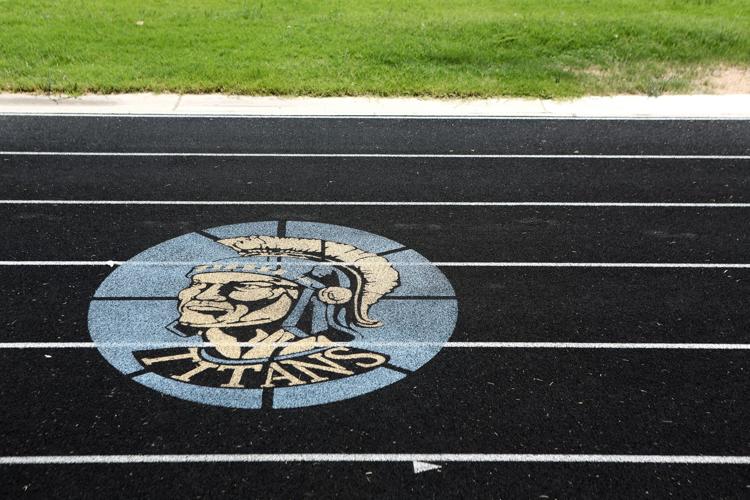 Location: 1302 S. Avenida Vega
What to expect: Last year, the Titans pulled away in the fourth quarter en route to a 28-6 win. Palo Verde is hungry for a win after losing 52-8 in Mike Wells' coaching debut. Palo Verde-Catalina might be one of the closest games in town, and we'll give this one to the Trojans, 14-8.
Morenci 42, Santa Rita 0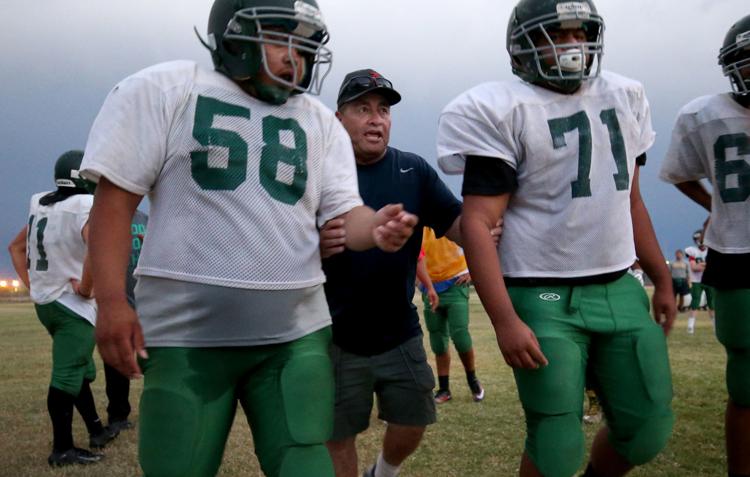 Location: 3951 S. Pantano Road
What to expect: Richard Sanchez is still searching for his first win as Santa Rita's head coach, and the Eagles haven't won a game since Sept. 16, 2016. The drought will continue Friday night. Expect Morenci to win 55-6. .
Sahuaro 26, Sierra Vista Buena 8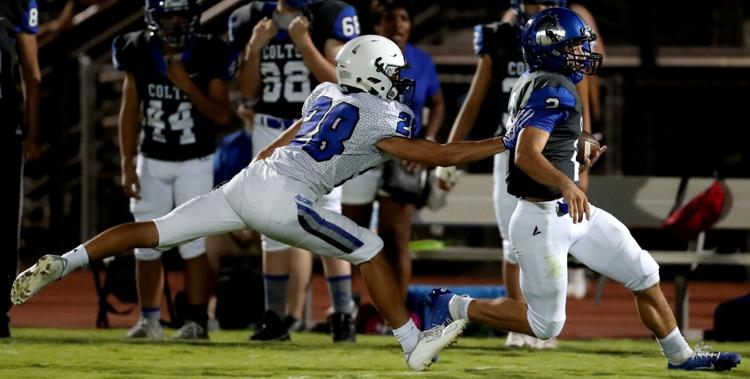 Location: 5225 Buena School Blvd., Sierra Vista
What to expect: If you like high-scoring, touchdowns-every-possession football games, then this contest is perfect. The Colts handled Catalina Foothills 35-6 last Friday behind Borbon's 177-yard performance. Sahuaro, meanwhile, beat Casa Grande Vista Grande 55-0. Sahuaro will win a close one, 42-41.
Bisbee 28, Douglas 14
Location: 675 School Terrace Road, Bisbee
What to expect: The oldest rivalry in Arizona high school football history will add its 149th chapter Friday night. The reward? A bronzed mining pickaxe trophy called the Copper Pick. Expect Douglas to have the edge: The Bulldogs only completed one pass and still beat Bisbee 54-8 last year. They'll win again Friday night; call it 52-14.